It's been quite a year for sourfruit. The Dun Laoighre-based, sextet electronic group released their debut single Save The Bees in February of 2019, which quickly amassed the group a cult following. It was with the release of their debut EP, 'Phlato Blue', in March 2019, however, that interest in their music began to cultivate into an organic base of loyal listeners. "It was really lucky actually" admits vocalist Oisin Singleton, "we set it to release at 12am our time, and by the time we released it at 12AM our time we'd already got 600 streams from Australia and we were just wondering what on earth was going on".
The success of 'Phlato Blue', named after celebrity artist Bob Ross's most popular paint colour, has catapulted their collective, the Gonzo collective, to greater heights also. Gonzo, featuring sourfruit and fellow electro-pop artist Rhoshi, came about as a platform on which to develop, create and release their own unique blend of music, film and art to the masses. "As a group we want to be able to support each other's creative ideas and help each other to bring them to life" notes producer Cian Rellis "We want to help each other create the best music, film, art or photography we can".
As they release their new single High Tide, the second from their upcoming album 'Between Sky and Sea', Goldenplec sat down with group members Singleton and Rellis to discuss their new single and what to expect from their upcoming album.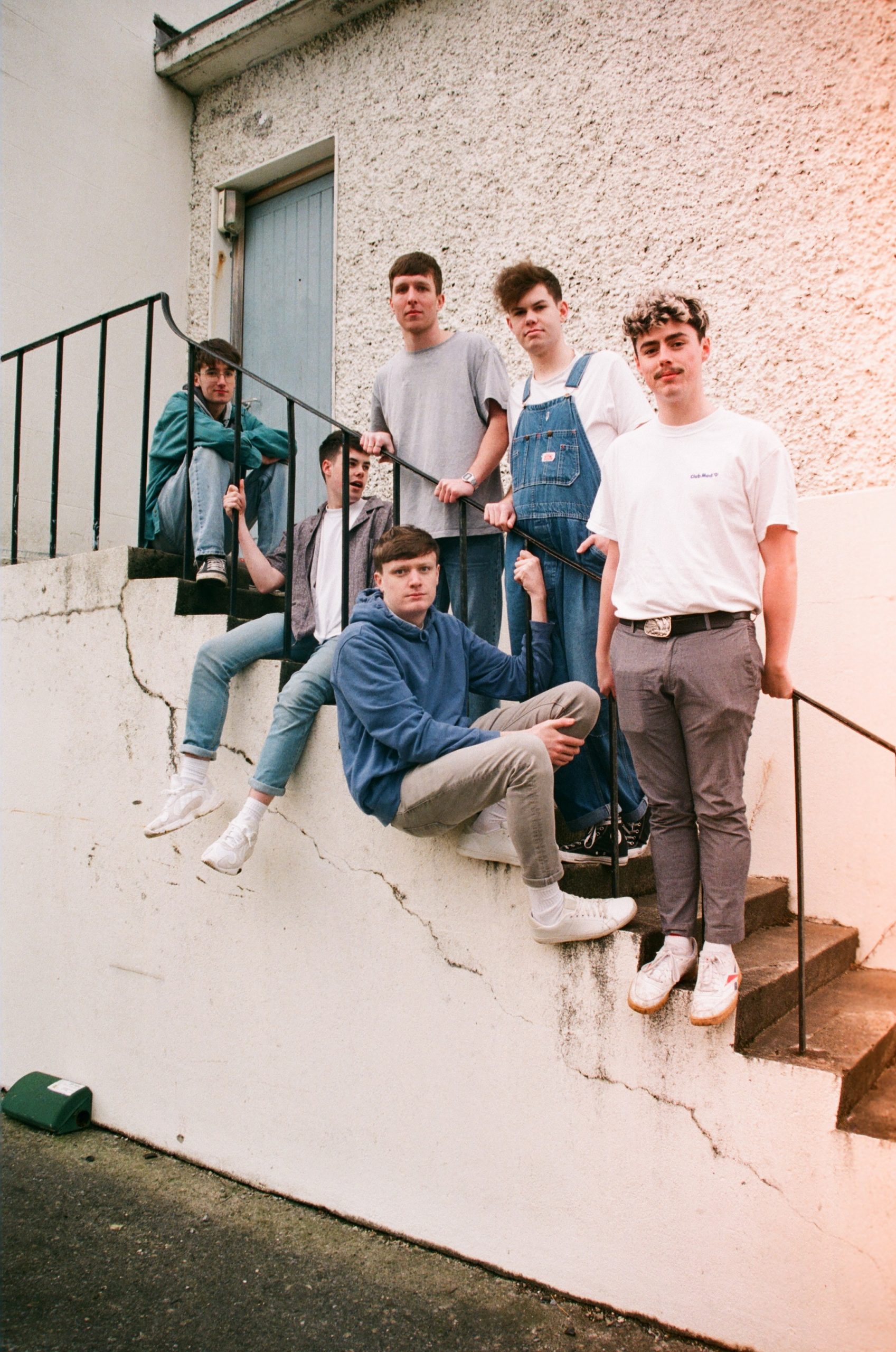 <<GP>> Tell us a little about your latest single 'High Tide'?
Singleton: We have three vocalists so you get three takes on things, but it's mostly about those times in life when you're happy but you just know something is coming around the bend and that shit is going to hit the fan. It's just about riding the highs and knowing the lows are coming.
Rellis: Our songwriting can be quite sporadic, and the creation of songs can take place over a long time. With High Tide we had a really good idea of the theme of the song and what we wanted it to be from the beginning. The themes of the song are mirrored by the instrumental, the song starts in a major key but then changes to minor with the words "when I'm up I gotta come down". As the opening track, the song sets up 'Between Sky and Sea' with a sense of a despair which is reflected across the album as an incoming storm.
<<GP>> How did you come to write the track?
Rellis: We had the beat before we had any of the lyrics, as it is with all the tracks really, but I think I made the beat late last summer and we were in the house riffing through things and Eoin, the other vocalist, had the idea for the song and it really blossomed from there
Singleton: Things are really spread out sometimes with our songs because somebody will write a verse or something and someone else might not write the next verse for three months and so things move slowly
Rellis: It is tough trying to get the six of us working together just with schedules and stuff, so it isn't always easy
Singleton: But High Tide was written together because remember it was me, you Eoin and Eric and we were working on it together because the 'Phtalo Blue' EP was very separate, people would just record their bit and send it in, whereas we're trying to make this album more collaboratively with a bit more quality control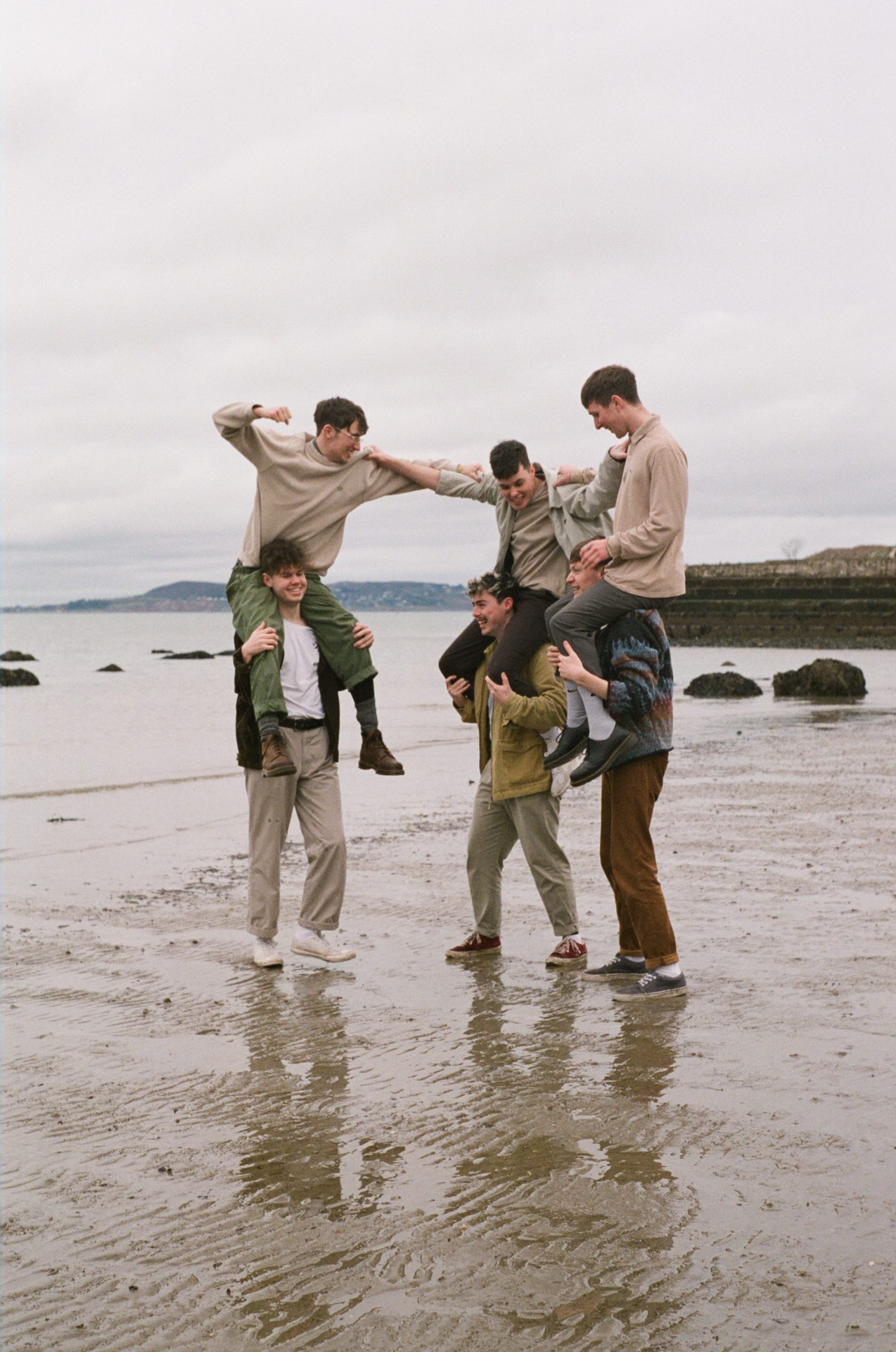 <<GP>> You've got an album coming out in July, 'Between Sky and Sea', what can we expect from that?
Singleton: Eoin explains the album so well, he says a lot of the tracks have the theme of falling within them and the title, 'Between Sky and Sea' is  in-between moment mid-air, where you haven't hit the bottom yet but you're experiencing it all as you fall. You know rock bottom is coming and it's just about bracing yourself for impact, that moment where everything falls apart
Rellis: With this album the writing has been much more collaborative. We've been trying to not only write for ourselves but if we have ideas for someone else we work together to figure it out. I think this collaboration will be reflected across the album. The project is quite reflective and it can be hard to write like that yourself. In a group setting it can be easier to collaborate on lyrics and nudge each other forward.
High Tide is out now on all major streaming platforms.