Music in Cork has been going through somewhat of a regeneration process over the past few years, as a whole new era of bands, artists and collectives have come to the fore to promote the city's musical output. When it comes to the music scene in Cork, there is few more active in its redevelopment than Kerry man JJ Lee.
Lee, aptly named for Cork, moved to the city in 2016 to study music and English in UCC. Within three years has become one of the most prominent members of the ever-changing cast of characters that make up music in Cork. Over the past few years, he has played in a number of bands including Ghostking is Dead, Deadbog, Messyng and, more recently, playing bass as part of singer-songwriter Laura Duff's live band. On top of playing in band's, he was a co-founder of the alternative music label Teletext Records, which has gone from strength to strength since its launch in 2018.
Over the past year Lee has begun releasing his own material and has thus far released three singles; including the Eamon Dunphy-inspired Showbiz Baby. On the eve of his new single, All My Friends, Goldenplec sat down with JJ to discuss Cork, building Teletext, and his latest release.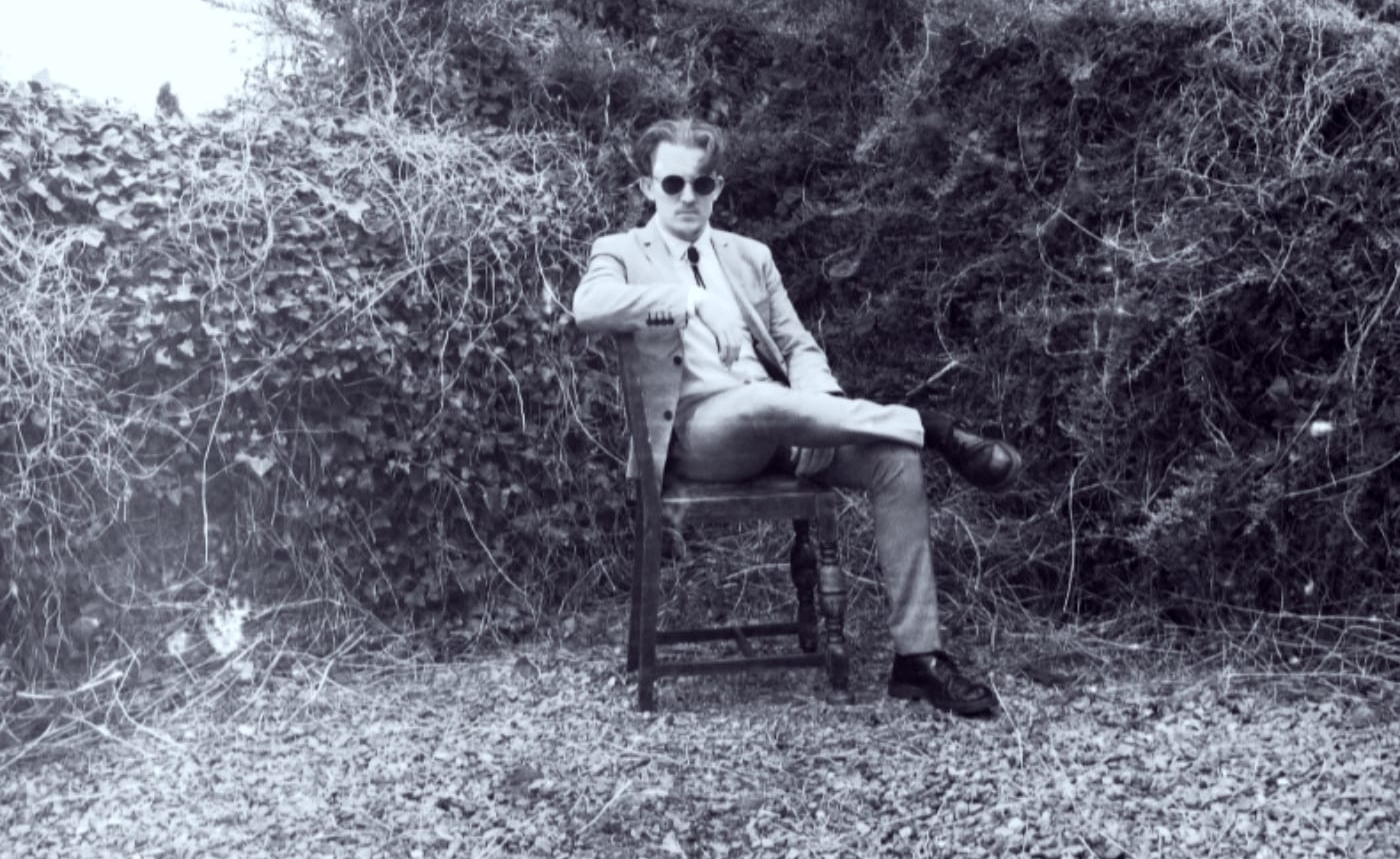 <<GP>> Being from Kerry, when did you start getting into music?
Both of my parents were ridiculously musical in the sense that there was always music playing in the house, it was something was drilled into my head. The first time I ever bought an album was in Roxy Records in Tralee, it was Green Day's 'American Idiot' when I was eight but I needed my Mam to go to the counter with me because it had that explicit content sticker. When we put it on in the car on the way home he started swearing all over the place and she just looked at me disapprovingly and from there it was a slippery slope.
About a year later I asked my parents if I could go to guitar lessons. From there they bought me an acoustic from Argos and it all snowballed from there. I fell in and out of love with it in school because there wasn't a lot going on in rural Kerry, but I kept tipping away practising scales in the bedroom and stuff, kept things going, learning the bass too. Then I moved to Cork and it picked up from there.
<GP>>: You were studying in UCC and nearly as soon as you arrived you were involved in music in the city, how did that happen?
I think through a degree of cute-hoorism on my part and just being like 'Awh yeah I play away' and making contacts that way. I hadn't really played bass much but when I arrived in Cork my friend Conal Murphy had a band and they were looking for a bassist, so I stepped up and it all tipped away from there.
From that I joined another band and it was there I met Matt Corrigan and got involved in Ghostking is Dead and then I joined Laura Duff's band and we started working away on that, there's the whole Messyng thing which is such a fantastic outlet, then Deadbog came about and yeah, it's just become a series of people coming to me saying 'I'm putting together a group there' and at that stage I just wait for the inevitable question.
<<GP>> Tell me a little bit about your new single 'All My Friends', and especially the line 'All my friends have lost their minds', it seems quite fitting for the time we find ourselves in?
That's John, Hey Rusty, he's done all the lyrics and the melody. I had the bones of the track and it's very throwback-y and I think John took inspiration from the era of the mid to late 80's, where there was a big recession and a lot of people were in a bad way. There's a line later on in the song during the breakdown where he references the Cure song A Forest so he's kinda picking up on that early-emo stage, I think that's where John got it from. That's my interpretation anyway! I think it's a universal message for the times.
<<GP>> How did work on the track begin?
I'd sat down one day and I'd been listening to that New Order album 'Power, Corruption and Lies', and I'd said to myself for the first two weeks of the quarantine I'd sit down every day and lash out a song, be it good or bad. 'All My Friends'. started out with synths and it already had that throwback feel and when combined with a chorus-y bass it started to come to life.
As it started to come together I thought 'John would have a lovely voice for this' so I messaged him and within a few days he had vocal takes sent back to me. Then he suggested that Cathal Histon would be able to add a drum track to it. The drums I had on it were mediocre to say the least, they were crap to be honest but once Cathal got a hold of it it and it kicked into overdrive. I'd say the whole thing was done within 8 days. It all just fell into place.
<GP>> As well as your own music you've started a label, Teletext Records, how was that founded?
Teletext came to be mainly as the brainchild of my good friend Donagh Sugrue and Danny O'Shea, fellow Kerrymen. It's evolved over time, but the core message is the same,  to give more left-of-field acts a platform to be seen and heard. We've got our own roster of acts, we operate mostly on an open submission basis, and we also began doing monthly gigs, which wasn't really in the mission statement at the start but things blossomed that way.
I think mostly for all three of us, we've had both good and bad experiences gigging, going up and down the country and trying to secure shows, more often than not it's a hassle. We want any act that comes down to Cork for a Teletext show to just have a good time and be part of something, we're trying to build a community, which is so important.
Look at DIY LK, if you've been to one of their shows in Limerick you'll know what we mean, their gigs are absolutely biblical because everyone there has supported the scene and built a community, and everyone is mates! I think that's what we strive to achieve in Teletext, it's hard to put it into words but it's all about supporting one another.
'All My Friends' is out now on all major streaming platforms.