The story of this particular article began on the field of play. On an astroturf pitch overlooking Cork city, this writer was making a run through on goal, waiting for his teammate to whip the ball across the box for a simple tap in. The ball duly came, and the resultant shot rose into the back of the net. Sliding to intercept, unsuccessfully, was Cork-based artist Lloyd John. Minutes later, the weekly Cork music kick-about had come to a dramatic conclusion, and Lloyd John was sat awaiting the oncoming tirade of questions us interviewers often bring to the party.
Lloyd John, originally from Limerick, credits his early musical interest to his parents. His father was a dance teacher, and his mother was a singer, only when the situation arose of course. His parents were invested in more traditional styles of music, so encouraged their children to study classical piano in the hopes of invoking a passion similar to his. It worked. "I focused on piano and singing and writing my own stuff," Lloyd recalls, "and that's when I realised I wanted to do this full time".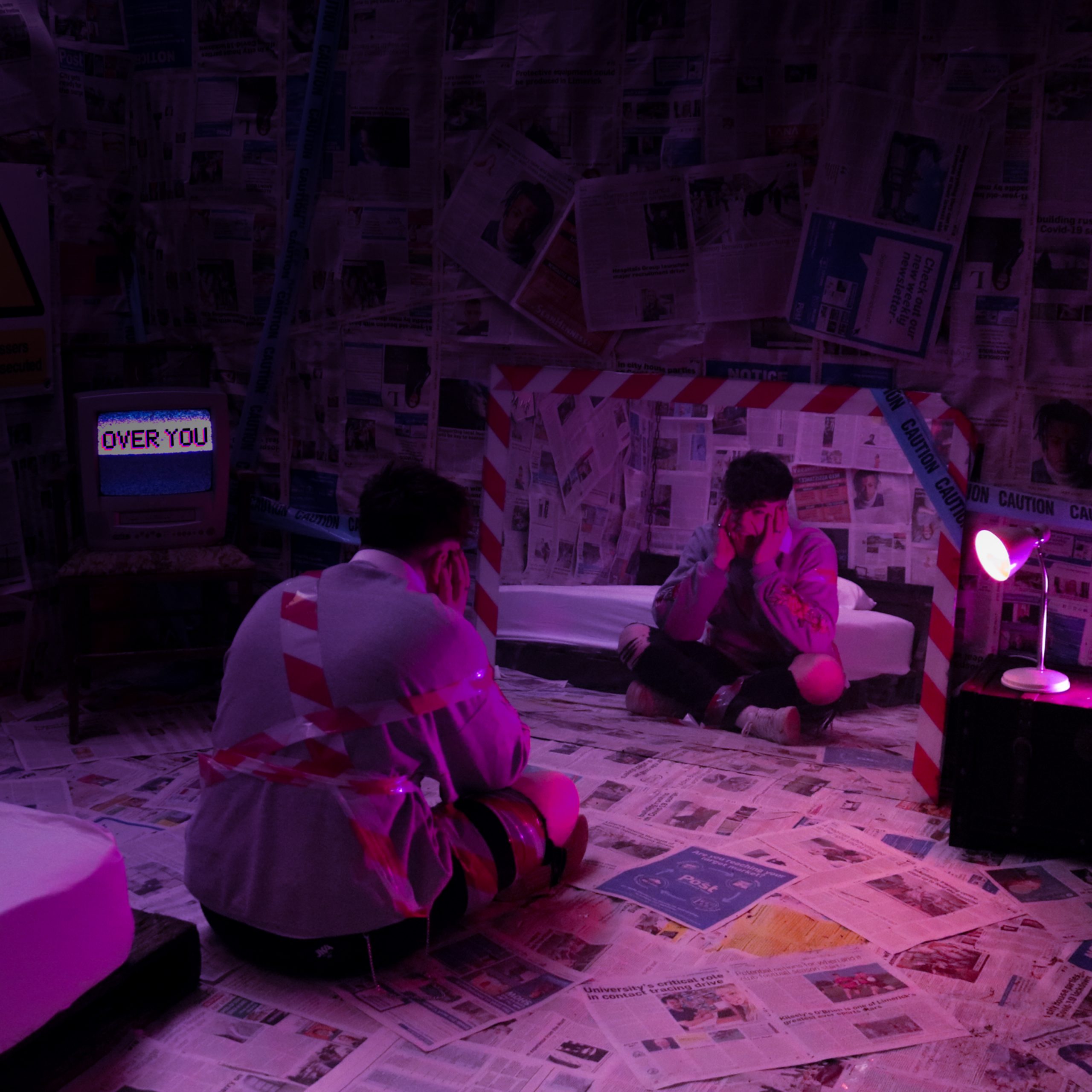 Growing up, Lloyd would write music about anything and everything that came to mind. He often posted the results to SoundCloud, but has since taken to deleting them. "They were horrendous" he laughs, thinking back to his earliest output, "I did everything myself, I produced, I sang, I played all the instruments and it was not good". "I'm happy that I'll be able to look back on them in a few years though," he adds. 
When the time came to fill out his CAO, he only ever had one course in mind. Popular Music in CIT. "It was the only thing down on my college application," he remembers. "If I didn't get it I was going to do music regardless".
College changed everything for Lloyd. Whereas previously he'd have recorded and produced every element of a track himself, he quickly began to collaborate with fellow musicians and bring them on board for his own projects. "Within two weeks of getting into college I had the band sorted," he smiles. "I was listening to all these brilliant musicians and I asked if they wanted to be in my band with me". 
Being in the band changed his outlook on his own musical output too, with his pop-focused sound-making way for a heavier touch, "I was doing this generic pop music and I didn't love it, so when I met the lads, they were doing their own thing and I was taking influence from what they were doing and I found my new sound and I was really happy with it".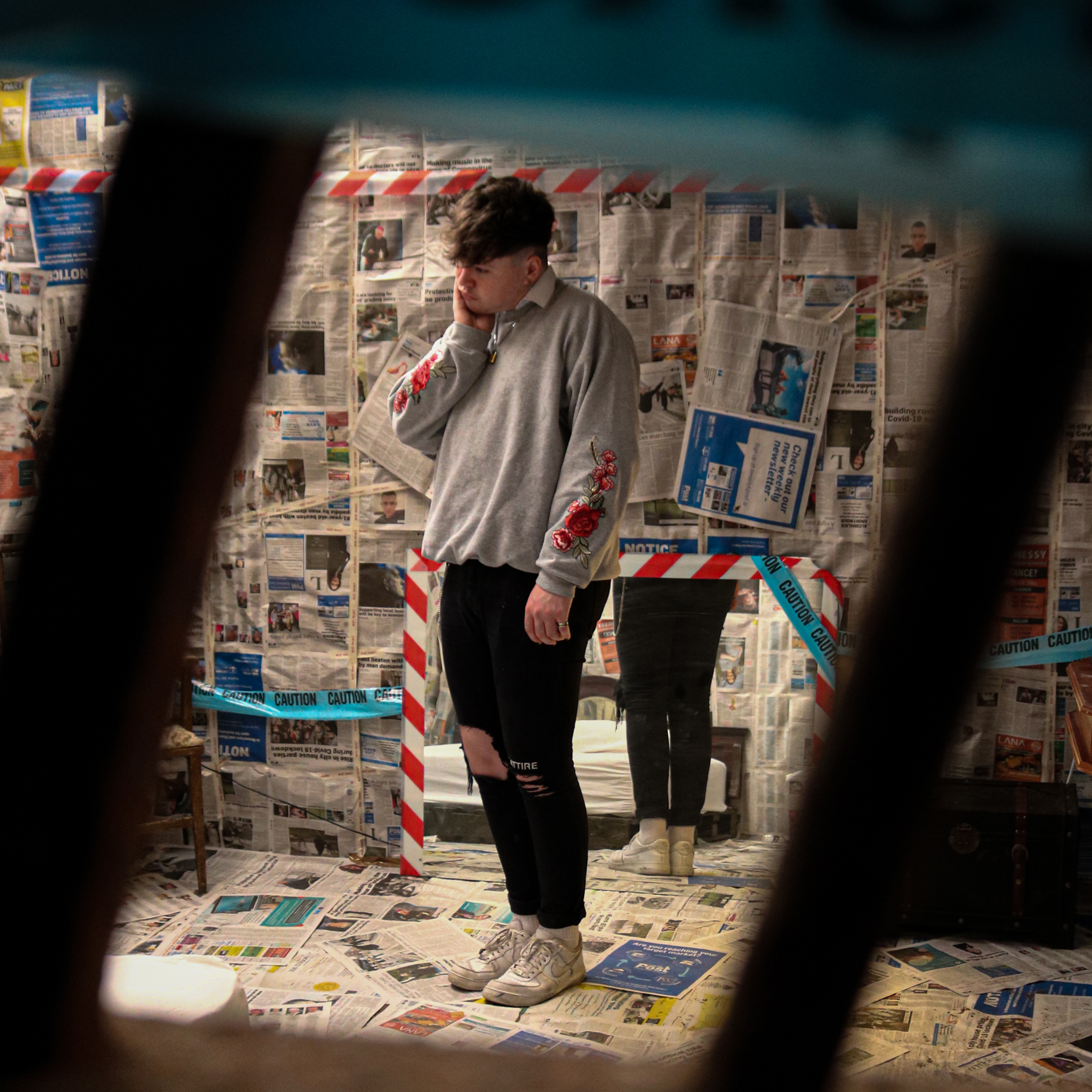 Lloyd John is on the eve of releasing his latest single, 'Over You'. The track was written at a time when, while still in Limerick, he felt like his friends weren't being supportive of his choice to pursue music.
"I wrote it to get over it people who weren't really supporting the whole music thing," he recalls of the track's origins. "I wrote it to move on with everything, to sort myself out and meet a new group of people who will motivate each other to do better".
When asked why he thought he faced a backlash, he replied "It wouldn't be the normal thing to do, it was just one of those things. As soon as I moved to college and made new friends it changed everything".
Lloyd recorded a video for the track in a horse shed during the first lockdown. "I was shovelling stuff out of a horse shed in the back of my house, and I covered an entire room in newspapers to try to turn it into a set". He then got his 14-year-old brother to film it for him, grudgingly admitting that "he did an incredible job".
With an EP placed on the back-burner for the time being, it looks as though the remainder of 2020, and most likely 2021, will be made up of a collection of singles. "I have music ready to go if I ever want to release anything", but as with everything else, it's just about the right time and having the right people around you for when that time comes. 
'Over You' is out now.