You may not know who Slouch are yet but let that not be a barrier to making a space for them in your life. Purveyors of some fine self-depreciating fuzzed out rock, they have been flying under the radar for some time. The released a couple of 90s tinged Dinosaur Jr-esque singles last year that simply deserves a legion of malcontents to mosh too.  Slouch have been gigging their asses of around the country for the past couple of years and will be making an appearance at Knockanstockan. If there wasn't already enough reason to go the Xmas of the summer, then you've just been given another. Slouch's Conor Wilson took time to answer a some questions on his band.
How did Slouch come to be?
"Slouch started out as a two piece with Conor (Guitar and Vocals) and Mal (Drums) in 2014 who had been friends from childhood, and formed after the breakup of their previous bands. An ad was placed on musolist that year with a home recorded demo and a photo of Mark Gormley and in 2015 Kev (Bass) joined the band. All of the members bonded over a mutual love of 90's alt rock and internet culture."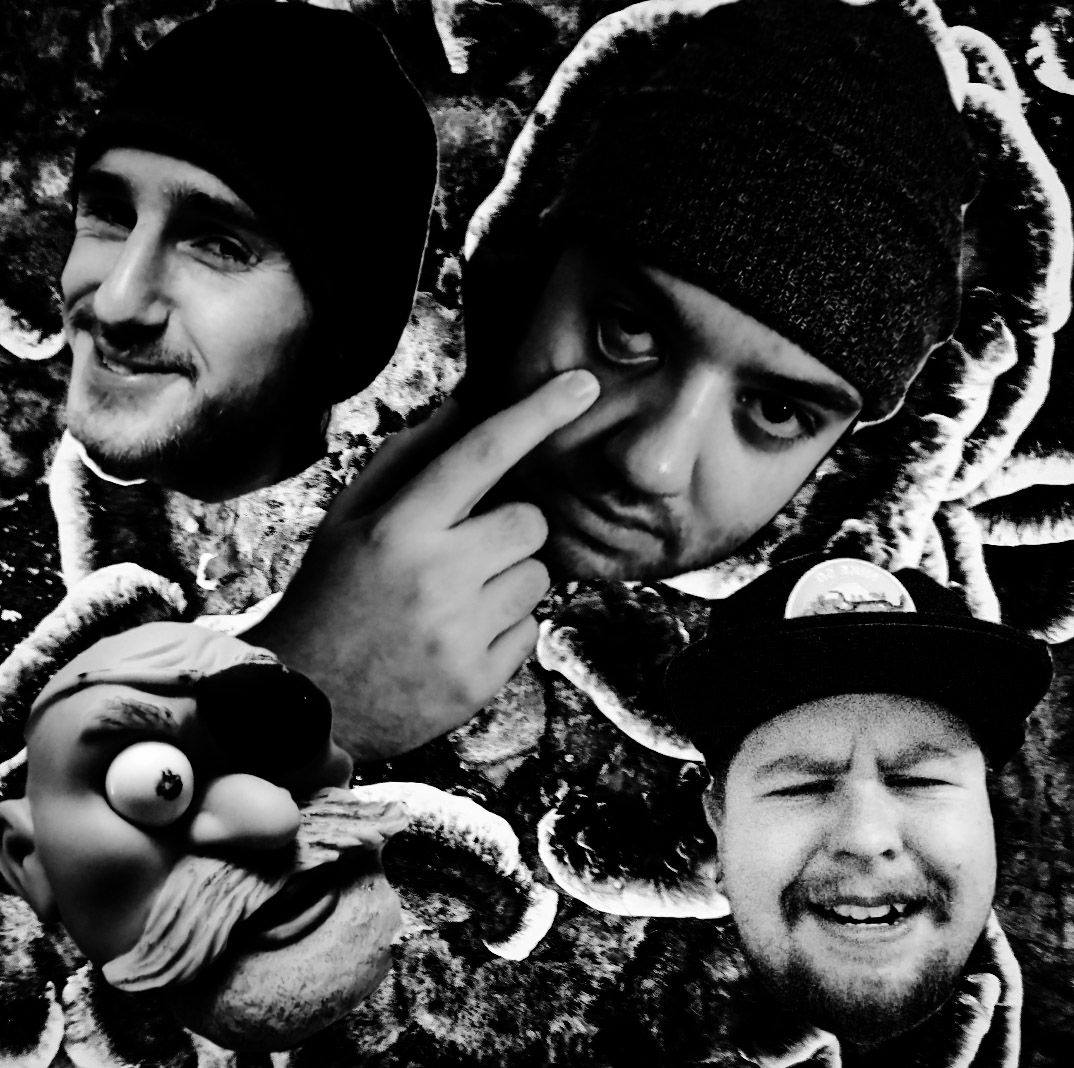 What made you's want to write this particular type of music as opposed to being a singer songwriter?
"The reason we play as a band is because we all believe the collaborative experience is much more successful when writing the type of music we play. Our band tries very hard to avoid straight linear song writing. We focus a lot on rhythmic shifts, shifts in tempo, and time signature. These more mathematical elements are generally more of a band thing than a singer songwriter acoustic thing. I think we are all just fascinated by the internal engine that keeps a band going and think it's very
important when watching live music."
What kind of music did the members of Slouch listen to growing up?
"We all listened to a broad range of stuff. I (Conor) listened to a lot of Weezer, Pixies, Smashing Pumpkins, and Beach Boys and am a huge lifelong hip-hop fan. The other lads were into similar stuff too.
"Kev grew up listening to much the same and then Funk and Soul (The Meters/ Charles Bradley, anything on the Stax and Daptone Labels) which got him into playing bass and then more proggy stuff like Camel and King Crimson, and Mal has always been into bands like Zeppelin, Smashing Pumpkins and Pixies also, and sample heavy stuff like DJ Shadow."
Does current music impact your songwriting?
"Yes, but not that much. It only impacts our song writing in the same way any older music we listen to would. We don't think the fundamentals of the music change much, just the technology it's made with.
"If anything, a lot of the sounds outside of rock music have inspired us more recently. A lot of modern alt-rock is rehashing and refining older stuff or just taking it to a noisier and more esoteric place.
"There is still really good stuff coming out, but we think it's just framed in a way that it would be difficult for us to take direct influence from it without sounding too similar."
What do you think of the current Irish scene?
"I think if you had have asked me this question two years ago I would have answered entirely differently, but since we have been around Ireland and seen a lot of amazing bands, I can honestly say there is a wealth of talent in this country that people don't know about. I am amazed by the amount of bands I've seen with unbelievable levels of skill.
"I think outside of Dublin people are more likely to attend live gigs which has cultivated scenes with a bit more community to them, But in Dublin there are incredible bands too. Even though it is an absolute rat race for gigs (with some notable nepotism) with the demise of some of the better gig locations.
"It's a bit depressing how these talented people are taken for granted,  but such is the life of a musician.
"I'm gonna name drop a few exceptional bands here: NERVVS, Junk Drawer, Tuath, Cat Palace, Bosco Ramos, Maija Sofia, Segrasso, and Ape Rising.
"Look them all up, they're all excellent people and bands that we believe they should be held to the highest regard in Irish music."
For people who have never seen Slouch live, describe the Slouch experience?
"We're very loud and introduce the band in between every song."
If you had to pick someone to remix a Slouch song who would it be? 
"If anyone was to remix a Slouch song it should probably be Aphex Twin because he might not even use our music, but there is not a chance we won't enjoy it."
If the essence of Slouch could be defined as an emoji what would it be?
"Slurms Mckenzie from Futurama in a slouch t-shirt. We are strongly behind his ethos."
Slouch are playing Sin É on March 10th along with the equally excellent Junk Drawer and Eraser TV. Don't miss it.