It was a warm September evening in Cork's now-closed Kino when Cork trio Pretty Happy took to the stage in what was set to be their final show in Cork for quite some time. Bassist/vocalist Arran Blake and drummer/vocalist Andy Killian were set to move to London to study, whilst guitarist/vocalist Abbey Blake was looking forward to completing her course in film in UCC. The show, as all were at the time, was socially-distanced, which worried the band in the lead up to their set.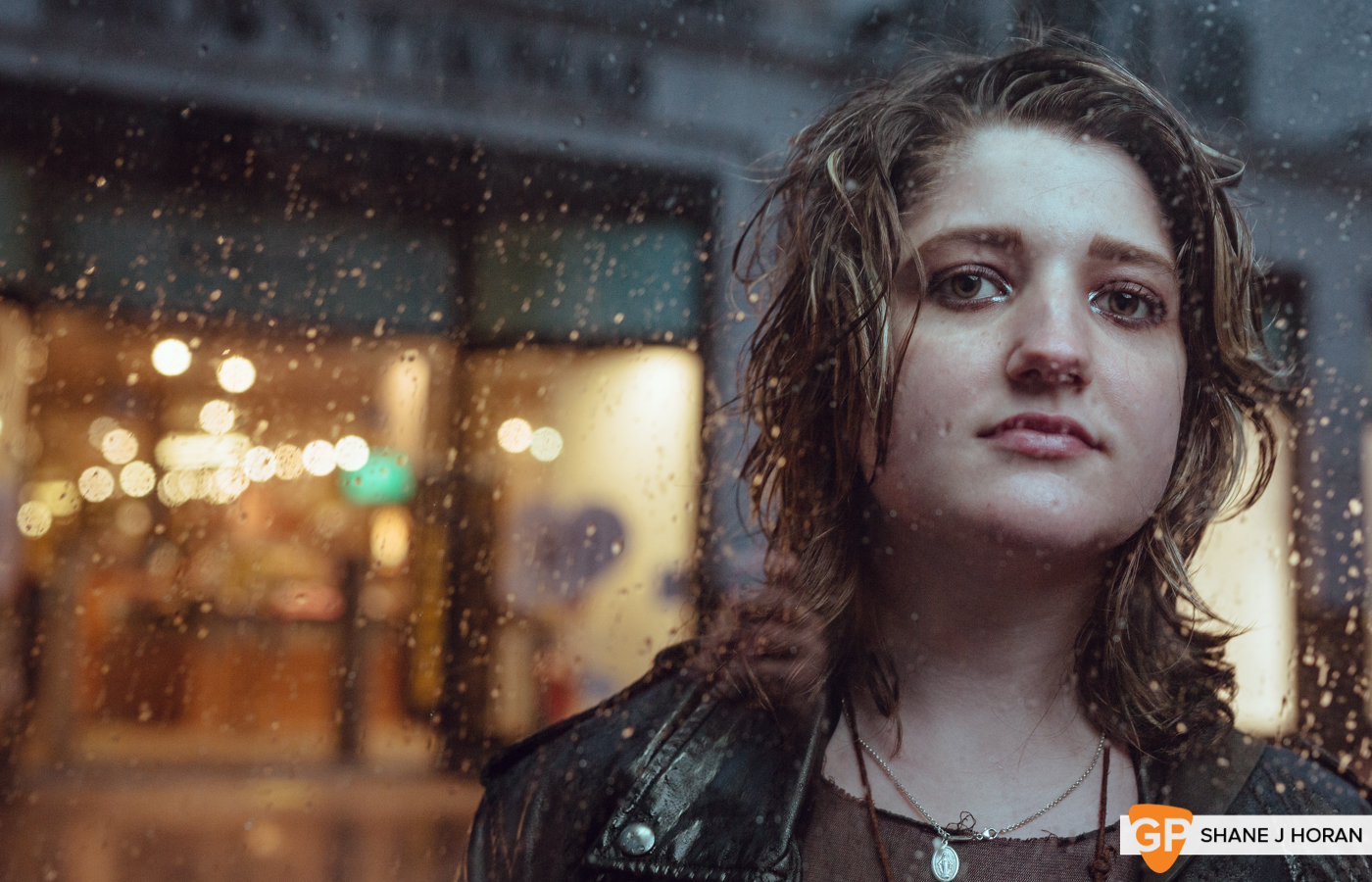 "We were so nervous about being this really loud, abrasive band while people sat down just observing," Abbey recalls of their pre-show nerves. "We couldn't get away with anything. It threw us for the first few songs but it suited our theatrical vibes".
"We made it more immersive and just had fun with it" Arran adds. 
Pretty Happy are a three-piece art-punk band who have been playing shows in venues across Cork for almost half a decade. The band was formed when siblings Arran and Abbey Blake began messing around with instruments at home, despite Abbey not yet knowing how to play hers.
"He must have been so deprived of music that he thought it was good," Abbey says laughing, glancing sideways at her brother who's sharing the zoom screen.
From there, Arran recruited his friend Andy, who was already set on moving to London, to play the drums for the pair. Fitting with the theme, Andy did not know how to drum when he began rehearsing with the band either.
"I'd just got an electric drum kit and after two weeks of trying to understand it I gave up," says Andy, noting "Our first gig was me just trying to trick the audience into thinking I could drum with really simple patterns". 
As soon as they began to practice together, the trio's hearts were set on releasing their own music. "I feel like the limitations that were in place, with me and Abbey only learning our instruments, came with a bit of freedom," Andy explains of the creative process.
"We just wrote what we wanted without worrying about being too complicated or showing off." Before long, they were acting as the support act in local metal gigs, as what one local promoter called 'the palette cleanser'. 
In 2019, they released their debut single Mr. Crabs, which was followed up later that year with a double single of Arkansas and The Ozarks. In 2020, they won a Battle of The Bands competition, which awarded them recording time to record Schmuck.
"We didn't plan to record that song, we wanted to start with something safer," Andy recalls of the recording process, "but after that gig I remember when it was suggested we record that song it just made sense. It was our big finisher".
"We were trying to get our live set on tape, trying to sound as close to our live set as possible" Arran adds.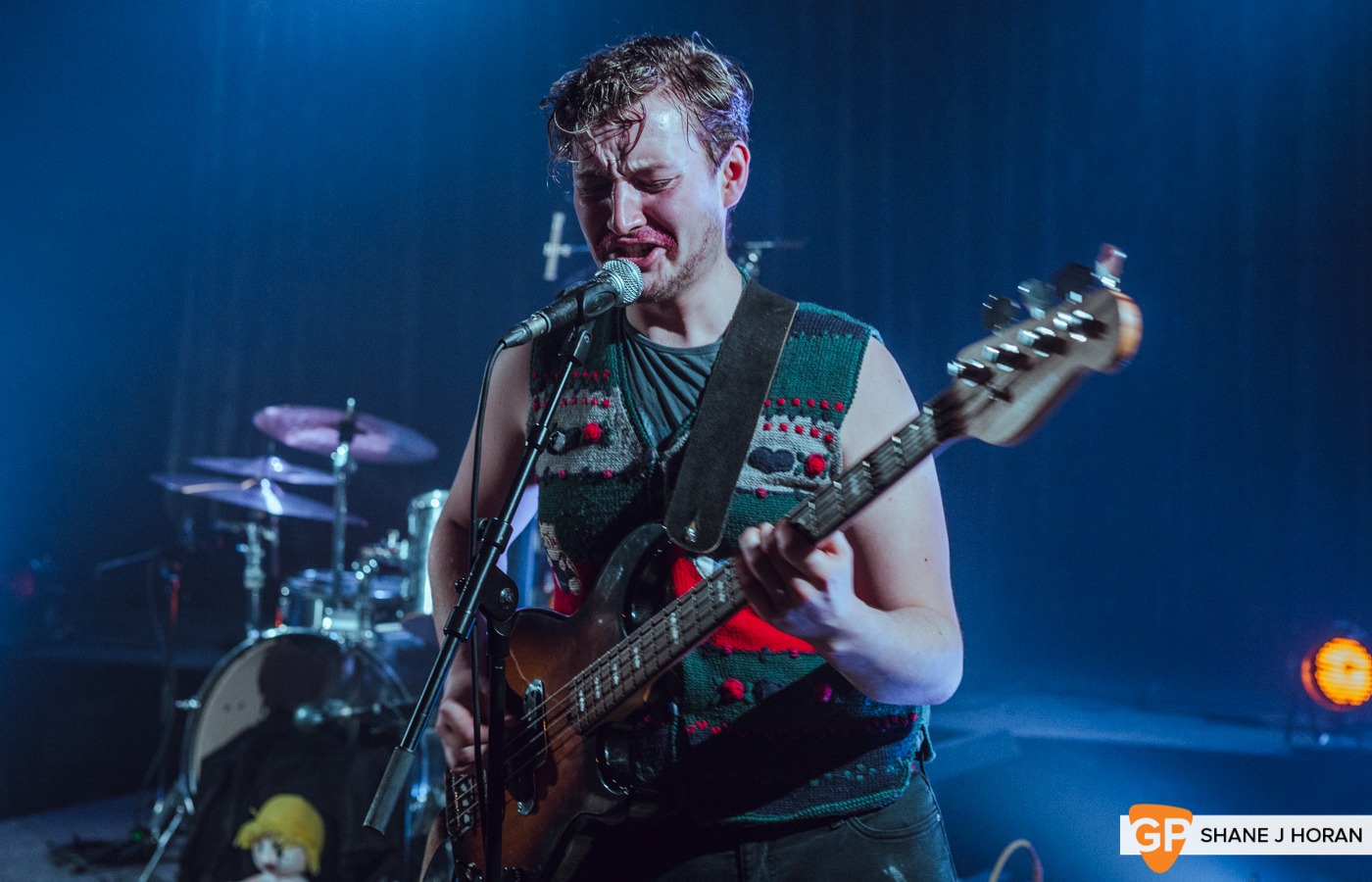 The band have just released their latest single, Salami. "It's one of our weirder ones" admits Arran, "it's a weird dark song, mostly just bass and drums, we experimented with a lot of absurdist lyrics".
When asked where the inspiration for the track came from, the band look at each other laughing, unsure of how to answer. Finally, Arran replies "It really is the antithesis of our creative flow. It's very hectic, all at once and throwing stuff at a page". He laughs, before adding,"note how not once have I said it's a good thing".
Salami is the lead single from their upcoming debut EP. "'Salami' is a nice taster because we got to explore that post-punk, chaotic sound with performative vocals," explains Abbey.

As for what's next with the project, the road is still unclear. "We just keep developing. We don't know where we'll be in a year".