Not to be confused The Orwells, Louth band Orwells '84 are starting to make their own name. They've released a couple of singles and been mostly gigging around the northeast but 2018 sees them set up to breakthrough to a much wider audience.
So who are Orwells '84?
Orwells '84 are Damien Mc Kenna, who is joined by John Mellon (bass guitar), Sean Byrne (lead guitar/bouzouki/backing vocals) and Michael Narainsamy (drums). They've been together since late 2016. Then 2017 brought about the addition of strings and more vocals in the form of Ella Englishby and Zoe Backwell. It's a melting pot of sounds that when stirred together has swathes of straight up Rock 'n' Roll, blues, folk, ska and indie rock. In the wrong hands this would be a jumbled up mess but so far Orwells '84 are managing to pinch enough from each of their influences to keep it coherent.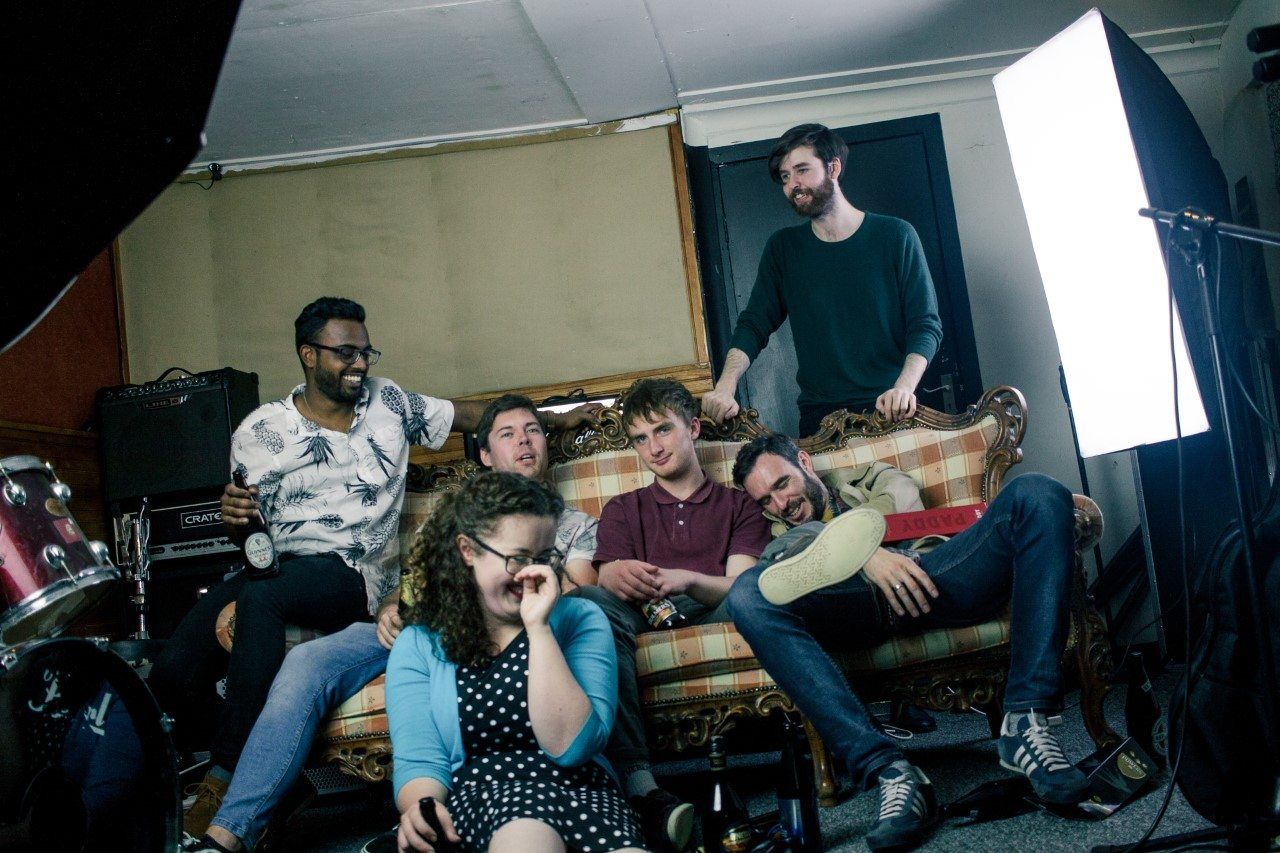 Where are they from?
Hailing from in and around Dundalk, they've part of the larger circle of bands that congregate around The Spirit Store. They've appeared at Arcadian Fields (the festival on the old Vantastival site near Dundalk), the aforementioned Spirit Store with the odd foray to Whelan's.
Okay, gimme an idea of what Orwells '84 sound like
Neo-psychedelic is the first thing that's springs to mind. With a large band, one might assume that there is just simply a wall of sound. This isn't the case with Orwells '84, however. The band have spent countless hours crafting a unique and identifiable sound in both their songwriting and musicianship.

Orwells '84 newest single Eye For An Eye sees them take a departure from the template they set down on Broken Glass. There is a whole range of influences at work and they keep you guessing where thy are going. What most sticks in the mind is the Inspiral Carpets style keys. It'll be interesting to see where they go from here.