Cover songs can be tricky business at times. A good cover can completely re-define the meaning of a song, as so happened when Johnny Cash covered Nine Inch Nail's 'Hurt'. Get it wrong, however, and you risk mass ridicule, as we saw from Maroon 5's Three Little Birds cover which almost ruined the 2018 World Cup for everyone (except maybe France).
Thankfully, pop songwriter Josh Gray's cover of Wilson Philips' 'Hold On' falls into the former grouping. The 23-year-old Wicklow native chose the cover as a means of inspiring people to get through what is clearly a very difficult year.
"It's been tough for everyone, whether personally or in business" Gray explained, "I wanted to share that song because the lyrics are very powerful and uplifting and it just highlights that everyone goes through these things and you need to just keep your head up, pull the socks and don't be afraid to talk to people about it".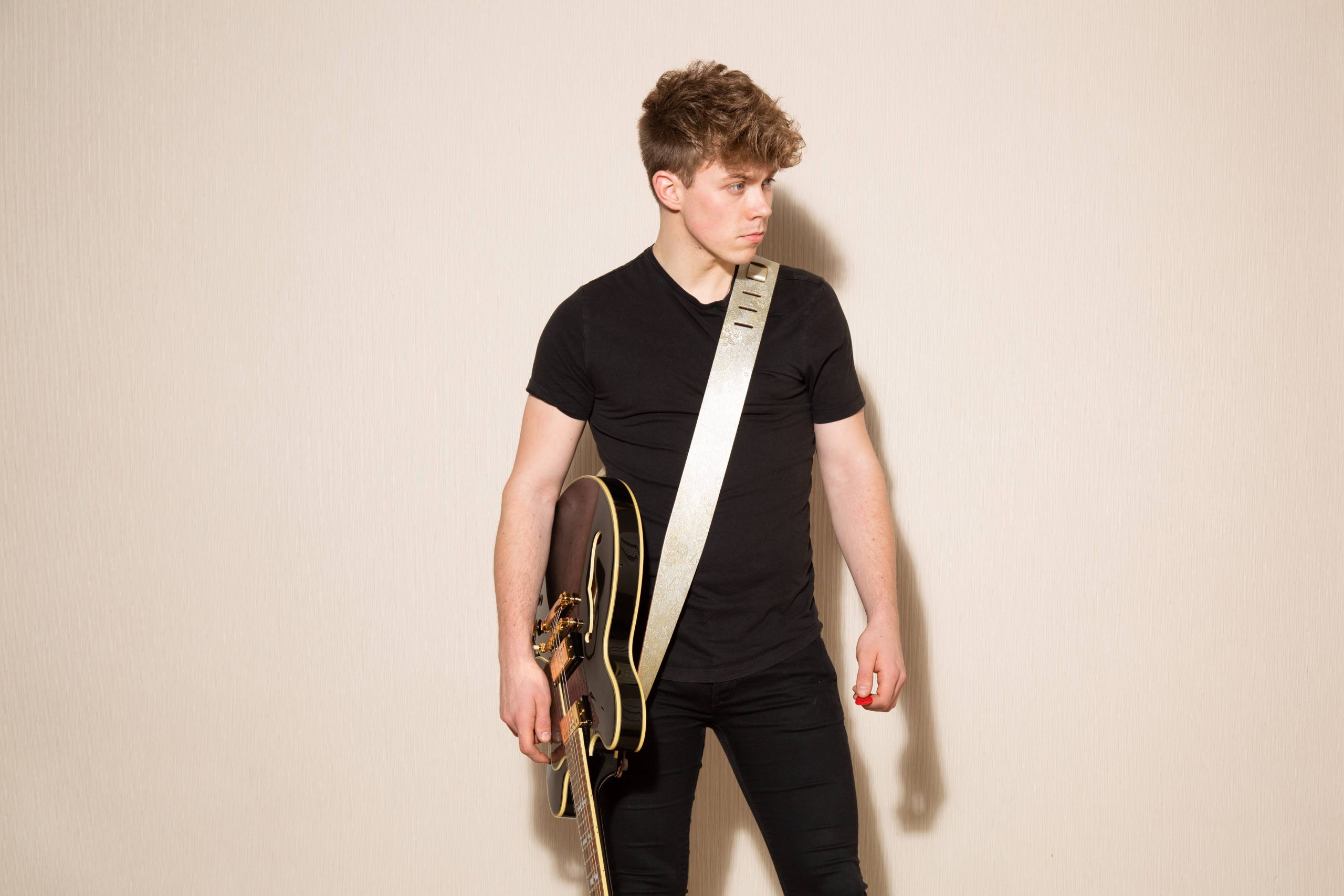 For Gray, as much as anyone, 2020 has been a difficult year. For the first time, Gray was given the opportunity to write and work on music from home. His stint supporting McFly was, thankfully, postponed to 2021, but a proposed trip to perform in Nashville was cancelled, accompanied by recording sessions booked for elsewhere in the U.S.
"It's been really weird for me because I'd normally travel back and forth to London writing and stuff, and gigging" Josh explained, "so I came back from London during the lockdown, built a studio at home and have spent night and day writing and producing". 
Gray was formerly the youngest member of Louis Walsh's boyband Hometown. When the band announced that they were parting ways in December of 2016, Josh was still only 19, and decided to take some time away from the industry and study in BIMM. "I didn't want to rush into anything and release something I'd regret" Gray recalls of his hesitancy to release music. 
After some time away from the spotlight, Gray began writing his own music, inspired by some of his earliest musical influences. With that in mind, his debut single 'Cut Loose' was born. "I grew up on the likes of Justin Timberlake, Maroon 5, One Republic so they've influenced the way I write. 'Cut Loose' was the first track I had where it felt really natural and it had the sound I wanted people to know me by".
The track was a success, re-launching Gray into the public consciousness with its appearance on Spotify's New Music Friday playlist. "It's great to have people listening to my music and supporting it for me you know?"
Despite its challenges, Gray has managed to make the best out of a difficult year. 'Hold On' is his third release of the year, following on from previous singles 'Imagine' and 'Be My Excuse'.
"It's been a weird up and down year for me, but to have the chance to just sit with my laptop and a keyboard and work through it has been great" Gray explains, "This year has been weird, there are elements of it I'd love to forget but there are others where I can look back and say 'yeah, I'm really happy I got to do that".
With eyes already firmly fixed on the new year, Gray hopes to be able to go back on the road and perform a headline tour in the U.K. Then, just maybe, he'll make his way back to Nashville.
"I had a show booked there, for the Blueberry Cafe for next year to hit it again and I'd love to get back to that too". Beyond that? "it's all about pushing the Josh Gray project out there as much as I can, that's the goal".