We caught up with R&B singer Erica Cody ahead of her appearance at this year's Hard Working Class Heroes.
You've just started your final year at BIMM. How have you found balancing your burgeoning music career and your studies? Have there been times where you considered packing one or the other in?
"This year has been a challenge trying to find a balance in both my studies and music. Luckily, BIMM are really supportive in our careers outside of college and try and accommodate our music commitments with upcoming deadlines as much as possible. Especially with 3rd and 4th year becoming a lot more academic, time management is key, not only in college, but for music projects outside of college too!"
In terms of gigs, summer was super busy for you - what stands out for you as your highlight?
"It would definitely have to be the RTE 2Fm Live gig with DJ Mo k and the concert orchestra, alongside the fam (Jess Kavanagh, Mango and Jafaris). Singing with an orchestra has been on my bucket list for as long as I can remember.
"As an R&B singer it's a very rare occasion that you will get to sing with an orchestra ...If someone had told me this time last year that I would get to sing with a 50-piece orchestra at 21 and so early on in my career I would've literally laughed in their face and call them crazy! But I suppose once you believe in your potential the hard work pays off in the end!"
You're 21 years of age and the world seems to be your oyster ATM - but have there ever been times where you felt like you weren't being taken seriously because of your age or the genre of music you fall under?
"Most definitely, I feel in some situations I haven't been taken as seriously as I would have liked to. But with that said I've learned to prove myself through my music."
'Addicted' is a very low-key pop R&B banger - what can we expect from
your other material?
"Haha thank you! I wrote Addicted 3 years ago in my bedroom on my laptop, so to see it get such a fabulous reaction is pretty cool. I'm heavily influenced by '90s music, especially '90s R&B (thanks to my mom and dad), so I incorporate those catchy melody lines and hooks and sweet synthy sounds into my music to pay homage to my influences from that era against what's being created in today's R&B. So that's what you can expect in my new material, lots of catchy synth lines and smooth lyrics.
"Every emotion or situation I have been in or felt is always written about in my music."
You recently went on a self-titled 'rant' about white people's objectification towards mixed-race assets - in this case, your hair. Can you describe your own experiences of being a mixed-race female artist in Ireland? Do you often encounter uncomfortable situations like the ones described, particularly when performing live?
"Right, so here's the thing – the term 'rant' is slightly taken out of context as it was said in a light sarcastic manner, so I'd rather call it a public announcement, rather than a 'rant'. I would never single out any ethnicity, if anything it was just a message for people in general about their perceptions and actions towards mixed-race assets.
"Personally, I would never feel it's okay to randomly touch somebody's hair or comment on their appearance, no matter what ethnicity they might be or ask them "Where are you really from though?" after having to explain I am a fully born and bred northsider from the Rotunda circa 1996.
"For me, I grew up as the only mixed race girl in my primary school and was always given a hard time for looking slightly different and having BIGGER hair to everybody else. A part of me, in my mind, grew up thinking it was normal or okay for people to use racial slurs in my presence or try and singe my hair 'because it's only a laugh'.
"I was always made feel that my curly hair wasn't normal and that I needed to have straight hair. Everyday would consist of my mom telling me my hair is beautiful and that's why people eat their sandwich crusts so they can have curls like mine (lol) to make me feel 'normal' and comfortable in my own skin.
"It's only taken me the past 3-4 years or so to gain the confidence in myself to really own my curls and understand how precious my heritage is, and that my hair is my crown and should be worn with confidence and pride, because it's something I had to learn to love! Yes it attracts attention, and sometimes just innocent admiration, which is great! But it's when the admiration turns into uncomfortable questions and actions about "where I'm REALLY from" I feel I have a right to say "No, you can't actually touch my hair." Every black/mixed race lady should.
"I know many people who are of mixed race heritage deal with the same situations. I do on a daily basis, so it's important for me to talk about it when I have the platform to do so."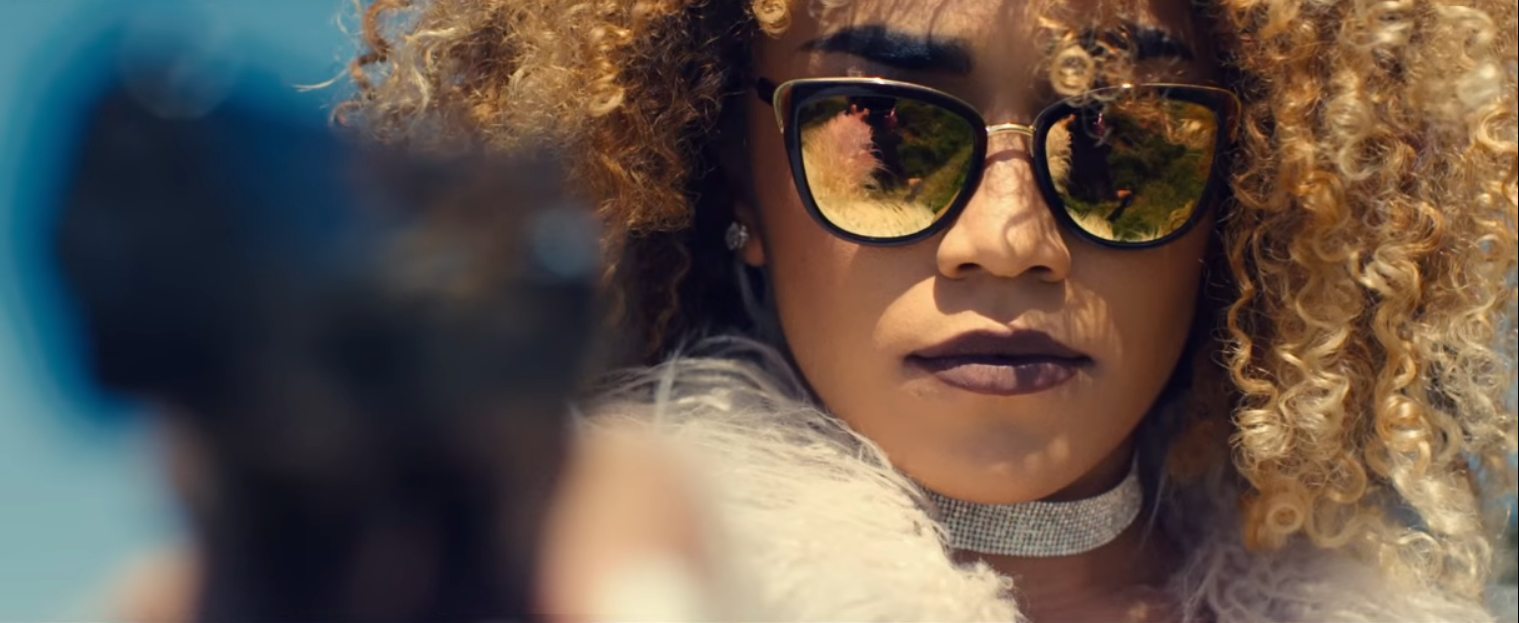 Sell your HWCH set to someone who's never seen or heard of you before.
"If you're feeling nostalgic and want to feel some old school/new school R&B vibes, Tramline is the place to be!"
In terms of new music, what kind of timeline are we looking at for a release
"You can definitely expect some new music in the new year that's fo sho!"
Erica Cody plays Tramline on Friday (29th) at 19:45 for Hard Working Class Heroes.