Dublin band Daviis, released their debut EP 'Simple Words, Complex World' back in 2017. The duo, comprising of cousins Keith Davis and Gavin Davis, added the extra i to their stage-name thanks to a bit of divine intervention and haven't looked back since.
In an effort to outdo their first fruits they brought in the steady hand of Gavin Glass to produce single You and Me, before hunkering down throughout most of 2018 to write and record the group's next chapter. Late 2018's single First Gear, showed more promising evolution.
Daviis plan to release and play more shows in 2019, starting with an appearance in Whelan's on March 31st.
We caught up with Keith Davis for a quick chat ahead of their live return.
How does being in a band with a relative differ from being in a band with your friends?
It doesn't really differ too much, to be honest. We've always been good friends since a young age so it's turned out to be the same kind of deal as any other band.
What are the major lessons your previous musical outings brought to Daviis?
Major lessons would probably be to lower your expectations of your own work and to not take yourself too seriously. When you first start in a band, you think you're going to take over the world with every release. You can only do your best and have a bit of craic at the same time doing it. That's a big one for any band I think.
Why did you add the extra i to Davis?
The answer to this isn't artsy or anything! Basically, we had it as DAVIS and then we found out some Christian Rock Band by the same name in America was causing hassle for people trying to find us online. We played with a couple of ideas for a name change but putting an extra 'i' in seemed like a good idea at the time, and it looks cool.
In 2017, you dropped your debut EP. Tell us the story behind its interesting title 'Simple Words, Complex World'?
Yeah so when Gavin was playing originals around the open mic scene, a couple of people remarked on his lyrics in the sense that he used simple words to explain some complex topics.
A debut EP is a big step for any band. How did you guys find working in the studio for the first time together?
It was great. We worked with Ciaran Parnell who we've known for years from the DIY scene. I think it took only took something like 3 or 4 days to record after it was written.
How do you reflect on that EP two years on?
It was a good start for us and we're proud of it. But, the same as any artist, two years on you kind of cringe a little at parts you could have done better.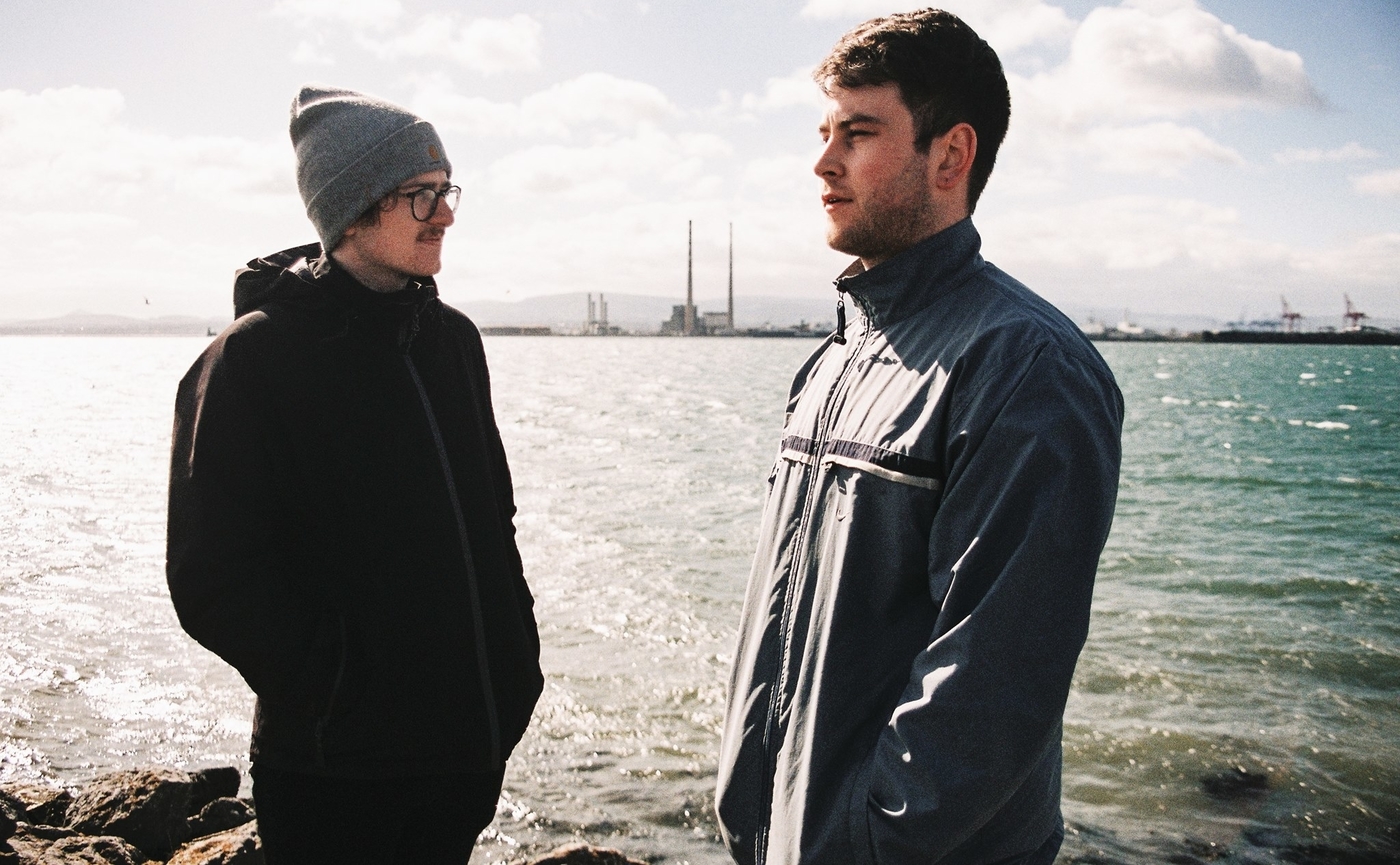 Gavin wrote the song for a friend who was going through a hard time. The idea stemmed from chats he would have with them. He couldn't really believe a person with so much going for them at that time could be feeling like this.
How does the concept of the video tie-in to the song?
Both the song and the video possess the theme of mental health. The song is about reassuring the individual that they have got people who care about them and also they probably have attributes they're blinded from by other overwhelming emotions they're feeling. The video takes us through the individual's journey in realising this. David Willis (Stonework Media) brought this to life, and it's still a piece that we are so proud of two years on.
'You & Me' represented a massive step forwards for the band do you feel this is the first time you've really reached your potential as a group sonically?
Maybe not potential, but I'd say it was the first time we've were able to get exactly what we had in our heads all the way to the finalised production. It came out exactly how we had hoped for, thanks to Gavin Glass.
How did you find working with Gavin Glass?
It was great. Gav's such a great producer and friend to us. He really went the extra mile when we worked together too which is something we appreciate so much.
Who would your dream producer be in the future?
I can't think of anyone really. We're working with Scott Halliday at the moment from the band Flecks. He totally understands the new vibe we're going for so we're really looking forward to releasing them.
Your latest single First Gear has a slightly darker tone to it can we expect more of this from your upcoming material?
I guess you could say our new music will be similar in terms of a darker tone, but I'd say that sonically, it's quite different.
When can we expect more new material, and in what form should we expect it?
Very, very soon. It'll be released digitally.
You sold out your last show in Whelan's out what can people expect from your return to the venue?
Lots and lots of new music…
Daviis play a headline show Upstairs at Whelan's on March 31st. Tickets €12.00