Conor Scott has spent the last few weeks of quarantine doing his best to be productive. The Belfast-based singer-songwriter made the decision before lockdown began to set-up a home studio in a spare room in his house and has been working his way through the pile demos and concepts, he has amassed over his six years of making music. "it's just been the perfect excuse to lock myself up and get working on some demos that haven't been touched for a long time" Scott laughs, "Everyone gets cabin fever, so some days are more productive than others but we're getting through it".
Scott is back in Belfast after spending three years living in London. After moving home in September of 2019, Scott quickly bgan working new music and collaborating with different co-writers, including The Coronas front man Danny O'Reilly, to develop his new sound. On the eve of the release of his brand new single 'Overthinking', between working through demos and taking his government-allotted exercise time to run through the park next to his home, Goldenplec caught up with Scott to discuss his start in music, moving London, and his latest release.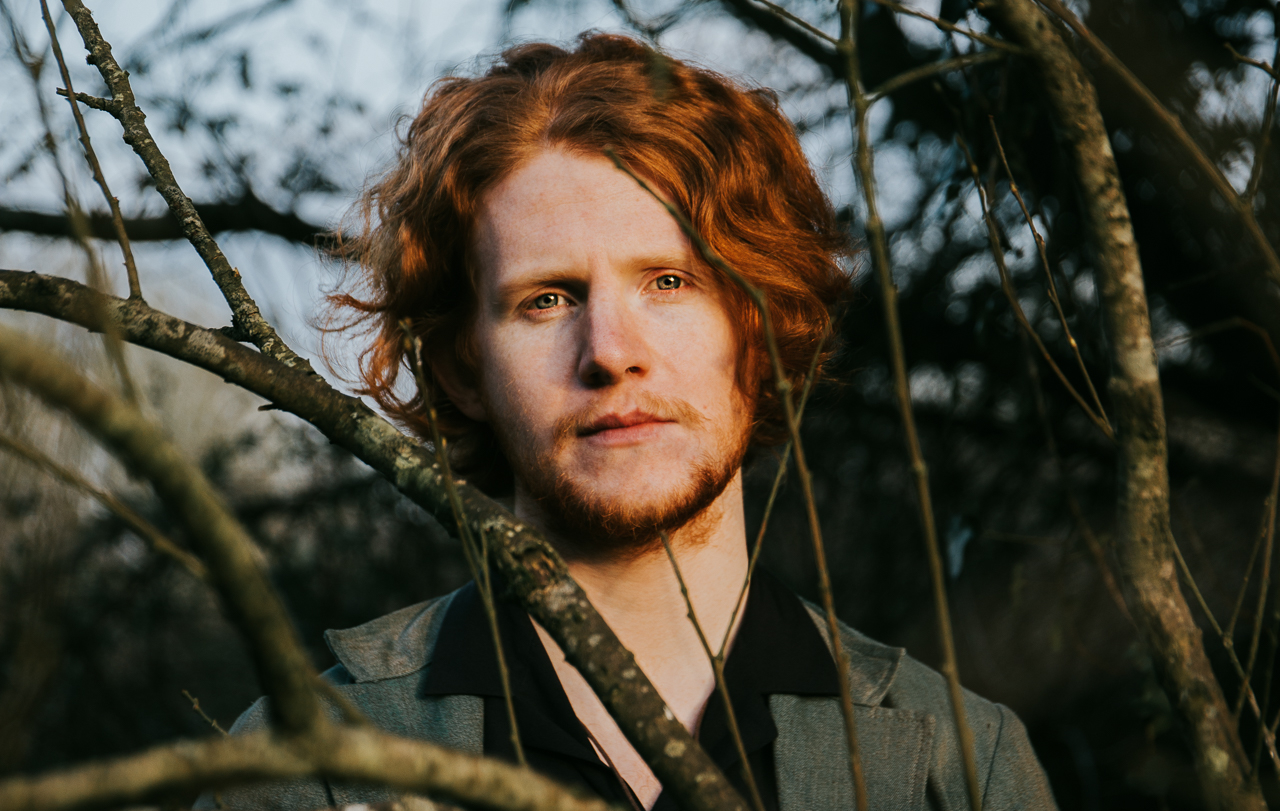 << GP >> Has Quarantine helped your creativity?
It really has. Like I said, I'm a real stickler for leaving things to the next day without knowing when the next day will be, so right before all this happened, I went through a period of writer's block. At the start of the year I got back into it and I was going out and doing a lot more writing sessions, so I was in Dublin with Danny O'Reilly from The Coronas and a couple of other artists in London and I was lucky enough to be able to get a good collection of songs together that I can now bring to the setup hear and work on them here. My producer lives right across the road from me here too so even if I can't send him something, I'll just put it out the window and he can hear it.
<< GP >> How did you start playing music?
I started around the age of nine or ten, my uncle had laser eye surgery and before his eyes recovered he was blind for like a week, so he thought in that time he'd teach himself guitar so I was sent to keep him company and when he asked me to place his fingers on the chords I'd be learning it myself as well and that's how I started learning the guitar. The fiddle was my first instrument though, I've been playing trad music since I was five but that's not really a thing for me any more. I don't think I'm good enough to play piano, but I can play basic chords.
<< GP >>What made you make the decision to move to London?
I was just gigging and playing the pubs and clubs in Belfast and that's where I met my band. After doing a tour we'd come back to Belfast, record demos, then we headed up to Donegal to record the Red Nights EP and it was after that I moved to London in 2016. I've always planned on coming back to Belfast, but sometimes when you get trapped in the London bubble it can take a little while longer. Things are so much cheaper here, it's great.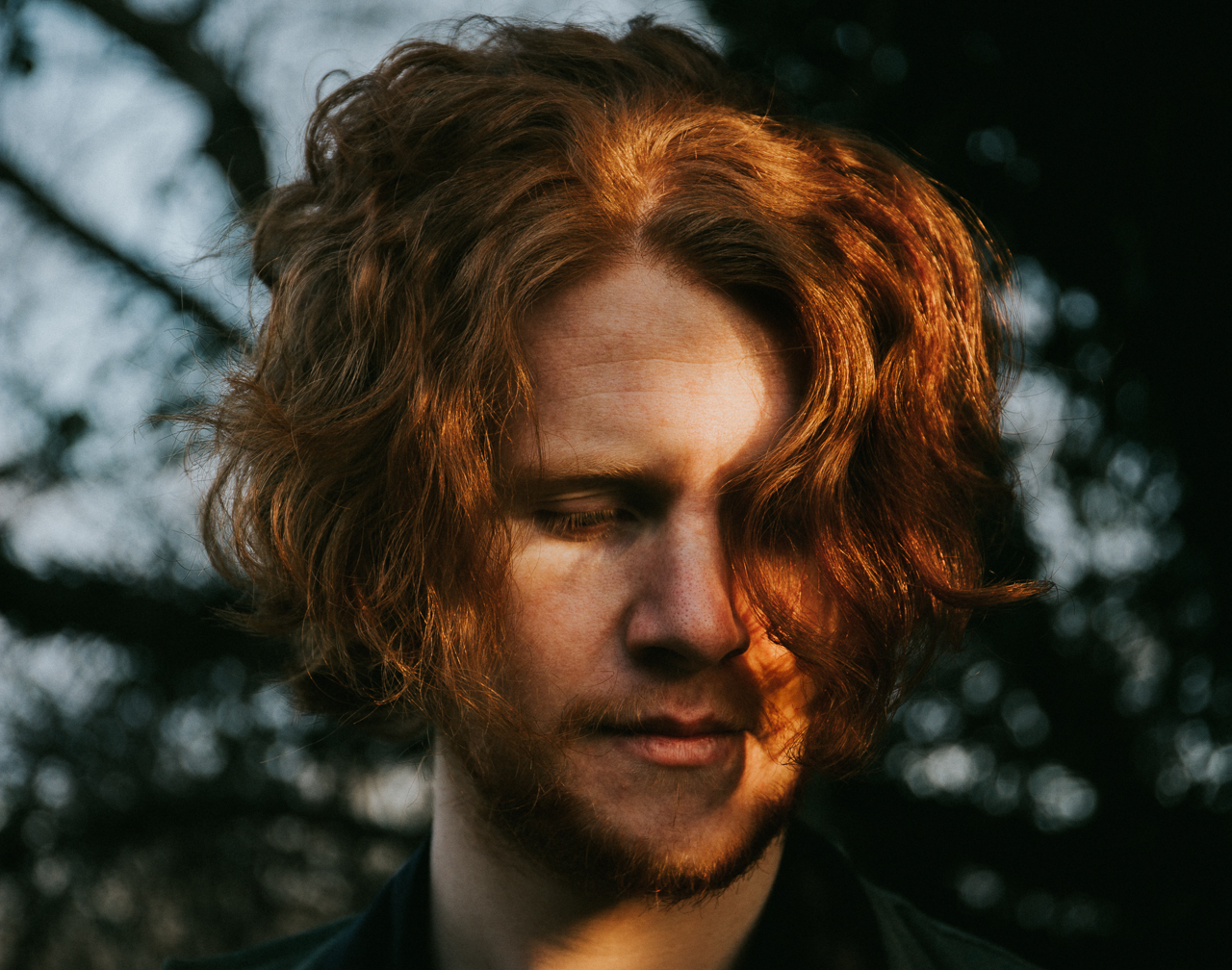 << GP >>Why did you take the three-year gap from releasing music?
I went over to London wide-eyed and I felt like I was just running in circles here, so I needed a change. But I still had to meet people, find a way to pay rent, and pay your way and it sometimes wasn't easy. I went back to busking around the city and that was my day job until I got back into pub gigs. So, I'd be going out and playing 2-3 hours a day, seven days a week, and you'd be an hour commuting in and out so by the time you get home you'd be so unmotivated to write anything.
That was me for about two years and I felt no pressure to write, but it wasn't until the last year when I was a little more grounded that I could write more and that's when I started releasing singles. It was never an intentional thing but, you know, it happened that way and it was probably something I needed to do. I never went to university, so I spent my university years in London really evaluating who I am as an artist, and what type of music I wanted to write.
<< GP >> Tell me a little bit about the background to 'Overthinking'?
It's actually a song I wrote a couple of years ago, I wrote it before I went to London actually, and it was just one of those songs that never quite found its feet, but it was one I always enjoyed going back to. I wrote it with another amazing Artist from Belfast, Travie The Native. We wrote it then and when I got back last year, I started working with my new producer Daniel Ball and he just wanted to hear what I had so I played him everything I was working on and he picked this one out from the bunch.
It felt fresh and it felt good and the lyrics were really hitting home for me so that was the basis for when we started working on it. I'm really happy with how it's worked out. A lot of people have said to me the track sounds like a break-up song but it's definitely not. It's one of those songs where if you're in a long-term relationship with someone where you're having a big fight, the song is about how you can be in that mindset but you're allowed have those feelings, you're allowed feel frustrated; and you can be annoyed. You can feel it and then you can move on with it and it'll make your relationship stronger and better for it.
'Overthinking' is out now on all major streaming services.