Music is a numbers game. Be it the number of streams you've accumulated on Spotify, the number of albums you've sold on Apple Music, or the number of mentions you've got on Twitter - a lot of careers are made and broken over the facts and figures of data.
As labels have been arguing amongst themselves about how many streams equals an album sale, streaming services have been generating their own charts, and in turn have over taken charts in interest. It's only when something peculiar happens that fans consider the official charts, and last week was of one of those moments.
August 2nd saw the release of Irish singer Sibéal Ní Chasaide's self-titled debut album, 'Sibéal'. In its first weekend it hit the number one spot on the Apple Music pre-order charts, while also landing at #10 album on the Official Irish Album chart. Last week, 'Sibéal' rose four places up to the #6 spot. Why is this so remarkable? It's due to the fact the majority of the album is filled with music sung in Irish, in the traditional sean-nós style.
'Sibéal' is one of the highest-charting albums to feature a majority of music sung in Irish in quite some time, and for it to come from a new artist rather than a Irish language stalwart makes it even more remarkable. So this begs the question, who is the new star of Ceol Tradaisiúnta na hÉireann?
Sibéal's first steps into the spotlight occurred when she performed the song Mise Éire, which combined lyrics from a Padraig Pearse poem with an original composition from conductor Patrick Cassidy, to open RTÉ's 1916 centenary concert in the Bord Gáis Energy Theatre, which was broadcast live to millions of people at home and abroad.
Even with performances from the likes of Imelda May and Gavin James, it was Sibéal who stole the show on the night. Since then she has performed the song across the world, recorded an EP in the historic Abbey Road recording studio, and brought sean-nós singing to a whole new audience. As news began to filter through of the success of her album, GoldenPlec got the chance to sit down with Sibéal to discuss her Gaeltacht upbringing, Mise Éire, and how Paul McCartney played a part in her debut.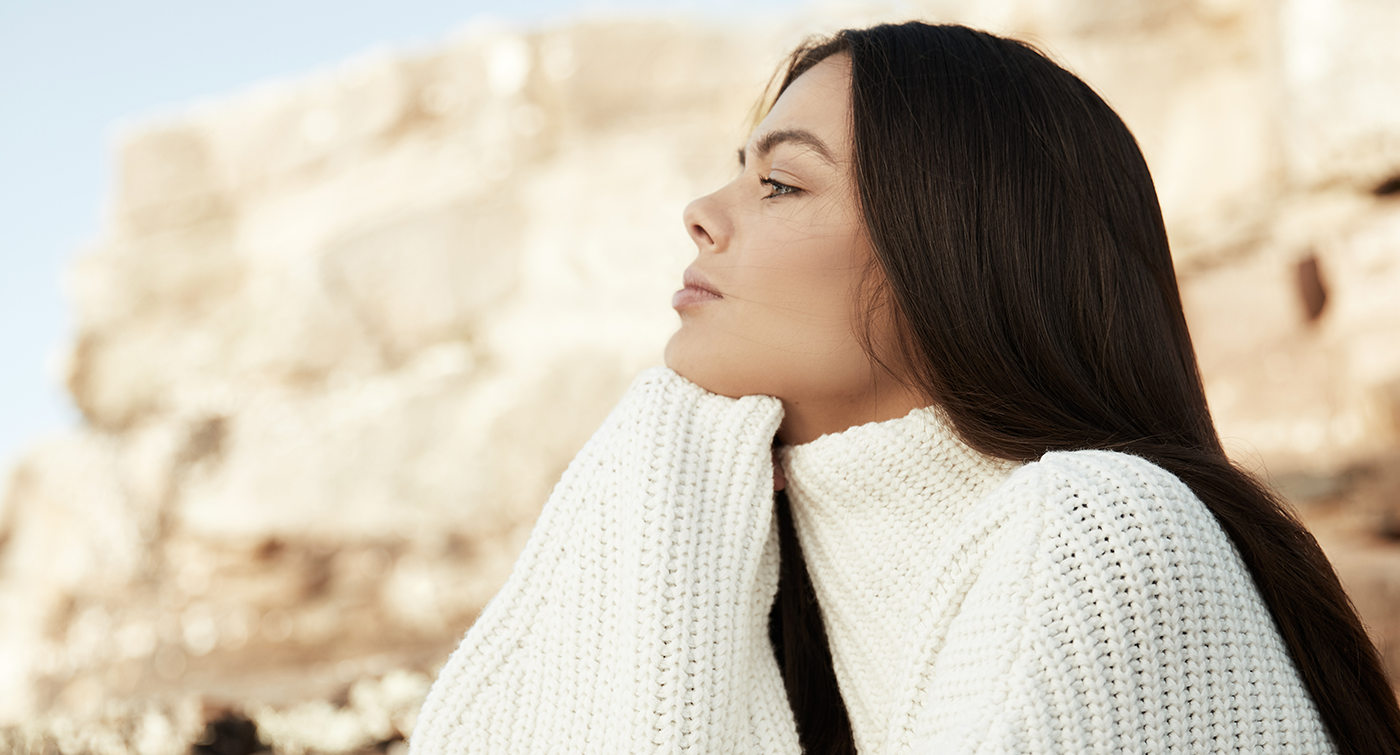 <<GP>> Your debut album,'Sibéal', is the number 6 album in the country at the moment, how does hearing that make you feel?
It's pretty incredible. It was number 1 on iTunes straight away and at the end of the week it was as well. It was in the top 10 of the Irish official charts so it's been really incredible. I didn't expect it at all from my debut album but the amount of work that has gone into it, I'm just so relieved it was received well and that it did so well. All the work was worth it, I'm really happy.
<<GP>> Tell me a little bit about living in Raith Cairn. What was it like and how did music seep into everyday life?
So in Ráth Chairn, music and culture is really at the heart of everything. It's really why it's such a big community, it's why everyone knows each other because the music really brings people together, be it at the pub or the little festivals around Ráth Chairn. For example, we have Féile na Gealaí every year that bring people even from the outside into Ráth Chairn, and just creates a lovely buzz . That's really how I grew up my entire life, just singing and dancing whenever I found an opportunity to.
Learning how to sing Sean-nós, I definitely learned that here as I wouldn't know what sean-nós is if it weren't for home. A lot of people still don't know what sean-nós is, and my first teacher was from Connemara and she started to teach me how to teach sean-nós. At the same time, my family is also really musical. My Dad was in a band and I used to go with him on tour in Europe every summer. I think just being around that atmosphere and that lifestyle really prepared me to be on stage and made me really comfortable being onstage. I always knew what the whole deal with performing live music and making your own music was from my family and because my Dad is very creative and I was always around when he was practising. All those things have cumulated together and have influenced the music I make.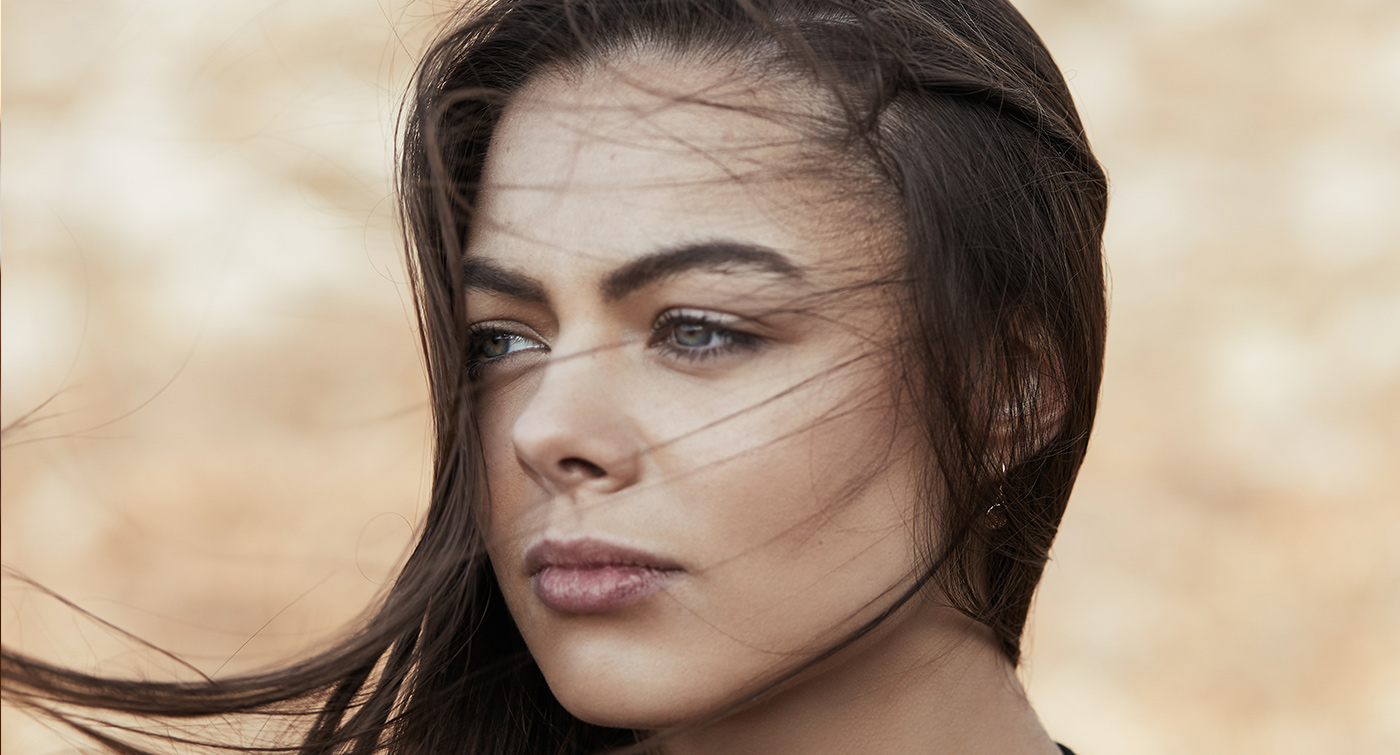 <<GP>>: Speaking of family, your Dad was a member of a very successful folk band, your mother is American, what was it like living in a household living with than sense of musical duality and how did that influence your songwriting and your singing?
Growing up in a house with my Dad, he was very good with music and I could always go to him, even with my album. I could always go and ask him if I needed any help, and bounce ideas off of him and see what he thinks. That's the same with my uncle, he comes to gigs with me and helps me with different things so I've had a lot of help coming up with things for the album, with gigs and everything and they've all had an influence on my music. My mum as well, she's from America so I'd go over to America every single summer and they have a totally different culture over there. With my cousins over there, I was listening to all kinds of music. Also, my Mam would be playing  her own music in the kitchen, both sides have influenced me a lot. I would never say I'm purely anything, I'm not purely just a sean-nós singer or purely a trad musician, I'm trying to do my own thing and sing my own way I'd say.
<GP>> Your performance of Mise Éire during RTÉ's 1916 commemoration changed everything for you, tell me a little about how that came about?
I sang in a pub once in Mayo and that night Patrick Cassidy was actually there. He was visiting from LA for the first time in 10 years and it was the first time I had met him and he said he really liked my voice. So he went back to LA and he got in touch three years later and he was writing the music for RTÉ's 1916 documentary, the background music. He remembered me singing and asked did I want to come in and see what we could come up with. So my Dad and I got the poem Mise Éire, because Patrick couldn't speak Irish, and we were working together to try to create music to fit the track.
Then we got the orchestra in and wrote for them and gradually we started weaving the poem around that. We then included the words from Mise Éire, the Patrick Pearse's poem. So we did all of that work together for Mise Éire and it was only meant to be in the background, and it is for the 1916 documentary. But then people heard the soundtrack and when they did they started asking me to sing Mise Éire at all these different events.
The RTÉ launch in the National Art Gallery was on, and I sung it for the Taoiseach and the President in the concert hall and different things like that. Then finally I was asked to sing it for 'Centenary', the live show for RTÉ and when I sang it for RTÉ that's when I got the amazing feedback. People were asking what type of singing it was, what is that song, all that kind of stuff, it was really insane. Then Eoghan McDermott actually played it on 2fm and at the time the director of Universal Music was listening to the radio, rang Eoghan and asked who I was. Eoghan then reached out to my manager and we went in and had a chat with Universal and that's how I signed with Universal. Then the album followed.
<<GP>> Since that performance you've performed across the world. You've appeared in the likes of Toronto, New York, London, what's that been like?
Amazing. It's amazing to be able to bring my music around the world. I've had some amazing feedback from Toronto and I go back every year for St. Patrick's Day because there's a really strong Irish community there. But surprisingly enough, I'm not just singing for the Irish community. I'm going over to Australia in September to perform at the ZoneOut festival and it's not focused at all on an Irish audience so that will be really interesting to see how people react to it in Australia. It will be my first time going over there to see how people receive that sort of music. It's been incredible that I've been able to bring Sean-nós singing and my kind of singing to audiences across the world, it's crazy. There are even people in Ireland who haven't heard of sean-nós singing, so be able to bring it to places outside of Ireland is great.
<<GP>>Before you recorded your album you recorded an EP in Abbey Road, how was that experience?
That was incredible. To start, when we had it booked, someone from Abbey Road rang and asked us to push our date back one day because they said someone else wanted to use the studio for the day we booked, so we said 'yeah, no problem'. But when we actually arrived in Abbey Road, the front page of the Times had a story that Paul McCartney had returned to Abbey Road the day before to work on some stuff and it actually turned out that he was in the studio the day before.
I really tried to draw on that and I imagined I was using the same microphone as him, even though I probably wasn't, it was incredible. Mike Nielsen who's actually on the EP as the guitarist, he was so inspired by the place that he was doodling some Beatles songs, and it was the inspiration behind my cover of the song Blackbird on my album. We really drew from the place and it was lovely. It was the first thing I'd released since Mise Éire and how amazing is it that it came from Abbey Road and that Paul McCartney was there the day before, it was a great way to release music.
<<GP>> Your debut album is out, it's a mix of old and new, of English and Irish songs, how important was it for you to have that blend of influences and music on the tracklist?
It was really important to me to have a wide bend of things because I would not say I am only a one-dimensional type of singer. I've had loads of different types of influences in my life and I wanted to do something like Blackbird because it's such a different mood right in the middle of the album. It's such a juxtaposition compared to other tracks, the same with The First Time I saw Your Face, it really spoke to me as a song and I wanted to do it.
There are other things too, take An Cailin Alainn for example, that's a song my grandmother taught me when I was younger and she always used to ask me to sing it when I came over because she's in America. So whenever I'd see her she'd always ask me to sing that song so I really wanted to do my own version of it and record it so now she can listen to it whenever she wants in America. It was really important to me to combine all those things because it is my debut and it's really important for me to get it right. That's why it took so much time, three years, to get it released. I kept revisiting it and adding different tracks and changing it. I'm really happy with the result and I'm really happy it's been received so well.
<<GP>> Now the album is out, what's next?
I'm recording new music, I'm working on some new material but I can't quite tell all yet. I'm going to perform in Australia in September but I'm also going back to college so I'm not sure how much travelling I can do. But as I said I'll always be dipping in and out of places and doing my best to try to do as many things as I can. In five years' time, I'd like to be still singing, be it to a huge audience or a small one, I don't really mind. I hope to just be doing music that I like and to stay true to myself, to my roots and to the music that I love.
 Sibéal is performing live at Liberty Hall Theatre, Saturday 26th October 2019. Tickets are €23.00 inclusive of booking fee, and are available from  Thursday 29th August at 10AM.