North Dublin quartet Bullet Girl, have just released their grimey new single 'Concrete Bed' which examines the dark underbelly of Dublin's forgotten people who have been cast aside by the governmental classes.
"Musically we wanted to create a spiralling soundscape to emphasise this endless cycle. We purposely wanted to write a song that went out of its way to strip away the romanticism of Dublin. As a city, Dublin and Dubliners have a lot to celebrate but while sleeping bags lay parked outside government buildings, it's hard for us not to feel anger for the current state of our city. We don't pretend to offer the solution to these issues, we only want to shine a light on it by presenting it in the most unfiltered manner possible."
Guitarist - Dylan Keenan, singer - Aaron Doyle, bassist - Tony Keyes and drummer Noel Dempsey have been reporting back from the frontlines, informed by drugs, dodgy nights-out, fights and turbulent relationships that your twenties bring all anchored by the backdrop of Dublin for several years now.

With the help of Girl Band's Daniel Fox on production duties they are now ready to put those experiences to good use in the studio we caught up with the lads to find out about 'Concrete Bed' and what's next.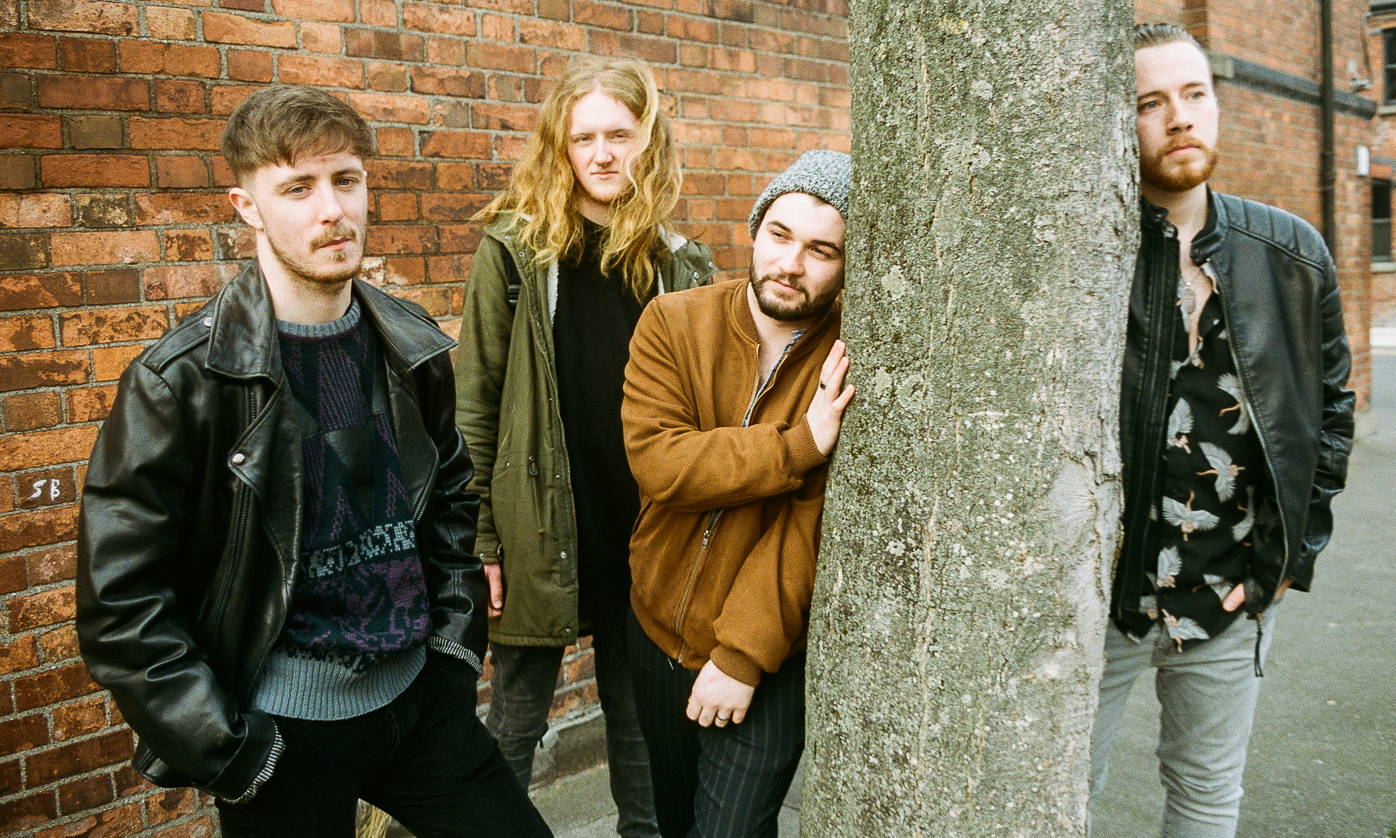 Homelessness, suicide, corruption, and drug abuse are at the forefront of your lyrics. What needs to change?
For us, the point of writing about darker topics is to put a spotlight on those aspects of life that, for some, are often too difficult to approach or talk about. We need to be more open in talking about these things and face them head on. It's only when you remove the stigma that you are really able to start working towards making a change.
A lot of your songs are about getting 'wrecked' or 'wasted'. Are you worried that Dublin drug culture is becoming fatalistic?  
In your early 20s you suddenly become aware of the grasp drugs and alcohol can have over you and the potential they have to cause destruction so quickly. There's definitely a push towards a normalisation of that behaviour, when in reality it's a slippery slope and watching people close to you fall down that rabbit hole makes you aware of the dangers. So I suppose in a sense we are worried that it'll become a defining aspect of culture in Dublin, especially when the city has so much more to offer.
The themes within your music are also covered in the current Irish hip hop scene. Have you been inspired by their frankness?
The most exciting thing about hip-hop is its ability, as a genre, to accurately represent the culture it operates within. The use of colloquial language and phrases, along with the storytelling aspect of it, has always been an inspiration to us. There's the potential within that genre to be a bit more blunt and direct with your message, which is incredibly inspiring. It's great to see Irish hip-hop finally being taken seriously. Some of our favourites are acts such as Why Axis, Nonzus Magnus, Denise Chaila, Kneecap and Khaki-Kid.
Your music is obviously inspired by the likes of the Pixies, Pavement and Sonic Youth - what draws you towards their music in 2020?
When it comes to bands like Pixies and Sonic Youth, the reason their music still resonates with us is probably because they made an effort stand apart from their contemporaries, so to us they still sound fresh today. They've left so many layers within their music that each time you dive into their discography you discover more to love.
How do you view the current wave of rock n roll bands in Ireland/UK. Who floats your boat?
We are definitely hugely inspired by the influx of bands in Ireland at the moment. There seems to be a real sense that something is kicking off. It's diverse, exciting and endlessly inspiring. There's obviously the bigger, internationally recognised acts but bands like Just Mustard, Silverbacks, Thumper and TV People are just a few examples of bands that we feel have crafted their own unique sound, separate to anything else offered on the scene.
Girl Band are obviously the high tide mark on modern Irish Rock n Roll how did you hook up with Daniel Fox and what did you learn from working with him?
Working with Dan, we ended up learning more about ourselves as a band than anything else. He's obviously a master at what he does but I think the environment he creates as a producer forced us to face our sound head on, interrogate our ideas and experiment as much as possible.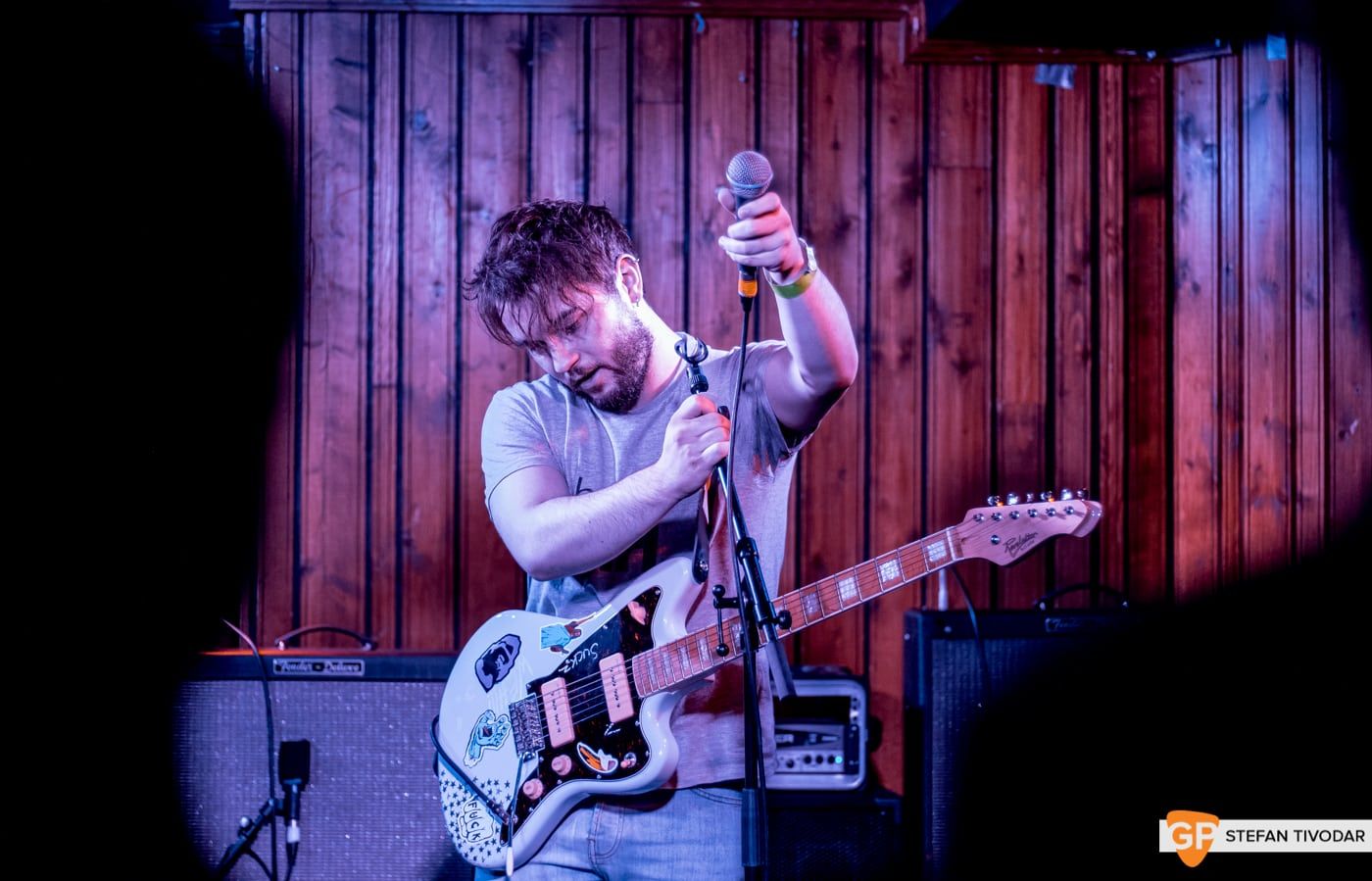 When can we expect to see a solid body of work from Bullet Girl?
We are in the midst of writing our debut album, which we plan on recording between the end of this year and the start of next year. We are hoping to release it by mid next year but we don't want to rush it out either. Until then however, we plan on releasing lots of tasters from it.
What is your dream combo of studio and producer for such a project?
We've always been inspired by Steve Albini's approach and it would be a dream to work with him in his studio in Chicago. But another approach we would consider is working with someone from a more experimental background to breathe fresh life into our four piece set-up.
How frustrating is it for you to be releasing music and not playing shows?
It has definitely been one of the more challenging aspects of releasing music over the last few months. It's hard to really feel like a band when you're essentially playing to each other in a tiny, cramped room. It has forced us to really focus on our writing and our sound instead of constantly playing music with the structure of a gig in mind. We are also conscious that our first gig back will be the first gig together with our new drummer Noel so it's going to a special one - that has kept us going.
Has this fallow period made you more appreciative of people like John Barker who help get your music out to the world?
John's support in particular has become a big reason we still continue to release music. He has been there since day one and when he booked us for the first ever TiLT show last year in the Button Factory really gave us the energy boost we needed to keep going as a band. Similarly, Dan Hegarty (2FM) and Mike McMahon (Dundalk FM) have also pushed our music and really championed us. I think the Irish music scene owes a lot to them, sites like Golden Plec, and many others for their support.