Three years after the release of his last single, Berlin-based Cork songwriter Black Pope returns with the first single from his upcoming debut album, Goth Girl. 
Drawing on influences such as Iggy Pop, The Stooges and David Bowie, Black Pope's music has been described as "Neo rock-and-roll". Goth Girl, in Black Pope's own words, is an ode to Gothic culture. "It was just an expression of my ideal take on dark and strange subcultures" he explained, "I think a lot of the time when these dark goth cultures or emo come around, I think eventually people just find them depressing and fade away. I never felt that way though and I wanted to show people that it can be joyful and fun"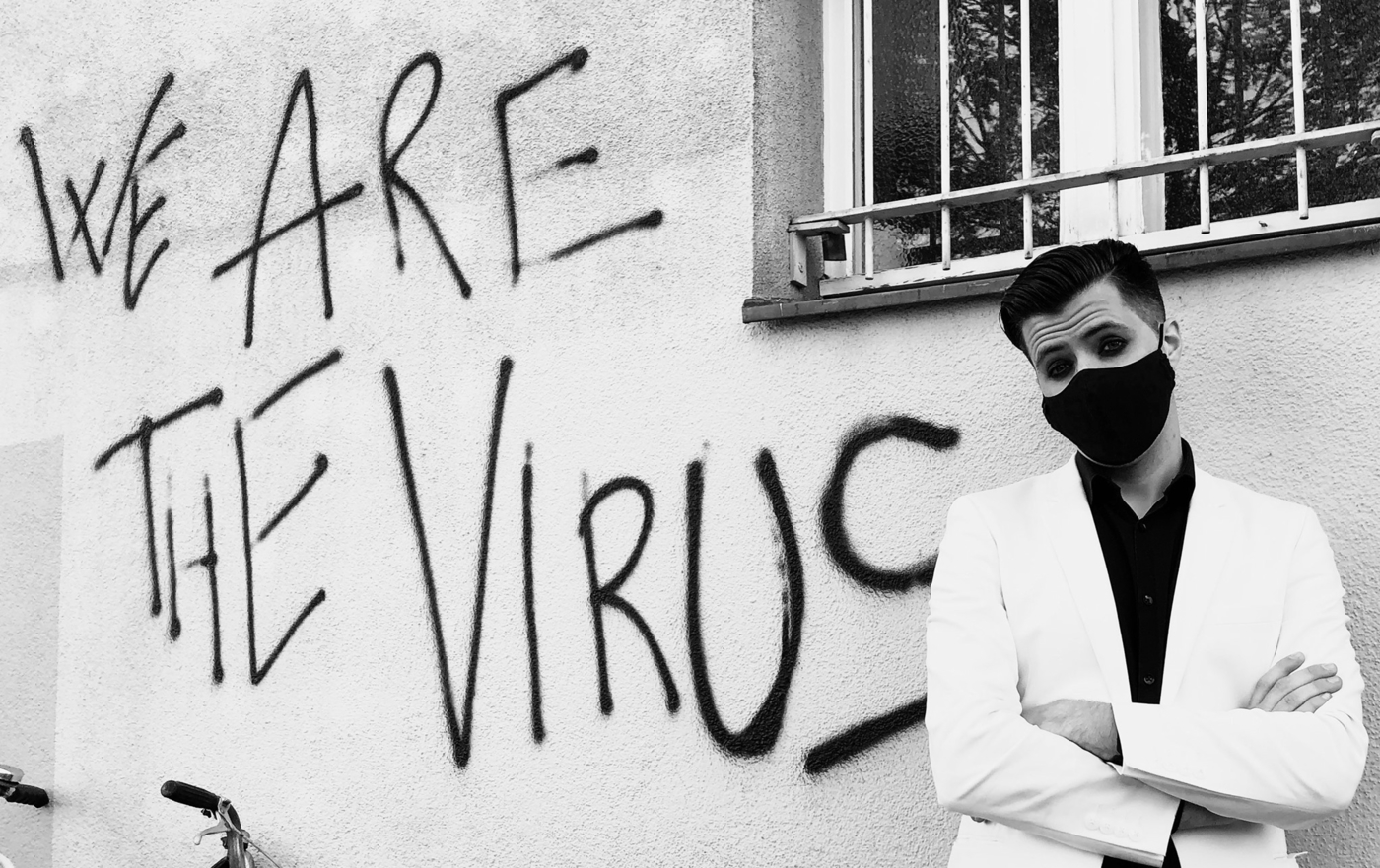 Black Pope took his first steps into music after being introduced to the drums by a friend who played them in his Church. From there, he developed a love for Californian outfit Queens of The Stone Age. "I really loved that dark sound and I really latched onto the drums and guitars and this rock set-up" Black Pope recalled, "I got into a lot of stuff like that, I really loved grunge, yeah a lot of Dark and weird stuff".
On the eve of the release of Goth Girl, Black Pope jumped on a call with Goldenplec to discuss his start as a songwriter, his three-year hiatus and what fans can expect from his upcoming album. 
<<GP>> When did you first begin writing music?
I was in a lot of bands growing up. In our local scene, I played drums in a few bands and as I got older I branched out and started playing guitar on a few things but my main band was a band called '39 Shots'. We were really close friends and we just jammed a lot. We never really picked up that much momentum in terms of gigging but I really loved it. We'd meet up once a week and there was a time in my life where I'd spend the weekends surfing and come back home and go to practice and that's all I really wanted to do with my time. I had a great time playing and jamming as I grew up and I think that definitely influenced what I started doing myself 
<<GP>> You started releasing as Black Pope in 2015 with Atom Bomb, tell me a little about that release?
When I conceived this project first I always conceived it as an album rather than a band or a collective, so I think when I released  those two singles I really wanted to do an album the whole time. I always imagined 'Atom Bomb' as the first track off an album but I felt I had to release singles and EP's to build up to the album. The reason for the break is that I decided not to do that and have spent the few years just really focusing on the album.
But those releases were really just me wanting to make something and release and execute a project to completion. It was very DIY, we recorded Atom Bomb with Brendan Fennessy from O Emperor, a really great drummer and producer, and we really just wanted to do something really high-energy and have fun in the studio.
"One Shot Kill" we did by ourselves, engineered and mixed it ourselves and shot two videos for it which was a lot of work but we wanted to do it all ourselves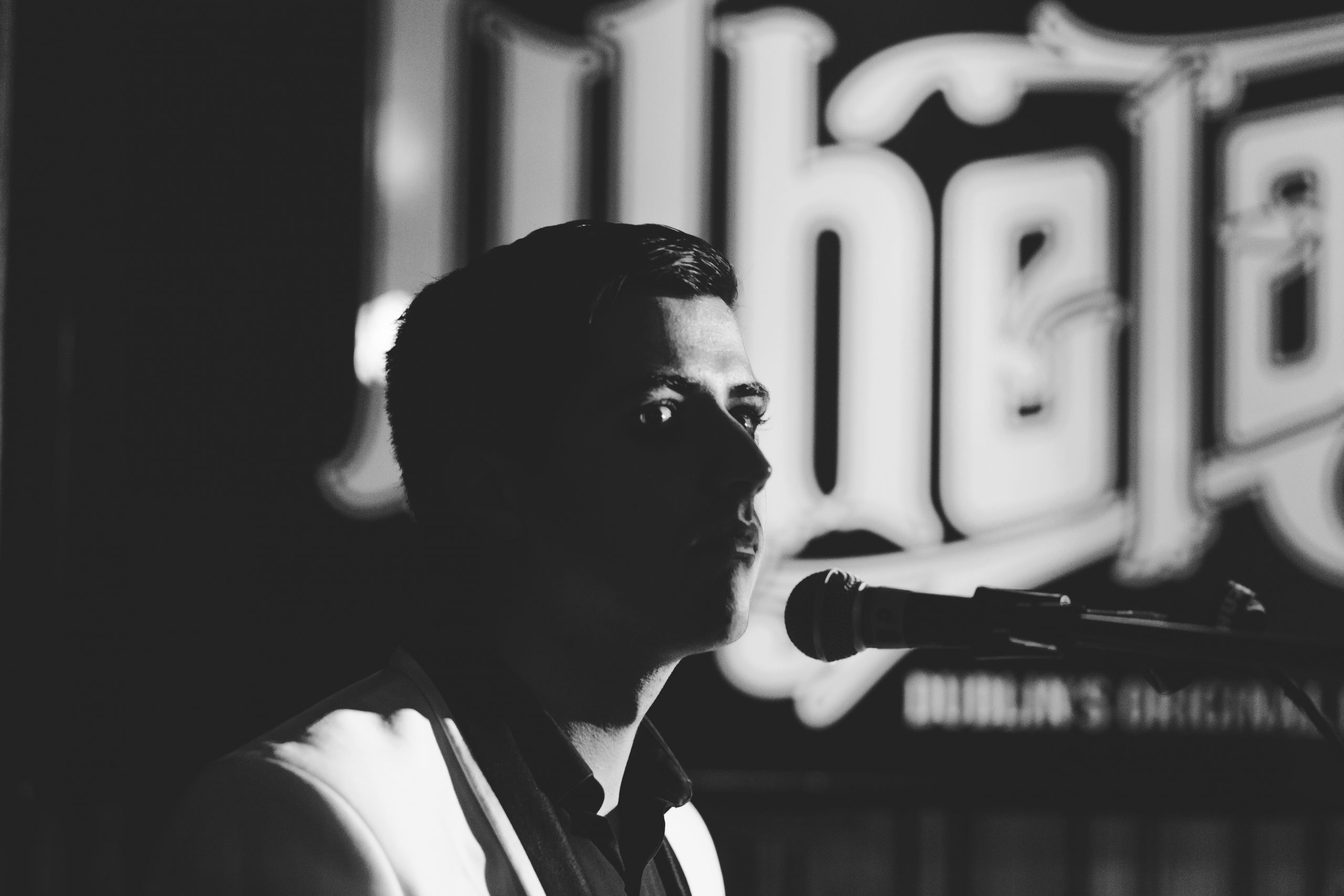 <<GP>> So tell us little about the album, what was the album-writing process?
We recorded the album in Cork, and Cian Riordan is the producer. He works with a lot of amazing bands in LA but I emailed him because he recorded this album 'The Great Pretenders' by Mini Mansions and I really, really loved it.
I reached out to Cian and he got back to me and he was really excited about our stuff, and I asked him about his name Riordan and it turns out he has ties in Cork so we managed to make a deal with Cian where we helped him travel to Ireland and visit his family and he basically worked his studio wizardry with us and it was a great experience.
We were in Monique Studios in Cork and we did seven days in there. It was pretty intensive, but we knew what we needed to do with the songs, we were really well-rehearsed and we just bashed them out in a week. It was a really fun week.
<<GP>> And finally,  when can we expect the album?
Definitely next year.  We're going to really feel it out with the singles for now and we'll see how those go. It's nice to have all the material ready to go so that we can drip-feed it over the next while. We'll shoot some videos, have some fun with it and see where it takes us. 
https://open.spotify.com/track/6DKLyvzjA1KtS1w4Tn3diA?si=NjKC6_0eTHyaxE1b09o6Rw