Hi, Have You Met Bannered Mare?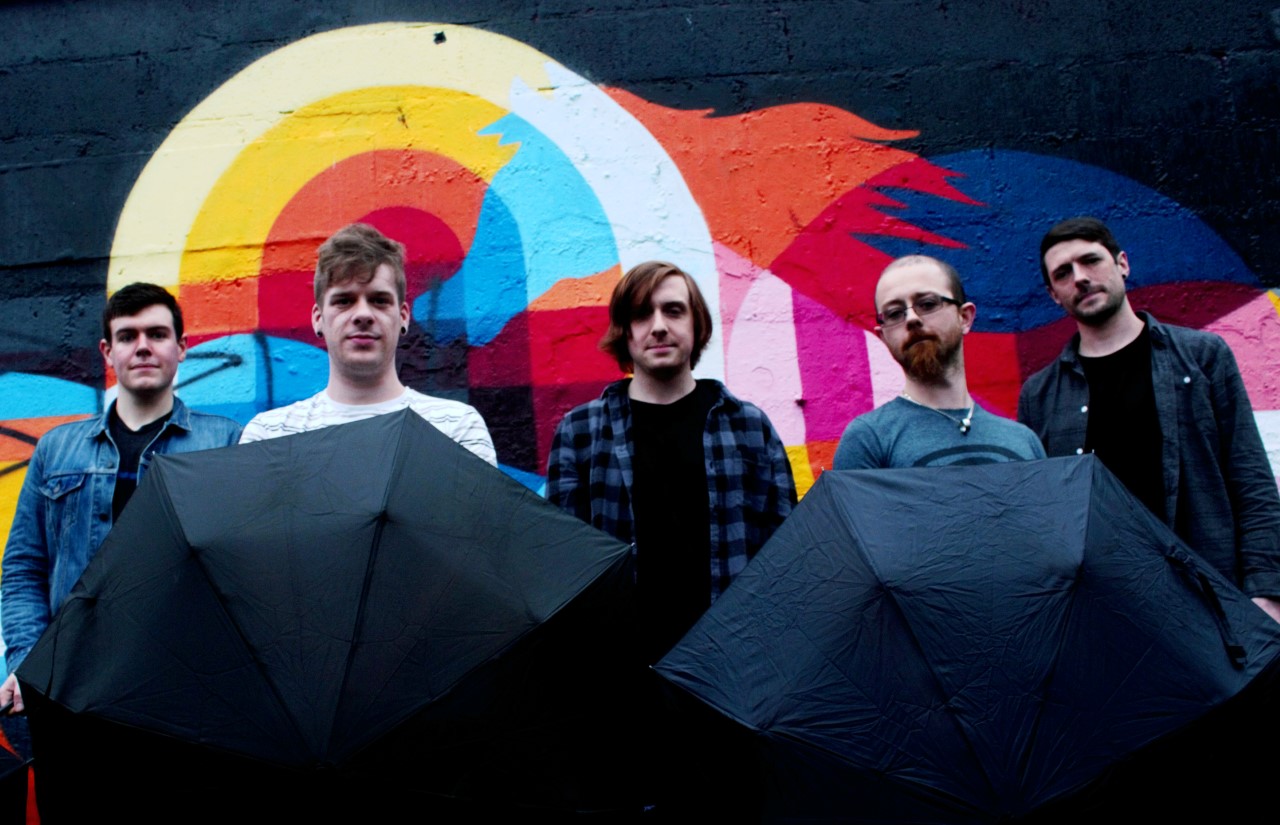 If you find yourself yearning for some satisfying loud, math rock guitar music and come to the conclusion that there is a lack of that on the Irish scene, that particular craving will be soon be sated.
Bannered Mare is the moniker of ex-Race The Flux frontman Joe Padfield.  For those who remember Race The Flux, the Galway based math rockers split a couple of years ago and rather than just packing it in, Padfield decided to go it alone.
The outfit's debut EP, 'Gizzards' was released in 2018 and now 2019 sees him hitting his stride with a new upcoming EP 'Fear of Missing Out'. While Bannered Mare started of as a solo project, Padfield has enlisted some of his friends namely Dylan Murphy, Paul Higgins, Derek Ellard and Kyle Dee to really flesh out the sound and bring it to venues.
The breakup of a band can either act as a catalyst for new beginnings or bring an end to ever wanting to get involved with music again. The disbanding of Race The Flux left Padfield in limbo: "I was kind of lost to be honest. I tried to set up a new group but I couldn't find musicians I really clicked with. So I decided to go it alone for the time being as I was still writing music and it was just piling up which was incredibly frustrating."
Eventually, Padfield decided to take the plunge and just go it alone. It was a decision which he found to be "really refreshing, to not have any restrictions." Given his past with Race The Flux and their complex math rock rhythms and atypical song structures, it left him free to subvert expectations and do whatever he felt like.
"That's why the first EP 'Gizzards' was melancholy and folky as it was a reflection of how I was feeling at that time."
The downside to the whole solo aspect was "not having anyone to share the excitement of writing new music with. I would show friends what I had been working on but it's completely different when there's a whole band contributing and everyone is on a high in the rehearsal space."
The freedom to mix and record as he wanted without having to okay it with someone else was something Padfield really appreciated.
"Creatively speaking I love it, not that I would call myself a control freak or anything but being able to write music that is all my own is nice, if not a little scary."
Ahead of the new EP, the lead single is Blame Game, its sound harking back to Padfield's time in Race The Flux with much heavier math rock like guitars but allied to a more defined song structure. Padfield is honest and open about the source of the lyrics: "It deals mental health issues I have had in the past. It's something that controlled me for many years and this song is kind of a fanfare to having the clouds lift and the fire kindled. I wanted Blame Game to be an anti-love song that regarded the issue like you would an ex girlfriend who you are happy to see gone."
As to whether it's indicative of the rest of the material on the 'Fear of Missing Out' EP, Padfield has this to say.
"It was mainly influenced by my time with Race the Flux, I was hungry to play loud guitar based music again, so that's what I gunned for, but having had written a more bare bones record in Gizzards had helped me to be more aware about the structure and vibe of the songs and not be scared to let the music run the course it wanted to."
Having already been in a band that was gathering momentum before splitting, Padfield remains quite grounded by his ambitions for Bannered Mare.
"I'm gonna keep writing and releasing music. I don't really have any grand ideas of global domination or chart topping, it would be nice obviously but i'm just happy to be playing music."