One of the breakout stars of Irish music in 2020 has undoubtedly been Fia Moon whose singles 'Better Days' and 'XX' have been heard by over 12 million sets of ears in Ireland alone.
She also appeared on the hit single 'Dreams' from the Irish supergroup Irish Women in Harmony and featured in RTE's special television event Songs From An Empty Room.
We caught up with Moon who we tipped for big things in our Plec Picks series back in January to find out how her 2020 is going and to get an exclusive look at her live performance video of her new single 'XX'.
You appeared as a part of supergroup Irish Women in Harmony's hit single Dreams. How did you come to be involved and how gratifying has the experience been?
I got a DM from RuthAnne on Instagram one day explaining how she wanted to get a group of Irish female musicians together to record a cover in aid of a women's charity. It was about a month into lockdown and I said yes without having to think! Everything that it stood for - women supporting women and getting to collaborate with so many artists that I already admired was a dream in itself.
Dreams has raised lots of money for SAFE. How important is that organisations work to you in the current climate?
Incredibly important. We wanted to support SAFE Ireland (a charity that helps protect women and children in domestic abuse households) because they've seen a 25% increase in calls since the start of the pandemic. It's such a difficult time for anyone and being stuck in a home where you don't feel safe is terrifying.
Your first single of 2020 'Better Days' was embraced by Irish radio and peaked at no.13 on the Irish Homegrown Charts. Why do you think that song resonated so well with people?  
The support has been so amazing for 'better days' and it's still surreal hearing it on the radio. I actually wrote it last Summer at a time in my life where things were really uncertain and uprooted. It's funny because I had always planned to have 'better days' as the first of 6 releases this year and I guess what was then a very personal feeling now seems much more universal with everything going on in the world. No one really knows what the future holds which is pretty scary but I think the most important element of the song was having it feel like it was uplifting and positive in the production.
You were also involved in the other major charity event of the year Songs From An Empty Room which raised over €400,000 for music industry personnel adversely effected by the pandemic. What would you like to see happen to alleviate some of the industry's problems?
I would really like the government to step in and provide a much needed budget for the music industry. Right now, it's all grouped as part of the Arts budget whereas I think music should be separate in itself. There are so many people who are out of work with no other options for work in the industry. If music venues, sound and light technicians, tour managers, etc don't get the support they need really soon they won't be able to survive. I miss gigs so much and the thought of some venues closing down or festivals unable to return is heartbreaking.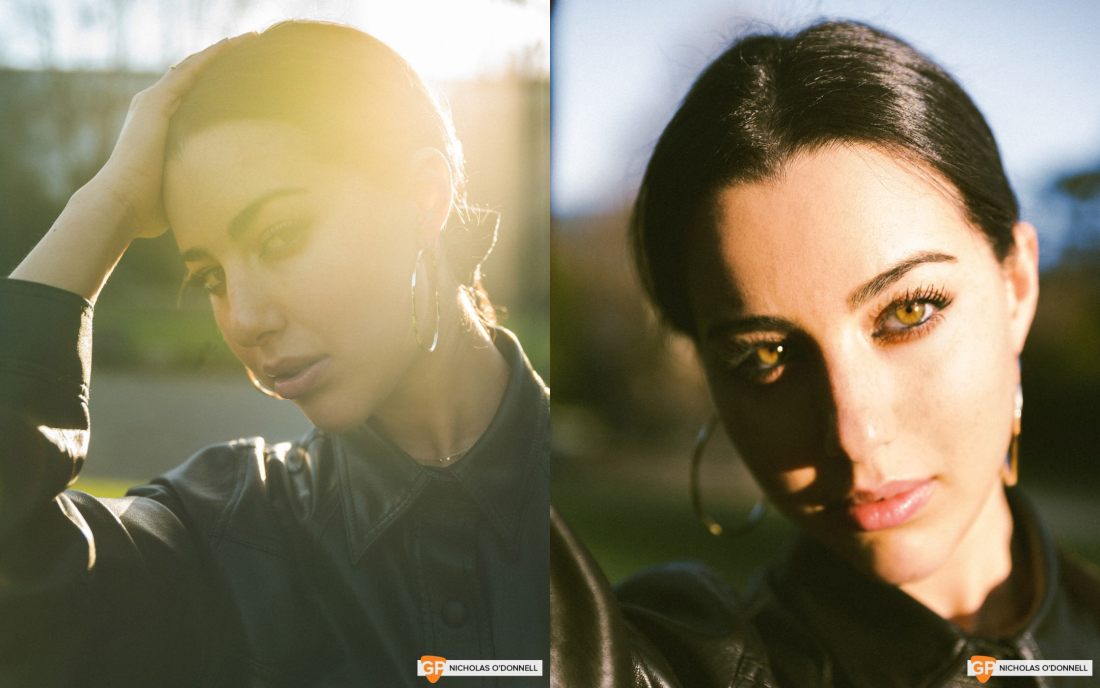 Do you think the success of Songs From An Empty Room indicates that there should be more music programmes on Irish TV? 
Yes, why not! Especially now when there's not much else to do at the weekends. I would definitely be tuning in.
New single XX is building on the momentum created by Better Days. Can you tell us the story behind the song?
I wrote the song early 2019 when I had just gone through a breakup. I actually really didn't want to talk about the whole experience but I found myself in one of my first ever songwriting sessions playing a voicenote that I had recorded on my phone a couple of nights before. It was the lyric and melody idea which is now the chorus and we kind of worked back from there. I've only really had two proper serious relationships so it was kind of a play on that by calling it XX.
XX is the second single from your debut mixtape. What else can we expect from that project?
I didn't really plan it but when I went back through all of the demos I wrote last year, these 6 tracks all really stood out. I actually wrote what will be the last track on the 6-track mixtape first and then the rest of the songs came after - but it was never planned. They all tell the story of heartbreak and healing and finding yourself again - some pretty emo stuff tbh haha!
You've just been added to the Ireland Music Week 2020 line-up. How excited are you to appear and who are you looking forwards to checking out?
Sooo excited! There are so many people I can't wait to see but I'll definitely be tuning in to watch are Luz and Denise Chaila.
On paper, 2020 has been very good year for Fia Moon career wise with 3 hit singles and a huge TV appearance under your belt, however is a classic case of an overnight success years in the making?
Haha yes. I'm still very much growing and still learning to be a better musician and I'm definitely not even close to being an overnight success! Thank you though! I started singing when I was so little and used to gig in different pubs and restaurants as soon as I left school. I didn't realise at the time but it was actually so important getting that experience gigging - everything from putting a band together, learning 30 odd arrangements of songs to play in one night and most of the time people weren't really paying that much attention! Funnily enough I never really minded, I just remember feeling so privileged to even be in a position where I was allowed to sing in front of people. Looking back I'm so grateful for that experience and I think it's really shaped me as an artist and performer.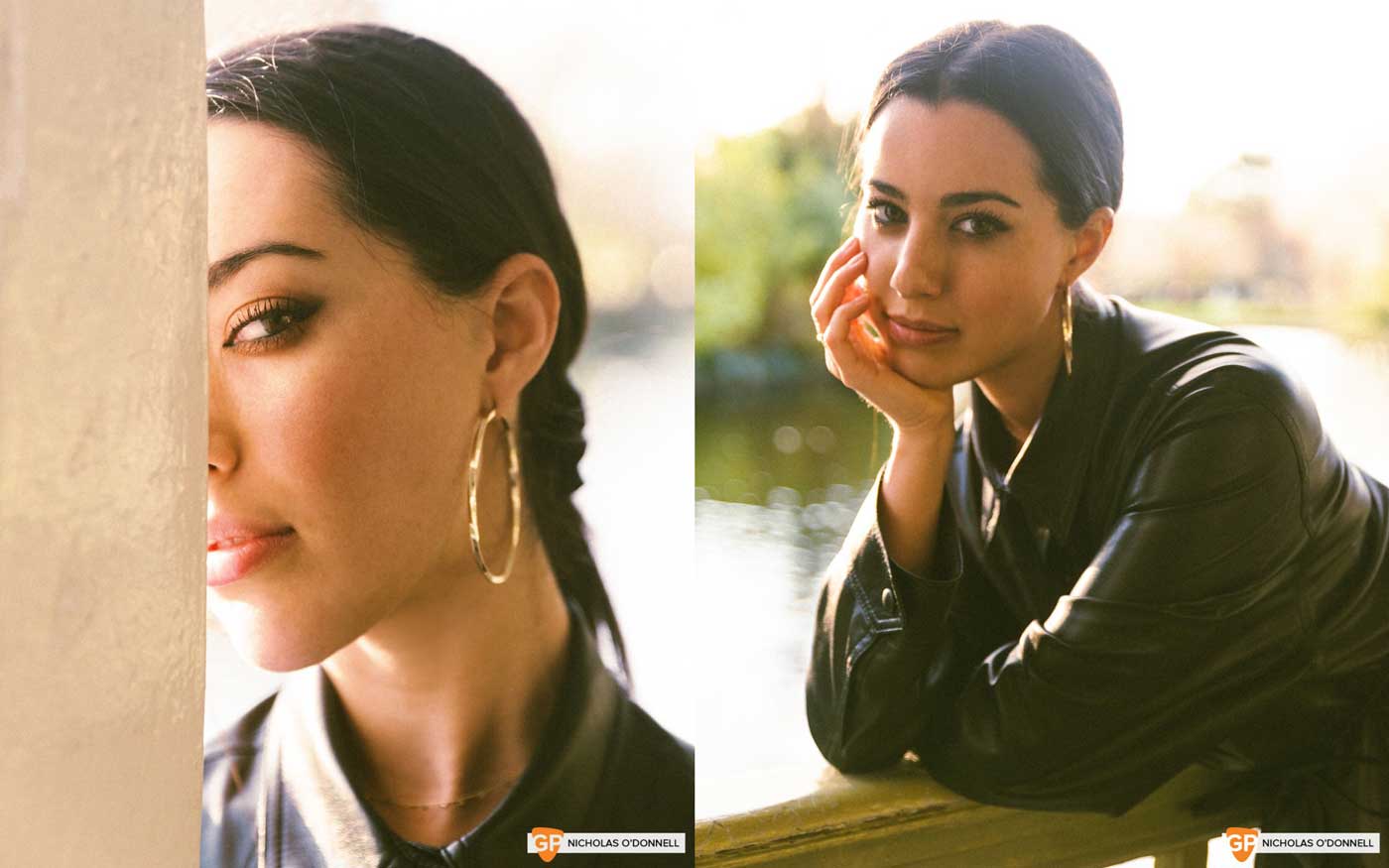 What advice would you give to people thinking of pursuing a career as a singer?
Have fun! Never be afraid to ask for help and try collaborate with as many people as you can. The music scene in Ireland is really flourishing so it's a very exciting time.
On the other hand, 2020 has been stressful for everyone. How have you coped with balancing your career progress with the stresses of the pandemic? 
It definitely has! I have good and bad days like most people I think. Some days I feel so positive and other days I can get really down thinking about the future of the industry and the unknown. Personally, it's really forced me to try to pause and take each day as it comes. It kind of feels like anything can happen right now - good or bad and naturally, being a worrier, it's forced me to live in the moment more. I also spent the first 3 months of lockdown at my house in Mayo which is on the beach. I was in London before but just felt like I needed to come home and I know I'm really lucky to have somewhere I could go that was by the sea and in the fresh air.