Every year the GoldenPlec community of writers and photographers (50+) come together to vote on their ones to watch for the upcoming year. After pulling the votes together, we select our 'Plec Picks' for 2017. We have classical artists alongside rap, jazz, funk, grunge and anything in between. Our list strives to encompass a broad spectrum of music in order to highlight the thriving music scene that exists in Ireland.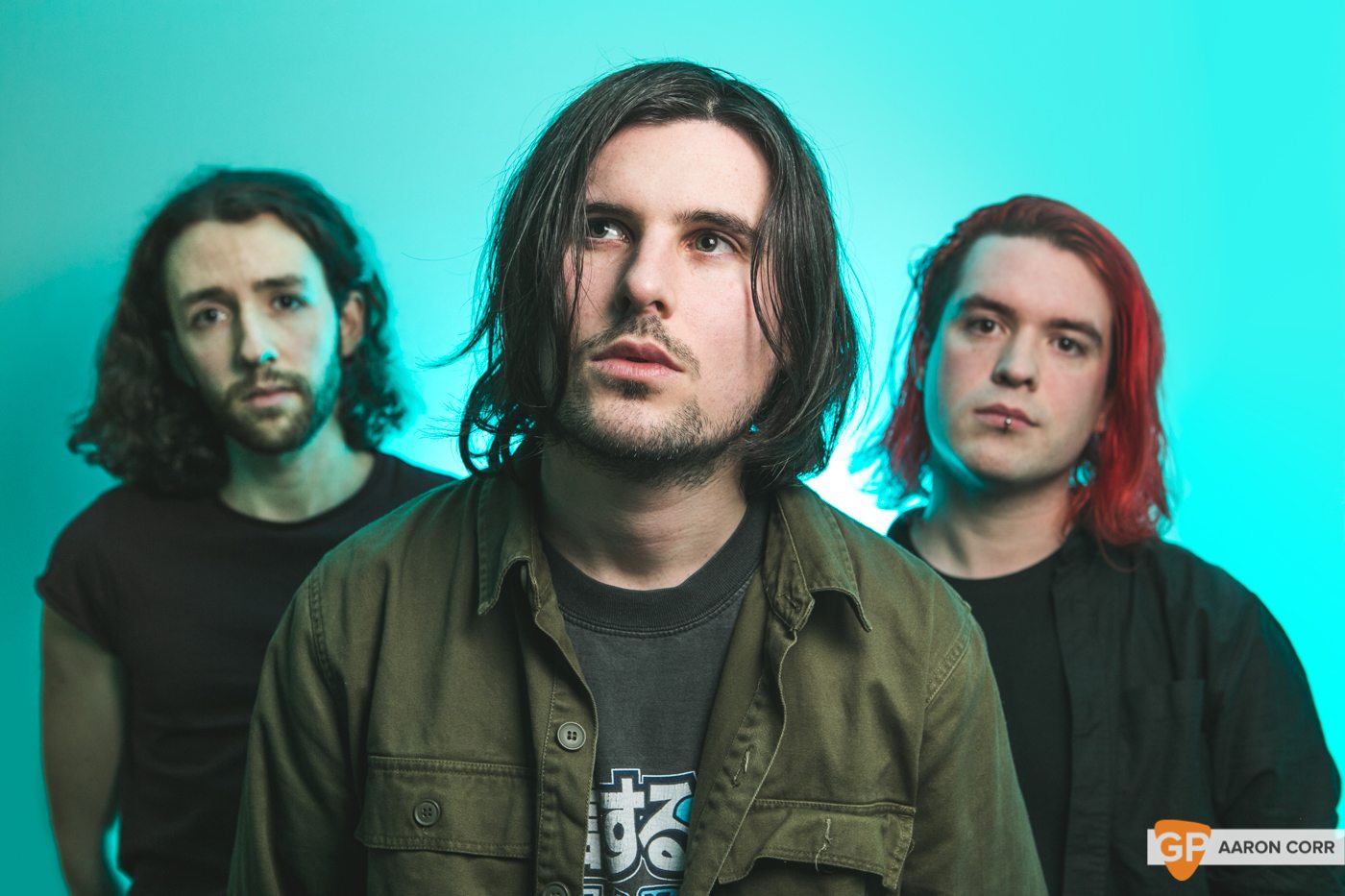 Just before Christmas of 2016, Today FM DJ Fergal D'Arcy revealed a new tattoo of Irish rock group Fangclub's logo live on air.
The three young guests who'd just showed up for an interview weren't expecting this. Fangclub hadn't even had their names on their own t-shirts that long, now here's a national radio DJ getting their logo inked on this body.
But, this is quite fitting because Fangclub are a rock band doing all the things we've been told rock bands don't do anymore. They've signed to a major label, basically on word of mouth. They've wrote and recorded raw, unbridled music their way, and watched those tracks become hit singles. And they're well on their way to becoming household names on the back of radio play, something that's definitely not supposed to happen in the post-Spotify 2010s.
Steven King (guitar and vocals) and Kevin Keane (bass) were mates from school, playing in various bands together in their home town of Rush, North County Dublin. After going through a couple of drummers, the pair met Dara Coleman at a houseparty, completing the current three-piece lineup.
Fangclub cut their teeth acting out what King describes as "Reading and Leeds type stuff," in their local bar "in front of 20 people."
"There was always one old man saying, 'you'll never get anywhere.'" says Coleman.
It didn't take the lads long to prove that old man sitting in the corner of that bar in Rush wrong. The first song the trio wrote together – Bullet Head – is a huge-sounding two-minute detonation that has earned itself a tonne of radio airtime. It's been played everywhere form Spin 103.8 to BBC Radio 1, and quite a few places in between.
The secret to its success, explains Coleman, is that "DJs only love it 'cause it's two minutes long, and they can fit it in before the ad break."
He may just be being humble. The track is an unhinged and fearsome blast of alt-rock energy that also manages to channel an addictive pop-music hook. It's no surprise then that Fangclub turn out to be huge Pixies fans.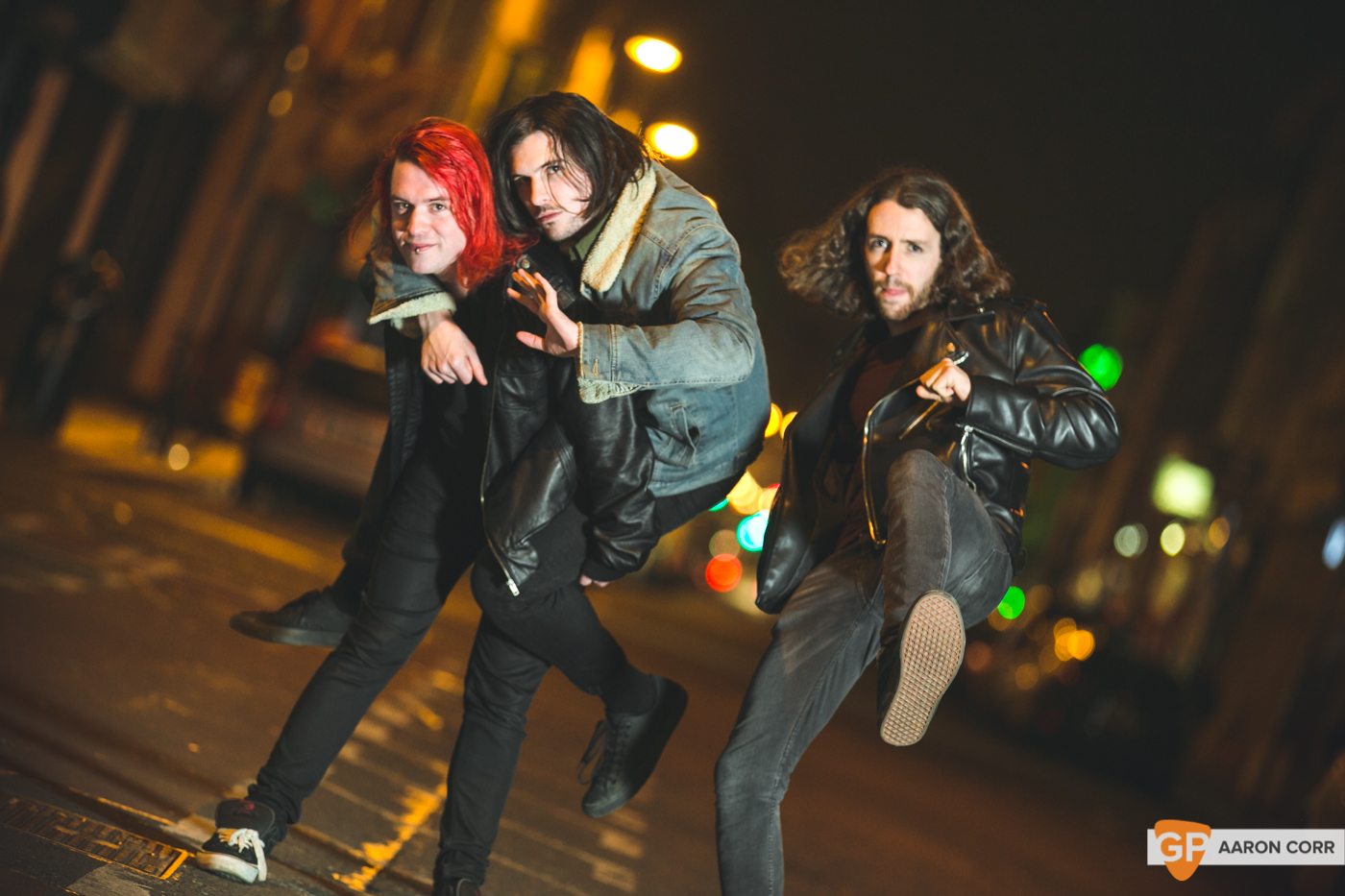 A major part of the tune's rawness may also have to do with its recording process. Before a big label came calling, Fangclub decamped to the coastal village of Ballyheigue in Kerry for a DIY recording session, ultimately setting down over 25 tracks.
Around this time they also appeared on the Radio Nova show Locals Only – something which first brought them to the attention of a member of the Universal Music Ireland team. He wrote the name down for future reference. After having the band recommended to him several more times, he decided it was time to call a meeting.
"They send us an email," says King. "We thought it was spam. And then all of a sudden we were in the office, discussing if we wanted to join the Universal family."
"We went in thinking we'd have to sell ourselves," says Coleman. Instead, they found a label excited to sign Fangclub up right away. It may have helped that the band came in with a whole album (plus a bit more) in their pockets.
"In a way, it's like it happened so fast," says Coleman. "But I've been playing music since I was 13, so not really."
Since signing on the dotted line in March of 2015, Fangclub have put out two EPs – 'Bullet Head' and 'Coma Happy' – both of which are composed (almost entirely) of tracks from that original DIY recording sessions in Kerry. As it turns out, the label liked them just as they are. They didn't see the need to book Fangclub into a big studio to re-record anything.
It's no surprise then, that Fangclub get pretty excited when you ask them about their recording process. "I like to use the studio and everything in it as much as possible," says King. If the likes of Weezer and the Foo Fighters (Keane and Coleman's favourites) are influences it's easy to spot in Fangclub's sound, King's favourite artist – Elliot Smith – may seem a bit incongruous with the music he makes. But, as King explains, Fangclub's recorded songs owe a lot to how Smith "would layer things so much." So, for Fangclub, "some vocals would be (almost) whispered and I'll layer it so it'll sound sonically really weird."
The Pixies influence is more audibly obvious on songs such as Coma Happy, with its downbeat yet grimly comic end-of the world vibe. For King, the titular closing track, is the one "that sums up the EP… Dreamcatcher, Follow, Coma Happy were all very much about living a daydream, sleepwalking though your entire life."
Across just four tracks, there's a real journey from the mood of Dreamcatcher to that of Coma Happy. As King explains, "Dreamcatcher is a bit of a hopeful song, but Coma Happy is pretty much the opposite to that, the entire thing is making fun of how..."
"How we're all fucked," says Coleman.
Dreamcatcher is one of the few tracks that didn't come from that Kerry recording sessions, but you'd be hard pressed to spot any major difference in sound.
"The way we've been doing it just seems natural," explains Coleman.  "Steven comes with the basis of an idea, or a fully-fledged song, and then brings it into the jam room and we'll play it on repeat for eight hours; that's what it is. Or play it for thirty minutes and that's what it is."
Recording their songs all by themselves has led Fangclub to being "almost too protective of it," adds King. "We wanna do it all."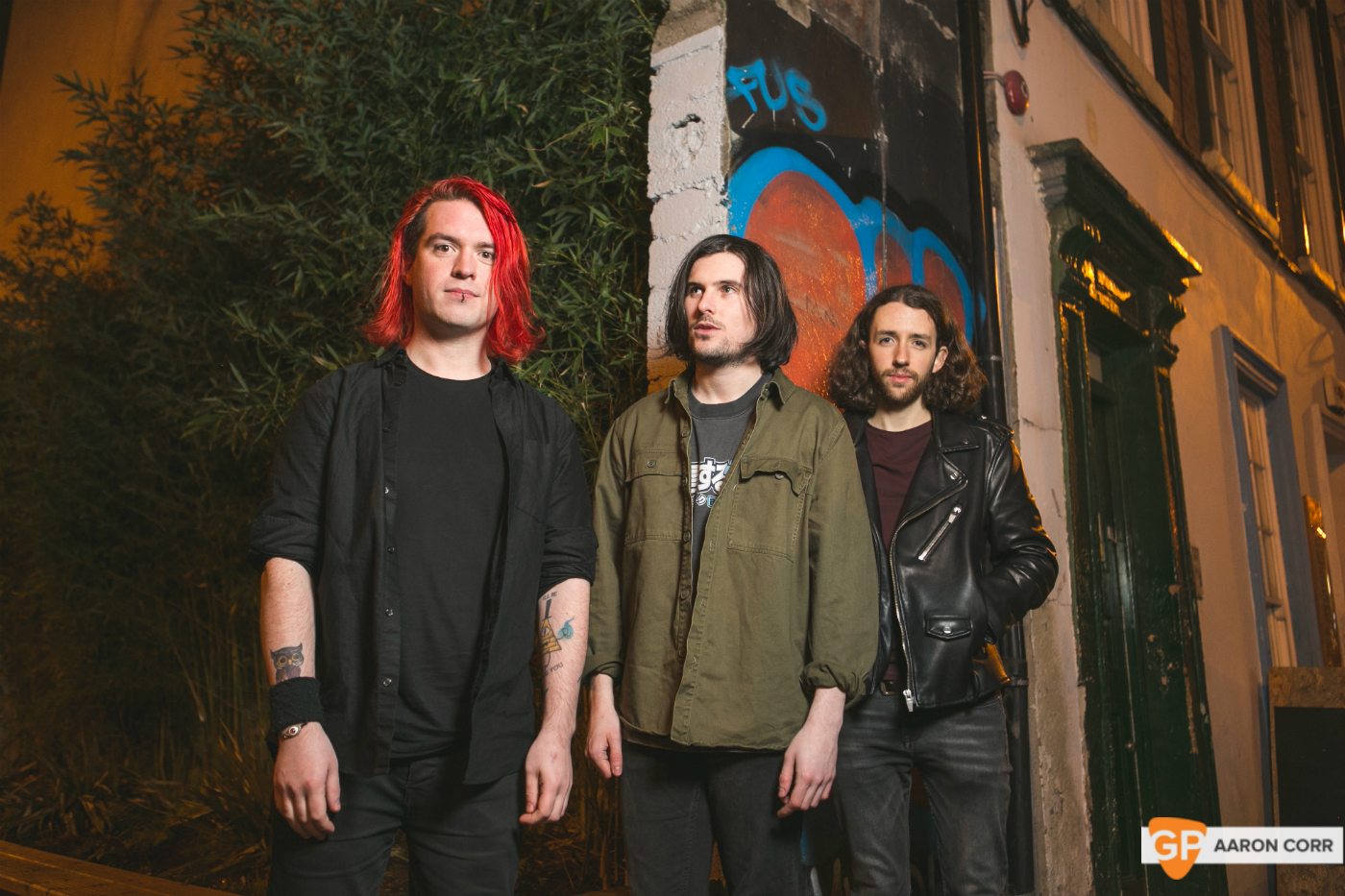 "It may not be right," says Coleman. "But it's what we want."
In a way, explains Keane, "We're just doing what we've always done, it's just on a much bigger platform."
And, rightly or wrongly, there is no doubting that the Fangclub method is working. That bigger platform now includes touring the UK in support of Scottish alternative rockers Twin Atlantic, which Fangclub did in 2016. Their next gig is a headline slot in the main room of Whelan's this Saturday (4 February).
Stripped of their studio tools to layer their sound, there's a new energy to Fangclub in a live setting. There's less complexity perhaps, and in its place there's more energy, more power, more straight-forward rocking out.
The sound, as King explains "is a lot heaver, punk kinda..."
"It's more animated," says Keane. "More raw. But it's still the same songs" crammed with great pop hooks. "They speak for themselves."
After that the band have their sights set on getting their debut album out. It'll include the singles they've put out already, plus some new material. Fangclub fans should recognise most of what's on their though, as the majority is stuff "We've been playing for years," says Coleman. "People will vaguely remember that."
One new track – Best Fake Friends – is one that's been road-tested in the UK. When Touring with Twin Atlantic, "We played this new song," says King, "just to keep it exciting for ourselves. And the crowd went nuts." After that, it had to go on the LP. Fangclub are looking at a release around August, but as of now, they aren't in any real hurry.
Neither are they in any rush to gloat on their success. Ask them how they've gotten this far, and they probably start praising the DJs who've gave them a spin: Dan Hegarty, Annie Mac, most everybody at the sorely missed TXFM, and of course confirmed number one member of the Fangclub fanclub Today FM's Fergal D'Arcy.
"From the start he's pushed and pushed and pushed," says King.
"He's on a proper Top 40 pop show in the middle of the day," says Coleman, "but every so often he'll just throw in Bullet Head for the two minutes."
"It's over before you even realise it..." says King.
"Before the manager can come into the studio and say "Turn it off," says Coleman.
Fangclub play Whelan's on 4 February 2017.