Four albums, a Mercury Prize nom and an untouchable status among industry 'experts' - what gives then, for Everything Everything?
By that logic, the four piece should be one of the biggest bands in Britain, and perhaps beyond. Instead, they're supporting peer group Foals on tour for the umpteenth time.
"We're conscious of it, but we're not particularly resentful of it," bassist Jeremy Pritchard says. "Everything we've got has been completely on our terms."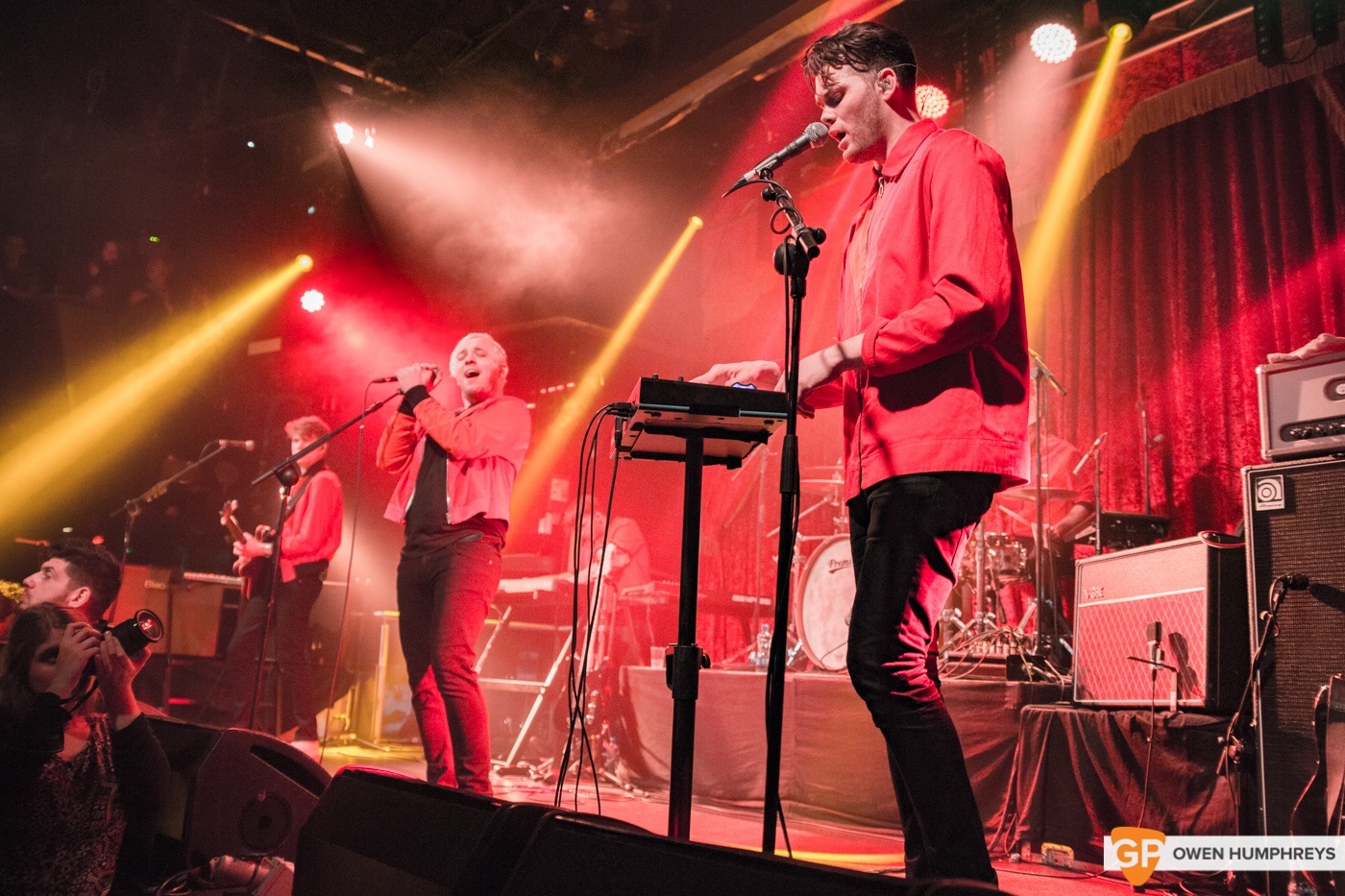 Everything Everything released their first album, 'Man Alive', in 2010. At home, The Guardian said they displayed mastery in terms of "grooves and feeling". Pitchfork hated it, calling it "incompatible and unappetizing". Take your pick. As a whole though, the band are revered for their megamix of R&B-soaked indie rock.
Pritchard's confident in what the band has achieved - and perhaps more importantly, how they achieved it.
"We're as ambitious as anybody else. We'd love to be a bigger band but we're not going to compromise anything about what we do to achieve that.
"I do get it. I know exactly why we're not a bigger band. It's because we're not willing to make the compromises associated with it."
Said intent has always been obvious - if you haven't seen the band's rigouts for their last album, 'Get To Heaven', it's worth a Google. How else are you expected to perform an album that's thematically centred on impending doom than dressed as self-described warlords in orange smocks?
With new album, 'A Fever Dream', this aesthetic is certainly more restrained, with the band donning midnight-blue Harrington-style jackets, orange T-shirts and dark-grey chinos. It was a conscious decision to bring back the uniformity after a period of chaos.
"Every time we make a new record, we want to dress differently," Pritchard explains. "We've gone back to total uniformity which is something we haven't done since 'Man Alive', to just everybody looking the exact same."
Is it a nervous time for them? This being album number four, it's not exactly unfamiliar territory.
"It's always quite a hectic time, as you'd imagine. You have to remind yourself that it's a position of great privilege [...] I'm determined to enjoy it."
While Pritchard relishes the thrill of the tease when it comes to playing shows prior to a release, he's looking forward to people knowing the words to the new record at later shows.
'A Fever Dream' maintains the hallmarks associated with the band - huge choruses and ferocious pacing, as seen on lead single Can't Do. But in turn, it seems like their most ambitious feat yet. The title track is a billowing journey of synth spanning just under six minutes.
"'Get To Heaven' was really brash," he says. "We wanted it to be really hard and fast, and it was a sound that worked so well live once the record was out."
For 'A Fever Dream', however, this approach was swiftly retired.
"This time, we didn't really apply any of these high ideals to it. Every time we make a record we hone in on what we like about ourselves and how we've developed up to that point, and then other areas we haven't developed yet.
"With songs like A Fever Dream [...] That's quite new ground for us. This time around, we felt like we had licence to have a degree of humanity and tenderness in what we do.
"We wanted it to be a little bit soft around the edges, having made such a brass record previously."
White Whale closes the album, with Pritchard calling it the "chink of light" of the record; a note of positivity to end proceedings.
His favourite track on the record? Ivory Tower: a big-beat endevour with a conclusive baroque riff.
"I remember hearing it and being like, 'yep, this is a keeper'. I think it kind of spans two of our favourite places to go, which is that rhymthically dextrous, almost R&B mode and this big heavy prog-rock riff thing. 
"It's one of the most indulgent moments on the record, musically and lyrically."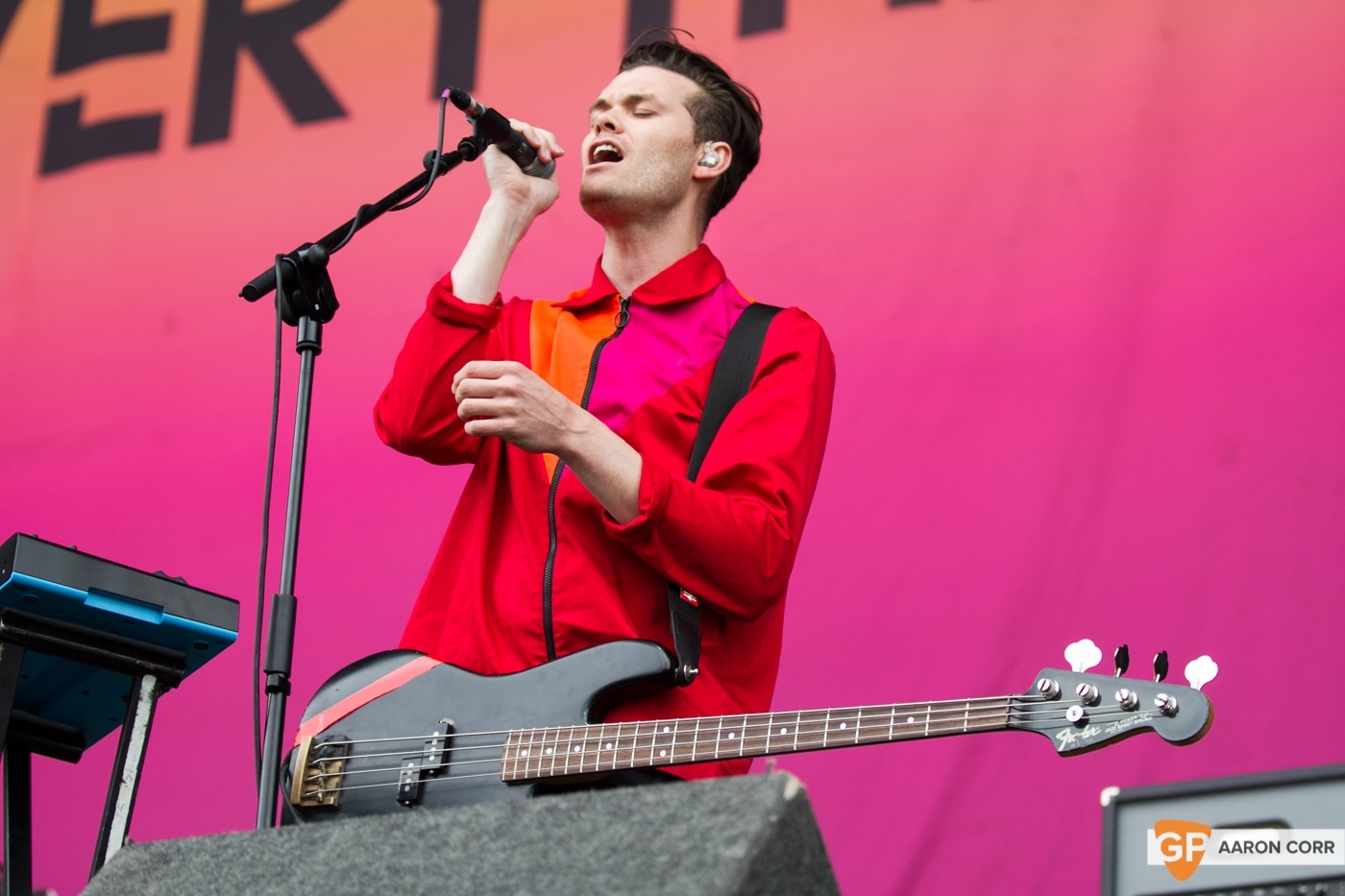 It's gone down a treat live, and it's expected to feature in their setlist for Electric Picnic.
"We haven't played their since like 2011," he said. "It was the night before we went to the Mercury Prize. I remember feeling really nervous.
"It's such a nice festival though. We've always wanted to come back. I remember walking around it thinking it was really magical."
Not surprisingly, some of their most memorable gigs have been in Ireland - "some of the best shows we've ever played have been in Dublin" - and they plan to announce an indoor gig later this year.
"Logistically, it makes sense to start gigs in Dublin, but I think it also gives you such a shot in the arse for the rest of the tour."
In terms of influences and what they're enjoying listening to themselves, Pritchard lists Alt-J as a band who've stood up to the mark this year. When the conversation turns to the Mercury Prize nominees, he won't be drawn on who thinks actually deserved a spot.
"There's some big names on there that I like. Some that I like a lot less ..." he says, trailing off.
"I don't have a problem saying I'm not particularly keen on Ed Sheeran. I think the Mercury Prize is always looking to do the unexpected, and that is the unexpected to be fair. I didn't expect Ed Sheeran."
On the topic of dreams, it seemed important to ask had anything been keeping the lads up at night lately.
"Our drummer, Michael, the first big arena support tour we did [...] Mike was really nervous about it.
"He dreamt that we all had to jump on the stage, a 50ft drop, and we were all badly injured on stage [...] And then Mike goes to sit behind his kit, and it's just sheet music in front of him. So he has to sight-read this snare drum exam piece instead of playing the set.
"And that was his fever dream. We've got used to it now," he laughs.