Article sponsored by Lost Lane.
Lost Lane is Dublin's newest music venue, taking up residence on the site of defunct VIP nightclub Lillie's Bordello. It opened last weekend with a celebrated line-up of Irish music heavyweights such as Paul Noonan (BellX1), Conor O'Brien (Villagers), Niamh Farrell (HamsandwicH), and Choice Music Prize Song of the Year 2018 nominee Kormac who were all brought together by music booker Una Molloy.
The experienced Irish music veteran and founder of creative production company Turning Pirate was hired to oversee Lost Lane's event management. With years of experience working with some of Ireland's biggest acts at home and abroad, Molloy was a natural fit for the role and her vision for the venue's future will see Lost Lane stand out as one of the most exciting spaces in Dublin for live music, something that's especially meaningful at a time when nightclubs are being torn down to make way for hotels.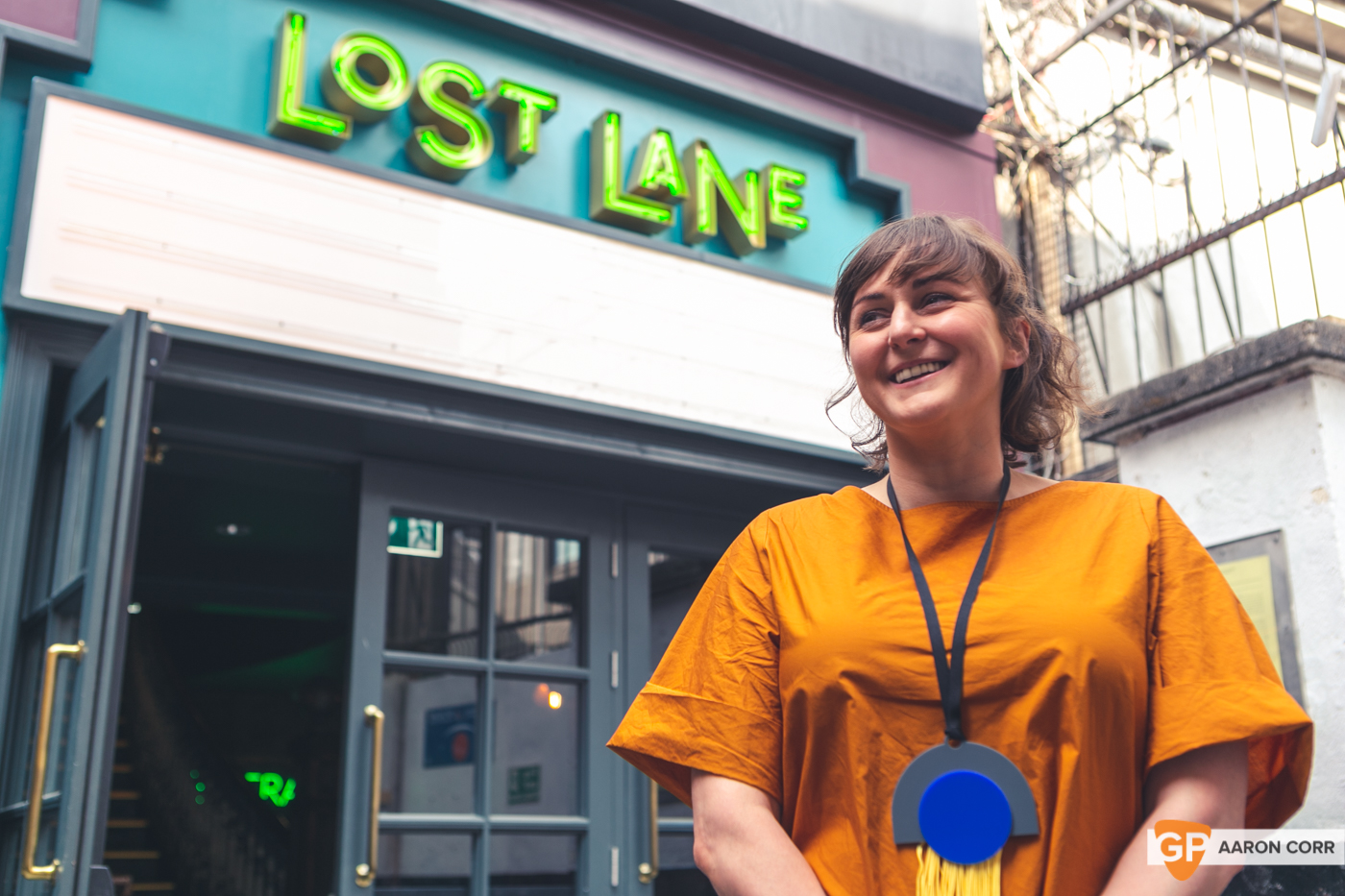 Never one to shy away from adventure and interesting opportunities, a trait which has insured Molloy's approach to events has always remained fresh, her musical adventures began with a series of chance encounters - often in her beloved Whelan's, where she worked.
"I was working behind the bar in Whelan's to put myself through college and I took a year sabbatical to be Ents Officer (in college) and I never went back to finish my course" says Molloy, explaining how she found her way into working in music. "I stayed booking shows and in 2006 I set up my own agency, Turning Pirate and we started producing collaborative shows and booking tours for people."
Thirteen years later, Turning Pirate is best-known publicly for its beloved New Year's Eve Mix Tape event which takes place in Vicar St. featuring a revolving door of Ireland's finest musicians and singers such as Jape, Jess Kav (Barq) and Gavin Glass, but to music insiders, Molloy has built-up a solid reputation as a Tour Manager with an impressive roster of clients including James Vincent McMorrow, Bell X1, and Natalie Merchant. Meaning she has experience running shows in "everything from a 200-seater in the middle of Germany to the Royal Albert Hall."
As well as tour managing household names Molloy is also Lisa Hannigan's agent. The pair met at a party "When we were 18 years old" says Molloy, sheepishly. Young Molloy obviously made more of an impression on young Hannigan than the other way around because when a phone call arrived several weeks later her response was less than enthusiastic. "She said this is Lisa and I said Lisa who?"  laughs Molloy.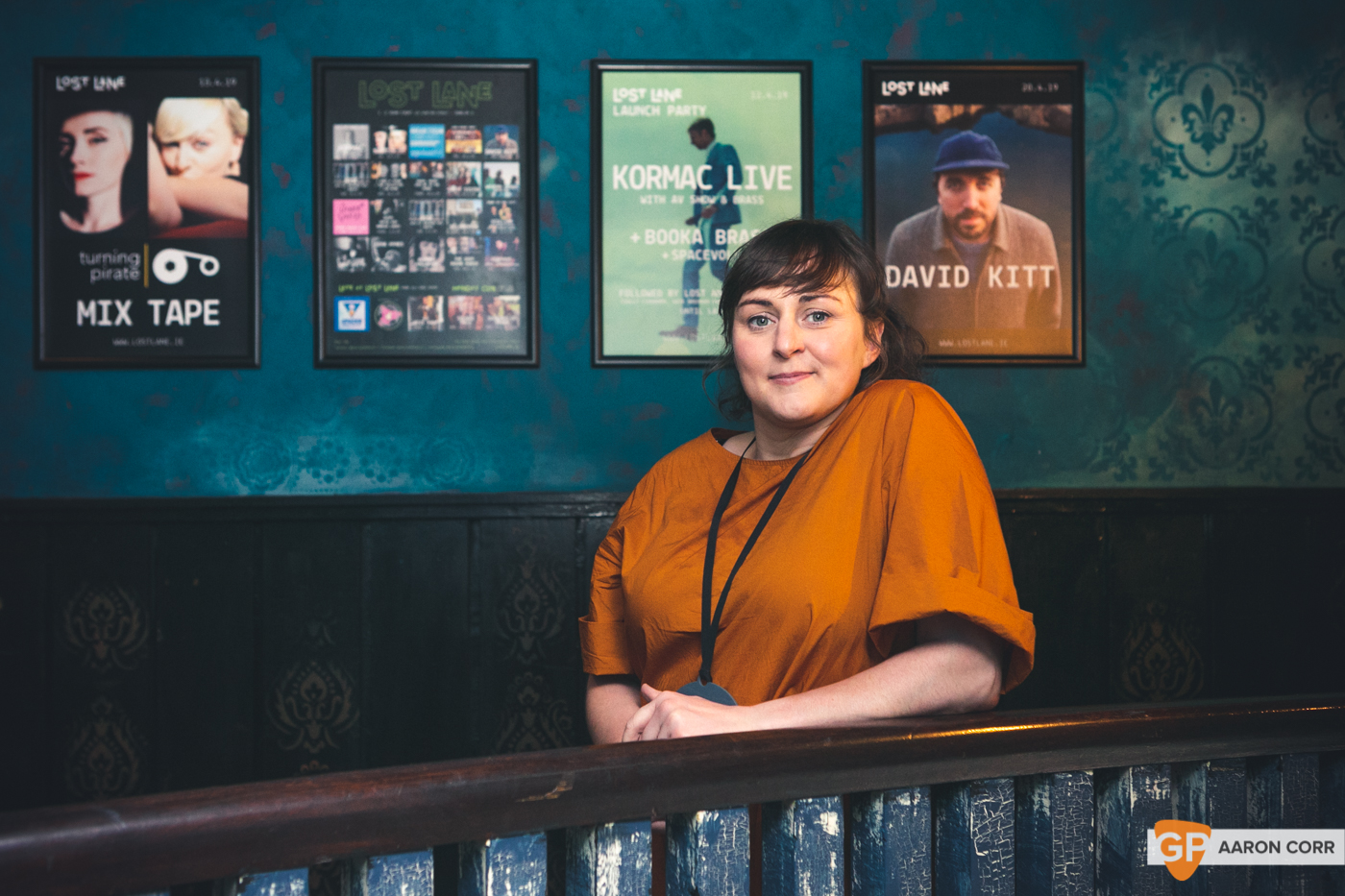 Following an invitation to help Hannigan paint the shutter of Whelan's as PR for the upcoming release of Damian Rice's album 'O' the pair bonded in the freezing cold of Wexford St. "I was kind of intrigued, so I went along" says Molloy. "It was pretty cold, so I made a deal that for every two sides we finished we'd have a cup of tea and a shot of tequila. It took us about two days. and we've been best friends ever since."
When Hannigan went solo, she asked Molloy to book her first headline tour. "I booked her first shows while she was getting used to being in the middle of the stage instead of the side of the stage as a backing vocalist. We booked a 28-date tour of Ireland and did loads of shows so she got used to that. Gradually I just became her tour manager."
Una Molloy brings a wealth of experience from the road and other aspects of the music industry to Lost Lane and believes that the positive and negative aspects of both will help her to insure that Lost Lane is more than just another venue.
"I think one of the things with Lost Lane is that it has a really high production value for such a small space. I tried to eek out all the little things that annoy you when you're on the road" says Molloy.
Lost Lane has been developed on the site of former Celtic Tiger celebrity haunt Lillie's Bordello, owned by The Porterhouse Group who run a successful chain of pubs and a brewery. However, they were keen to leave the buildings considerable reputation in the past and create something far more inclusive for the space.
"At one of the first meetings we had we barred the language of the VIP. Everybody, punter or band will be treated the same." states Molloy, adamantly noting that "the ethos that emerged was to try and create and nurture a sense of community and collaboration."
"I hope Lost Lane will become one of the main places that people want to hang out for both the punter and the musician" says Molloy, elaborating on her vision for the venue. "From a punter point of view, we want to deliver really high-end production, it won't be too warm, it won't be too packed, you won't get a pint in a crappy plastic glass and the sound will be great." Lost Lane has invested heavily in custom built speakers and sound furniture from Toby Hatchett.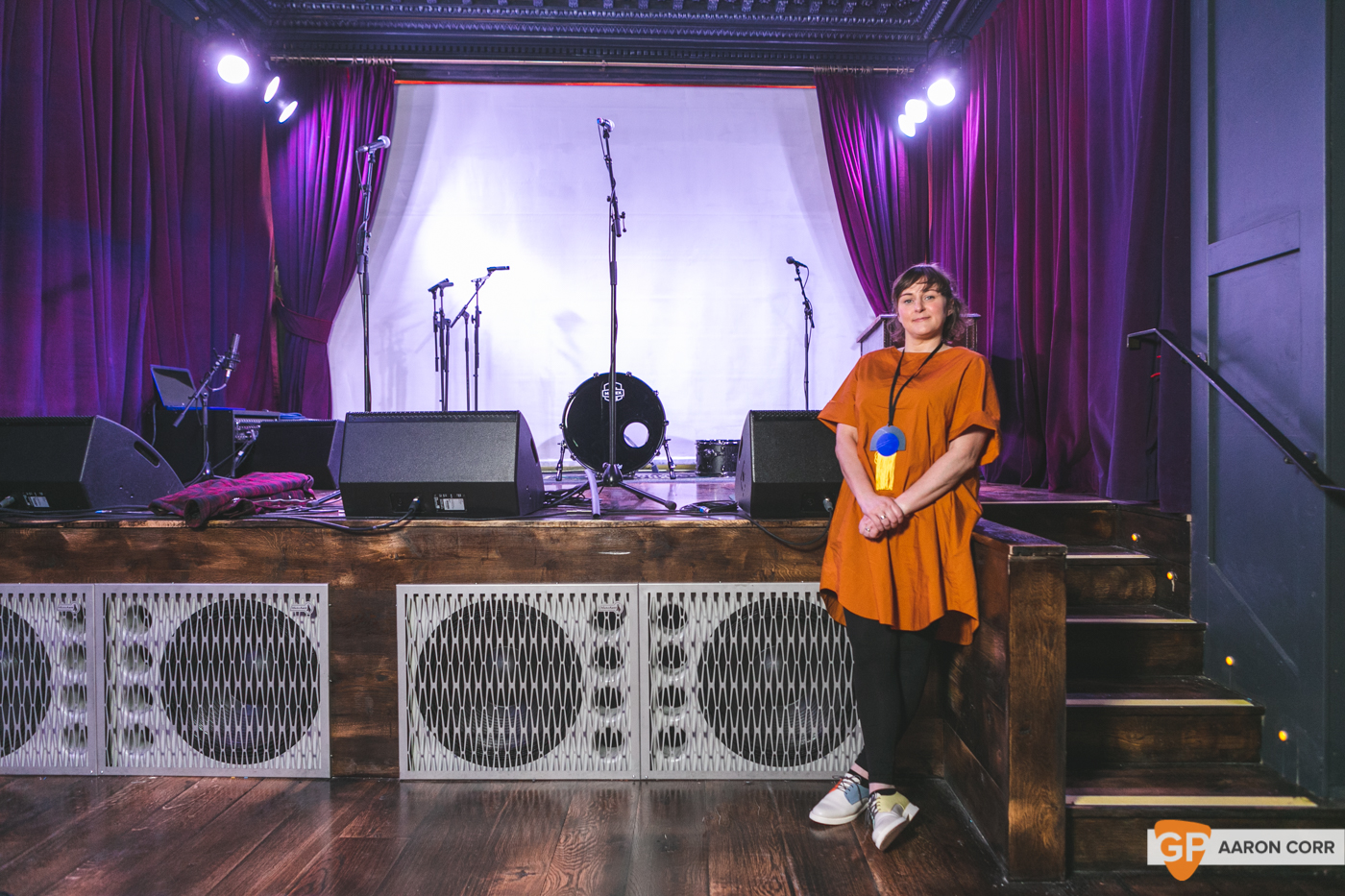 "From a band point of view, you go to so many places all over the world where you mightn't even be shown to the dressing room or offered a cup of tea. Obviously, there are magical places too and I've drawn from those positive experiences to try and create something so bands feel welcome and their needs are anticipated. I know from doing tours, that bigger acts get treated better than smaller acts, but we won't do that." promises Molloy.
So what exactly are Molloy and co looking for from acts looking to take to the stage in Lost Lane?
"To have straight up brilliant gigs, but also to do interesting things that haven't been done before that we produce for the venue" says Molloy, who has a proven track recording in creating successful events. "We want to do things that aren't just going to a gig. There's so many cool venues in Dublin, we're gonna have to be creative and try and do things beyond the normal in order to fill the place up 7 nights a week."
Molloy sees this process as 'creative programming' rather than traditional booking. "I like the idea of playing a much more discerning role, putting 2-3 acts together so that they get to share a stage in a way they mightn't otherwise get to do. We'd like to programme things that fit well within a broader picture. It's more about the standard than the genre. I can easily see myself at a hip hop, folk or trad gig in Lost Lane. So, it's about creating a venue for people who love music."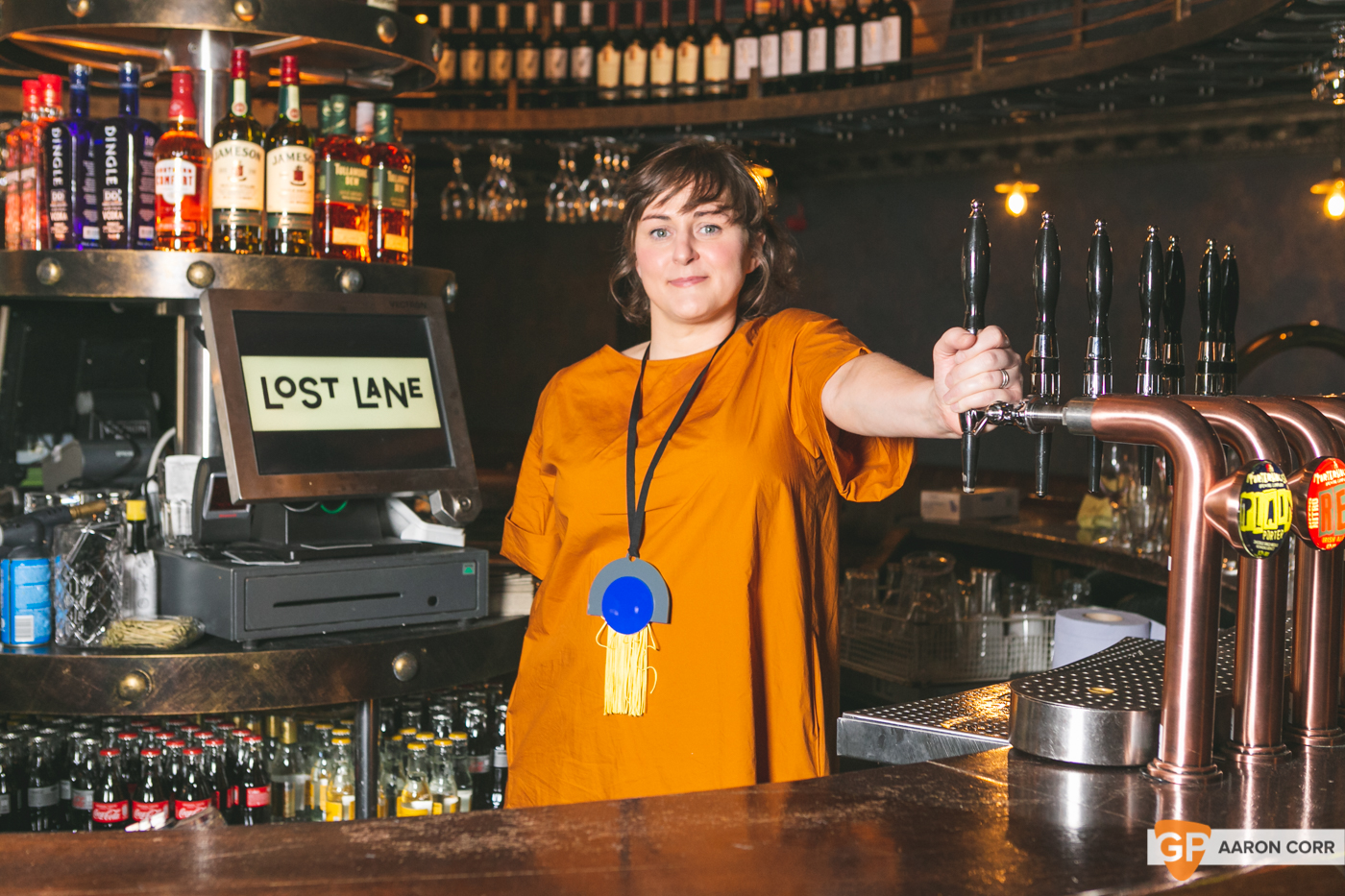 Upcoming triple headers include I Have a Tribe, Sun Collective and Lux Alma (April 24), Zaska, Haiku, Join Me In The Pines (April 25), Ships, Katie Kim, Margie Lewis (May 2).
Another exciting aspect to Lost Lane's creative programming is its exciting selection of resident DJs including Nialler9, Pete Pampf and Lost In Sound a trio of Ireland's top female DJs.
"Sally Cinnamon is my favourite DJ, she's just brilliant", says Molloy who counts Cinnamon's performance at Body & Soul as one of her best experiences at a festival. "She puts on a real show. She's not just a DJ."
"I really liked the idea of having a strong balance of lady DJs," Cinnamon is joined by Kate Brennan Harding and Claire Beck of Today FM fame for Lost in Sound every Saturday. "The whole idea of that is a complete party gathering."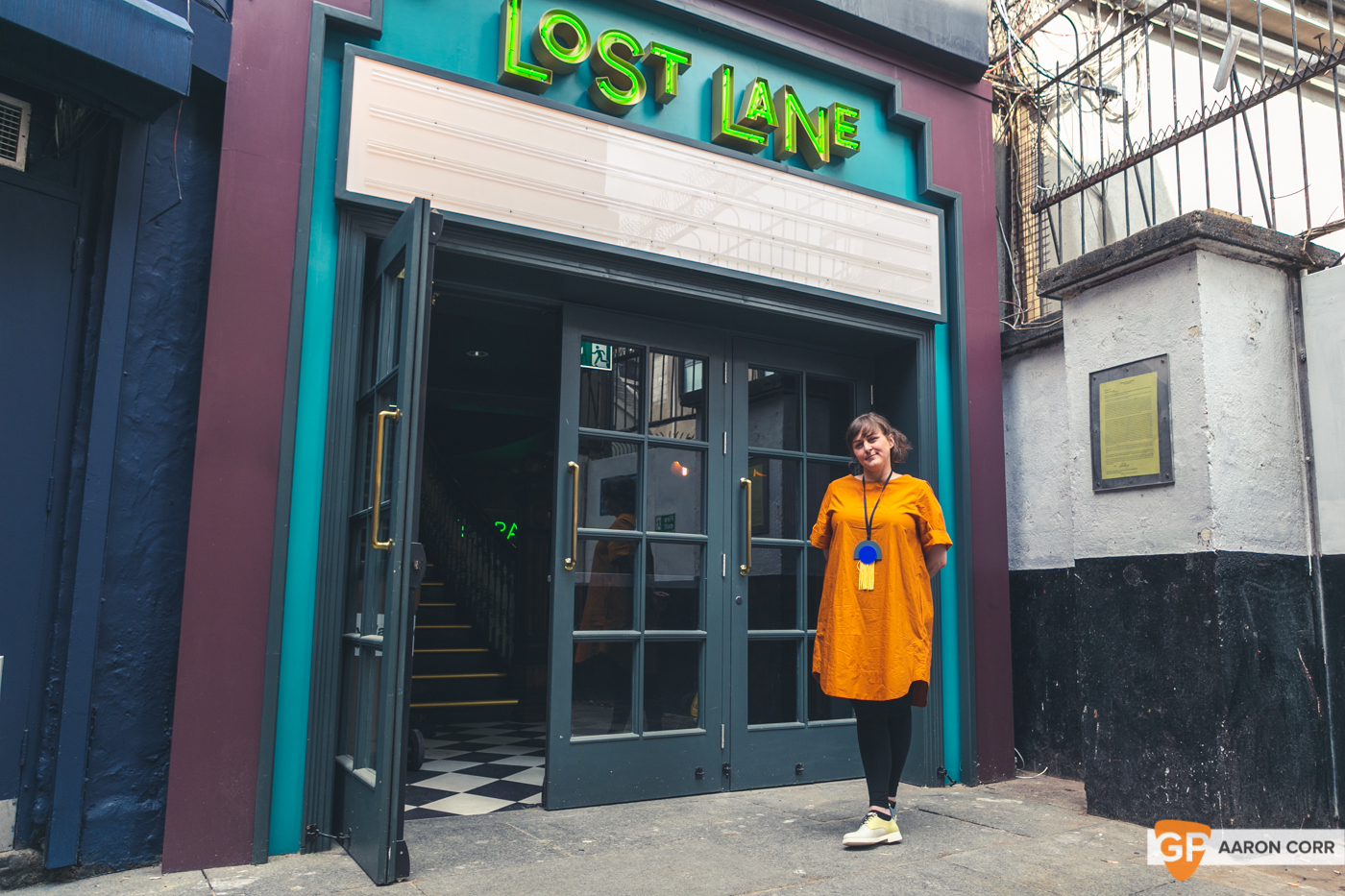 "I suppose in my head I was conscious of having a balance" says Molloy at the mention of the strong female presence on the venue's initial line-up. "I've found over the years without much conscious thought that Turning Pirate has ended up with fairly female heavy line-ups."
"It's almost like it's a conscious decision not for it to be a conscious decision. Wyvern Lingo, Saint Sister, Katie Kim - they were the first people on my list to approach because they are my favourite acts at the moment. There's just so many talented ladies in Irish music right now, it's just naturally happened. I was delighted that they agreed to play because obviously they could play much bigger venues, but I just really wanted them to play."
"Specifically, for DJs, I think there's slightly less opportunities. So, when Sally was up for getting the Lost In Sound DJ collaboration together and it happened to be the 3 girls I said. This is perfect, let's put it on a Saturday night because I think that makes a statement."
"The weekend club nights will take place on the stage and some of them will have an AV show." The music will be piped into the other areas of the venue at a slightly reduced volume. "I think there's very few places that cater for both dancing and sitting down and having a chat well at the same time."
As well as a wide array of interesting gigs Lost Lane will run several weekly nights for industry and concert film buffs.
Monday Club, geared towards industry people to unwind after a hectic weekend working will feature high-end cover acts such as The Square Pegs, Gin N Juice. While Tuesdays, will see music documentaries such as Shut Up and Play The Hits and The Last Waltz played on one of Ireland's finest sound system.
For more info and gig listings check here.
Article sponsored by Lost Lane.