Every year the GoldenPlec community of writers and photographers (50+) come together to vote on their ones to watch for the upcoming year. After pulling the votes together, we selected our 'Plec Picks' for 2019. We have classical artists alongside rap, jazz, pop, electronic, punk and anything in between. Our list strives to encompass a broad spectrum of Irish music in order to highlight the thriving and evolving music scene that exists in Ireland.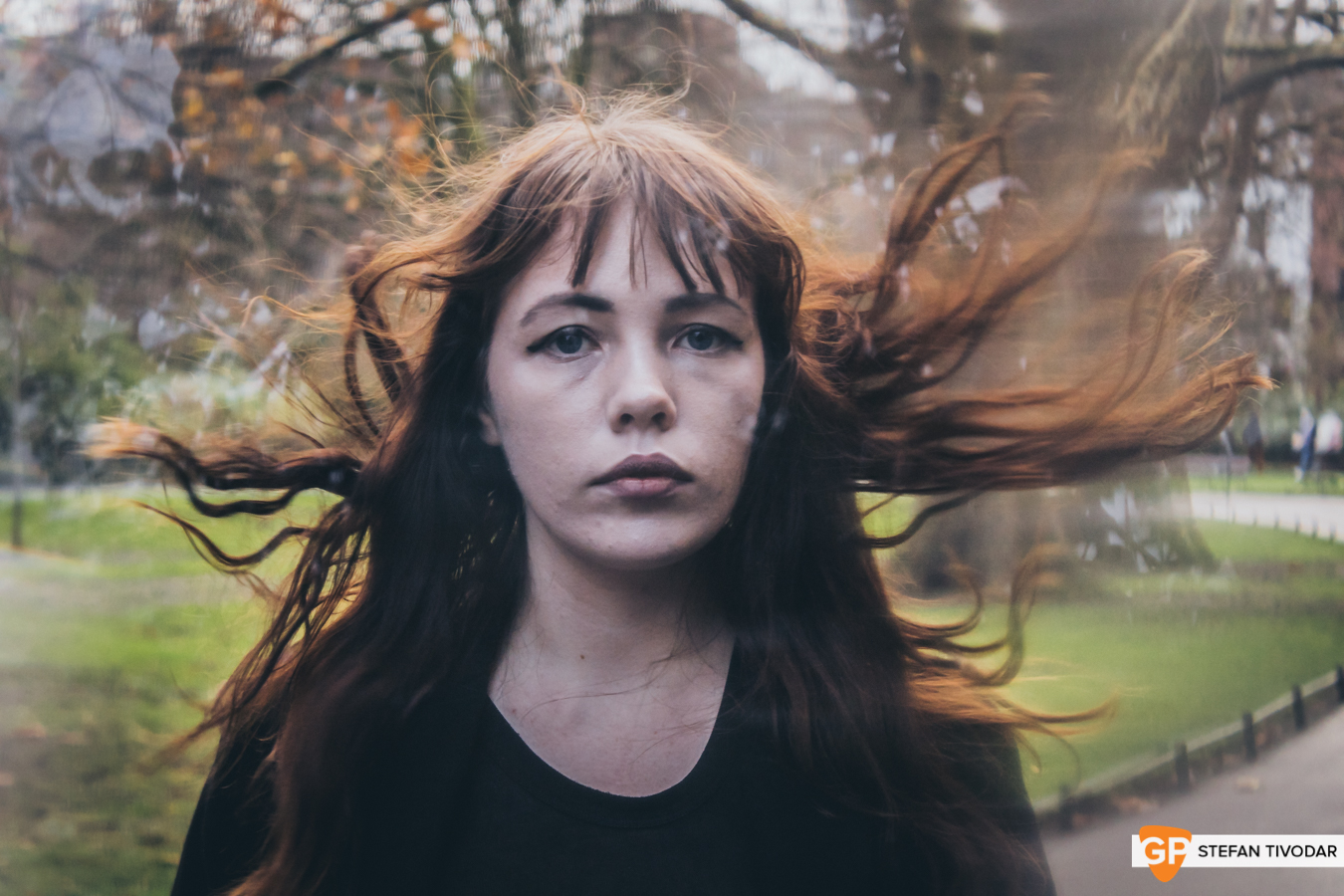 Eve Belle is a singer songwriter from Donegal who has been gaining serious traction in recent times. Her cover of Coldplay's Violet Hill was declared the definitive version of the track by the band themselves on their social media channels and more recently she has been opening for the likes of Hozier and Wild Youth.
Despite her busy schedule, Eve Belle is continuing to study linguistics in Trinity College. She only speaks the four languages, including French and Spanish, but it's our native Irish that she really has the grá for.
"I couldn't really escape that growing up in Donegal," she says laughing. "I was really immersed in it. It became a big part of my identity and who I am. I think studying languages made me realise how lucky I am to have Irish and have the right to speak it and the right to have learned through Irish. It's a big part of my identity, I feel very, very lucky to have it." She didn't have the opportunity to do her Leaving Cert in Irish as it wasn't offered in her school, noting that "the extra 10% would've been nice."
Studying linguistics in Trinity opened Eve's eyes further to the importance of our native tongue.
"I realised that to be recognised as a bilingual country is quite unusual, we have the right to communicate in Irish in the EU. Other countries don't really have that; it doesn't work the same for say Catalonia or the Basque Country, they can communicate in Catalan or Basque in the EU, but no one has to communicate back to them in that language. The way that works is it kind of undermines the validity of that language in its own right, because you can't represent yourself in just that language, you also need Spanish or English or you won't be able to interact with people. So, the way Irish has bilingual status acknowledges it as a very valid language and if that starts to chip away and starts to become a language of historical Ireland."
Eve accepts that the Irish language is "a polarising issue".
"I don't know about forcing everyone to do it, but I don't think it should be gone from schools," she says. "I think it's important to have a knowledge of it, people do live their lives through Irish and that right shouldn't be gone. Once you take that protection of the language away everyone will have to go to school through English because Gaelscoils would become private, because you wouldn't be able to fund them through the state - it's a whole mess."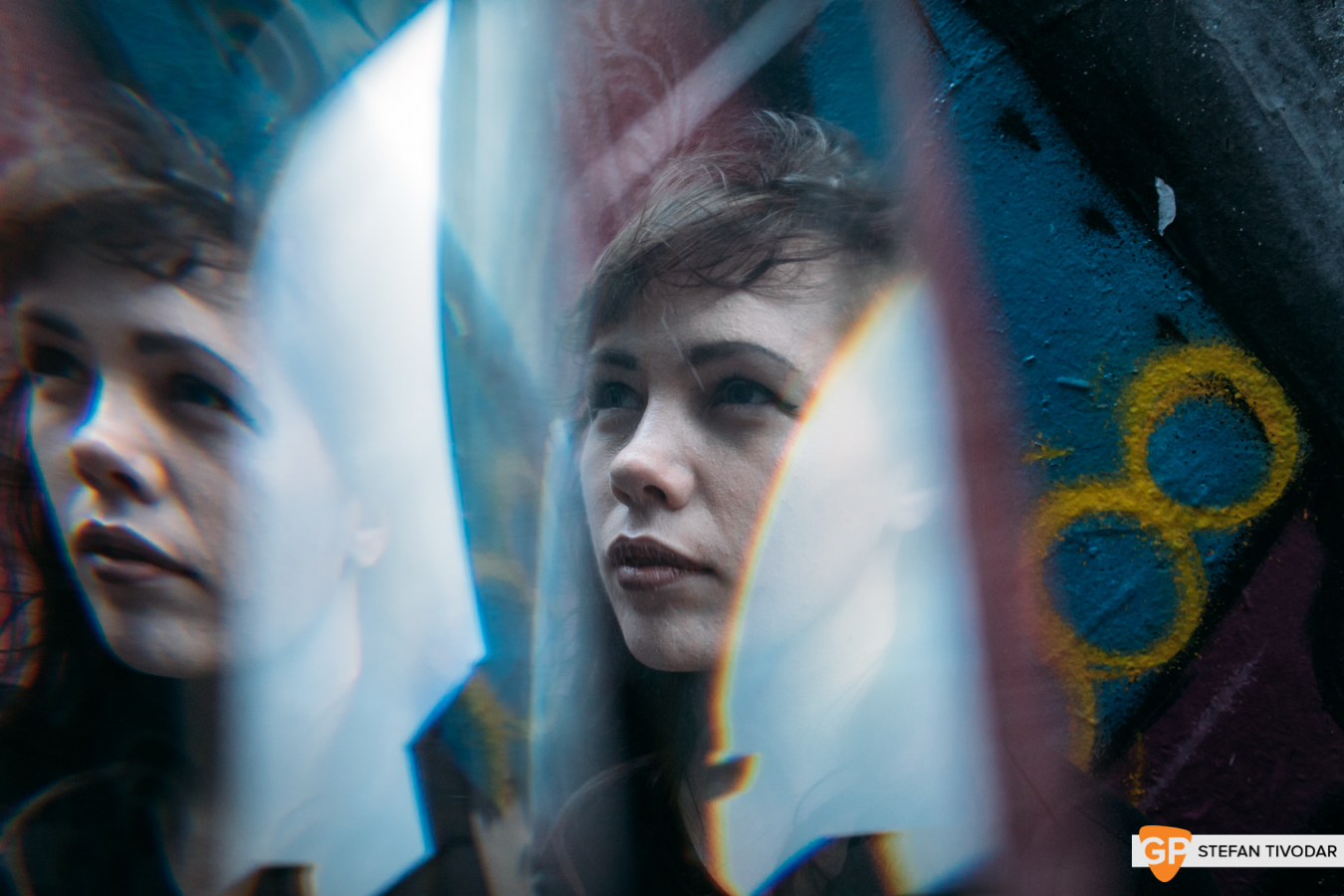 As well as instilling a love of Irish in her, Donegal also fed her artistic needs as a child. In time, a true giant of Irish music would be instrumental in her development as an artist.
"I started gigging around when I was 14 or 15, and I did a night in Leo's Tavern with Moya Brennan from Clannad and Dónall Mac Ruairí from Radio Na Gealtachta. It was an open mic for singer songwriters in the area and that was a big part of my beginnings. That was a great environment for me to find my feet." And Moya Brennan continues to be a great support to Eve. "She's been amazing, I'd definitely credit her with a lot of why I am where I am."
Although Eve is very much enjoying the student lifestyle Dublin has to offer, she is mature enough to be thankful for everything Donegal has given her.
"It was amazing for me - coming to Dublin - I really enjoyed the transition. I really love Donegal as well - I loved growing up there. It was a big part of why I ended up doing music. It's a really musical place, there's always something on, there's a load of amazing musicians. I t was an amazing opportunity to move down (to Dublin) but I guess I kind of have the best of both worlds being able to go back and forth."  
Eve describes herself as "very interested in social justice" and she hasn't been afraid to use her platform to voice her opinions, speaking passionately about the homelessness crisis, rent control and illegal evictions.
"I think direct provision is obviously the biggest (issue) that we're hearing about at the minute. There's a few campaigns aimed at ending direct provision, there's a lot being done in Trinity - we've done a referendum on our stance on that."
And Eve very much likes to put her money where her mouth is when it comes to politics.
"I know people have different boundaries and limits in what they can do, but for me when I care about something it's not enough for me just to talk about it. I like to go out and do things and be on the ground talking to people trying to make a difference. I was out leafleting 9-5 for the 2-3 weeks before the (abortion) referendum."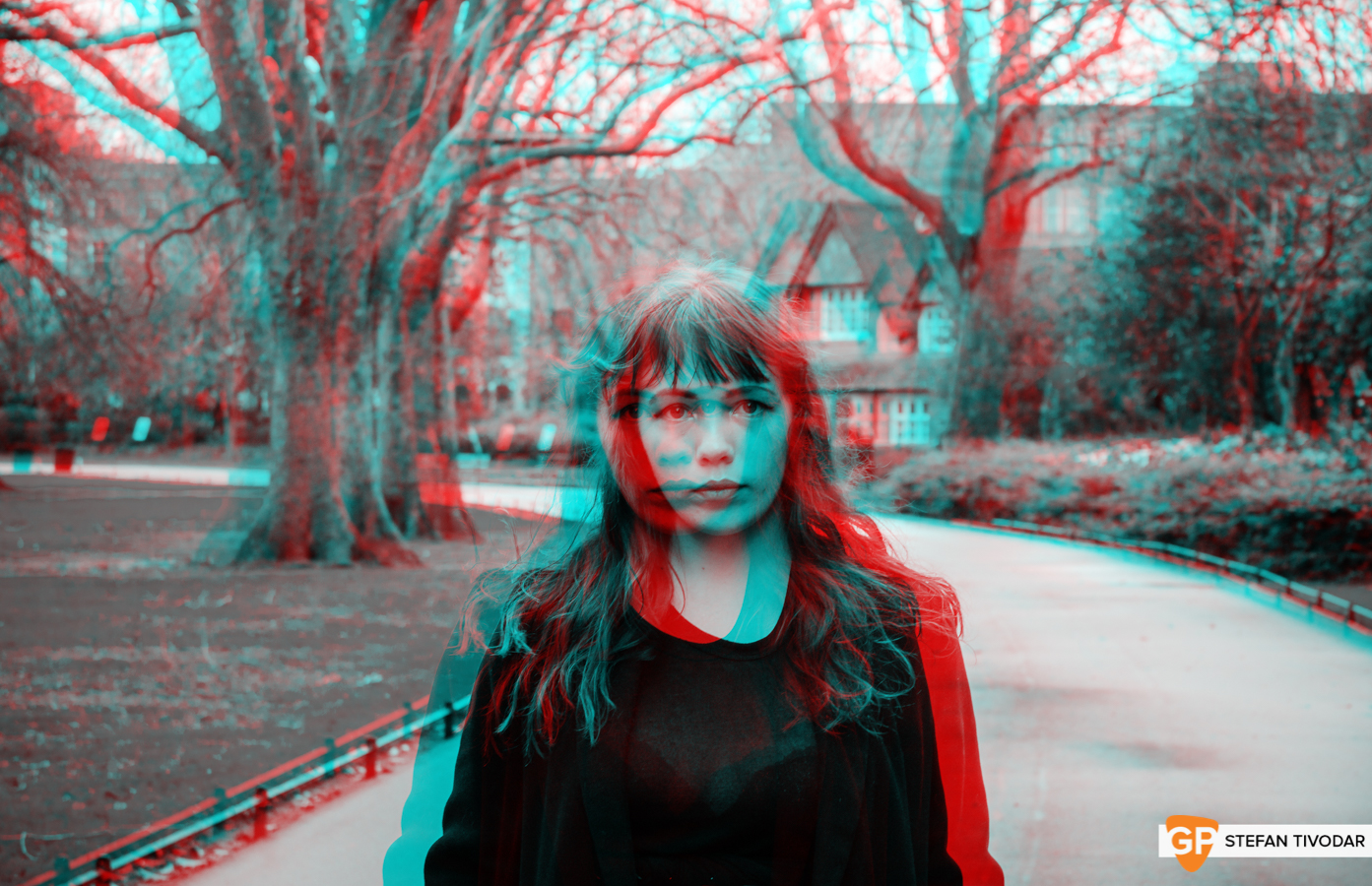 In fact, Eve Belle is so passionate about social issues that several people have encouraged her to pursue a career in politics.
"It's been mentioned to me a couple of times. I don't know whether I have the head for it, I'd say it's a very, very difficult job but I'm definitely very, very invested in social justice"
When it comes to Brexit, Eve concerns are so practical, they'd probably make Boris Johnson's head spin off.
"Depending on what sort of deal Theresa May gets, it could be pretty catastrophic," she says. "I've a lot of friends who go to college in the North and that's gonna throw everything up into the air with EU fees and the way students are billed. Even for me getting home, there's no way for me not to go through the North for a minute.
"So, if I have to cross a hard border to get home that's gonna make it very difficult for me and a lot of people - the only other way for me to get home is to go over to Galway and up through Bundoran, but that's about an extra 7 hours of travel." No, we can't remember that being on a side of a bus either.
With such a social consciousness, Rubyworks seem like the perfect home for Eve Belle alongside outspoken artists such as Wyvern Lingo and Hozier, but her introduction to the label is more a tail of the tortoise and the hare than the rock'n'roll dream you'd expect.
"I met with them through my solicitor a couple of years ago, it was a very gradual process," says Eve, as if having a solicitor is a normal thing for someone in their early twenties to have. "They checked out my gigs and seen how things were going and suggested things to me. It was a real natural process, they've been wonderful to work with. They have a lot of respect for the artist's space. They're really creative and innovative, it's been a really positive experience working with them and it's great to be on a label with so many fantastic artists like Wyvern Lingo, Hozier and Rodrigo Y Gabriela. It's a really cool bunch of people to be on the same list as."
"There's a lot of support between musicians (on the label). Wyvern Lingo have been great support to me. It's always great to have that with other women in the industry. I've been lucky enough to be around a lot of really cool Irish musicians like MayKay, Molly Sterling...there's a real wealth of Irish female musicians at the minute it's great to see.
"I see Wyvern Lingo a good bit because I've supported them and they're great craic, fantastic musicians. I met Hozier when I was supporting him (in The Academy) and he's lovely. It was a lovely crowd, a really receptive crowd, it was an amazing experience for me."
Another woman who has been a great utility for Eve Belle is songwriter to the stars Amy Wadge, who has written for and with superstars such as Ed Sheeran, Kylie Minogue, Camila Cabello and Kacey Musgraves.
"She was one of the first people I co-wrote with, she might have been the first person actually. She was an absolute wonderful person to be around, she was so welcoming. I think I was 17, I was very new to it and she was so enthusiastic and encouraging. I've written with her twice and I haven't a bad word to say about her."
"It's a strange situation but it's very rewarding when you have a good co-writing session," explains Eve on collaborating with strangers. "It's been different every time that I've written with someone, but it tends to start with a general chat. It's like a mini therapy session really, especially for me anyway, a lot of my songs are very emotion-based so whenever I'm co-writing it's 'are you sad? What are you sad about? Describe the sadness'... I've had a positive experience co-writing. I've moved away from it a good bit now, but it was a worthwhile experience. It thought me a lot about song writing."
One artist who Eve Belle would love to collaborate with, however, is Julien Baker.
"With Julien Baker, the thing I love is it's so conversational, but it's so pain-filled and intense," she says. "And definitely, I always try to have a minimal filter between the emotion and the song. So, that's something I try to emulate, she's just got that vicious honesty in her song writing. It's pretty great."
One of Eve's most successful songs to date is Too Young To Feel This Old, but, despite this, she doesn't consider herself an old soul.
"I'd be reluctant to put that label on myself just because I think a lot of who I am and what I write about comes from being really aggressively young, going out and making an absolute fool of myself, making mistakes, trying to put the pieces back together again, failing miserably," she says laughing. "I think that's a lot of what my experience is and how I've built myself, so I wouldn't say an old soul, I've a lot to learn, but I think that's what fuels me to write and explore and learn things. I tend to be good at giving advice, I'm not good at taking advice."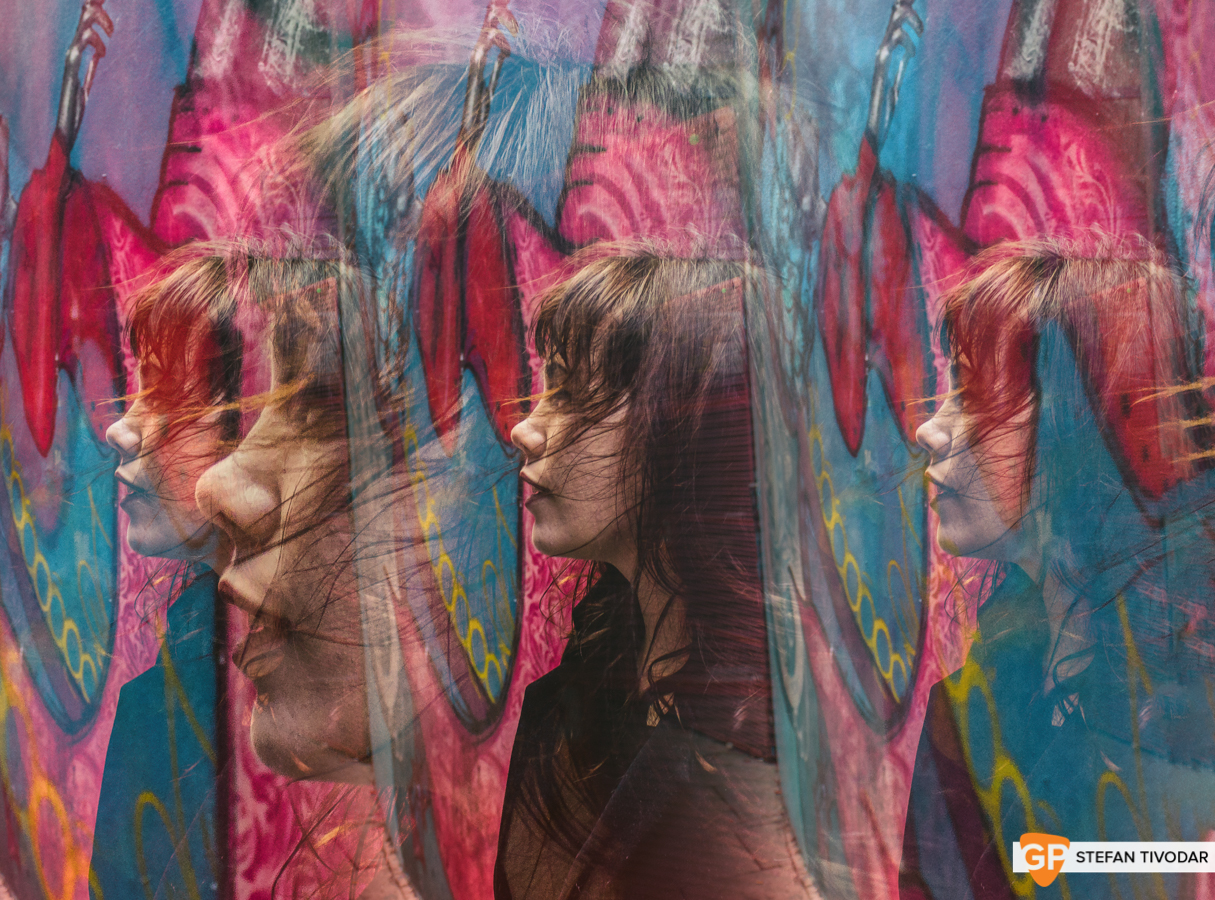 One song which epitomises this trait is forthcoming single Cutthroat. "It's an interesting one for me to have written," she states. "One of the songs on the last EP was called First Impressions and it's very much a cocky rebuttal of presumptuous boys in the smoking area, but Cutthroat is more self-critical, but still a little tongue-in-cheek.
"It's about a little flirtationship that's not going very well. It's emotionally draining, and you don't know what's going on, you try to take a step back, but you keep getting drawn into it. It's quite upbeat, again it's quite about my experience of being young and an eejit."
As well as working with the likes of Wadge, Eve Belle has also been collaborating with Tebi Rex on the re-imagining of her track First Impressions, a session which led to a remarkable discovery.
"Myself and Daffy followed each other on Twitter, but I didn't realise he was in Tebi Rex," she says laughing. "It was a weird coincidence. I was like wait a minute is that you, you're hilarious. I'd love to (work with Tebi Rex again) we've chatted about it but nothing solid yet, but I'd love to work with them again.
"They brought this really cool dialogue element to the song which is really fun, because obviously from my point of view it was this cheeky little song and then suddenly it came from two different points of view which was really cool angle to add to it."
Eve Belle will continue down the hip hop rabbit hole when she collaborates with UK rapper Isaiah Dreads on Cutthroat. "It's a cool new take on my music to bring in that collaborative element," she says. However, she is not as at ease will all elements of collaboration - despite happily co-writing and re-imagining her material with hip hop acts, the remix still holds some fear for her.
"It's very counter intuitive," she says. "Everything in my brain is saying 'no, no, no, no, this is your song don't just give it over someone to chop up', but it's cool too because sometimes you get something back that's just a really creative re-imagination of the song. They'll have picked up on some aspect that you didn't think was important and built a whole new landscape around that element, but it's still your song."
Eve Belle will follow up Cutthroat with a new EP later this year. "The EP is cool for me, because it's all songs I've written except for one co-write. They are all very recent songs, they are every relevant to my life right now, they were written post break up/mid getting over break up. So, it was all very raw and earnest. I'm excited to put it out there."