Every year the GoldenPlec community of writers and photographers get together for a natter about which artists we expect to explode on the music scene in the year ahead. We have selected our 'Plec Picks' for 2015 and the list encompasses a wide range of artists, highlighting some of the best bands and solo artists currently active in Ireland.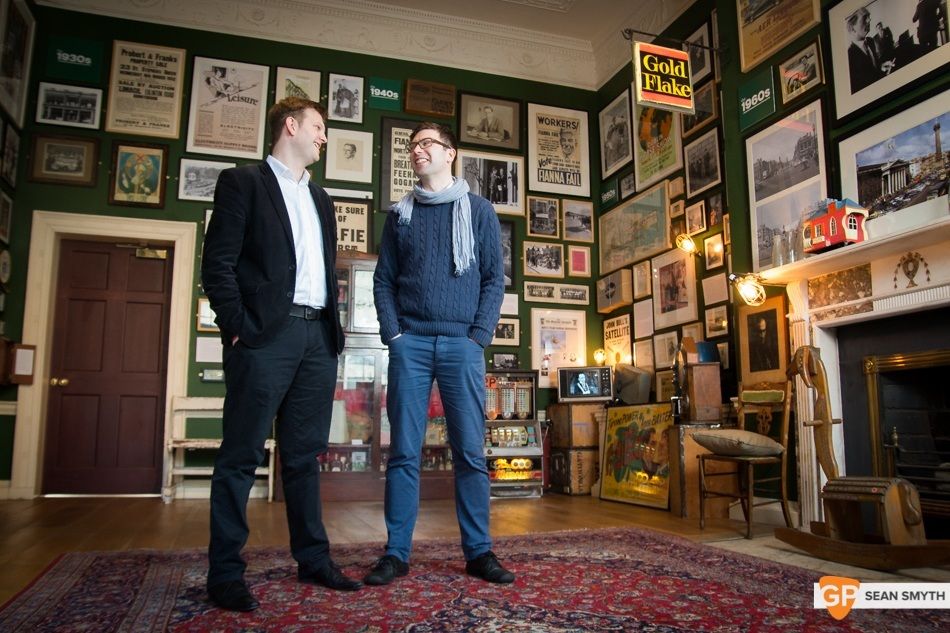 In operation since 2006, the production company and record label Ergodos has emerged as one of the most successful initiatives in new Irish music. Its debut release, 'Dubh' (2010), with Trio Scordatura performing work by seven Irish composers, saw Ergodos showing its intent from the start.
'Dubh' was "about a certain generation of Irish composers… finding its place between tradition and the modern world." In giving voice to new ideas and irreverently crossing divisions of genre, Ergodos encompasses different modes of activity, even at the risk of eluding categorisation.
Run by two Dublin-based composers, Benedict Schlepper-Connolly and Garrett Sholdice, Ergodos has produced concerts and festivals in Dublin and beyond, and released more than a dozen recordings. The two most recent recordings of projects performed by performing offshoot Ergodos Musicians, 'I Call To You' (2013) and 'Songs' (2014), both released by Ergodos, have attracted universally strong reviews.
The name 'Ergodos' draws on the work of American composer and music theorist James Tenney (1934-2006), who used the term 'ergodic' to describe non-hierarchical forms in music. As Garrett Sholdice explains, "Tenney talks about 'ergodic forms' – musical forms where no one moment is more important than any other. The concept comes from ergodic functions in mathematics. (Tenney actually also wrote a piece called Ergodos.) Myself and (Ergodos co-founder) Benedict Schlepper-Connolly found this idea very resonant with our own natural tendency towards eclecticism in curating our projects. We also got a lot from Tenney's music – hence the name."
In Greek the word also has more ordinary associations, with work and employment… "you're right, 'Ergodos' can also mean 'path of work' – and perhaps this simpler meaning increases in importance for us as time passes. We've always seen Ergodos as a natural and important complement to our work as composers. The creative work and the curatorial work are often intertwined."
Ergodos' inclusive approach, of curating performances and then making and releasing recordings, has emerged over time. "I don't think we ever had a model for Ergodos as an inclusive, multi-strand entity.... We began with an idea to produce an annual two-day new music festival, and to occasionally produce small-run CD-Rs. This gave way to additional stand-alone events, tours and a more serious approach to making records. Ergodos has grown according to what we feel we have to do."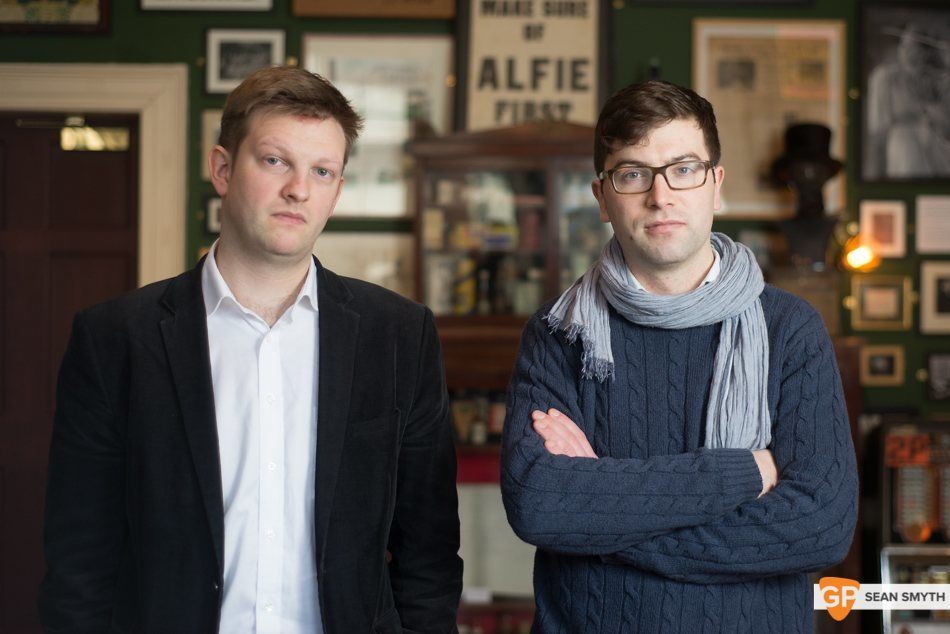 Attentive to the nature and possibilities of live performance, the range of events and musics curated by Ergodos has been notably eclectic. 'Old' and 'new' music is typically programmed side by side within the context of a single theme or idea.
Music as performance art, and the promotion of site-specific events underpins the current production work, as Sholdice points out. "We tend to think of all performance situations as inherently theatrical… ritual and immersion are recurring aesthetics for us. In our current Santa Rita Concerts series at The Little Museum of Dublin we are very involved in creating a deeply immersive environment for the audience – concentrated, continuous performances, a beautiful intimate Georgian performance space, candlelight…"
The last three months of 2014 saw three new music releases: 'What was', devoted to the work of composer Judith Ring; 'All the ends of the earth', Ergodos Musicians performing music by Linda Buckley, Benedict Schlepper-Connolly and Garrett Sholdice inspired by the medieval French master Léonin; and – on limited-edition orange vinyl as well as download – 'A slender song', the second solo album from woodwind instrumentalist and composer Seán Mac Erlaine.
Looking ahead to the future, Ergodos will continue producing concerts and releasing recordings: "The Santa Rita Concerts continue in 2015, with performances from traditional Irish musician Toner Quinn, alternative jazz ensemble SnowPoet and a new song cycle by Simon O'Connor, performed by vocalist Michelle O'Rourke."
There are a number of records slated for release - "an EP by the Irish Youth Chamber Choir [and] a new project with pianist Michael McHale featuring solo piano music by Franz Schubert."
For more information on Irish classical music - news, reviews, photos and features - be sure to check out the GoldenPlec Classical section here.