Elles Bailey will bring her husky country vibes to Whelan's on Thursday March 7th for an intimate show upstairs in Wexford Street's finest establishment. The Bristol singer is set to release her second album, 'Road I Call Home', featuring some of Nashville's finest players the following day. In a real life comicbook origin story Bailey, got her velvety voice after awakening from a childhood coma to discover she'd lost her local accent and had been blessed instead with a voice which she would later discover was built for country music.
Her 2017 debut, 'Wildfire', captured the attention of country music insiders and Bailey soon found herself in Nashville writing with country music legends Bobby Wood, Roger Cook, and Dan Auerbach of The Black Keys. Woods has written and recorded with Elvis, Garth Brooks, Johnny Cash and Kenny Rogers to name a few, and he plays piano on some of the most well-known songs of all-time, including In the Ghetto and Suspicious Minds. Roger Cook, meanwhile, wrote classics such as I'd Like to Teach the World to Sing and Something's Gotten Hold of My Heart, and has won a few Ivor Novellos along the way too.
We caught up with Bailey on the road (where else?) to chart her journey from Bristol to Nashville.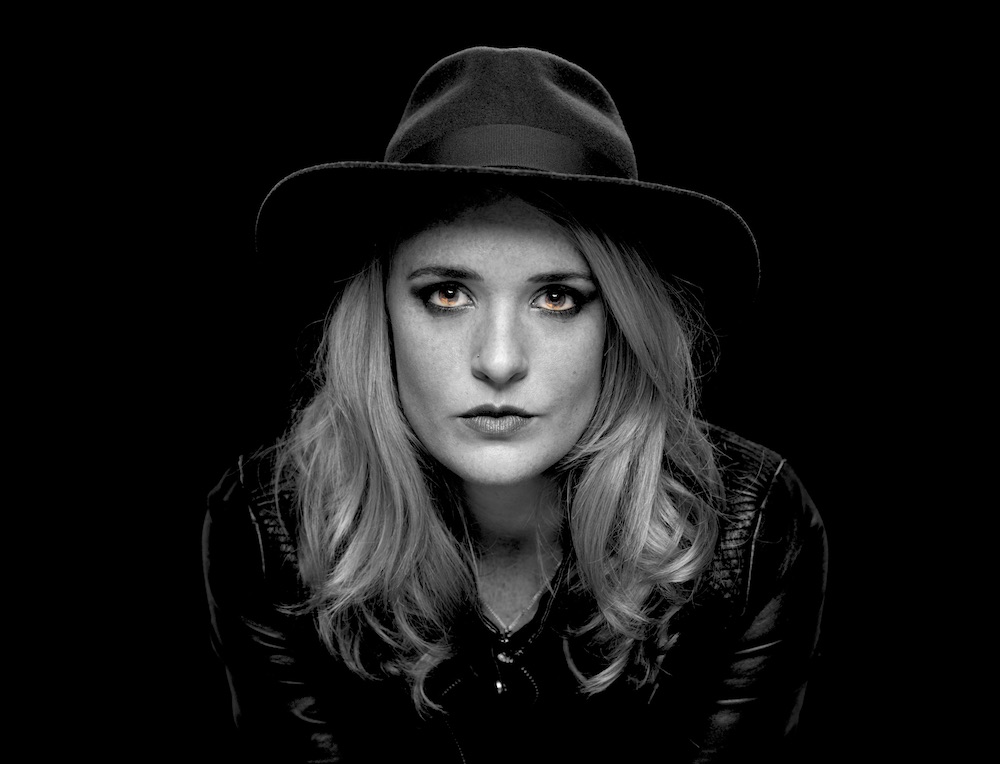 Your show in Dublin will be your last before your new album 'Road I Call Home' is released. How excited are you to finally get it out in the world?
Oh yes, so excited…. the album didn't actually take that long to make…. but it's been finished since August so it's definitely ready to be released!
Can you explain the story behind the album's title for us?
I have spent the last two years on the road touring around the world, and this album tells that story! Truly the road really is my home right now! I spent January in the Czech Republic, February in Spain, I hit the UK and Ireland in March then it's back to Europe for April and May! No rest for the wicked!!
It took five years to get your debut 'Wildfire' written, recorded and released. How come it only took a year to follow up?
They do say you have a lifetime to write your first album and a blink of an eye to do the second! Well 'Wildfire' was five years of my life, and was the story of becoming Elles Bailey. 'Road I Call Home' is a year's snapshot of being on the road touring 'Wildfire'. Eight of the 11 songs were actually written in two months."
Going back further, how does a woman from Bristol get steeped in the music of Nashville?
That's my dad's fault, I have always loved a little bit country music cuz [sic] I listened to his record collection when I was younger,  but honestly I never thought I would end up making music in Nashville. However, I count my lucky stars that I did because it's been an amazing ride!!
Which singers did the young Elles Bailey wish to emulate?
That's a real hard one, I have always had such a husky voice that I never really tried to sing like anyone else, just tried to be me really!!
You don't sing with a Bristol accent. How did you come across your husky vocal chops?
I don't talk with one either…. however you can hear a little lilt of the Brissle [sic] accent in 'Girl Who Owned the Blues'! Ahhh the husky vocals… I got those from a pretty serious stint in hospital as a little child, spending 17 days a coma! When I came out of it and starting talking again my voice had completely changed!! 
It must have been a dream come true to spend time in Nashville and record there too?
It's a dream I never knew I had and it all came by accident really! I can thank my dad for that too…. We were planning a road trip around the southern states of the USA and unknown to me he phoned a few music folks in Nashville pretending to be my manager, saying 'Hey Elles Bailey is  coming into town, fancy meeting her?' - next thing I know I'm recording in Nashville and writing with the likes of Bobby Wood, Roger Cook and Dan Auerbach…. mind blown!!
What was the most surprising thing about the Nashville music scene for you, when you finally experienced it?
It ain't all country music… in fact it is a whole diverse scene and I just love that!
How did you hook up with legendary songwriter Roger Cook? And what was it like to work with such an illustrious writer?
I love Roger… he grow up just down the road from my dad in Bristol but they actually never met. I love sitting with him and Bobby and hearing their stories! Man, they have lived and breathed the music industry since the late 50's and have so much to tell! They are incredible writers as well and it's a total honour to work with them.
You've also worked with The Black Keys' Dan Auerbach and Bobby Wood - that's quiet the mix. What did you learn from each?
Memphis Legend Bobby Wood was one of first guys I met when I touched down in Tennessee. He took me under his wing and introduced me to so many folks in the Nashville Music Industry, one of them being Dan. So the opportunity to work with Dan as well as Bobby on Little Piece of Heaven was totally awesome as I love the Black Keys! Dan has such a talent for creating incredibly edgy, cool yet commercial songs, and working with both helped bring out another side to Elles Bailey that I am very excited to share with my fans!
Which song from your new album are you most excited for fans to hear?
All of them - but if i had to pick a fave it would he Hell or High Water……. or Deeper!!
What type of an experience can fans expect at your upcoming gig in Dublin?
I take the fans on a journey….there's outright in-your-face moments, then totally quiet intimate moments. My band are on fire - jeeeze I'm so lucky to work with such talented musicians that the crowds love!  Dublin is gonna be fun…. last time I was at Whelan's I was opening for Eric Gales, its great to be heading back for my own headline show.
Elles Bailey plays Upstairs at Whelan's on March 7th, 2019. Tickets €15.60.