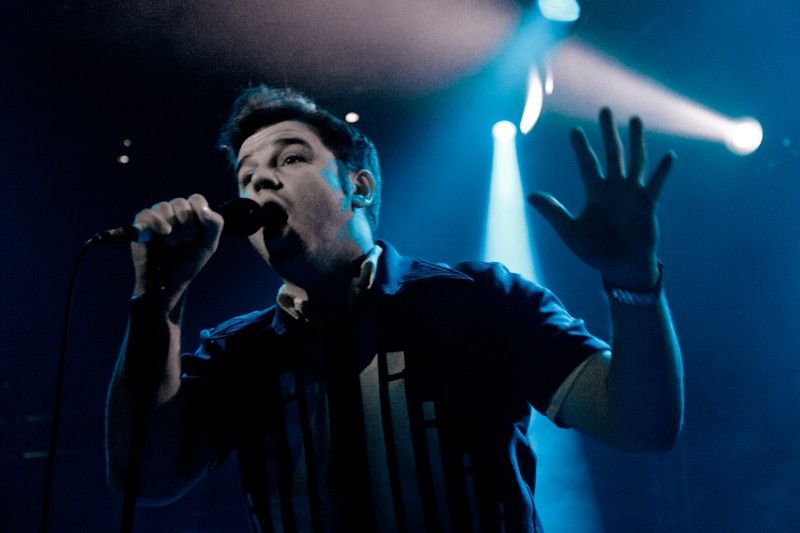 We caught up with Eli "Paperboy" Reed ahead of the release of his new album 'Nights Like These' for a quick chat about the allure of soul music, his Gospel beginnings and his new found love of of Norteno and Conjunto music. The Bostonian soul man plays Whelan's tomorrow night, but he assures us suits are optional as long as you bring your soul.
Did you have a highly religious upbringing as Gospel music seems to be one of the major tenants of your music? If so how did you come to the dark soul side of the tracks?
"I was actually raised Jewish, but my father has always been an appreciator of great Gospel music and would play The Soul Stirrers and Shirley Caesar records around the house when I was growing up. Gospel singers are some of my biggest influences and I've spent a lot of time playing in churches as well as with quartets. I think there's always been a sort of cross-pollination between church music and pop music and that's definitely still happening today in R&B."
When you were in college you presented a soul radio show and played organ in a church choir. Give us your ideal play list for both occasions?
"Oh man, that's a tough one, the records I'm in to change on a daily basis. I was on the radio in Chicago so I was always trying to play local stuff that people listening would recognize from when they were growing. Some of my favourites to spin were:"
Lee "Shot" Williams – I Like Your Style
G.L. Crockett – Every Goodbye Ain't Gone
Harold Burrage – Got to Find a Way
Jimmy Dobbins – What is Love (I Found Love)
Mel & Tim – Do Right Baby
"As far as church goes, I really wasn't in charge of what was played and it wasn't really a choir. In the holiness church, most of the time members of the congregation will just stand up and start singing a song and as the musicians you just have to find the key and follow along so I got pretty good at that. For my style, quartets are really where it's at, though, so here's some of my favourite quartet records of all time:"
The Mississippi Nightingales – Don't Let the Devil Ride
The Kelly Brothers – He's All Right
The Swan Silvertones – Oh Mary Don't You Weep
The Sensational Nightingales – Somewhere to Lay My head
The Five Blind Boys of Mississippi – Sending Up My Timber
Here's a selection of Eli's picks and tracks mentioned in this interview.
http://www.youtube.com/watch?v=nMFj2tVMqng&feature=share&list=PL7gCsQZZx1WAdJAgXEqfu7PLhkhwdgWH0
Setting up a soul band in this century isn't exactly trendy was it hard to find the players with the right chops?
"I think it's a misconception that you need a bunch of old veterans to play Soul music. When the records that I love were made, all those guys were in the late teens and early twenties! The guys in my band and on my records are all my age or younger and can play anything you put in front of them. Really it's all about guys who can play with fire and energy. When I'm playing live I'd rather have it sound aggressive and punk rather than some slick Soul band."
When constructing a song like, say Young Girl, what is the process; do you have, for example, the horn parts in mind from the outset, or is there lots of collaboration with the players?
"Young Girl is a cover! Actually a very important one to me as it's one of the greatest Soul records to ever come out of my hometown of Boston. It was recorded by a great singer by the name of Frank Lynch and written and produced by a guy who has become a friend of mine, Herschel Dwellingham. I'm actually in the process of working on a compilation of Soul records that came out of Boston in the '60s and '70s and Young Girl was sort of what set me on that path."
"To answer the question, though, what we did for that record is come up with our small band arrangement (three horns) with me usually dictating parts and then letting the guys add their own flavour and then when it came time to record we had my good friend Nicki Singleton arrange the parts we came up with for a larger horn and string section."
"For the new record, there was less band involvement; it was just me and my longtime collaborator Ryan Spraker working in the studio and working out the parts ourselves which was actually pretty freeing and made for a different kind of record."
Your voice has elements of Smokey Robinson and Little Richard. Did you just pick up a microphone and wail 'Oooh' naturally like James Brown's long lost lovechild or did you have to practice long and hard to get with it?
"Honestly, when I started singing I didn't think much about it. I would just sing along with the records I liked and I figured if they could do it, then I could too. I sang all the time, though, and the more I sang, the better I got. I practised along with records and worked really hard to get my squall and my shout together so I didn't hurt myself night after night. That definitely took some time and it's not easy. To paraphrase Otis Redding, if you want to be a singer, you have to concentrate on it 24 hours a day; you can't be a well-driller on the side."
Lyrically sex, hope and heartbreak are never far away from the surface in your writing, how autobiographical are your songs?
"Some are more autobiographical than others, that's for sure. I think it's all about being able to put yourself in the mental state of the protagonist in your song if that's not something you're currently going through. Lonely World on the new record is a good example of that, because it's a really evocative sentiment that a lot of people can relate to, so as the writer and singer, I had to put myself in their shoes. Grown Up on the other hand is probably the most true to life song on the album and it's a pretty honest and direct statement about me at this point in my life."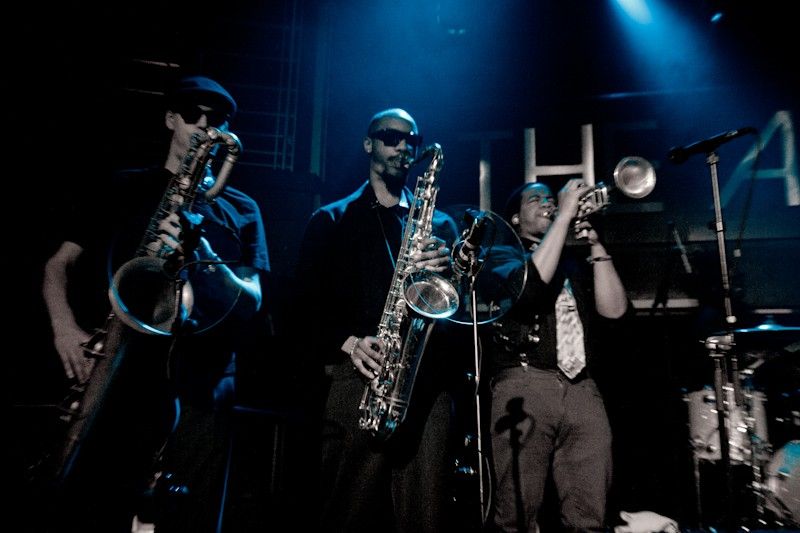 Do you find songwriting to be an emotionally cathartic process, and in turn is it quite an emotional experience to place yourself in those high/low moments of your life once again in a live setting for other people's entertainment?
"Absolutely. Songwriting and performing songs you've written is really the most cathartic exercise. I also love how people can take songs you've written and apply them to their own experiences, that's a really rewarding feeling. I think as a performer there's still an element of the dramatic that exists and you're not actually reliving those tough moments that inspired the songs on stage every night. You can still be an effective performer without doing that."
Have you encountered any racism or resistance due to playing what is (wrongly) regarded as being black music?
Honestly, funnily enough, the only racism I've really experienced is from white critics who somehow take umbrage with what I'm doing. For all the time I've spent playing in black churches and clubs, I've never encountered anything but open arms. In the churches, especially, I am always welcomed with so much love and respect."
Are you surprised that you are a bigger artist internationally than you are in the States? Is there anywhere in particular that you are unexpectedly popular that astounds you?
"It's not altogether surprising considering the types of records that I've put out. There's always been great support for Soul music in Europe and I really appreciate that. I think with the new album I'm hoping to branch out a bit and to reach a wider audience that will hopefully include people here at home!"
'Come And Get It' delivered some of the feel good tracks of the summer in 2010/11 and garnered you lots of airplay around the world. Do you feel pressure to repeat that success? Has it affected your approach to your new album?
"I actually more than anything wanted to do what I could to break out of the niche and try some new things. I'm so thankful for the success of 'Come and Get It' but I'm really looking forward to playing the songs from 'Nights Like This' live and to get that music out there. I think it has the potential to be even bigger than 'Come and Get It'."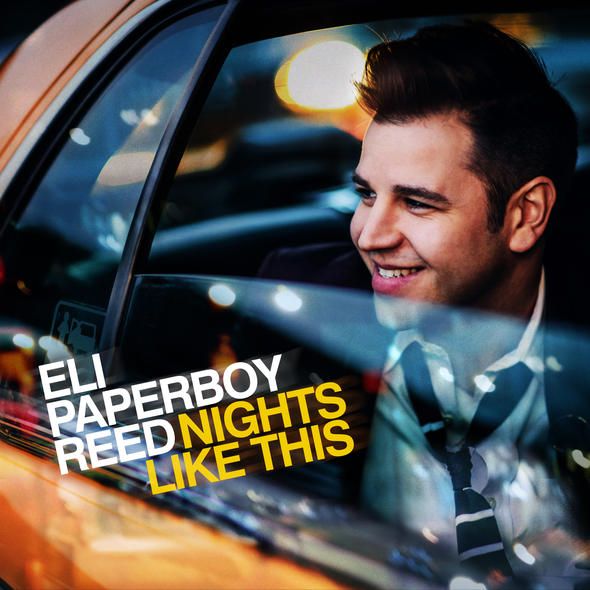 Despite the feel-good factor of 'Come And Get It', darker songs such as Just Like Me and Explosion must surely be the 'fun' tracks on the album to reproduce live?
"Explosion is definitely an integral part of the set, we have a blast playing that one and the crowd always gets in to it. The new tracks from 'Nights Like This' that we'll be playing are what I'm really excited about these days, as it's always fun to début material for an audience that doesn't know it and see what they think on first listen. Shock to the System in particular is a total blast to play and people are always singing along by the second chorus."
What are the most common/hilarious misinterpretations or misconceptions of you that the media/people have of you?
"I think a lot of people think that I'm real purist when it comes to music or that I only listen to '60s Soul. I love Soul music and it's a huge part of my life and always will be, but when it comes to my own writing and production I'm always willing to keep my ears open for new influences. Lately I've been listening to a lot of Norteno and Conjunto music from Northern Mexico that I love. The way they harmonize together and the different types of string instruments they use make for some really beautiful music."
Why did you decide to give Motorhead's Ace of Spades a power soul makeover?
"That was actually my guitarist Ryan's idea and I thought it was a great one. There's definitely precedent for great R&B covers of rock tunes so we're coming from that. I like doing unexpected covers. On the B-side of WooHoo we covered Robyn's Call Your Girlfriend (as Call Your Boyfriend) and in the live set we're doing a cover of a song I love by a certain modern R&B diva but that's all I'm gonna say. You'll have to come to the show to find out!"
WooHoo and Shock To The System deliver a slightly more modern take on Soul and R&B. Does this mean your new album will be more contemporary leaning?
"Absolutely. I think it's time for me to branch out a little bit and try some new things. I don't want make the same kind of record forever and I think I have an opportunity here to really expand my fanbase. I think I have a great luxury in that my voice is always going to be my voice and I can't change that. Because of that, I can take some liberties in production and writing, but when you hear my voice, even over a modern sounding bed, it brings it all back home to the music that I was raised on. I think this record will satisfy the Soul fans and the Pop fans alike."
Your European tour stops in Dublin later tomorow night. What can people expect from your performance? Is there anything they should bring? And does your music sound better when you're wearing a suit or a gown?
"Come as you are! Seriously, just come ready for a good time. If you feel great in a suit, wear a suit, but if you feel great in shorts and a t-shirt that's cool too. People can expect an exciting show with a lot of new music, some old music and just a lot of fun in general. I can't wait to get out there and début the songs from the new album for the European and UK audiences, and I'm excited to see old fans and hopefully some new fans too!"
Eli "Paperboy" Reed plays Whelan's tomorrow night.