Every year the GoldenPlec community of writers and photographers get together for a natter about which artists we expect to explode on the music scene in the year ahead. We have selected our 'Plec Picks' for 2015 and the list encompasses a wide range of artists, highlighting some of the best bands and solo artists currently active in Ireland.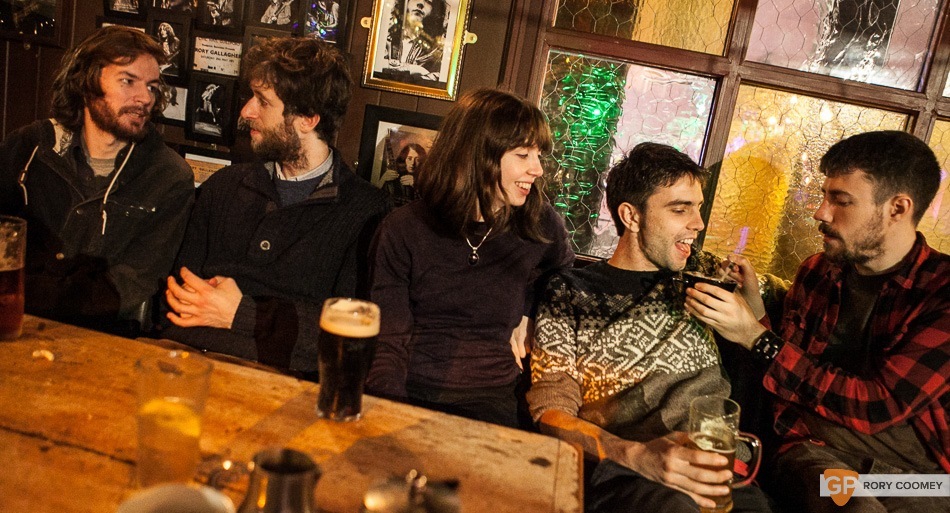 Over the past year and a half, the rumblings for a shoegaze revival have been gathering at typical glacial speed. My Bloody Valentine finally released their follow up album, Slowdive reformed for a reunion tour and both Ride and Swervedriver have announced a return. It hasn't been extinct, just cryogenically frozen until the time is ripe for a re-emergence. Timing is everything in music and Cork's Elastic Sleep look better set than anyone to capitalise on the shoegaze movement coming back to life.
2014 saw Elastic Sleep firmly implant themselves on the Irish music scene's consciousness. Their sound is mightily impressive, embracing elements of dream pop and post rock to form an expansive shoegaze rock sound. Their 'Leave You' EP made an indelible mark across the board on the end of year polls from the Irish music critics, including GoldenPlec. Elastic Sleep's shades of light and dark create a sound for all seasons which evokes nostalgia of lost summers and stormy winters of discontent.
They've had ample time away from the prying eyes and ears of the public to quietly drop such high quality releases of substance and style. Central to this has been the ability to work away in their own studio, which guitarist and sometime vocalist Chris Somers operates.
Elastic Sleep's bass player Ruairi Dale admitted it was a huge advantage for them to be in this position - "He [Chris] does all the engineering, producing ... everything but the mastering for us". It also "saves us money by not having to pay for renting studio time which is a major expense for bands."
Elastic Sleep had the time away from the gaze of the public to hone their sound for their EP, but the extra attention creates extra pressure to live up to. For Dale this expectation is something that is to be embraced rather than generate anxiety - "It does make it exciting. Obviously you get to this stage of the year and I only reflected on it the other day, about how great it went for us. It was one of the best years of my life. A year and half ago when we first started out, it was basically a bedroom operation".
They've made swift strides in such a short space of time. Ruairi elaborates by saying "the single [Anywhere] we put out first was really just a demo and things just started to take off from there".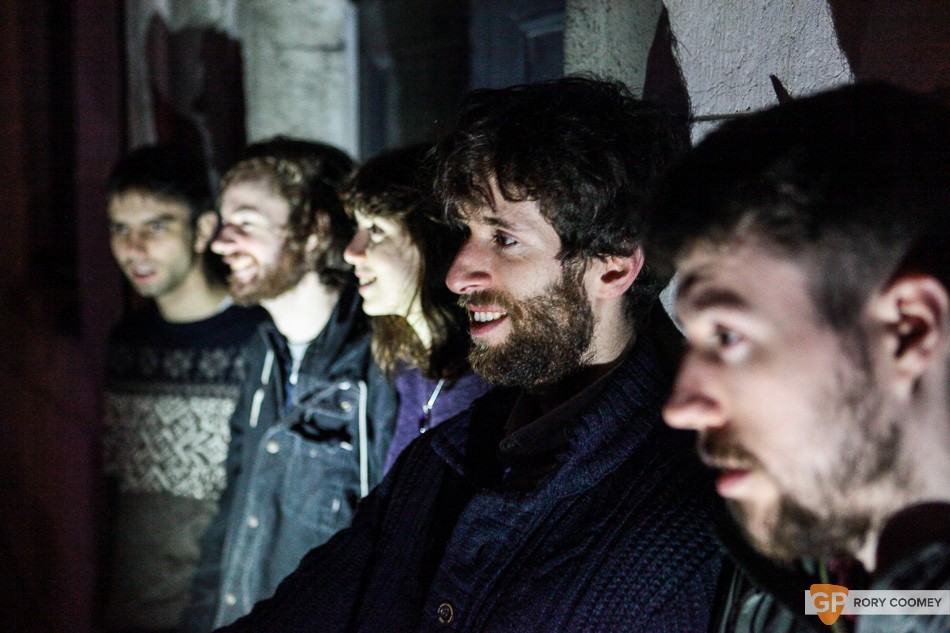 Elastic Sleep recently dropped the brilliantly dense and searing single Slip. The hugely positive response to it caught Dale off guard as he "had personally forgotten it because we made it on the side. We were looking for another single and I couldn't believe the response we got."
There is no point talking the talk if you can't walk the walk, and Elastic Sleep don't disappoint on the live front either. Festival appearances at B.A.R.E In The Woods, Knockanstockan, Mountain Dew Festival and a show-stopping performance at Hard Working Class Heroes provided the evidence that this is a band that can back up their recordings with a live show that matters. B.A.R.E. In The Woods almost didn't happen as Dale admitted, "I didn't know that was going to happen as we got lost on the way there. It was the first proper festival we played. It was fabulous. It was really, really nice. As soon as we got there and past the gates we knew the set up was unbelievable."
It's not just in Ireland that they have made a mark as they are already signed to a boutique label in the UK - Big Tea Records. It's helped to get a mention in the NME, an occurrence that most Irish bands would donate vital bodily organs for.
Dale said "Big Tea have been so good to us. Stedge, one of the heads of the label has worked with us for quite a while and is always pushing us, building up contacts. It feels weird saying I've yet to meet the man in person but we've to go over [to the UK] sometime in the new year. Obviously the UK is very different. We're so used to doing our own press and trying to maximise our time to even get there, it will be quite difficult ... maybe start with two gigs in London, then push after a few months to five gigs in one area".
When asked about 2015, Dale said Elastic Sleep have "a more substantial release in mind, another EP perhaps and maybe something else, which will be recorded in the new year".
With the revival of shoegaze, there will be an inevitable search for someone new that neatly fits into that bracket and be the genre's next standard bearers. Elastic Sleep look poised to don that mantle.
Below, Elastic Sleep have given us the exclusive steam of their demo: No Horizon - enjoy!
Elastic Sleep play the Quarter Block Party on February 6th in the TDC, Cork - with Twinkranes and O Emperor. More info here.