John McCauley found himself in the limelight when he joined Nirvana onstage for a surprise reunion set at US festival Cal Jam recently. The Deer Tick frontman wowed fans of the grunge legends with his eerily proficient vocals, but there's much more to him than that. With seven albums of his own McCauley has carved out his own legacy for both himself and his band.
2017 saw Deer Tick release not one but two albums, 'Deer Tick Vol. 1' & 'Deer Tick Vol. 2', and the group haven't rested on their laurels in 2018 either, releasing more new music in the form of  double a-sided single Hey! Yeah!/Run Of The Mill.
If there's one thing that Deer Tick aren't, though, it's run of the mill. We caught up McCauley to tackle the importance of condiments, the group's Irish roots and the biggest thick of them all, Donald Trump.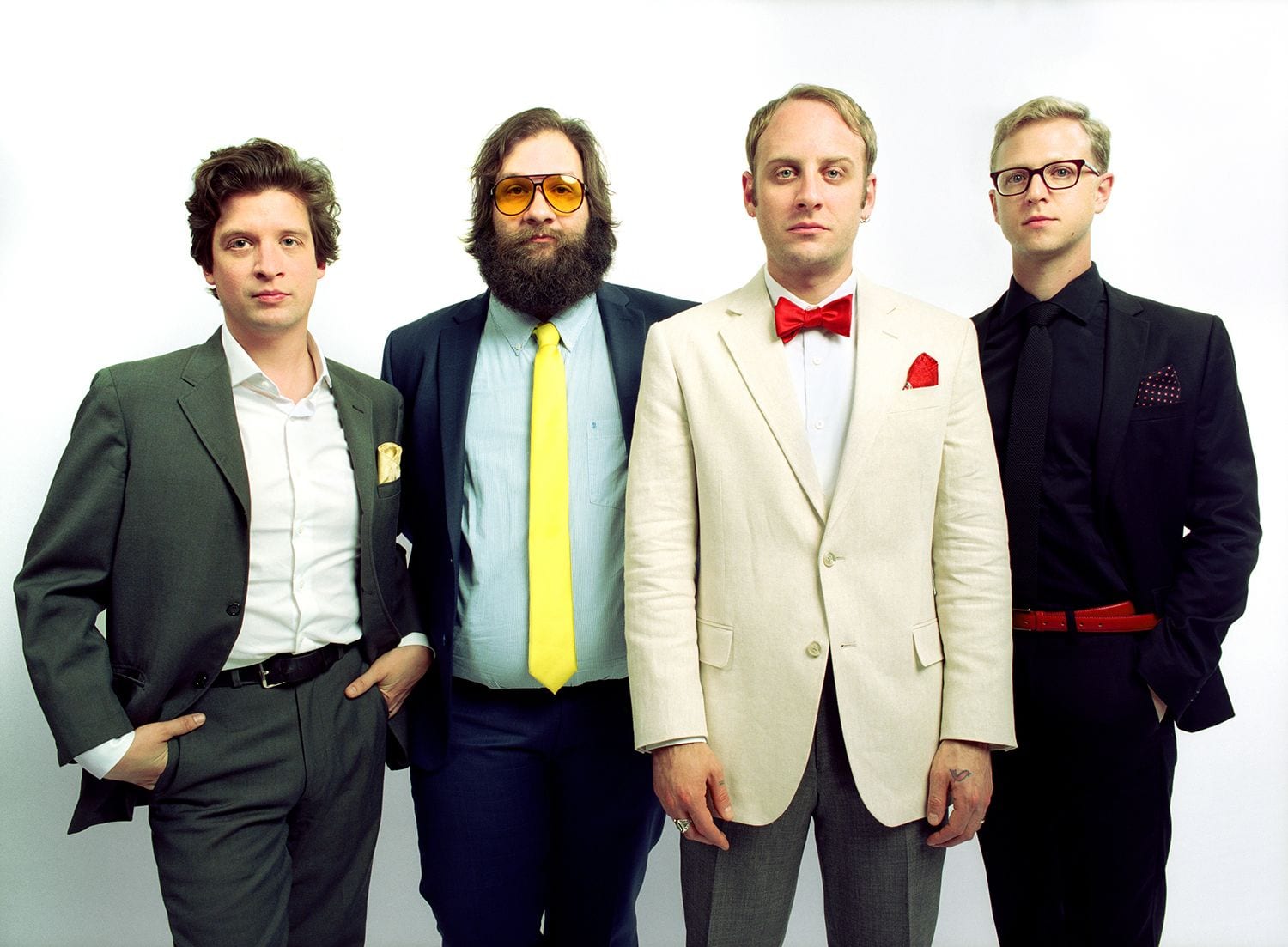 You recently took part in a little jam session with some band called Nirvana. How did that come about?
Back when we put out 'Divine Providence' I heard Dave Grohl was a fan of the album. I guess he also heard that on a few special occasions we performed as Deervana. When they were inducted into the Rock and Roll Hall of Fame in 2014, Dave contacted me and asked me to play a few songs with them at an afterparty.  When The Foo Fighters put on their Cal Jam festival this year, they had us and Giants In The Trees booked for it. Although Dave asked me to do the Nirvana thing only about a week before the festival, I have a feeling he had been planning it for awhile.
Seriously though, that must have been a real pinch yourself moment. Did you have a hand in picking the songs or did you just go with the flow?
It was! I can't believe I got to do it not just once, but twice. We picked the songs together. They're really sweet guys and I could tell how emotional it was for them. It's good to meet your idols if your idols are Nirvana.
Deer Tick seem to be going through a prolific period with two albums last year and fresh material this year. Why do you think that is?
We took a short break after I had a kid. It's nice to be working regularly again, and that excitement must help drive our creativity.
Why did you feel the need to redo Smith Hill in 2018?
That's an arrangement we did on our acoustic tour. It was one of the more drastic rearrangements and we thought it would be nice to record it. I don't think there's any harm in releasing a song twice if you're putting it up on the internet for free.
Why has your artwork become centred around condiments recently?
I don't know, but the options for the future are endless. I don't know if we'll ever be able to go back to non-condiment themed records.
I know you come from a Democratic family, how are you finding Trump's America?
I don't see the appeal of a born-rich guy who has maintained his fortune by constantly fucking people over. He's so gaudy. He seems barely human. I don't think he has anything in common with anybody. Does he have any real friends? Probably not.
With surnames like Ryan, O'Neil and McCauley there must be Irish connections in the group? If so, have you explored them?
Ian is actually a dual citizen of The U.S. and Ireland. He has a lot of family in Dingle. I got bored not too long ago and did my family tree. I found I have ancestors from Counties Cork, Mayo, Cavan, Westmeath and Leitrim, and County Fermanagh in Northern Ireland. The first McCauley came to Boston during The Great Famine. He was born in Blacklion.
What are you planning to get up to when you are in Dublin?
Honestly, we won't have time to do much. If there's time maybe I'll go down to The Cobblestone after our gig. I love that place.
Irish band Fontaines DC recently signed to your record label, have you checked them out?
I have not yet. I'm really behind on things to check out.
Over the years you've contributed to lots of tribute albums and fundraising records. Why do such projects appeal to you?
It's one way I can help people who need it. I don't need to worry about going hungry. I don't have a terminal illness. I think it's important for people in a position like mine to do something, anything, to help somebody else who needs it.
It's approaching your favourite time of the year - will you guys be rehearsing Christmas All Summer Long and Holy Shit It's Christmas, and are there any more plans to record more Christmas music?
Ian's the one who sings "Holy Shit, It's Christmas!" and I think he gets performance anxiety over that one. I think we've only played it live once or twice. We do the other one, but usually in the wrong season. I love and hate Christmas music. I could see us making more in the future.
Deer Tick play Whelan's on November 10th. Tickets €19.00.