Declan O'Rourke has described himself as being "unproducable" in the past, but after six albums and a 17-year career, the "fiercely independent" singer-songwriter began to take stock of his life and wonder:
But what use was all this control? If you had no time for your family, your friends and yourself. Can an artist really know themselves if they always have their head stuck in a spreadsheet booking a tour?
Over time, O'Rourke began to doubt his approach to his career path. Playing the role of manager, producer, and artist, it was time to let go of the reigns and focus on different things.
"I'd reached the point where I was kind of fatigued, running my career," he says. "I managed myself for 4 years, I made 4 records in that time and toured them, but it was absolutely around the clock."
"There was almost no room for anything else in your life and we'd decided to start a family. I was so excited about that and I said: 'I'm not going to do this this way any more. I'm not gonna put my career first at the peril of everything.'"
For O'Rourke, the decision to put himself and his family ahead of his career was an extremely liberating process. It lead to him surveying his life and producing an extremely personal record, which is perhaps as close to a self-portrait as it is possible for a musician to create.
The mixture of maturing and taking stock of his life and career lead to O'Rourke taking on a manager to free up precious hours to devote to his wife and son. This mellowing, and the realisation that he didn't know it all and still had plenty to learn, softened his stance in regards to working with a producer.
"Part of that letting go was saying 'I'm happy to hand over to somebody else'," reflects O'Rourke, who brought on music legend Paul Weller as producer for his new album 'Arrivals'.
"Even making the decision to send him (Paul Weller) a message, I had to say to myself 'if he says yes, you're going to have to give over the reins, not half do it.' It was a hugely liberating thing."
O'Rourke has always been wary of producers, and is concerned of the current superstar status which is placed upon them over the artist they work with.
"It kind of disturbs me that so many records these days, especially in the pop genre, are more about the producer and what the producer did than what the artist contributed and that's almost backwards," he reflects considering the decision to bring somebody in.
"I find that a very scary idea, that if I went into the studio, I'd have to hand over that much control so it didn't appeal to me as a form but approaching this record, I felt that the songs felt like more stripped-down offerings and I knew I'd want somebody around to bounce ideas around and create a vibe."
"You don't want the studio to be too much of an insular place, you need opinions," he notes. "I was thinking, 'maybe this is the time to bring somebody in, maybe even on a friendly basis', somebody who gets what I do that I could get to challenge me or just say 'you could do a better take of that song.'
"I didn't know who that person was, but I was listening to one of his recent records and I was thinking 'you can really hear the decades of experience and comfort in studio in these recordings' and it kind of just clicked with me. 'Jesus, maybe Paul is the guy?'"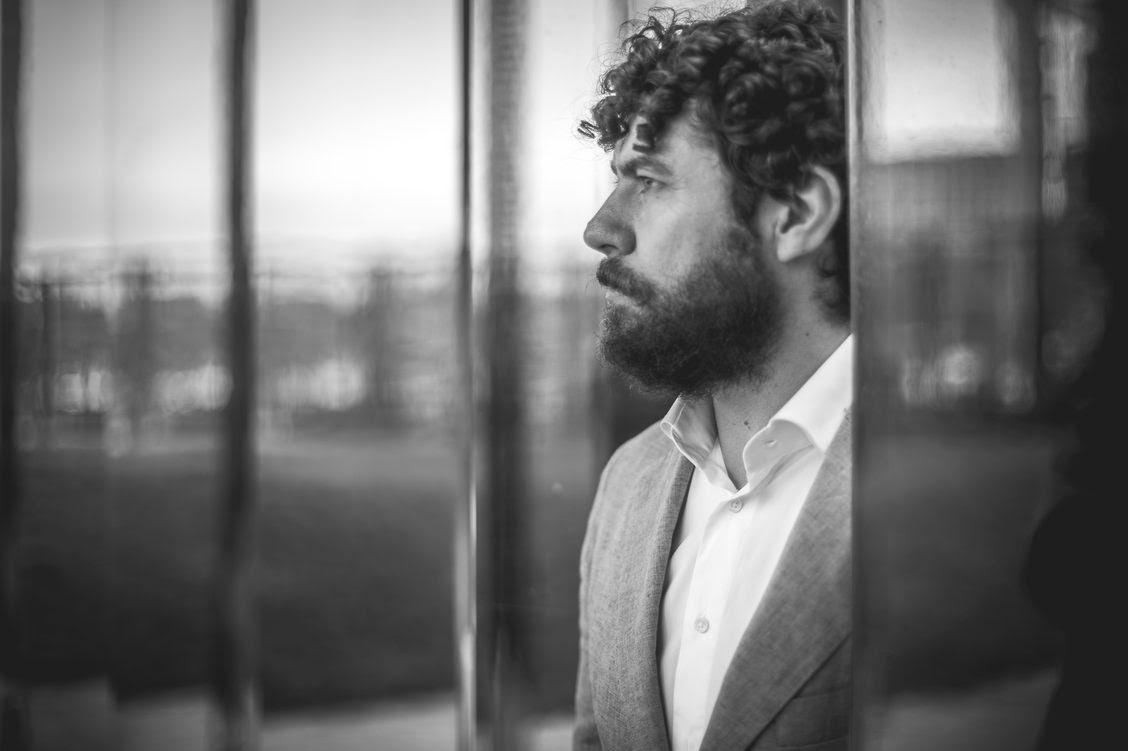 O'Rourke describes Weller as being, "an extremely gentle, nurtured guy. A real pleasure to be around, really disarming and extremely supportive."
"He kept saying 'look this is your record, I'll make suggestions, but you're the one who has to live with this, not me.' He really threw himself into it, it wasn't a ceremonial role. I was amazed at how deep down into the trenches he went with me. He really lived with the songs."               
O'Rourke's previous project 'Chronicles of The Great Irish Famine' explored the most terrifying period of Irish history. A collection of songs that O'Rourke had collected over a number of years, a "hobby side-project" he is extremely proud of. The freedom to create such bodies of work is extremely important to O'Rourke, who believes that songwriters shouldn't put limitations on themselves in terms of themes, subjects or genres, and he is quick to point out that he views himself as a songwriter not a folk songwriter.
"I don't see myself as a folk writer or this or that type of a writer. If anything, I've been guilty of not sticking to any one thing," he says, noting "I've been warned that that's something which is going to cause me trouble and arguably you could say it has, but I think variety is better."
"If you gave an artist a heap of colours on his palette and said you're only allowed paint with red and white, they'd say 'no way', because you want to try everything. Otherwise, you paint yourself into corners that you can't get out of. I've always been afraid of those because instinctively,  it feels like everybody wants to label you because it's convenient for the way that they market what you do but it can really constrain you and it's very difficult to get out of those boxes once you're in them."
"I'd like to think that I've managed to evade that somewhat, maybe not as much as I'd like to but it was a trade-off for the risk of getting more popular in a mainstream sense."
O'Rourke values this freedom to follow his muse and would encourage other artists to follow suit and not be shamed out of it for quick wins.
"We are made feel like it's pompous or you have designs on yourself, so people are timid about saying 'I don't want to be that'. You get accused of being grandiose, but really it's the industry's problem that they want to label everything."
"It should just be as simple that an artist is enough of a description to describe that you are a creative person - you should be allowed to do whatever you want."
For O'Rourke, this approach to songwriting allows him to tackle the rise of the weekend drug dealer on Andy Sells Coke, or the birth of his son on The Stars Over Kinvara, or contemplate the source of human creativity itself on In Painter's Light and place them on the same album without feeling trepidation, three very different songs which showcase O'Rourke's experiential approach to songwriting.
"As much as I was aware of that stuff and disturbed by it because my family live in Dublin, I got an insight into it myself just by being at a party and just having a few drinks and you're exposed to it. You're going: 'okay, Jesus Christ, this is the stuff everyone's talking about," says O'Rourke when we enquire about the inspiration behind Andy Sells Coke.
"I was so disturbed and affected by it that by the time I got home the following day, the song was written in my head. It was just a reaction, to be honest. When we stuck it up online, I was shocked by how many people identified with it,"  he says adding "If it has any positive effect like that, great."
O'Rourke is extremely interested in what drives people to be creative the methods the use and how to access the subconscious as a songwriting tool. These questions are all contemplated on In Painter's Light.
"I found that some of my most productive times were when I was falling asleep at night. Something would appear out of nowhere, or something you've been working on would suddenly click into place, or first thing in the morning before you've gone and looked at your email and stuff which completely pulls you out of that space," says O'Rourke of the age-old concept of the Witching Hour opening the doors of perception.
"The other thing that used to happen to me was, I'd be working, holding a drill against a wall or doing something manual like washing the dishes. When you remove your physical self by occupying it, it allows your subconscious to come forward and there's apparently something in that quite similar to the morning/evening thing where, just as your conscious brain is falling to sleep, the other one starts to take over but there's a little overlap there and they mix."
"I read recently that Dali used to go to sleep in the middle of the day. He'd lay down with a spoon in his hand and over a pot on the ground and as he'd fall asleep the spoon would hit the pot and wake him up and whatever was going on in his brain he'd start painting it. That's fucking brilliant. How do you access that place? And these are the ways that you do it."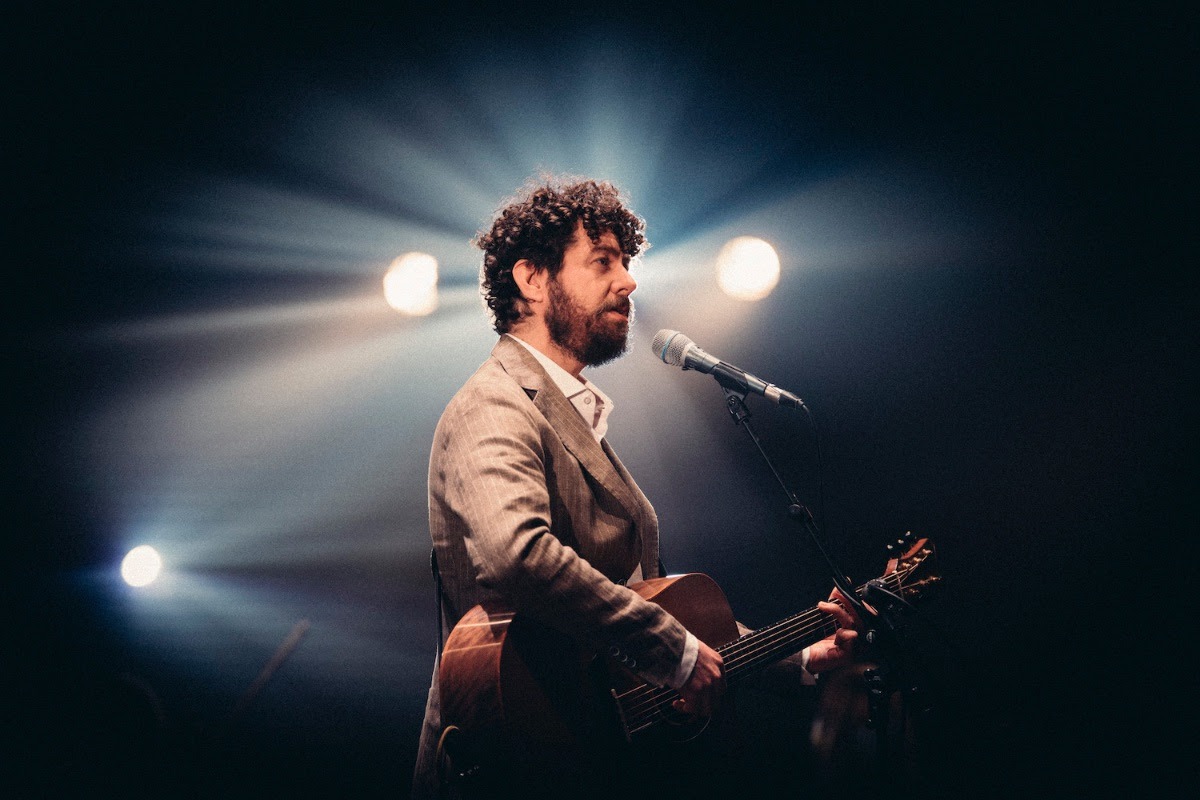 "You have to be proactive and selfish." says O'Rourke when we continue to question him on the methodology of songwriting
"Try to use everything that's interesting in your life try and turn it into something. These are the moments that people will relate to and they might only happen once. If you don't do it in the moment when it feels most powerful and fresh you might never capture it accurately. You almost have to be a bit selfish, sweep things aside and say 'I'm gonna write something down before I forget how it feels.'"
"You train your brain over time," elaborates O'Rourke. "it sits in the background watching and every know and then it'll say 'oh that's interesting', an emotion or something somebody says will jump out at you and you'll think I want to write that, but then what you've got to do is remember how that felt in as much detail as you can."
In many ways, songwriting is the process of doing justice to the epiphany which prompted you to write the song in the first place.
"That's not only the art in it, but the skill that you learn and hone. You have to get the mechanics right, but it's all psychology really," he states. "You're constantly asking 'will that paint the picture for them?'"
Perhaps the perfect example of this is Stars Over Kinvara, a pure emotional reaction to the birth of O'Rourke's son
"I began that on the way home from the hospital," explains O'Rourke. "I did pull over and get out of the car and look up. I'd never seen the sky like it, it was late-January, wintry sky, clear as you like, you could just see forever."
"I'm sure my emotions were heightened by what was happening, but visually it was astonishing. I was recording a voice message for my son to listen to in years to come saying: 'we're on the way home and your mam's driving in the car ahead.' I was doing it for fun but when I stopped, I heard myself say 'the stars over Kinvara' and I just thought 'woah, I've got to do it, this is going to be a song.'"  
One of O'Rourke's most innovative songwriting methods is to write a song completely in his mind without touching an instrument until it is completed, a process which he believes allows him to be unburdened by his own physicality.
"I learned early on as a teenager playing guitar that if you pick up a guitar, your hands just go to the tricks you've already learned - your fingers are actually leading your brain and it should be the other way around," he explains.
"It's the same with writing. If you pick up a guitar while you're trying to write a song, you'll probably play a chord or a shape that you've played before and you'll go 'oh balls, that's boring', but if you just listen to your brain and you don't know what the music is yet, you'll just follow it and allow your brain to create these lovely colours."
"Wait until the last minute to actually touch your instrument and you'll have to find it and you'll go oh I've never done that (chord) before that's interesting."    
A great example of this process is the closing track on 'Arrivals', This Thing That We Share, which O'Rourke only completed in the studio.
"I had sung This Thing That We Share twice outside my head in the weeks leading up to going into the studio. I didn't even play it, I just stood there and sung it because I hadn't played it yet," notes O'Rourke.
"When we got into the studio it was one of 15 possibilities. Paul (Weller) really liked it. In a way it's one of my favourites, if not my favourite recording on the record, because it was the most surprising to me as I had much less of an idea of where it was going to land and it very organically unfolded with me, Paul and Ben (the drummer) sitting there."
The formation of This Thing That We Share was captured on video by the son of engineer Charles Rees, who was hanging around the studio on his summer holidays. O'Rourke had thrown him a few quid to take some photos and videos of the sessions on his phone.
"What I didn't realise until way later was he'd set the camera up just as we were starting to talk about that song and there's an hour long video of us chatting and sketching and taking notes. Paul was asking me the name of chords and I kept giving him the wrong names of chords it was very funny," says O'Rourke with a chuckle.
This track perhaps signifies how successfully O'Rourke managed to let go and trust Weller to lead him in the right direction.
"He had a lovely concept. He said: 'you know the part where it talks about 'smoke into air'? The music should take off there, let it just burst into smoke like you don't know what's happening musically.'  And I said: 'wow, what a great idea: let it blow up.' The sax was added later. I wasn't there, Paul wanted to try that, and I just loved where it landed. I had no concept of having piano on it or anything. I love what he did to it."          
Declan O'Rourke Tour Dates:
Fri 4th March: Hawks Well Theatre, Sligo
Sat 5th March: Watergate Theatre, Kilkenny
Sun 6th March: Siamsa Tire, Tralee
Fri 11th March: Live at St. Luke's, Cork
Sat 12th March: Theatre Royal, Waterford
Sun 13th March: Vicar St., Dublin
Fri 18th March: Lime Tree Theatre, Limerick
Sat 19th March: Town Hall Theatre, Galway
Sun 20th March: Dunamaise Arts Centre, Portlaoise
Fri 25th March: Crescent Concert Hall, Drogheda
Sat 26th March: An Grianan Theatre, Letterkenny
Sun 27th March: Iontas Theatre, Castleblayney
Tickets on sale here Declan O'Rourke's debut novel 'The Pawnbroker's Reward' is out October 29th pre-order here