"My advice is to take no-one's advice"
: David Keenan on life, music, and staying free of convention
David Keenan's defiantly his own man. After a first flash of fame in 2015, he's flitted in and out of the spotlight, releasing tracks on his own Barrack Street Records label. Last year he was one of our Plec Picks and was preparing to bring out his first album; this year he finally recorded it, but instead of opting for a quick release, undertook a gruelling touring schedule supporting his labelmate Hozier. A few words with Keenan dispel any thought that this wayward approach is a calculated attempt at mystique: he has a grandly romantic view of art as a means to self-actualisation, and it's clear that he follows his own heart in all things.
His upcoming album 'A Beginner's Guide To Bravery' is a resolutely idiosyncratic tour of Keenan's world. He may sing like Jeff Buckley, but his lyrics are far more wide-ranging, crossing from pathos to humour to outright surrealism and mixing high-flown mentions of Samuel Beckett and Christopher Hitchens with the familiar details of small town Irish life - barroom snugs and pool cues, James Dean reanimated as an Irish Rail worker. 
Where Keenan's lyrics are expansive, his music is intimate, often featuring just voice and guitar. But 'A Beginner's Guide' shows that he knows how to avoid the usual singer-songwriter cliches. Current single Altar Wine plumbs the depths of Irish religiosity, but it's over a soundtrack that recalls Daniel Lanois. And the album's final track, Dublin Subliminia, starts with just that voice and guitar but builds to a massed chorus of voices chanting "Occupy the city with original ideas" over keening strings.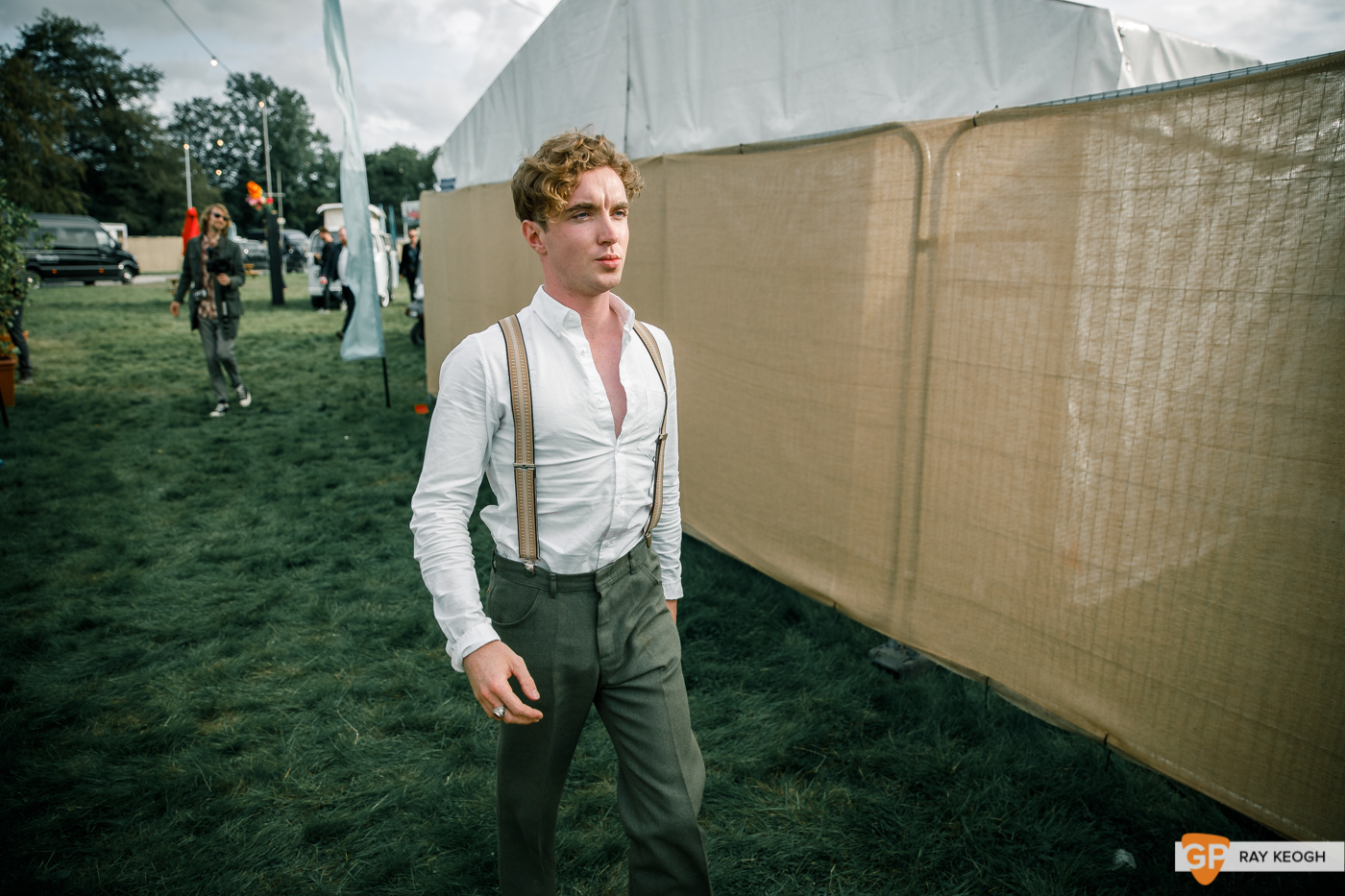 You've been pretty busy over the last few months - not just the usual festival circuit spots, but gigs across the US as well. 
"Yeah, the last few months have been ruthless, but you just need to surrender to it, see how you react. I have to be constantly moving, but it's been good to get back here, to connect to the Emerald, to spend time in Inis Mór."
When we last spoke to you, in 2018, you were intending to release your album that year. Why did it take this length of time to bring it out?
"I wanted to capture the reality of where I was, to map my evolution: the story of moving to Dublin, finding my tribe, the story of my creative catharsis. A record is just that, a record, an account of what's going on. I need to feel an element of danger in what I do, and that's always heightened live, so it's essentially a live record.
I did it quickly, but a lot of things needed to align to make it a reality. It was recorded in a week, in the Hellfire Club in May, but The Healing was rerecorded later, and then I did a few other songs. I had to feel able to stand by them.
Lots has changed since I wrote it. It maps me trying to be comfortable in my own skin, and I've become a more content soul since then. I still have a fire in me, but it's more potent - I have a greater desire to live. Stagnation is death, and I need to keep moving. The next album's already written, and the new stuff that's coming is more direct - I'm trying to push myself more."
There's a lot captured there - I mean, Postcards from Catalonia has everything from paranoia to Christmas to Bosnian beggars. Where does all that come from?
"The primary source material is life. I need to write to be lucid, to be well. Wherever I am geographically, I fill a suitcase full of lyrical bric-a-brac, and I empty it out, and it finds its way into the songs. People separate song and prose and poetry, but it's all imagination: you can't structure it. It's a secondary world that I'm creating through characters, where I'm trying to channel what I'm seeing in the real world. You don't need a degree in English literature to be have an imagination - we've all had that since we were children.
I didn't get a degree. I have no leaving cert. And my advice to young writers is to take no-one's advice. Study. Stew in your own solitude. Make your own mistakes. There are incredible teachers, masters of the craft, who you can learn from, like Marina Abramovic or Nick Cave. But you have to look outside conventions. Look at people who are honest, and find what resonates with you. I'm attracted to people who are willing to stand by their truth. I mean, Jinx Lennon was a great influence on me, because he was always brutally honest.
Two things hold us back in life: fear and resentment. Growing up in Dundalk, I learned to overcome that, to put my chest out and just play my music. I got grief for singing in my own accent, but it just toughened me. I'm not going to dilute myself."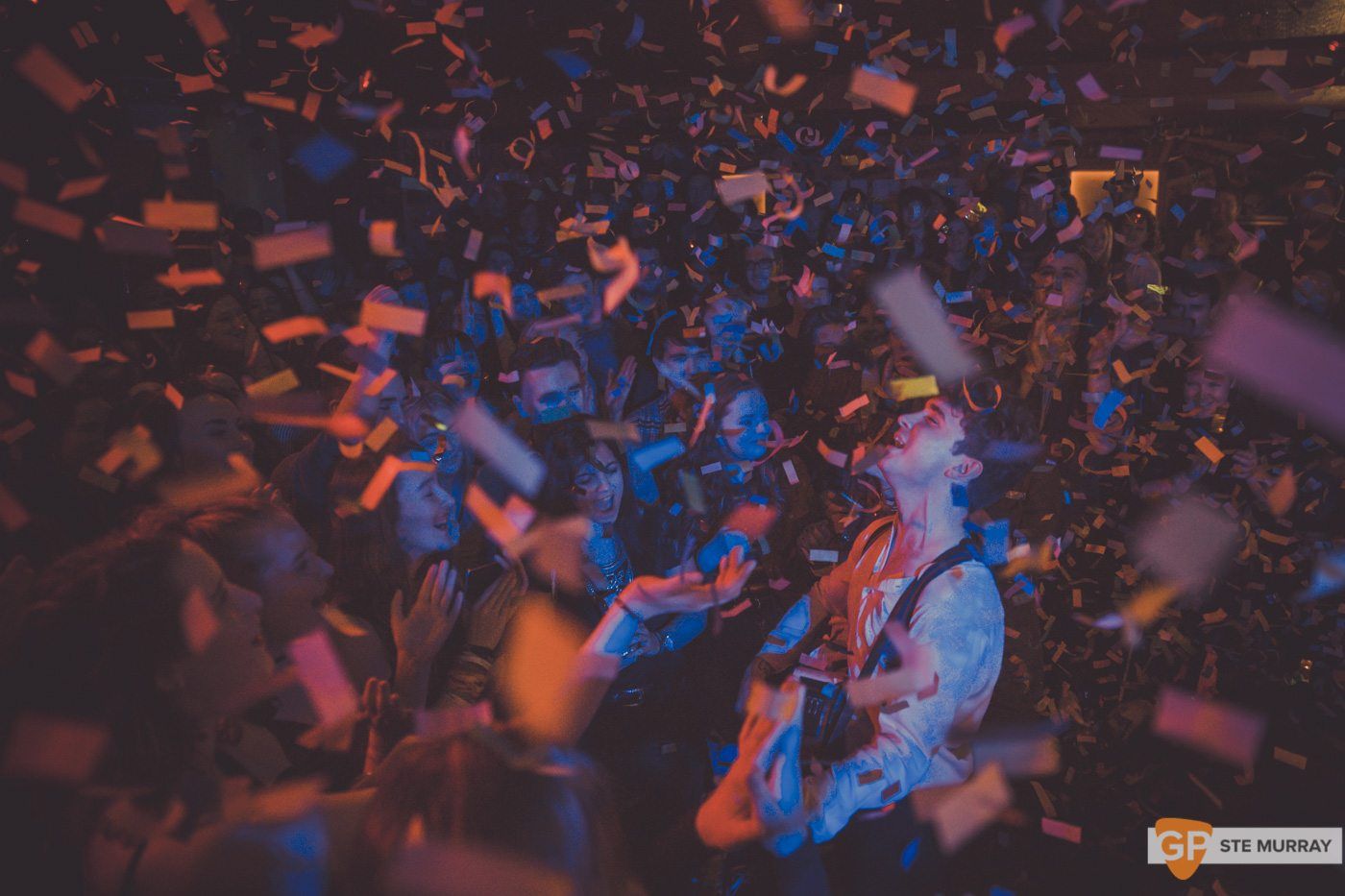 So what's next? 
"I have no grand plan - I want to relinquish control, to live in the everyday. But I want to record and release the next album, to grow from the experience of this one. And I have a collection of writing that I'm looking to put out in the new year. It's another think-thank, another way for me to build a body of work."
And you have another mad concert schedule coming up. How do you manage your energy for that?
"Cigarettes and pickled eggs! The exchange of energy I get at live gigs keeps me going. The Irish tour is going to be really special, and playing the Olympia [where he headlines in January] is a culmination of so much. I played a support gig there first, and now I'm playing in my own right. I'm blessed to be living a life I could only have imagined. It's graft, but it's graft with a fada on the a, Grá-ft. I mean, I'm not sitting in a room throwing rolls of paper in a bin; I love writing. And I'll be living in Paris in February, as part of a residency at the Irish Cultural Centre there."
It's in a pretty sweet spot, on the Left Bank, right?
"Yes, up near the Pantheon. But I'm going to track down some other things - I've heard there are some interesting people in the catacombs under Paris that I might get a few aphorisms from…"
David Keenan - Live in Ireland
7th December - Ruby Room, Castlebar
14th December - Roisin Dubh, Galway
15th December - Dolans Warehouse, Limerick
19th December - INEC, Killarney
20th December - Live at St Luke's, Cork
22nd & 23rd December - Spirit Store, Dundalk
11th January -The Empire, Belfast
13th January - The Olympia, Dublin
'A Beginner's Guide To Bravery' is released in January 2020 and is available for preorder now
David Keenan embarks on a nationwide tour this month, followed by a series of dates across Europe in the Spring. Tickets for all dates available here.