We catch Dagny aka Dagny Norvoll Sandvik on the phone as she attends Larn, Nordic music's most important music conference and festival. Nordic music, like Irish music, has had a bit of an explosion in recent times, something that Dagny welcomes, feeds off and takes inspiration from.
"It's been some very exciting years for Nordic music," she says enthusiastically. "Lots of development…more people are trying to go beyond Norway, so it's pretty inspiring. It's cool to get to be a part of that."
Dagny has honed her craft over a long period of time, writing over 200 songs during her career to date. She is happy that she has been given the time to develop as an artist and believes that this long-term view has been the perfect preparation for her debut album which is due for release later this year.
"For me the album is a big bucket list thing. I've always wanted to do an album, to be able to show other sides than just the singles and the more radio-friendly songs," she says, noting how eager she is to be taken seriously as a songwriter.
"I'm a bit of a perfectionist and I didn't really want to make an album until I knew what album. I've written so many songs, but I didn't want to just go 'here's 10 songs, it's my album'. I wanted there to be a theme, songs that somehow felt like they belonged together."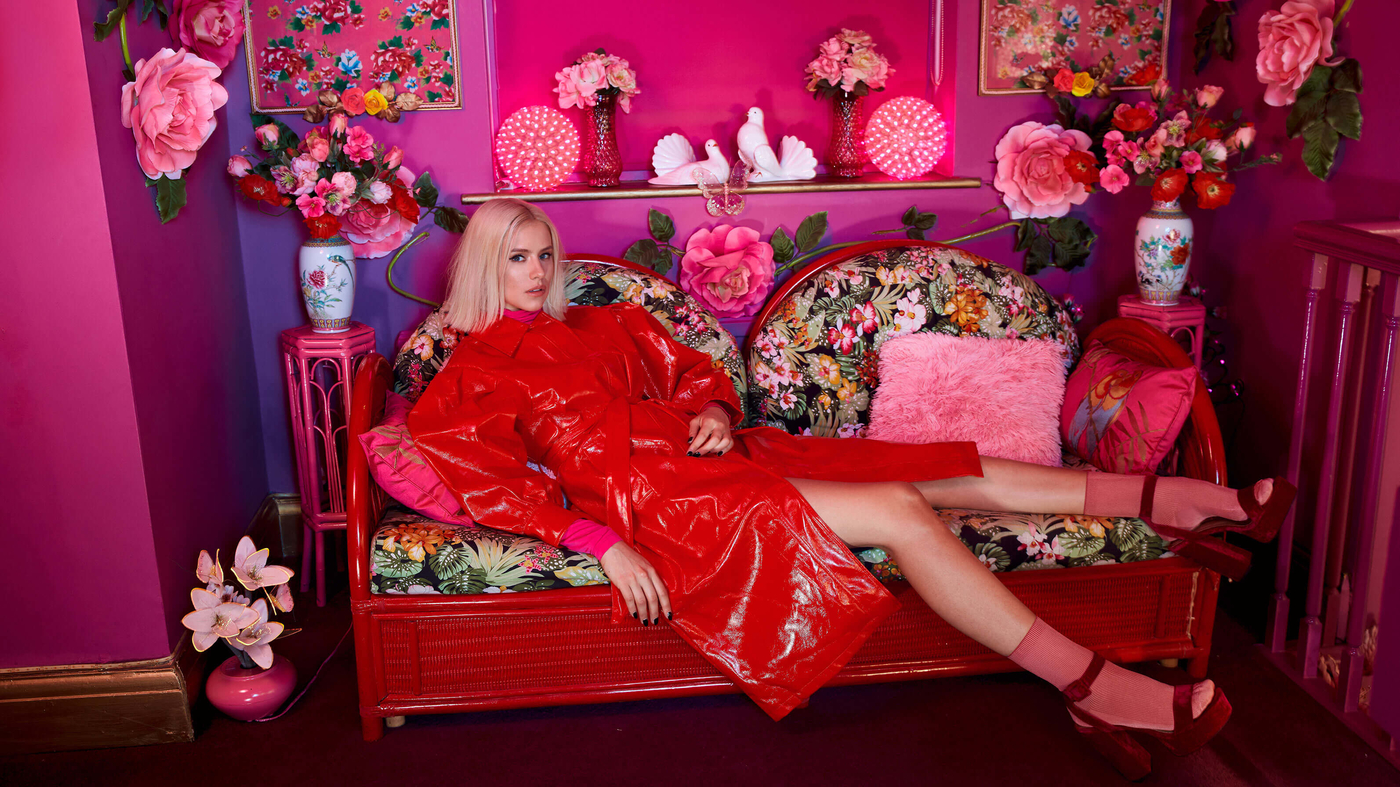 "I kind of ended up going with a blank sheet, starting completely from scratch," says Dagny of her decision to bypass her back catalogue of hit singles in favour of an entirely fresh collection of songs.
"I don't know if it's brave," she says, when we express surprise at this decision. "For me, my fans have had to wait for a long time for me to do this album and it would just feel like a bit unfair to them and myself to try and put the early songs on the album."
This decision was important as it kept thing fresh for Dagny as an artist, insuring it made her debut feel like a debut for her as well as her fans.
"I've written 200 songs, but all of the songs that ended up on the album are quite recent just because they felt more relevant, but I'm very happy that it's finally happening. I just want to put this album out, go straight back into the studio and make the next one, and have another one for next year."
Dagny was clearly keen that the album would allow her to showcase her talents beyond a practitioner of instantaneous pop. "Some songs are a bit more challenging for the listener," she says, noting that some of the songs are "darker than anything I've done before."
"I've tried to be very conscious of the stories behind the songs and take the songs that feel most real and most honest that I'm lyrically happy with."
However, Dagny notes that the selection process was quite tough noting "I had to kill some darlings in the process."
"I knew how many songs I was gonna have on the album and I had to scratch some, but maybe I'll put them on the next album. For some reason they didn't feel like they fit as well as some of the others. It was a hard process at times, but the songs that remain I feel good about."
The one slice of Dagny's debut we've heard to date is Come Over, a track which eases fans into her new direction with a typically catchy affair and a spectacularly colourful video, something which she revelled in creating.
"I haven't done a lot of videos because, for me, if you are going to do something it has to have a motif. I wouldn't just do a video to have a video but if we have a cool idea for a video or a particular story we want to tell, or I have a strong visual identity for it, then I always think they are fun to do. I was excited about the Come Over video because I got to check off a lot of things that I've always wanted to.
"It's actually hanging in my closet right now," says Dagny, at the mention of the red coat she's wearing in the video. "I always try and find the right occasion to use it again but it's quite out there so it's not that often that I get to use it."
Beyond the pop bounce of tracks such as Come Over, the nomadic nature of Dagny's lifestyle permeates her work. Questions such as where is home and what's real and transitory are just below the surface.
"I have lived most of my adult life being very consumed in music and I've been on the move a lot. I lived in London for 6 years, but I was never really there for more than two months maximum at a time. It's hard to make a foundation somewhere, to get a routine and friends you see regularly and become part of a scene because you are constantly on the move."
Dagny doesn't expect sympathy for this, but notes that it is hard to make genuine connections with people due to her job.
"You meet so many people, but you never really get time to spend a lot of time with them....I was never somebody who dreamt about having a big house and a car and a family really early. I love adventure and I love travel and I love music so for me it's worked out really well, but of course there's times when you think 'wow, I've gotten to do so much and experience so much, but I've definitely missed out on other parts of life'.
Dagny got an unexpected career boost last year when Katy Perry reworked part of Love You Like That into her hit single Never Really Over.
"It was very surreal," says Dagny of the unexpected windfall. "It was a song that was very important to me and I always felt like Love You Like That was bigger than myself. If she'd done Love You Like That from scratch it probably would've been a bigger song. So, in a way I was happy that this song got to live on beyond me."
Dagny is also grateful for the way Katy Perry and her team conducted themselves throughout the process.
"I feel like if I'd heard that song and I felt it was very similar and we hadn't been able to be part of it, I think it would have been a very bitter sweet thing, but they called us and they were very upfront about it and clearly my song had inspired something, so all in all, I felt it was a very positive thing. I feel like it was a really cool song for her to do, it took me back to the early Katy Perry stuff and it was pretty cool to be part of that."
Unexpectedly getting a writing credit for one of pop's biggest female acts shone a new light on Dagny as a songwriter, putting her on the radar of some of music's biggest stars. It also earned her new fans.
"A lot of people discovered my song, they heard her version and heard the story and checked out Love You Like That, so I feel like that song got a new time of people discovering it. It opened a lot of doors for me in terms of writing for other artists and people who wanted to co-write...I really want to write for other artists and I really want to challenge myself in songwriting."
Dagny has a healthy perspective on the material that she has stockpiled during her career to date.
"I have so many songs that I'm not gonna use because they don't fit me or I don't feel right about them, even though they are really great songs, so it wouldn't be awful if somebody came in and said 'I really want to do this song'. My focus has always been being a musician and touring and making music that is right for me, so when that happened, I wasn't like 'right, I'm gonna be a full time songwriter for other people just because this thing happened'.
"For me finishing this album was the only thing that I could really think about. It's great to have the opportunity (to work with other artists), but I feel like I have a lot of things left unsaid for my own project, that's my priority."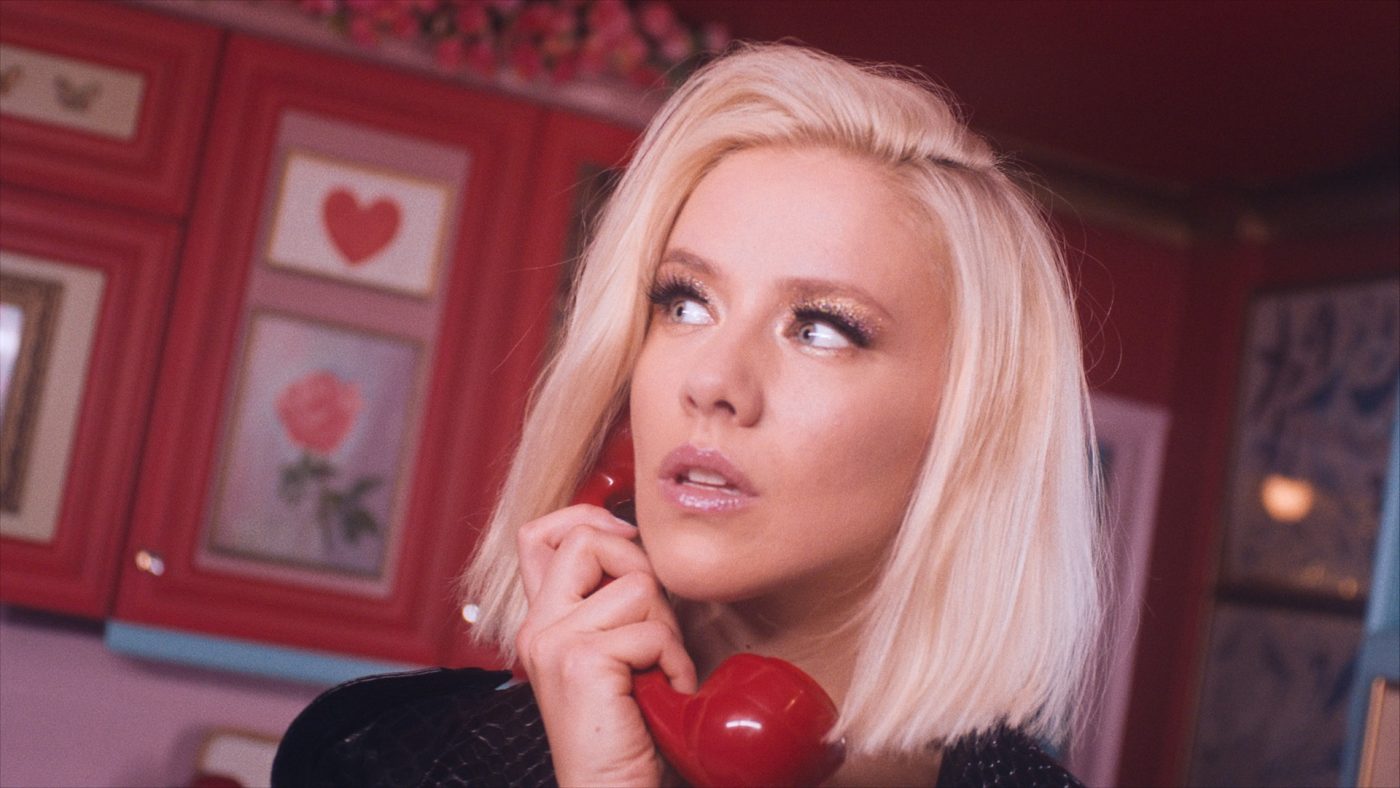 Dagny's ability to remain laser focused on her own career whilst having the self-awareness and foresight to recognise that placing a song with a bigger artist rather than recording it herself may be more beneficial for her career in the long term will hold her in good stead going forwards.
"That is very interesting," says Dagny, when we ask her for her thoughts on the topic of gender balance or lack thereof in festival line-ups despite the huge increase in female artist in the last decade. "I have been touring festivals mainly in Norway and Scandinavia. More and more you're seeing that festivals are getting more and more conscious of their line-up."
"I don't think that anybody should be booked necessarily based on their gender. Music is music regardless of whether it's written by a man or a woman. Music should be listened to completely without any (prejudice)...I sometimes find it a bit weird that in a world where there are so many incredible female artists, why does it still feel like the majority of a festival line-up is male focused?"
"I don't really understand why, because I go to a lot of gigs and there is definitely not a lack of capability, I know so many incredible female performers. I feel like we should start seeing more of an equal balance there in festivals."
Dagny also laments the lack of female music producers, "there are definitely more male producers, there should be a focus on producing more female producers. There's a new wave of female producers and female artists are often producing themselves and I think that's awesome."
"I think everyone should feel like they are able to do the things that they want to do regardless of whether they are male or female, we should be encouraging people to follow their dreams."
In 2018, Dagny recorded a version of Fleetwood Mac's classic track Landslide for Hulu's The Bold Type, which has generated over 13 million streams on Spotify to date. The process of recording such a beloved track was a nerve-wracking experience for her.
"I love the song, but I was also very anxious because I know that I could never do it in her [Stevie Nicks] way or portray the same emotion. I knew if we were going to do it, we were going to have to do it in a completely different way and not try and reproduce it. Once I knew I was gonna do it, I didn't listen to the song a lot because I didn't want to get too familiar with it. I know that I have a tendency to dig in and get obsessed with the details and I think it would have stopped my creative process working on that song."
I'm not gonna lie, I expected that when we put it out that we would get a lot of shit. I didn't know how hard it would be to recreate a classic. I think people really liked it and it was something new (for me) I hadn't done anything like that before. I hope people liked it."
One of Dagny's goals in music is to create music that inspires people enough that they want to perform it themselves. "I would love it if people did that," she says enthusiastically. "The first thing I was thinking was Robyn, because obviously I love her, but I feel like it would be really fun to see someone like a Bon Ivor doing a version of one of my songs, because I know that it would come out completely different.
"I just think if someone was going to do one of my songs it would be great to see it dressed up differently. Someone like First Aid Kit could do a really nice harmonised version of Used To You or Love You Like That. A heavy rock band that would be really interesting."
Before we let Dagny return to the "cold, but beautiful day" in Oslo, we had to ask her about her experience opening for Picture This at their record-breaking run in the 3Arena. "We became very good friends after that - they've been to Norway and I've been to Ireland. The fact that they sold out five 3Arenas is just crazy. It was a real special experience."