Every year the GoldenPlec community of writers and photographers (50+) come together to vote on their ones to watch for the upcoming year. After pulling the votes together, we selected our 'Plec Picks' for 2018. We have classical artists alongside rap, jazz, funk, operatic, soul and anything in between. Our list strives to encompass a broad spectrum of music in order to highlight the thriving and evolving music scene that exists in Ireland.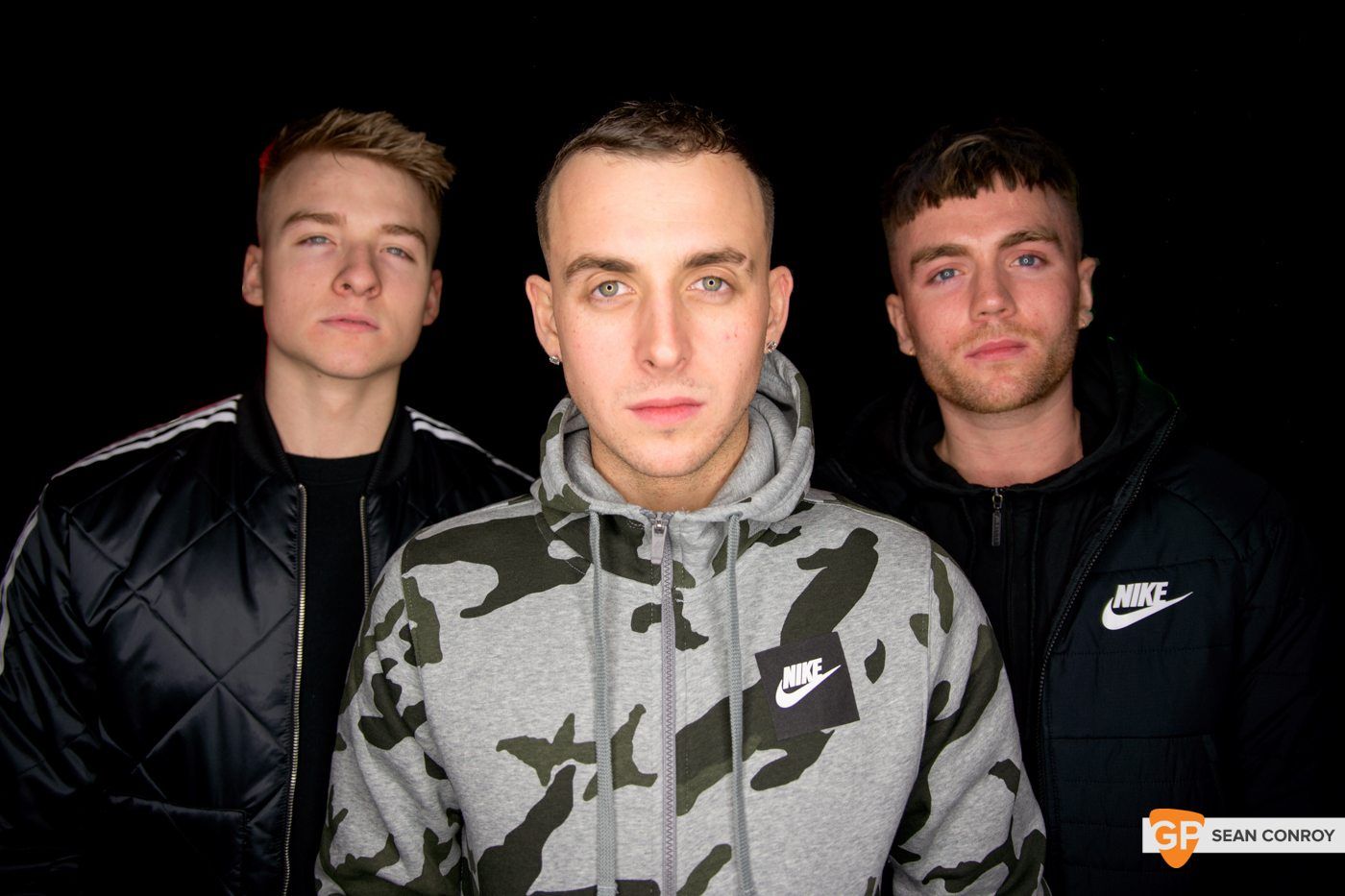 You wouldn't expect a bunch of guys who grew up immersed in the traditional music and its culture in the Midlands of Ireland to cite N.W.A. as their major musical influence. For Chasing Abbey though, it was about the way N.W.A. carried themselves as a group as much as anything that first attracted these traditional musicians to the old-school Compton crew.
"We were looking at N.W.A. and thinking right, there is a lot that we can take from this - obviously aside from them being from Compton and Gangster rap and all that," explains lead singer Teddy C. "But there were other stylistic things that we took from them."
Going against the grain isn't anything new for the trio who ditched traditional music in favour of exploring hip-hop and dance music, but to them N.W.A. set the standard for how to present yourself. "We felt they got the group thing really right from a branding and image perspective. We took that, studied it and learned how to present ourselves as a group." That emphasis on branding and image certainly rubbed off on them.
The most striking thing you notice about Chasing Abbey when you first meet them is their sense of style. As they say themselves, they feel very comfortable wearing tracksuits. It's more than just about keeping warm though, it gives them a sense of identity. "All of our friends when we were growing up in Tullamore dressed in Adidas and Nike and I think we've taken that and amplified it a little bit," says guitarist Bee. "It's a very natural thing. It's clothes that we feel very comfortable in."
Chasing Abbey's secondary school music teacher saw the potential in the young players, bringing them together with the view to entering a competition on Midlands Radio 103. They didn't win the competition, but the experience of playing together and the camaraderie that developed between Teddy C, Bee and Ro was the catalyst for what was to follow. In 2016 they got back together and started making the sort of music they were listening to.
Following years of playing traditional Irish music, the trio bought Ableton and started making music in their own studio. Chasing Abbey's sound is best described as a mix of hip-hop, trap, dance and pop, but in general they don't want to be boxed into one genre. "We like to say the song is king," says Teddy C. "No matter whether it's a trap or dance song, if it's a good song then we're happy to put our name behind it. We're not too worried what genre it's under."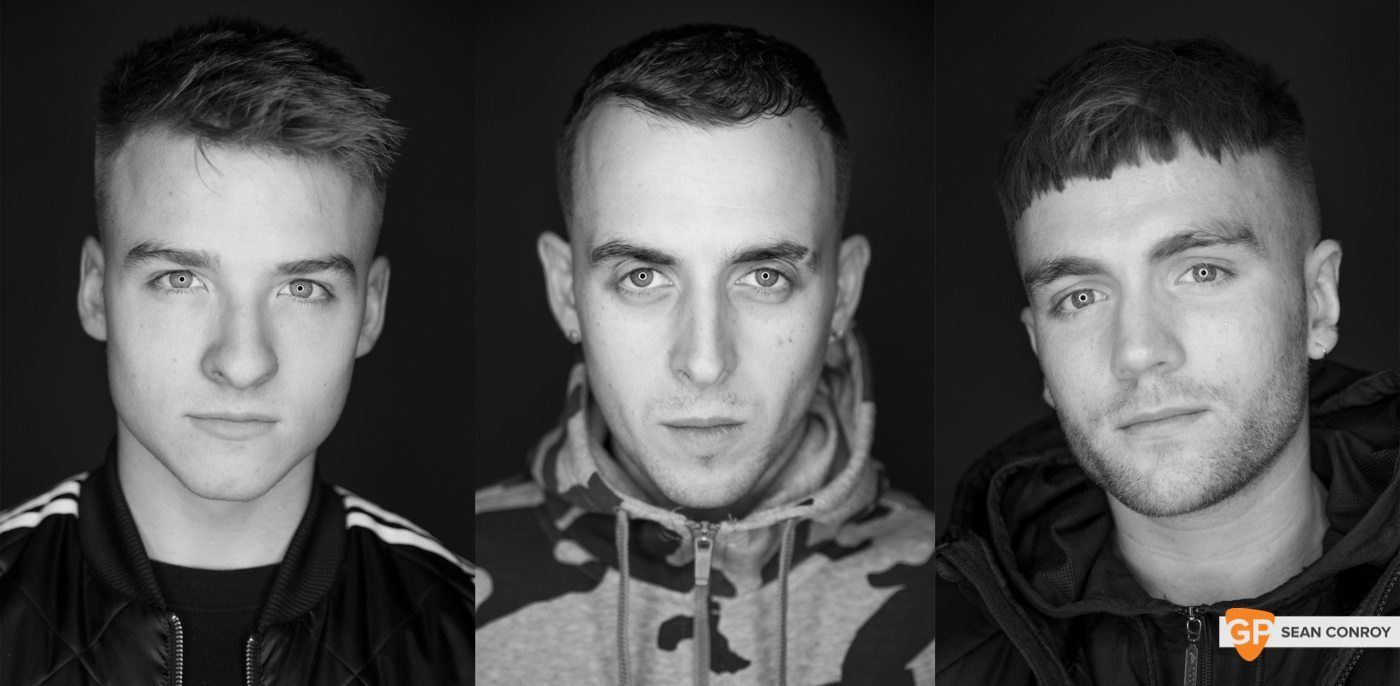 The reason that Chasing Abbey have such a progressive attitude towards genre is because first and foremost they are musicians. They know it doesn't matter how good the production on a track is if the song underneath it isn't up to muster. "We learnt to play as a group of musicians," says Teddy C. "And it's a really important thing to understand music, if you want to produce music. If you don't understand musicality it can be very hard to translate that onto a laptop."
Their first single, That Good Thing, allows them to showcase their musicianship and when they perform it live. It sounds completely different to what you hear on the radio. "When we play on radio shows it second nature for us to play That Good Thing on a guitar," says Ro. Stripping a song back can be a daunting task for some artists, but Chasing Abbey enjoy playing songs in their purest form. "We love performing, but you can't perform with the track with a live vocal over it," says Bee. "If you're sitting in your car and you hear this produced track, it just doesn't sit right."
That Good Thing, which has amassed nearly 1 million streams on Spotify at the time of writing, wasn't actually that beloved by the group themselves. "We actually called off That Good Thing, we didn't have much belief in it," says Bee. However, that stance soon changed after they sent the song in for consideration to a call-out for Irish music for the Louise Duffy Show on Today FM.
They submitted the track without much internal fanfare, expecting their chances of reply to be slim to none. However they received an email from the Kate-Brennan Harding (producer of the Louise Duffy show) soon after saying that their song had in fact been selected from over 500 submissions and it would be playing on the show that very night.
From there, That Good Thing took off well beyond the group's expectations, gathering airtime across all of other major Irish radio stations. Even though they've released the track online, it was the traditional exposure of radio that opened the door for the group to develop into a household name and led to them signing a record deal with UK dance label 3 Beat Music back in September.
And Chasing Abbey are clearly very grateful for the role that radio played in getting their music out there. "For Today FM to show belief in us and put That Good Thing on radio was great," says Ro. "Then our whole release campaign was completely driven by all radio stations, rather than SoundCloud."
It may seem like an old-fashioned approach, but Chasing Abbey know that the relationships they've built with Irish radio stations will be beneficial to them in the future. It's not that they don't use modern technology to broaden their fan base, but more they know there are other avenues available to them.
While in many ways it's easier to get your music out there nowadays, it's harder to get recognised as the market is more saturated than ever. For Chasing Abbey though, their problem is more about where they're located and how being from The Midlands presents its own set of challenges.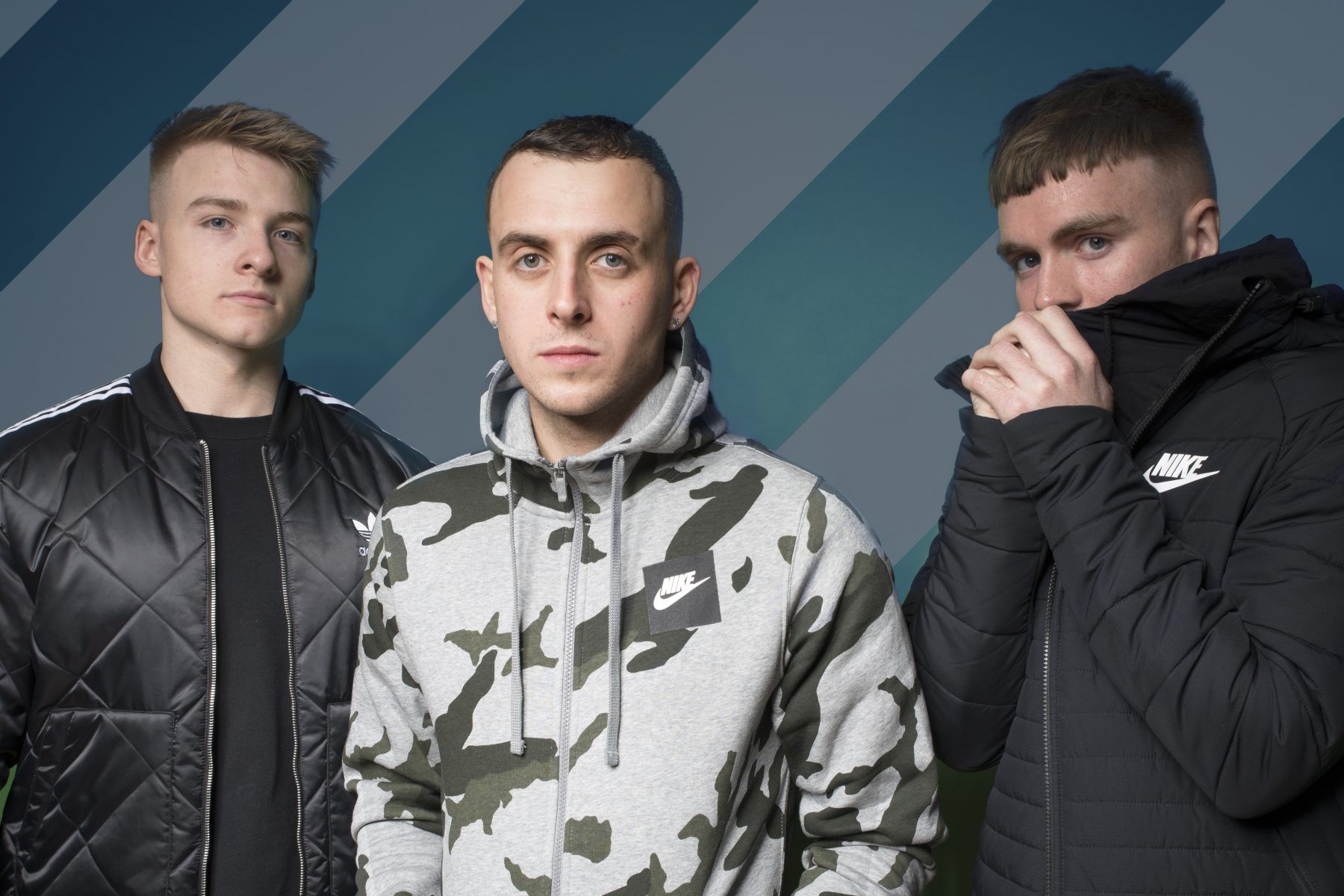 "The eye is always on Dublin and no one is really too concerned with what's outside it" says Teddy C. "It's hard to get noticed because you have to break through the first barrier whereas people in Dublin start a bit ahead of you."
There are artists from The Midlands such as The Academic and John Gibbons making a name for themselves. Chasing Abbey hope to not only follow in their footsteps, but to blaze a trail in their own way. At first they were slagged off for being a hip-hop group from Tullamore. "People were like, 'Who do you think you are? You're from Tullamore' and we were like, just bear with us a second".
They knew that despite the pushback they had to pave the way for others artists looking to get into hip-hop in the Midlands. "It's a tough thing to just go for it because you're led down the trad route," says Ro. "But there are so many more hip-hop artists and pop artists now."
Putting themselves out there has paid off for Chasing Abbey and now they're focusing on making "good music" as they call it. The ultimate decider for the band when it comes to writing music is whether their audience will like it or not; or as they call the audience, Abbey. "As we were making the music, we nicknamed the audience Abbey," explains Teddy C.  "We were talking about the audience like its named Abbey." At the same time they're chasing their dream of music and trying to please their audience, hence Chasing Abbey.
With the recent release of their new single Talk to Me and a trip to London, they are certainly moving up in the world. They still remain grounded though, even with all the attention and praise they've received.
Through it all, they're still the same three lads from Tullamore chasing their dreams.