The Northern Irish Music Prize album of the year winner is a courageous collaboration between Elma Orkestra & Ryan Vail which weaves new and old musical worlds together with a little help from poet Stephen James Smyth and traditional music legend Moya Brennan.
'Borders' mixes the mystical with the modern, recognising that what it means to be Irish isn't a static field but an evolving proposition, simultaneously tied to our hectic history and our lust for creativity and evolution.
'Borders' recognises and embraces the duality of what it is to be Irish and attempts to find the beauty in those numerous threads. We caught up with the duo ahead of the release of their new single, Love, (out April 3) taken from the extended edition of 'Borders' (out April 17th) to find out the story behind this magical collaboration.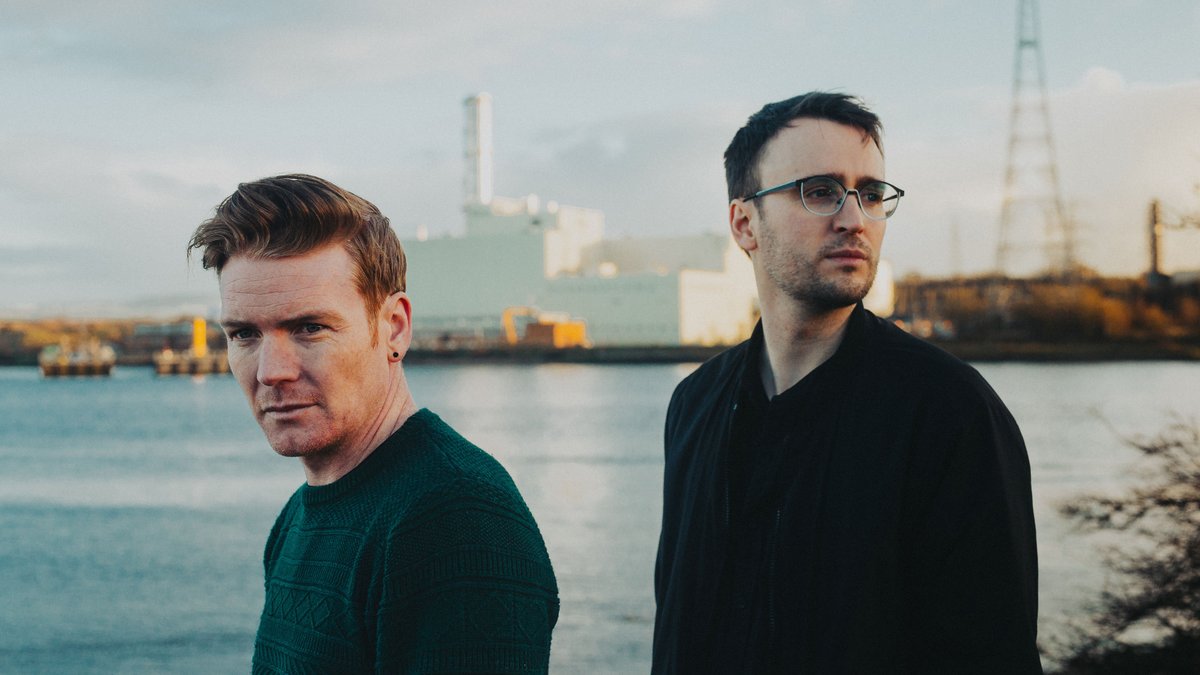 You guys come from different musical disciplines. What drew you together initially?
EOIN: Well, you say we come from different musical disciplines and others have said that too, however that's not really the case what-so-ever. We're both producers. That's both our main discipline. I've been writing and producing with drum machines, samples and synths for years. I'd say where we differed was that Ryan's music focused more on minimalist electronica and I was producing alternative pop music, that is until I started the Elma Orkestra project.
That's when we realised that a collaboration might work. Possibly, due to my name 'Orkestra', people have presumed I've done the 'Classical' elements and Ryan has done the 'beats'. This couldn't be further from the truth. We've always worked together without egos. We've always gone with whatever sounds better, be that a kick drum or a piano or string sample.
What was the mission statement of the project and how did that work on a practical level?
RYAN: From the outset we really wanted to show the border lands where we are both raising our families to people from around the world - to show them that this is not a piece of land that is divided by politics, this is where families live, shops thrive and the past has been forgotten. We felt our communities were not being shown for what they were, we felt like they where being used for political gain and had been shown as a problem rather than the solution.
For us to show that the border did not separate or even really exist in plain sight, we took to the sky, flying a drone to show this landscape. After months of collecting footage, it was edited into the visual show that accompanies the live show.
Was there a moment when you thought 'hang on, we're really onto something here'?
EOIN: Yes... after our first ever gig. We filled the Guildhall in Derry to capacity and set up a massive debut show with lasers, visual etc. The show ended with people in tears all over the hall. It was incredible. That's when we realised, wow... this actually comes across as we intended.
There is a recurring theme of merging the old and new throughout the album...a sonic decanting of our shared history that cannot be defined by lines on maps. How important was it for you guys to showcase this during the divisiveness of Brexit?
RYAN: The balance of this for us both was super important to us. When we began writing this album, Brexit was in full swing, as were the Mexican wall discussions in America. So naturally we referenced the past and the present to remind ourselves how far we've come. We felt it was important for the show and album to show this too, as it reminds people that we can grow together in peace through tough times.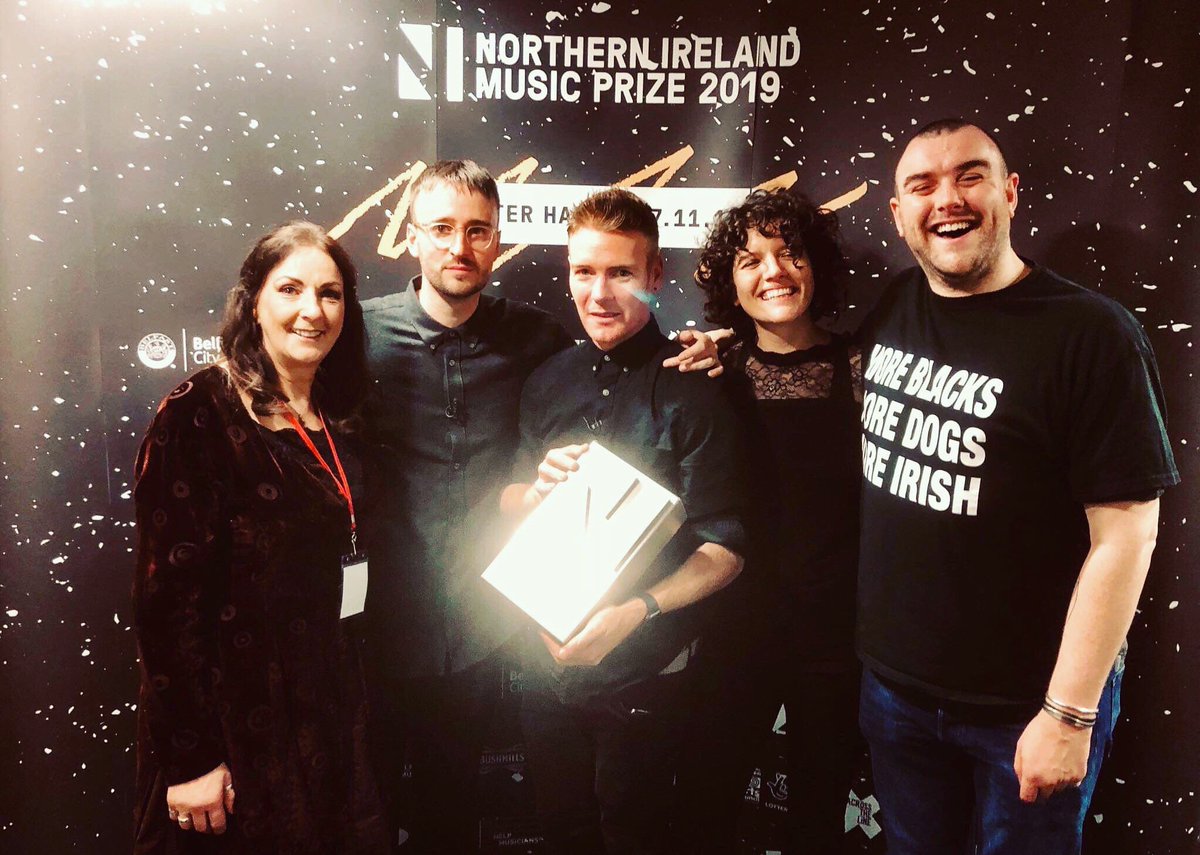 The North/South divide in the music industry can often be quite stark. Now that you've started the conversation, have you been pleasantly surprised by the reaction from the artistic community?
EOIN: I guess there is a divide of sorts between North and South but we've always done oaky in both parts of the country. We've had amazing support from the likes of you guys for years and had a string of dates booked for this year 'til the big CV reared its ugly head, but the radio support etc. has still continued with the likes of Dan Hegarty, John Barker, Fiachna O'Brionna and Cian O'Cobain to name but a few. There has been support from Other Voices, North and South (we played Berlin and Belfast with them), and in general I've seen plenty of support from fellow artists both North and South. It's been great.
The vocal contributions of Stephen James Smith and Moya Brennan are a good example of mixing these elements together. How vital were their contributions to your mind in tying the project together?
RYAN: Both of these collaborators are super important in the album. Moya's song Colours was the first collaborative track we did. Moya sings about loving the land your from and transfers from English to Irish while singing it, while Stephens poem MY ISLAND addresses the issues most don't talk about in a very open way. Both of these tracks help the album reach a wider audience and help people understand the idea behind it.
You won the Northern Ireland album of the year. How did it feel to be recognised in such a manner?
RYAN: The Northern Ireland Music Prize for us was such a big surprise. It really feels amazing to win an award in something you love doing. We don't write albums with awards on our minds, but to be recognised by industry professionals is a very nice feeling.
You expanded the Borders universe with Graffitis, featuring poet Virginia Leyva. How did you hook up with her?
EOIN: I've been doing production work in Mexico on and off over the last two years. I've been working with rising stars in the alternative scene over there. A bunch of people from there knew about the Borders project just from having a connection to me, and over and over I heard people suggesting that we bring it to Mexico as it would make complete sense there, what with the wall etc.
Of course we were up for it and myself and Ryan thought it'd be amazing to have a Mexican connection to the LIVE show, so I reached out to Virginia Leyva and she was super excited to get involved. She was amazing to work with. Such a talent. I even directed a Mexican drone pilot to film footage in the same vein as the footage I captured for the visuals in our show. They sent it over and I put it into the show for the Mexican gig, making a further connection with their country and ours. It was quite beautiful.
Have you any plans to work on a second album? If so, when can we expect to hear new material?
RYAN: If we feel there's something important we need to write about, I think we would both jump at the chance to do it again. I don't think we would just write an album for the sake of doing another album.
We do have a new single coming out this month and an extended version of the album with bonus material.
How difficult was it to take the album from the studio into the live sphere?
EOIN: Well...quite difficult. It involved a lot of working out and reverse engineering. There was a whole LIVE show to build. The visuals took me months of filming and editing while Ryan built a complete lights and laser show. We then had to figure out how to make it all sync while maintaining the LIVE element to the show. So, yes... a lot of wizardry going on to bring it all together. We learned a LOT in doing it.
Having spent so much time breaking down barriers and melding worlds it would be a shame to present the album live in a normal fashion. What can we expect from the Borders live experience?
RYAN: The BORDERS live show is quite an immersive experience for the audience . Not only is the album performed live with various players and instruments, it also has a large visual side and light show. The audience  essentially get a very high-end production usually seen on large stages, but in venues and theatres. So I'd like to think its very good value for the money.
LIVE DATES
Ulster Hall, Belfast w/ The Ulster Orchestra - 6 May show postponed, awaiting rescheduled date for Autumn 2020.
18 June - Kino, Cork
19 June - Button Factory, Dublin
20 June - Roisin Dubh, Galway