In the triumphant, never say die spirit of Orange Juices' Rip It Up And Start Again, ex-Otherkin frontman Luke Reilly has reinvented himself under the guise of Blood Donor with a striking lead single, Bienvenue, a colourful, sample-laden, alt-pop collage of sun-kissed misery - perfect for these isolationist days we unexpectedly find ourselves in.
Observing social distancing best practice, we caught up with Luke via email to find out about the last days of Otherkin, his brave new venture into pop music, and his plans for the future.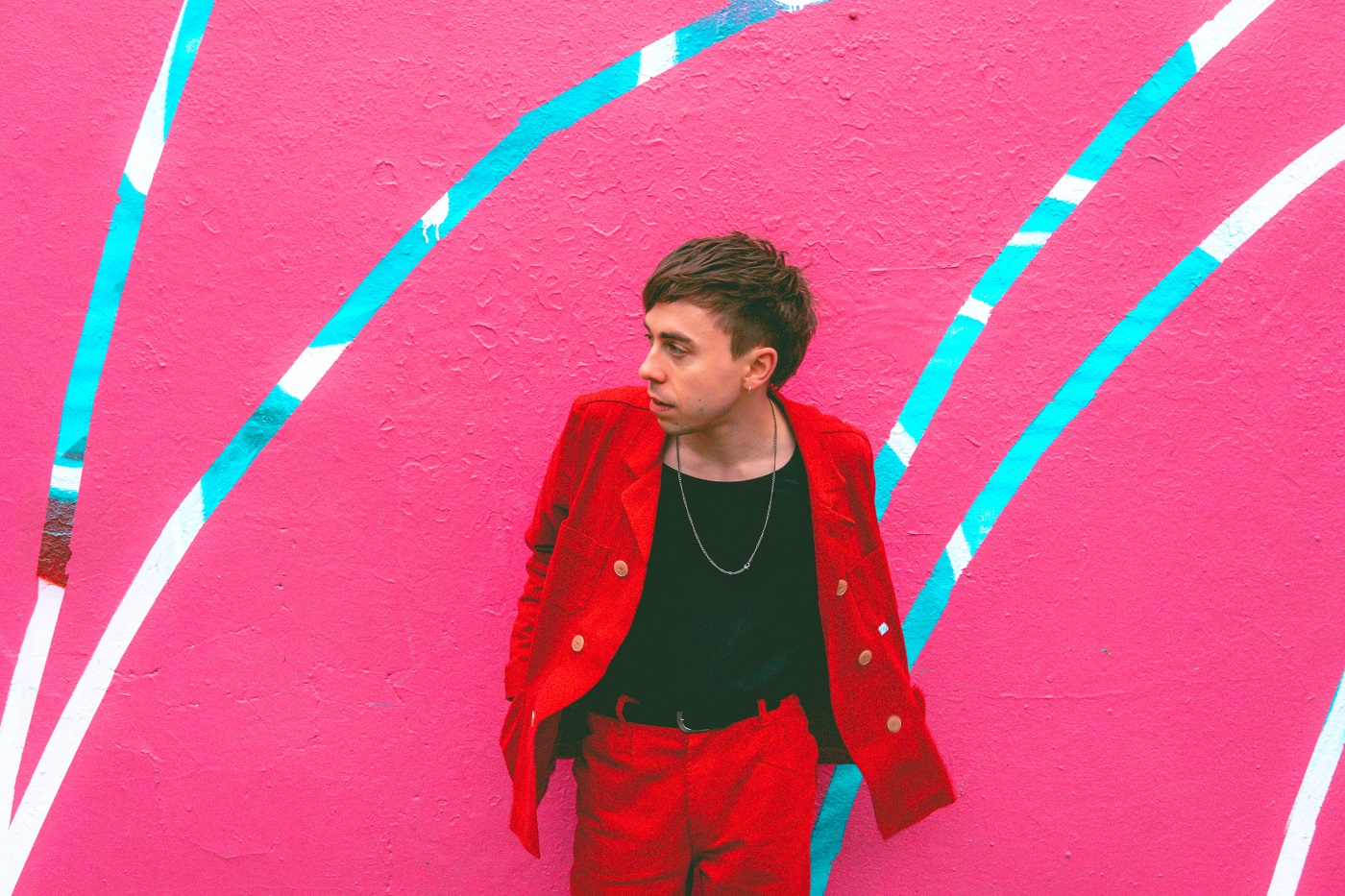 Otherkin called it a day last year. Why did you guys decide to pull the plug?
It was a combination of factors really. Being in a band isn't quite as glamorous as it's made out to be, and if things aren't going well you can spend a lot of time just totally stressed out.
We were in kind of an unfortunate position where we were quite visible to everybody, attracting good radio-play both here and abroad and pulling in good streaming numbers, but then we'd embark on a UK tour where we had only sold 10% of tickets. That's totally unsustainable. You have a lot of money going out with very little coming in and aside from keeping the band afloat, you're also trying to keep yourself afloat. I wasn't able to commit to a full-time job so at one point I had six part-time jobs that were just about keeping me going.
That becomes really taxing after a while and I wasn't the only one it was getting to. We banked on our new material to turn things around but when that didn't pan out we became a little disenchanted. We had some long talks and pretty much agreed that we weren't enjoying it anymore. That's the real kicker, you pour yourself into something that you love so much that you're willing to sacrifice any semblance of a normal life in order to pursue it and then you grow to dislike it?
That was the point that we decided it would better to end it before it drove us into the ground. We made the right decision. We're all still best mates and we didn't want to jeopardise that.
The final run of shows must have been quite emotional. Were you surprised by the level of support?
We were and we weren't. We kicked off the run in Cork to a near-empty room and that was pretty disheartening. On one hand, it almost confirmed that we had made the right decision to split, haha, but on the other hand, it gave us the sense that people weren't gonna miss us.
Thankfully the gigs picked up and the remaining three were really special. To be approached by people who had flown in to see us and recount particular memories they had that involved us or our music was something I won't forget. I'll be the first to tell you that Otherkin didn't exactly make emotionally profound music but there was a real sense of camaraderie and spirit behind what we did.
There's something about the experience of following a band, of being invested in a band that really matters to people. It made me feel really privileged and humbled that I was a part of that feeling for people. I'll never forget when an entire family from Newcastle showed up and each of them had the 'OK' from our album cover tattooed on their wrists.
What are the other guys up to?
Most of them are still active in music. David has set up an amazing recording studio that you'll hear about really soon. It's genuinely one of the best studios I've ever been in and I'm looking forward to people getting the opportunity to see it. Conor is booking bands and writing loads of great music and Rob is fully in the design world now. He's been designing a lot of the artwork for Blood Donor.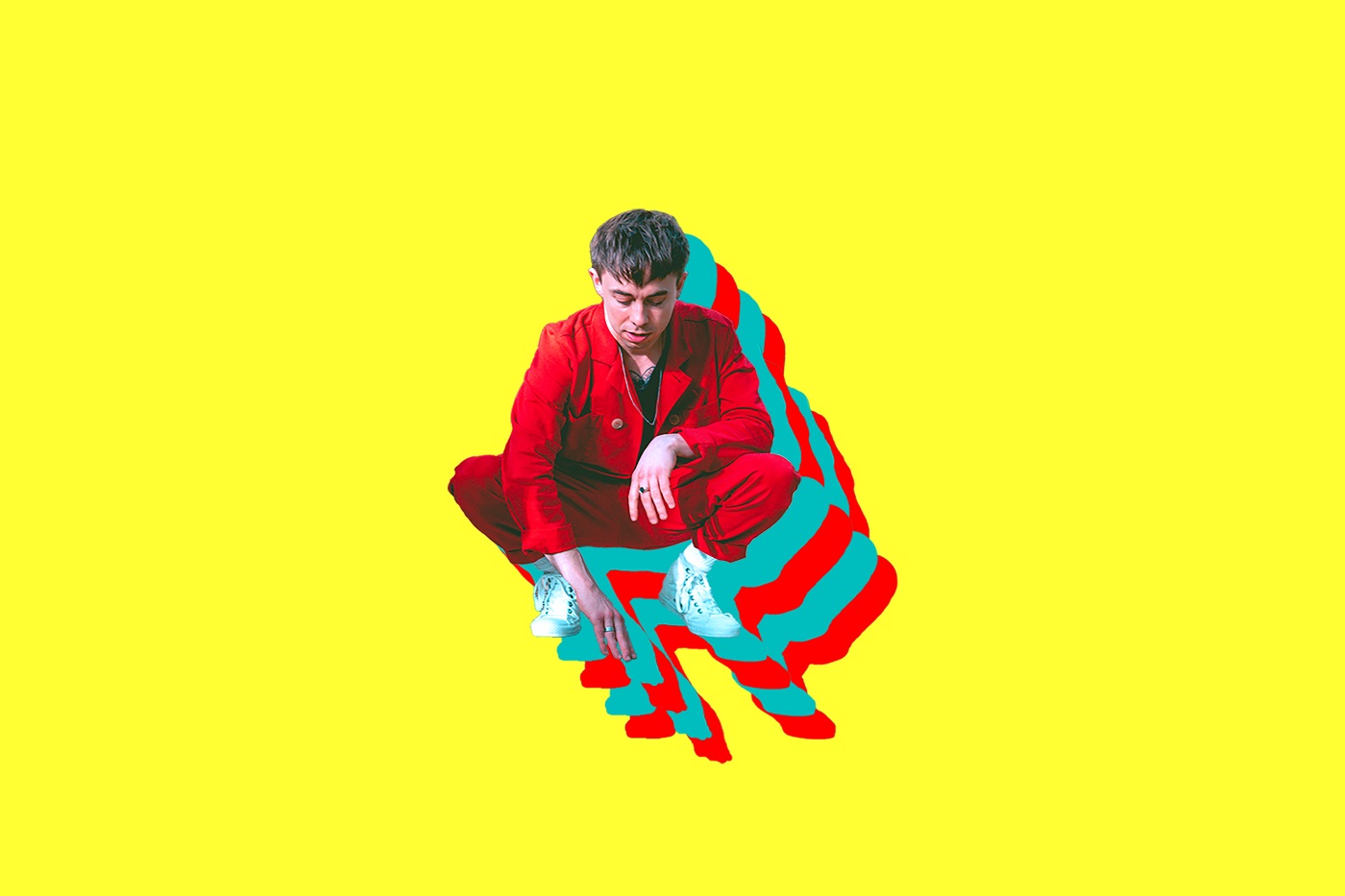 Despite the precarious nature of the modern music industry, you've decided to go solo. Was it a difficult decision?
Not really, no. I mean, having the band come to an end was obviously difficult but it didn't stunt my desire to keep writing songs and releasing them. Even throughout Otherkin, I was always writing songs that I knew would form a solo project someday. My Blood Donor profile on Soundcloud has been up there for almost 8 years now!
If anything, going solo means I can really put the reins on the level of commitment I want to invest into my music. If things kick off, that's great. If not, that's great too; I can pull back and put some more time in other aspects of my life, like my education or a career, things that were difficult to prioritise when you're part of the mutual decision-making committee that a band becomes.
You decided to do a Villagers and go under a moniker rather than your own name. Why did you decide to do that and how did you come up with the name?
I was never keen on putting out anything under my own name. It just seems a bit sexless or something. When I see a male artist using their own name I invariably envision a straight white dude with a Takamine acoustic guitar singing songs about how love is like a flaming marshmallow on a stick, all the while sounding like he's trying to inhale his own tongue. I know that's generalising but personally, I didn't want anyone to carry any preconceived notions of what my music will be like. Putting songs out under 'Blood Donor' gives me that bit of distance, I think.
Plus the name is metal as fuck.
The palette of imagery around Otherkin was quite dark, but Blood Donor is vibrant reds and pinks. Were you keen to deliver a strong sonic and visual message to separate your musical past from your musical future?
Yep, for sure. I love when you can look at artists who have a clear demarcation between different eras of their music. You look at a photo of Bowie and you can say 'oh, this was from around Aladdin Sane', or 'this was Diamond Dogs'. I wanted people to know this is a new phase for me too. I worked with Rob on that a lot, he strongly pushed me to make sure that people were aware that this is its own thing entirely.
You've just released your debut single Bienvenue. Tell us the story behind the song?
I started working on Bienvenue late last year. I had been listening to Guatemala by Rae Sremmurd over and over and over and the chorus of Bienvenue came into my head. Around that time, I was scrambling to find a way to make a living from original music. I thought writing for other artists could be a viable path forward and this song seemed like a good candidate.
The more I worked on it, the more I started introducing the left-field elements like the vocal samples and glitches and gradually realised it would be more suitable for self-release. The lyrics reflect both my excitement at a new beginning and also my worries about being a has-been; although to be fair I'm not sure I was ever really a 'been' to begin with.
What was it about the track that made you think it was the perfect vehicle to launch Blood Donor with?
I wanted to come out of the gates with something immediate and feel-good as a gentle welcome into the new sound. It's just fun, give people something to enjoy before I hit them with the 13-minute funeral dirges, ya know?
Do you play all the instruments yourself or did you have a crack team of musicians at your disposal?
I played all the instruments on this one, yeah, but there's a lot of sampling on the track also (particularly with the drums and vocal lines). I played synths and guitars and then programmed more drums and bass and sampling of effects and stuff; a lot of time doing the maths and nerding out, basically.
For some of the upcoming songs I have the wrecking cru involved. Rob Kennedy has recorded some drums for me and David Otherkin did some bass...very excited to share those tracks with you.
Do you see Blood Donor as a purely solo affair, or do you want to collaborate with other artists? And if so, who is on your radar?
I've written pretty much everything that I have slated to release over the next year on my own but I've been writing with other people too (shout out to Senu who put out an amazing track last week!). I think I'll take it as it comes, I might hold off until I've established Blood Donor as a thing before doing a load of collabs. Two Irish artists I'd love to work with would be Uly and Rachel Lavelle, if they'd be so good to have me. Kynsy is deadly also.
Bienvenue is a bit of a happy/sad isolationist bop. Can we expect sun-kissed misery to be the staple output of Blood Donor going forwards?
Haha, that's pretty much the vibe, yep. I've always loved pop music. Always, always. Like any twenty-something-year-old, I spent a lot of time trying to convince people that my music taste is cooler than it actually is but at the end of the day, I just adore things like ABBA or that New Radical's song You Get What You Give or Len's Steal My Sunshine. It's just pure, unadulterated pop music that is meant to hit your sweet spot and it really connects with me. I'm carrying that into Blood Donor, that spirit of pure melody.
Doing everything myself really gives me the freedom to bastardise the music or take the songs into a weird space but even then I always try and anchor the tune with pure melody. Pop can make you happy or sad, but the very best pop music often does both at the same time. So deep. Much thought.
Do you have an EP or an album on the horizon and when can we expect to hear more music from Blood Donor?
I'm weighing that up at the moment. I have a lot of finished songs, I just need to decide how to package them. Initially, I was leaning towards going straight into an album but a warmer-up EP is making more sense to me each day. Regardless, I've got a ton of songs that'll be coming out very soon and that's the most important thing.