Donegal's Blackbird & Crow have recently released their second album 'Ailm' to critical acclaim, with the dark folk duo quietly charting throughout Europe. You know what they say, sometimes you have to make it outside Ireland to make in inside Ireland. We caught up with Maighread and Stephen to chat about the dark delights of Donegal on display in their music.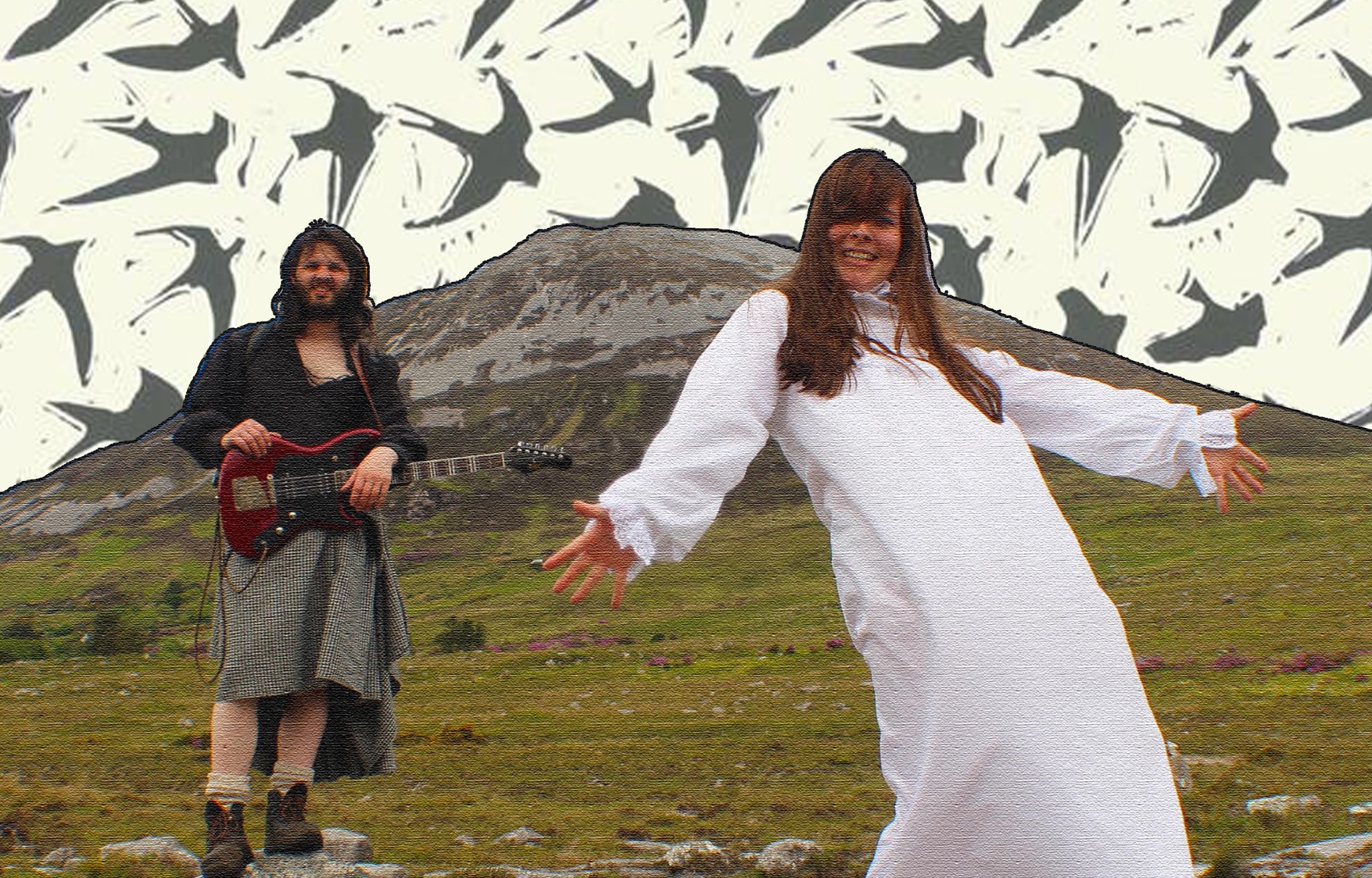 You've just released your new album 'Ailm', how has the reaction been?
Stephen: "The reaction has been great! We never expected the reaction that it got. We knew it was a strong album and we were very happy with the way it turned out, but I guess we didn't expect the response that it is getting. The reviews have left us feeling really proud and we still don't understand how the figures went up on Spotify the way they did since the album was released in January. The truth though for us is that nothing has had more of an impact on us than the reaction from people at live gigs. That been the highlight of the journey so far."
It's a bit of a change from the blues music tag you'd previously been labelled with, what inspired that?
Stephen: "Well, the blues tag was just that. It was a tag, and an easy one to put on us in fairness as the first album leaned into that style a lot. But songs like The Ugly Duckling, No Rest For The Manic and Rusted Bird from the first album are all songs that leaned towards what was to come.
We are both influenced by that genre but we have a real mixed bag of influences! It was a natural progression into a kind of darker folk vibe, but the hard edge stayed with us with the likes of 'The Witch That Could Not Be Burned'. It was a progression that started much earlier than you might think, there is a song on 'Ailm' called 'Blackbird' which starts off like an Irish ballad, turns to an Indian raag then bursts into a Romani gypsy inspired tune! But that song was written before our first album, it just never made it on there! It's never much of a conscious choice for us to write songs in a particular style, they seem to just come out the way they do."
As a band from Donegal, have you found it difficult to get yourselves heard around the country? It's something a number of acts from the region have mentioned previously as being difficult?
Stephen: "I must say it has been difficult, especially in the early days. We started writing and playing together around 5 years ago and in the first couple of years we just ran around the county doing any gig at any price! There are some great spots up here at home for original music like Clubeo, Disturbance and The Ghostlight sessions that give a great stage to original acts but if you want to get out there you need to travel. So if you are from Donegal, it's a long way to go anywhere. When you take that into account along with the fact that we didn't really know anybody in the industry, it was difficult to get noticed and get good gigs early on. We had to make a lot of noise and kick some doors down! We have more support now than ever and we are so so grateful for that. We have good support and great perspective!"
You recorded your album after a chance meeting with Moya Brennan and Bernd Ramien from MIG Records. How did that come about and how was working on the album with them?
Stephen: "It's one of those right place, right time kind of stories! Moya Brennan runs Clubeo, a monthly evening of original music in her family pub, Leo's Tavern. Its always a great evening of music with a featured act at the end. Moya was putting on a weekend event to celebrate the 50th anniversary of the pub and on the first night she put us on doing a 20 minute slot supporting Donovan. Donovan was brilliant and it was a real honour to support him!
Bernd and Volker from MIG were also there because Clannad were releasing a new album with MIG music, so after our 20 minute slot they came up to us and gave us a card. They were really cool and they said they would be in touch. Within the month they flew us over to Germany so we could play a gig for the rest of the label and the next day we were signed to MIG! Moya has been so good to us and we love her dearly for putting us in front of the guys. It has been a lovely relationship working with them and it was a total joy to make the album."
We read in an interview that Maighread is in therapy. How important is it, especially for musicians, to have that outlet? And conversely, how much does writing music help?
Maighread: "This album, and indeed the first album have allowed me to process trauma and grief in a way that I don't know if I could any other way. Writing and performing is where my emotional pendulum can swing violently from the deepest rage to the deepest vulnerability without harming myself or anyone else. The pen and my voice are the most powerful tools I have to heal and they read like a map of my therapeutic journey. Healing from childhood trauma is a life's work, and I feel very lucky to have the safe place and outlets for my emotions as I process years of abuse."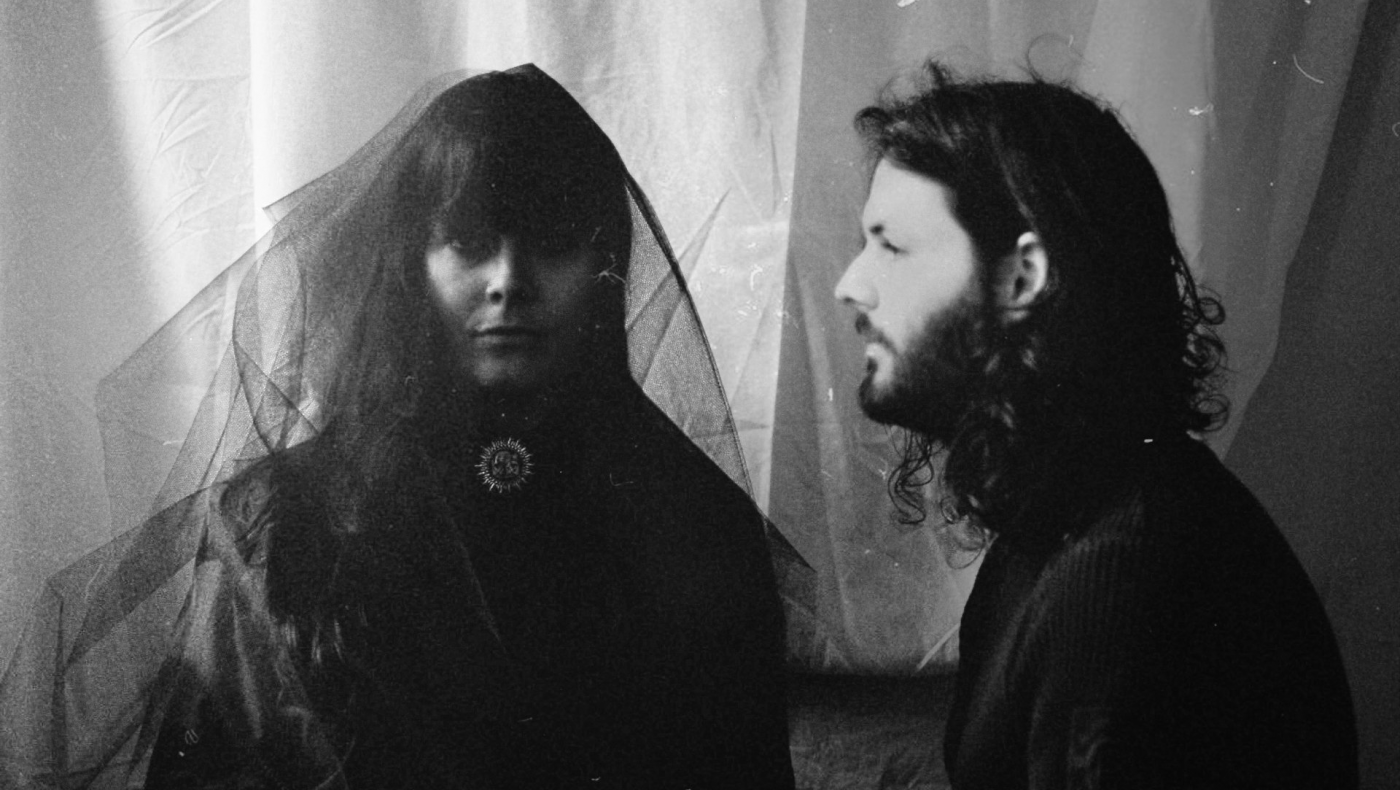 What can fans expect from your live show? Is it just the two of you or do you expand the band for the live experience?
Maighread: "At the moment we gig as a two-piece. We have tried expanding to a full band in the past and it didn't work. It is very difficult to describe the Blackbird & Crow live gig. Its intense. That's the first word that springs to mind. I have had evenings where I have found myself tearing up as I sang and lifted my head to find the audience in tears with me.
That same night I remember feeling so much rage as I sang and I let a roar out of me that was so angry that my upper body was still shaking involuntarily when I was finished. And people in the audience roared their support back at me. That's a good night for me. I want to feel intensely and I want to make the audience feel. That's the most important thing."
The album commences with two spoken word tracks, will you be performing them live?
Maighread: "Absolutely. I love to perform the spoken word tracks. Spoken word, if delivered convincingly, can be so powerful. It is an opportunity to deliver a message with conviction and clarity."
There has been a rise in that sprechgesang style, with Kate Tempest and Sinead O'Brien being prominent recent examples. What is it about the speak-sing delivery that appeals to people?
Maighread: "I think that over the last five years or so there has been a rise in the popularity of poetry and that we may have the likes of Stephen James Smith to thank for this. Young poets in Ireland over the last few years took poetry, an art form that the Leaving Cert had rendered tired and no longer relevant and they put life, intensity, brutal truth and conviction back into spoken word.
People want to connect and feel. People in this country and indeed everywhere are in pain. They are struggling. Most of us are piss poor and feel whipped and beaten into submission by government structure and societal standards that cripple us. When someone stands up and genuinely feels that pain or that anger or that sadness – it creates a space where others feel safe to name and feel their pain too. I don't think it matters whether it is spoken word, singing, dancing – if you get up and express yourself with brutal honesty people will support that."
Why do you think trad/folk are having a revival in Ireland?
Maighread: "I think we have been very lucky over the past few years to have artists such as Lankum, Lisa O'Neill, Junior Brother and more recently The Mary Wallopers breath new life into trad and folk in this country. And again I think it is reflective of a nation that is in pain and just wants the truth now. When you strip away all the gimmicks and production and affected voices and falsettos and pedals and whatever else, what is left? I think what's left is folk. Which is another word for the truth. There is no Celtic Tiger, there is no money, there are no real superstars being fed to us, social media and Spotify has done away with the music industries ability to only feed people what they want them to hear. All these factors have made it space for music at the level of honesty of literally making its way up from the ground, through the artist and out into the soul of the listener. I'm very grateful for that."
'Ailm' tackles some dark themes of female subjugation, something which is sadly lacking from the trad/folk cannon. Why was it important for you to tell these tales and highlight these issues?
Maighread: "It is true that themes of female subjugation and the lack of presence of the shadow existence of the female in Ireland is lacking in trad/folk and I think this is reflective of the voice that the Irish woman had and indeed has. I find it hugely important to highlight these issues because I want these stories told. And I want them delivered with the rage and disgust they deserve."