Performing in six centres across Ireland in a Music Network tour, tenor Ben Johnson and guitarist Sean Shibe are set to win fresh admirers with a programme of love songs spanning five centuries. With material including Elizabethan lute songs, Beethoven and Schubert, William Walton's 'Anon in Love', and a new commission by Irish composer Brian Bolger, there is much to look forward to.
Winner of the 2013 Cardiff Singer of the Year Audience Prize and acclaimed in both opera and recital, Ben Johnson enjoys a fruitful partnership with Sean Shibe, an award-winning artist consistently championed by critics as "a genius". We caught up with them both over the phone, to get a flavour of what audiences can expect from this tour.
Both Sean and Ben have performed in Dublin—they're excited to be coming back, and also to see more of the country. Sean enjoyed performing in the Great Music in Irish Houses Festival in 2018: "I'm just really looking forward to getting back to Ireland—it's a far cry, in the best of ways, from London. I relished my time there, it's a great place!"
Asked to single out a particular piece from their programme, Sean highlights William Walton's short song-cycle 'Anon in Love': "it has some of the most challenging guitar writing in that it really stretches the instrument. Like his 'Five Bagatelles' for solo guitar, Walton stretches what you have to do technically to get the best out of the instrument and that's exciting." Ben can't help talking about this piece either, which challenges the singer in just as many ways: "it's fun and crazy, and difficult!"
Ending a programme that begins with early English lute song, the Walton cycle is a smart choice, as it is partly a homage to that earlier tradition. As Ben puts it, "they're basically his versions of lute songs, they're all miniatures, six little portraits. They're fiendishly difficult, which makes it quite exhilarating – when you get to the end of it you feel like you've climbed a mountain!"
For Ben, another part of the programme that he's very excited about is the five traditional folksongs that they are performing: "they're a personal thing for me and Sean, we found these folk songs, we really like them, it took us a long time to work them into the programme and arrange them into versions that we can perform. We love the material, the words, the music, what they're about—when we rehearse them we just end up smiling when we finish. Some are silly, some are more moving, and they're new discoveries for most audiences."
The two of them first worked together in 2013 when they were asked by the BBC New Generation Artists programme to perform at a special concert at Aldeburgh, marking composer Benjamin Britten's centenary, and have been friends ever since. Ben is a huge fan of Sean's playing: "he's someone who impresses you straight away with his musicianship—every single note that he plays is beautiful or has intention, every single gesture he makes means something, which is quite remarkable, and that excited me."
One aspect of Music Network tours in recent years has been the championing of new Irish music, and this tour will feature the premiere of 'Lawra', a piece for voice and guitar by Crash Ensemble guitarist Brian Bolger. Sean is very positive about it: "Brian's written a really gentle, lovely, very heart-felt piece. We've had a lot of fun exploring the different ways to approach it. It's very sincere music, and sophisticated in its own way."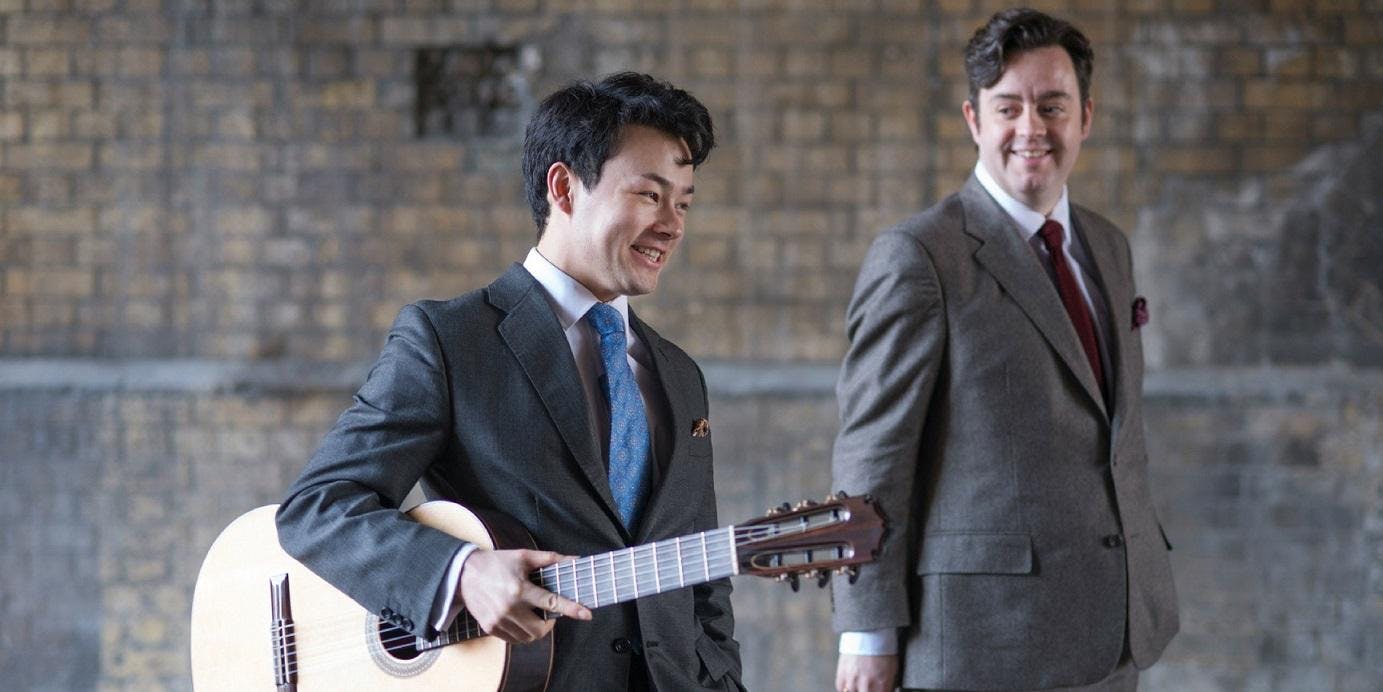 In addition to traditional and new material, Sean and Ben have enjoyed discovering works for voice and guitar from the early 19th-century. In the case of Beethoven and Schubert, audiences will be hearing these songs as arranged at the time by Anton Diabelli and Napoléon Coste, a chance to experience something not often heard nowadays. As Sean explains, "the arrangements we're exploring bring out that more intimate soundworld, it's very sweet music". As well as these arrangements will be airs composed for voice and guitar by Schubert's near-contemporary Mauro Giuliani, a virtuoso guitarist.
As Ben explains, "what this requires from the voice is not the same as Bellini with an orchestra. They're more intimate, these Giuliani songs, that's the thing, that makes them similar to lieder or lute-songs. One of them in particular, the famous slow song 'Alle mie tante lagrime', it's almost whispered, and you really can whisper it when you're with the guitar, which is so nice to do."
Clearly this material offers something special for both players, as Ben puts it: "One of the things I enjoy is the difference to singing with a piano, and the opportunity to find new colours. I can't sing quite as loudly as I might with a piano—the guitar has a different soundworld, and I have to slot into that, and that's something I love. It's really fun to find Italian music to do that with, to find that bel canto idea but for this texture."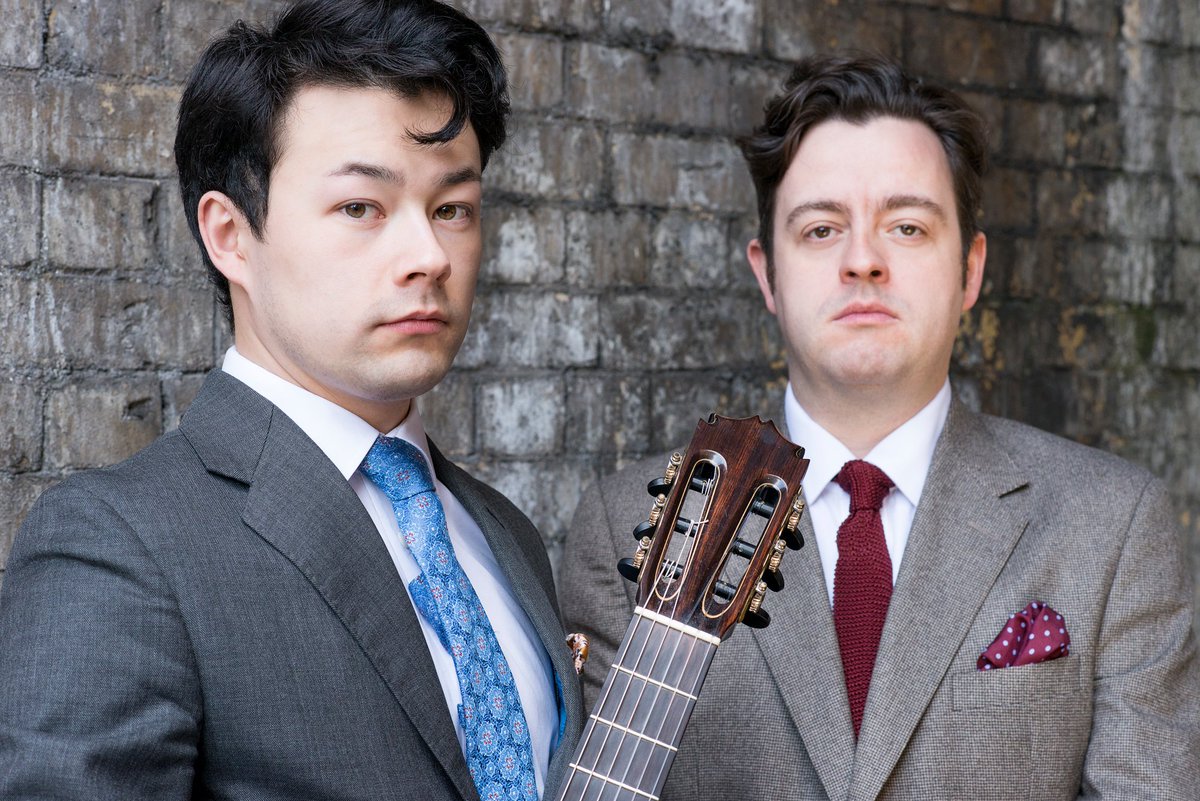 Thursday 21 November - The Edmund Rice Chapel, Waterford
Friday 22 November - Siamsa Tíre, Tralee
Saturday 23 November - Royal College of Physicians, 6 Kildare Street, Dublin 2
Sunday 24 November - The Parade Tower, Kilkenny Castle, Kilkenny
Tuesday 26 November - All Saints Church, Castleconnell
Wednesday 27 November - Station House Theatre, Clifden
Ben Johnson and Sean Shibe tour Ireland 21-27 November – full details here