Every year the GoldenPlec community of 70+ writers and photographers get together for a natter about which artists we expect to explode on the music scene in the year ahead. We have selected our 'Plec Picks' for 2016 and the list encompasses a wide range of artists, highlighting some of the best bands and solo artists currently active in Ireland.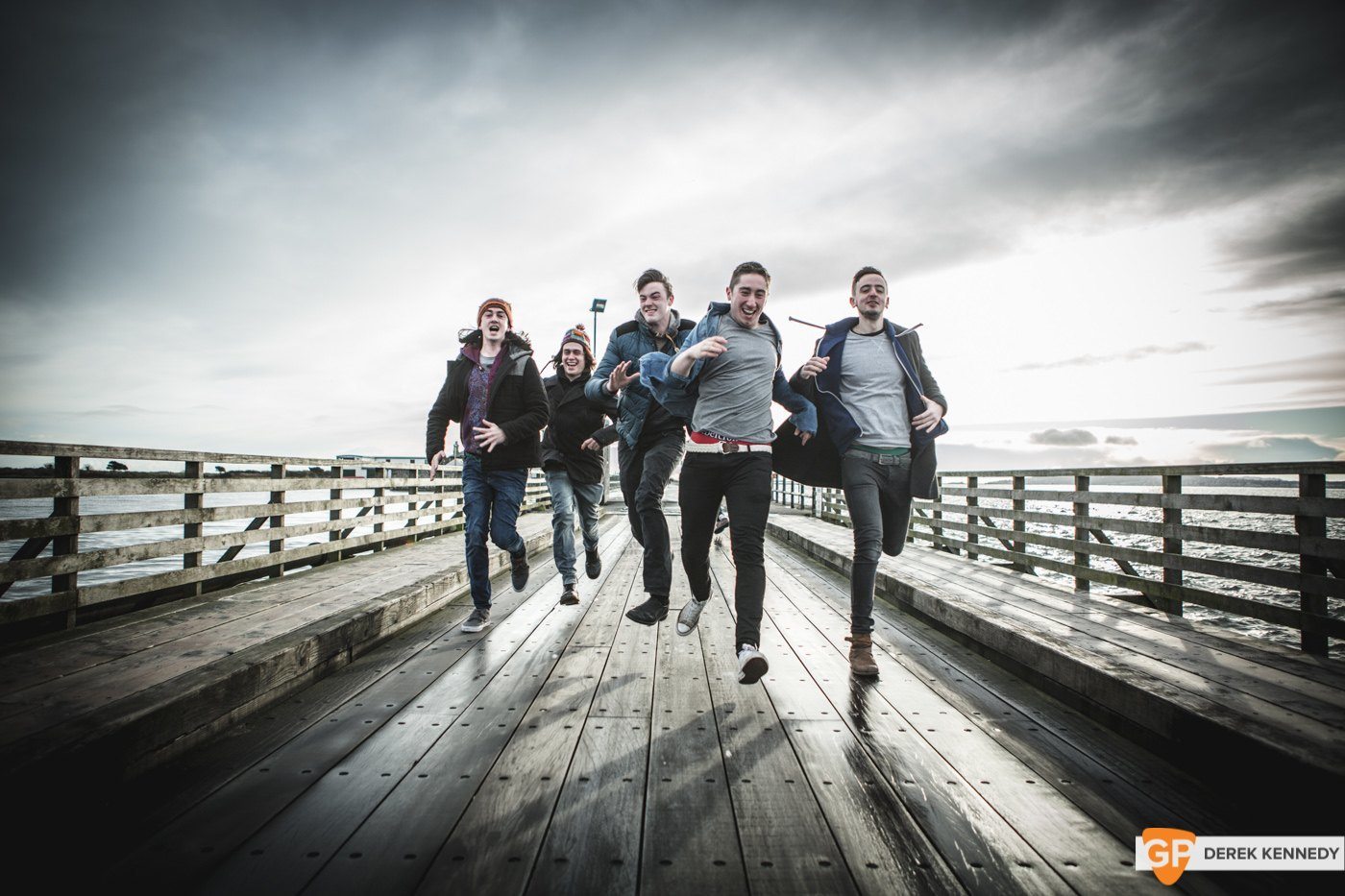 When you think of the type of music that comes out of Dundalk, what comes to mind is your typical pop or rock outfit. True, Dundalk has had its fair share of success in terms of those genres. However, you would be wrong in thinking that's all that exists. While it might seem as likely to have an Olympic standard bob sleigh team, Dundalk has healthy funk, ska and reggae scenes. Though The Trampz have split up, fellow funksters Beached Whales have picked up the baton and are going from strength to strength.
There's been a steady if slow ascent for Beached Whales since forming in 2006. Feargal Donaghy (bass player) and Daire Stanley (vocalist) started up Beached Whales in their teens "It began during our school years. Just a few lads sitting in the garage playing Red Hot Chilli Peppers songs, that was our thing and we started off doing that. We played loads of underage gigs in sports halls and stuff like that," says Feargal Donaghy.
Back then Beached Whales was in a much different form to its current state of being. 2014's 'The School of Fish EP', added keys and saxophone to the group's arsenal with the addition of David Joyce and Sean O'Brien to the band. "They give us a different dimension and the last year and a half has been our most successful."
Donaghy was being a touch humble in terms of what 2015 had in store for Beached Whales. They played the GoldenPlec Grotto at Vantastival and the Speakeasy at Longitude. And most memorably a prime slot at the Salty Dog stage at Electric Picnic. Feargal and Daire recounted that they "We wouldn't be nervous for gigs like, but that one we spent all day at Electric Picnic trying to be on the ball. Just as we were about to walk on, the stage manager goes 'ah lads, I reckon there is about three thousand people there.'"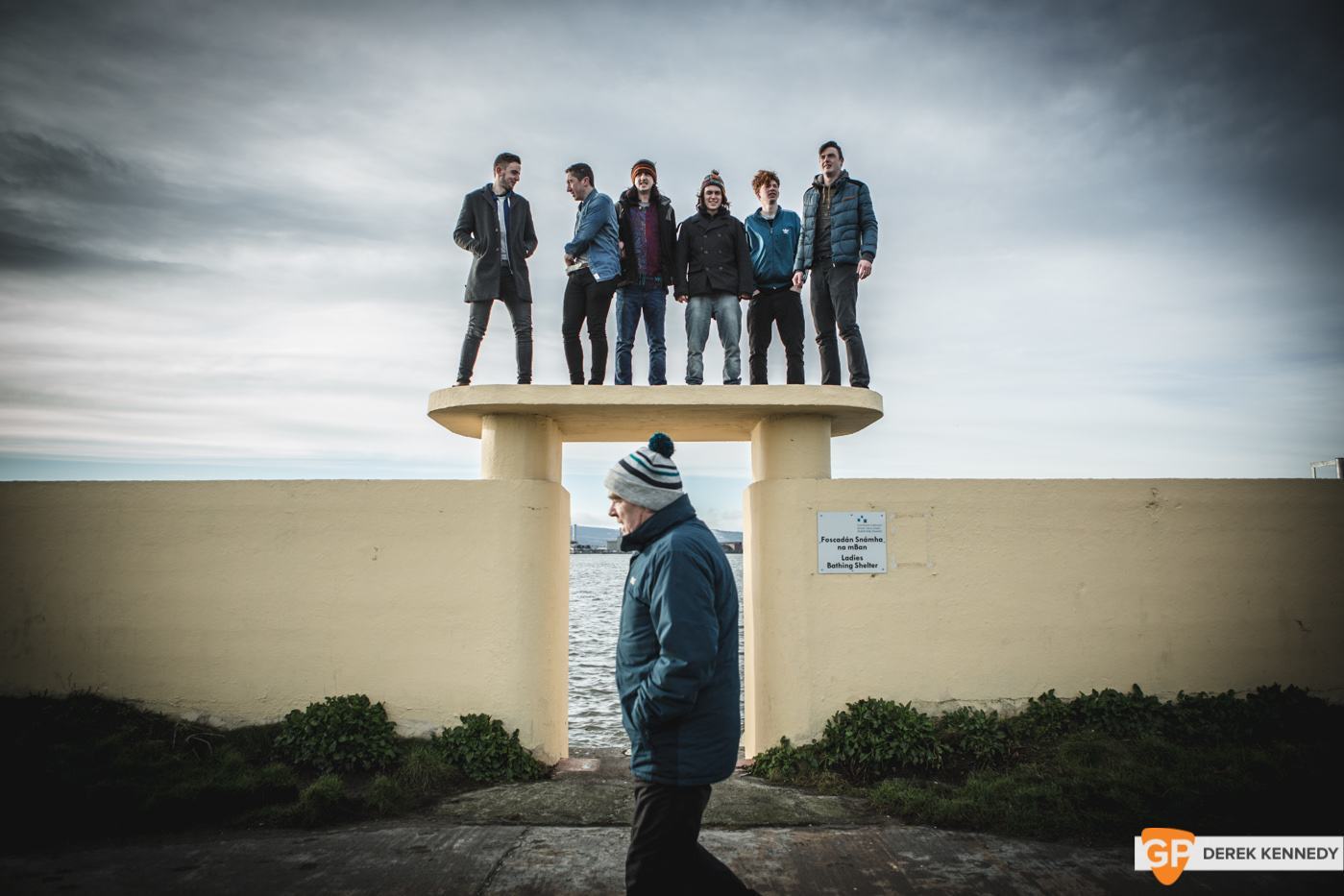 It was a real shit yourself moment for the band who had originally been booked for a much earlier slot. "Instead of playing 6PM we were moved to 2:30AM on the Friday night," explains Donaghy. "We could not believe it and it was such an incredible gig. The crowd were just hopping. It does change how you view music as a band. It felt like the start of something."
The festival scene seems like the natural habitat for a good time funk band such as Beached Whales. They all have a predilection for writing happy danceable tunes and "never wanted to be a Chilli's or Rage Against The Machine covers band," says Donaghy. "we always wanted to be an originals band. That has a lot to do with the ethos of The Spirit Store. We were surrounded by lots of other bands such as Third Smoke and The Trampz. "
There isn't any specific direction they aim for when creating music "we just jam (the songs) a lot and if it's funky, it's funky and if it's ska, it's ska. it just ends up being whatever way it kicks in, you know".
As a band they have a similar set of influences, though of far more interest is their musical guilty pleasures. And they don't hold back. Step forward drummer Ben Lawlor (who arrived half way through the interview) and declares a hither to unknown deep appreciation for Declan Nearney "I'm a big fan of country music and I love Declan Nerney's Stop The World And Let Me Off." Ben then began to serenade everyone. That's minus fifty cool points for Ben.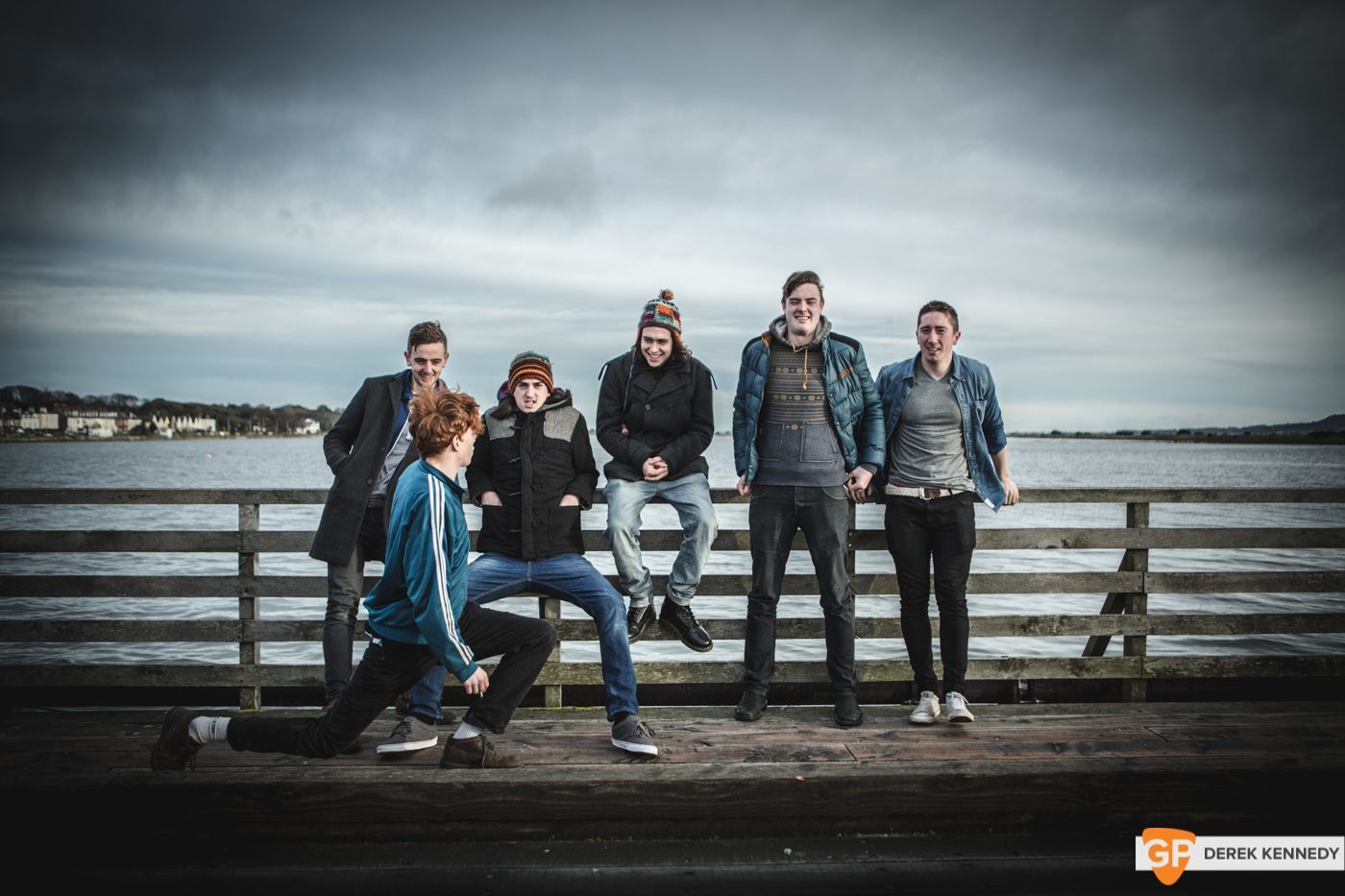 However, Daire dropped Feargal right in it "Feargal was driving around for a solid month and the only CD he had in his car was Shania Twain's Greatest Hits." Feargal couldn't blame his mom for planting that CD in his car and he had to come clean "I do actually love Shania Twain."
2016 is already going to be a busy year for Beached Whales "We've been working on new material. We're planning to record another EP, maybe a five or six track EP. Peter Baldwin (Black Mountain studios) is building a new studio. He's waiting on little things to get finished before he records us. We put back our own schedule to get in line with him."
Feargal, Daire and Ben all agreed that they need to get it done as they need "a bit of freshness into their set," and also because it helps "in applying to festivals." Expect to hear the new tunes, bucket loads of energy and serious good times from Beached Whales at a festival near you during 2016.