Every year the GoldenPlec community of writers and photographers (50+) come together to vote on their ones to watch for the upcoming year. After pulling the votes together, we select our 'Plec Picks' for 2017. We have classical artists alongside rap, jazz, funk, grunge and anything in between. Our list strives to encompass a broad spectrum of music in order to highlight the thriving music scene that exists in Ireland.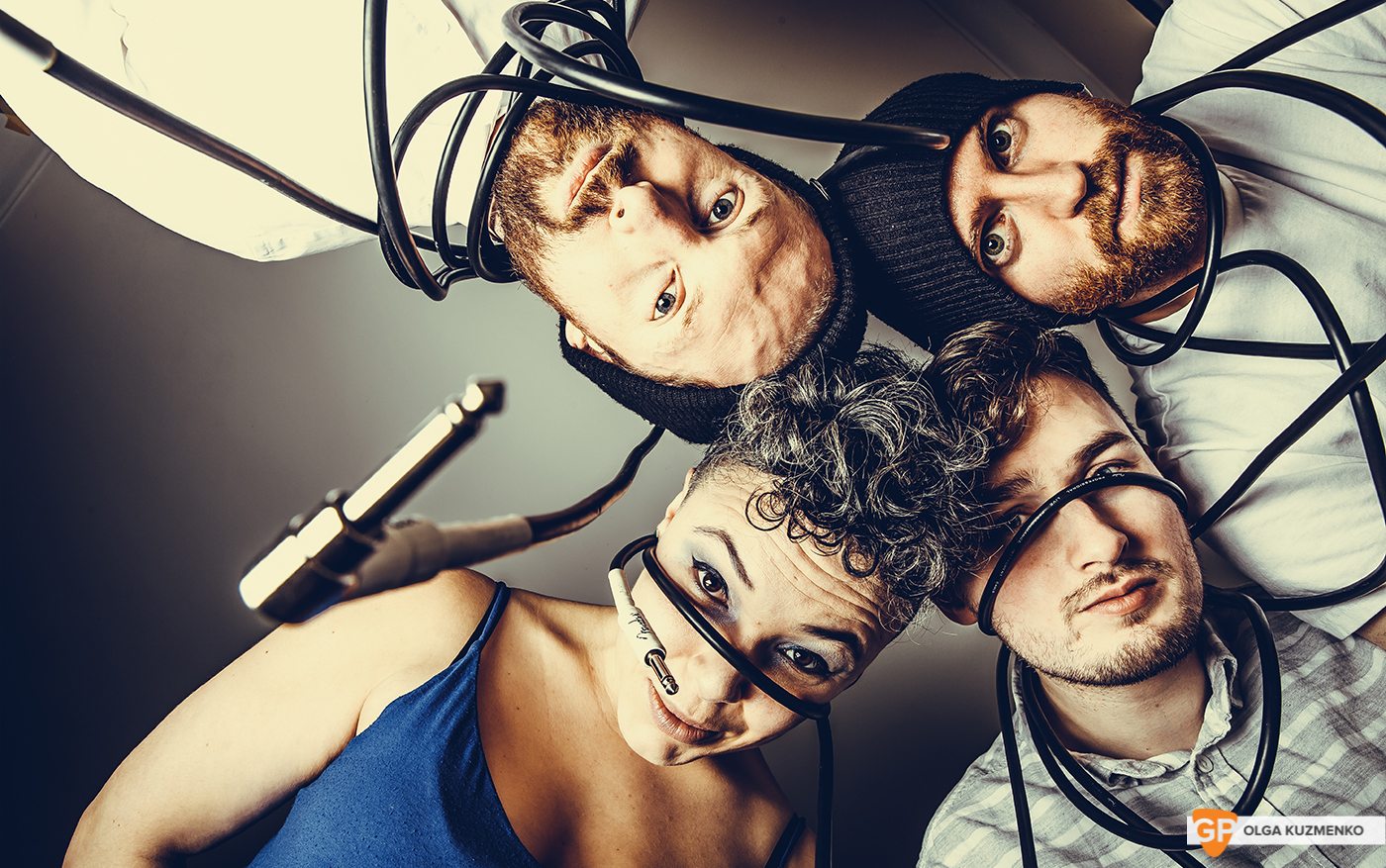 Some bands like to keep their political views to themselves for fear of alienating their fanbase. Others will happily play benefit gigs if asked to do so. Then there's bands like BARQ, whose front-woman Jess Kav appeared topless on the cover of Hot Press last September with the word "MINE" scrawled across her chest, in support of the campaign to repeal the 8th amendment to the constitution.
No, BARQ are no shrinking violets, and with a singer with as big a personality as Jess, they never will be. They have also come out in support of Home Sweet Home and the Rape Crisis Centre. "There's a sea change going on", says Jess.
We meet BARQ at Dublin's Bison Bar. As the sticky aroma of wings and fried food wafts from the kitchen they reveal that two of them are vegetarian (Jess and Stephen) and one is pretty much there (Neil). Maybe not the best choice of venue then.
As we discuss the merits or otherwise of vegan chippers, coconut yoghurt, tempeh and Tayto vs King, it's easy to see why these guys are so popular. They have a natural rapport and are thoughtful and forthcoming in their views.
"It was my idea" says Jess of her topless appearance in Hot Press. "It just means so much to me and I thought, if we want it to be high impact…. Bodily autonomy is just so important". It's hard to avoid having a point of view at the moment. "There's just so much going on in the world that people will ask you for your view on things and I think it's better to be genuine and open with your opinions", adds Stephen.
When it's ventured that it's been a big twelve months for them since the launch of their first single, Gentle Kind Of Lies, it's pointed out that it hasn't even been twelve months, which makes BARQ's rise all the more remarkable.
How has this rise happened? Well for one thing they've received big radio support. Yes, good old radio! Dan Hegarty of 2FM put Bear as his second favourite track of the year. 8radio have been big supporters.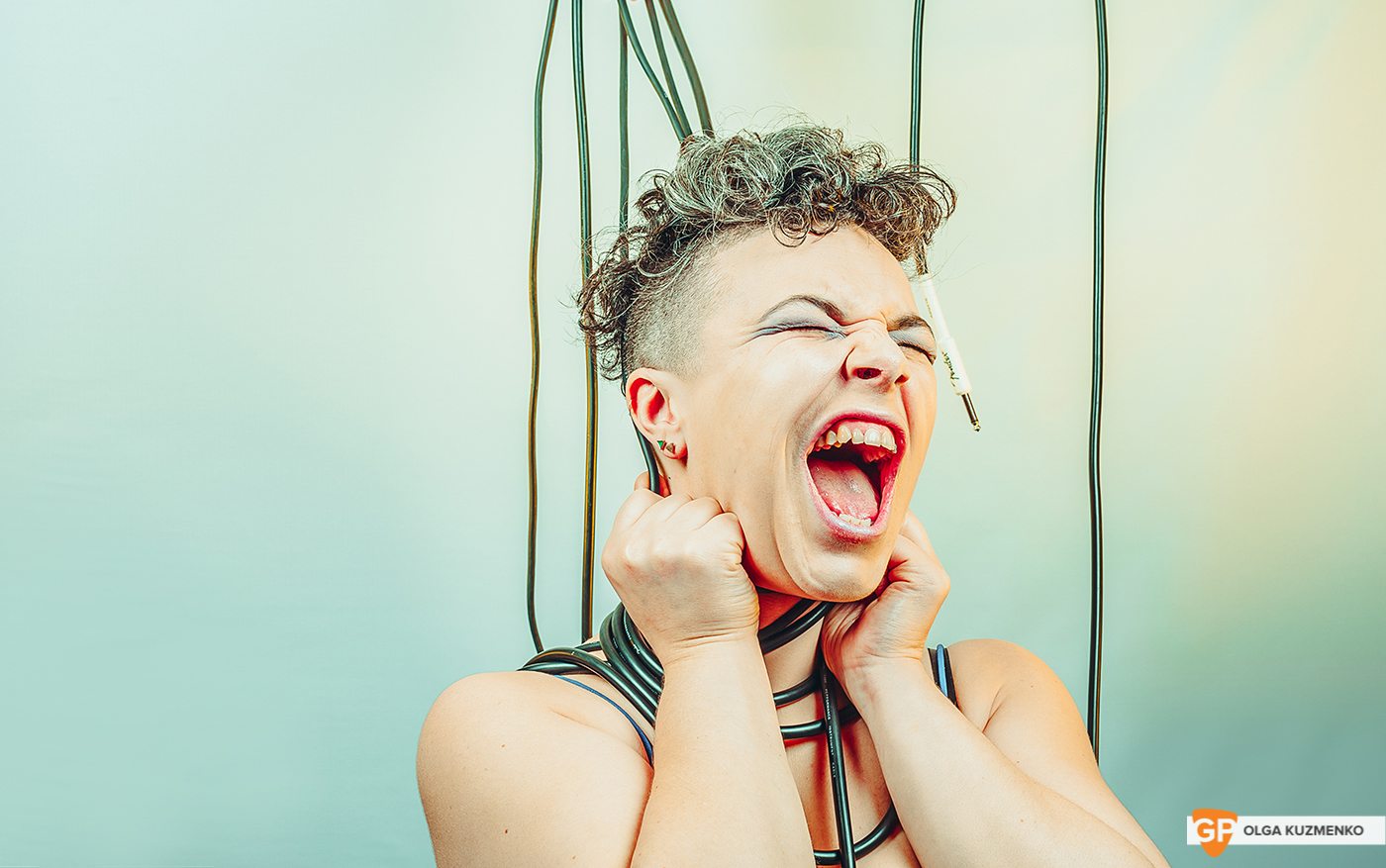 GoldenPlec gave BARQ their first gig 11 months ago at one of our #GoldenBeck nights (in association with Claire Beck of TXFM). Some Guinness is metaphorically poured on the ground and eyes are lowered at the mention of the demise of TXFM, a huge loss in a year of music industry deaths.
They also played a lot of gigs - they seem to have played nearly every festival on the Irish calendar last year (their first year of gigging). They love the festival vibe. "The only thing that we've found can be a pain is if you're clashing with someone big, but that's kind of unavoidable" says Neil.
"What I love about [festivals] is being able to access new communities of people. But what I'm really looking forward to when we start touring this year is being able to chat with people afterwards, because after a festival show people tend to head off to another stage", adds Jess. "We're very lucky in Ireland to have the amount of quality, well-run festivals that we do", points out Stephen. "The margins are hard to make on those".
Knockanstockan in particular made a big impression on them, but their festival highlight of the year is not from one of the festivals they played, but Kendrick Lamar's set at Longitude. They are unanimous in this. In fact they have so much love for Kendrick Lamar that they gush unashamedly, reliving the moment with big smiles on their faces.
As for their own highlights, for Stephen it was coming across their name by chance: "I was reading an article in the Irish Times where it said that there were thirteen Irish bands in the top 100 played on Irish radio last year and we were one of them. I had no idea! It's amazing to just come across something like that unprompted".
For Jess it was doing a music video: "Coming into a derelict old house at six in the morning with smoke machines and getting your make-up done - that was pretty cool. Opening up our music into different mediums, seeing how other people interpret our songs in a collaborative sense was amazing".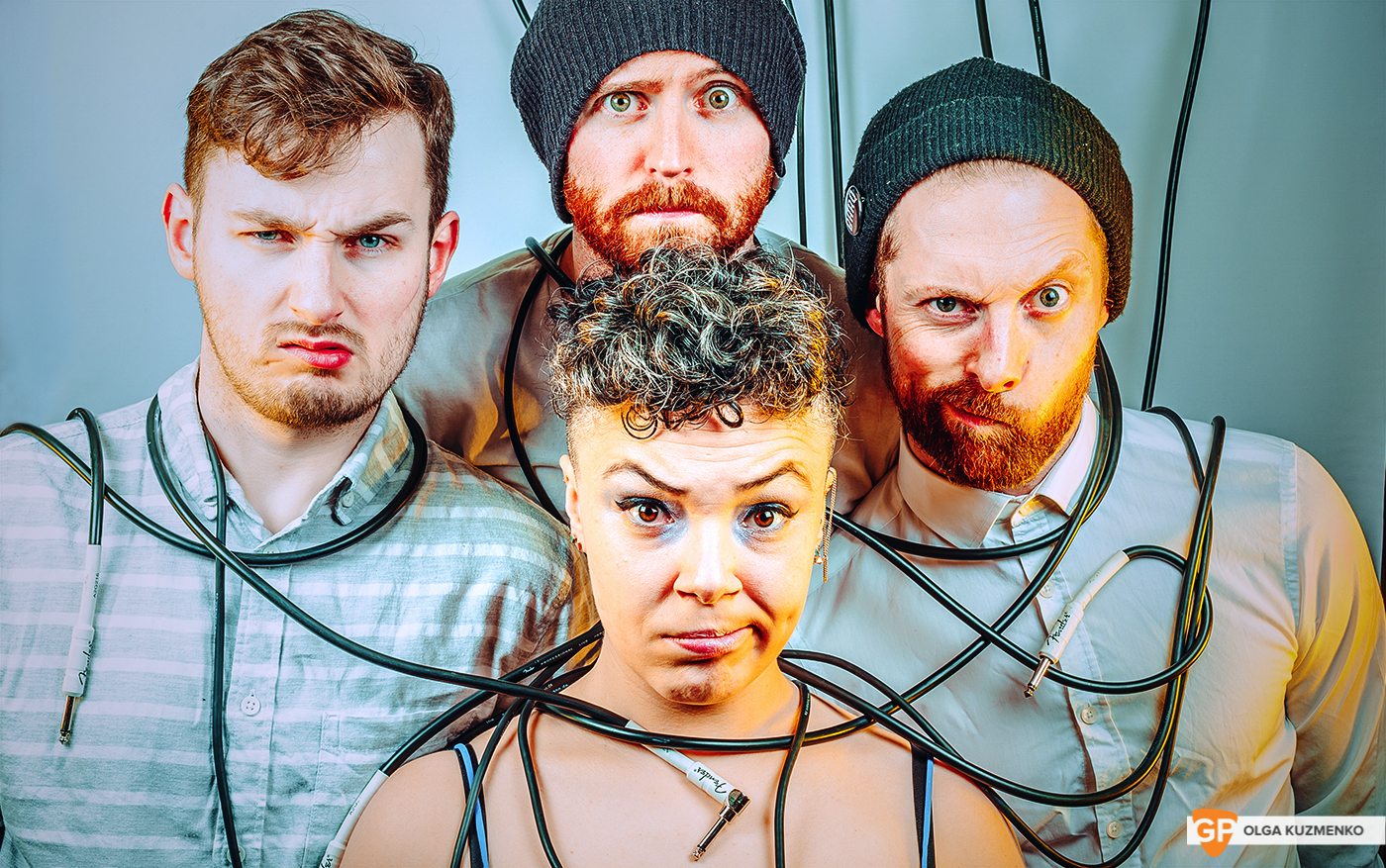 BARQ had been together as a unit for about a year before Gentle Kind Of Lies was released. While they come from diverse musical backgrounds they are remarkably aligned when it comes to the their influences. The aforementioned Kendrick Lamar is universally praised. When Jess mentions that Esperanza Spalding is a big influence on her, Stephen is eager to point out that he also admires her.
Even with Stephen's background in jazz composition and musicianship he doesn't find that his ideas beyond the band's reach. "The sounds comes from the common ground", he says before Jess adds that "innovation is what you take from things that encourage improvisation, like jazz".
Jess' background is in musical theatre, something that allows her to be open and confident on stage, and helped her develop vocal stamina. The combination with their rock, jazz and musical theatre influences has given rise to their self-styled 'aggro-soul' sound.
When it's put to her that she puts the aggro in aggro-soul, she deadpans: "I wouldn't necessarily be considered un-aggressive". They agree that the concept of genre is outdated in any case.
Their most recent release, Bear, was released on a "pay-what-you-want" basis. "It was the day Trump was elected so we felt everyone needed a lift, so it was a little way to be able to do that", explains Jess.
It ended up being an interesting piece of sociological research for the band. "The majority of the time, if you give that option to the consumer and ask them what they value your art at, they will give you a fair price", says Neal.
As for a long-playing release, the band are in no rush: "Yes at some point, but that's a long way down the line". But we can expect some singles this year with four more songs recorded and ready to go.
They're not getting carried away, but it's hard not to get excited about what will happen when BARQ make their mark.
BARQ play the Jameson Bow St. Sessions gig this Thursday (26th January) in The Sugar Club.