Dublin four-piece Barq have just released their latest single, Optimus Prime, a rousing, contemporary blast of self-affirmation. Barq have previously proclaimed themselves to be agro-soul, but for Optimus Prime, perhaps r&punk would be a better description of the hard-core, no-nonsense meld of genres Barq display on the track.
"I'm excited to release Optimus Prime because there has been a lot of people asking us '...and when are you releasing the la la la la la song'," says lead singer Jess Kavanagh. "We get messages on social media looking for us to release it and asking what the name of it is" adds bassist, Neil Dorrington.
"The song is about self-development," says Kavanagh. "Lyrically, I've used the upgrade metaphor to explain what it's like when you are becoming an adult. How it's more difficult than you realise and sometimes you've to say, 'you know what? Sometimes I need to go home early, sometimes I need to look after my body, sometimes I need to say no'. Things that your learn as you become a proper grown-up person.
"The song is about the upgraded self, if you will. It's about growing up and how growing up is a constant. There're milestones in our lives that we socially talk about. You've graduated from school, you've grown up now! But we now know, because we are on the other side, that you look back at those times and feel you were a kid. There was obviously growing up involved there, but you're constantly evolving and I guess Optimus Prime is about that.
"The chorus, 'I need you to believe in me', is about being vulnerable, and that's a big part about becoming emotionally mature - asking for help, knowing that you're vulnerable and knowing when you need to admit that you're weak and that you need somebody else to help you.
"It's probably the closest thing I have to a love song, honestly; it's very hard for me to write love songs. That part is directed at how my boyfriend's belief in me has helped me to grow and become a better person."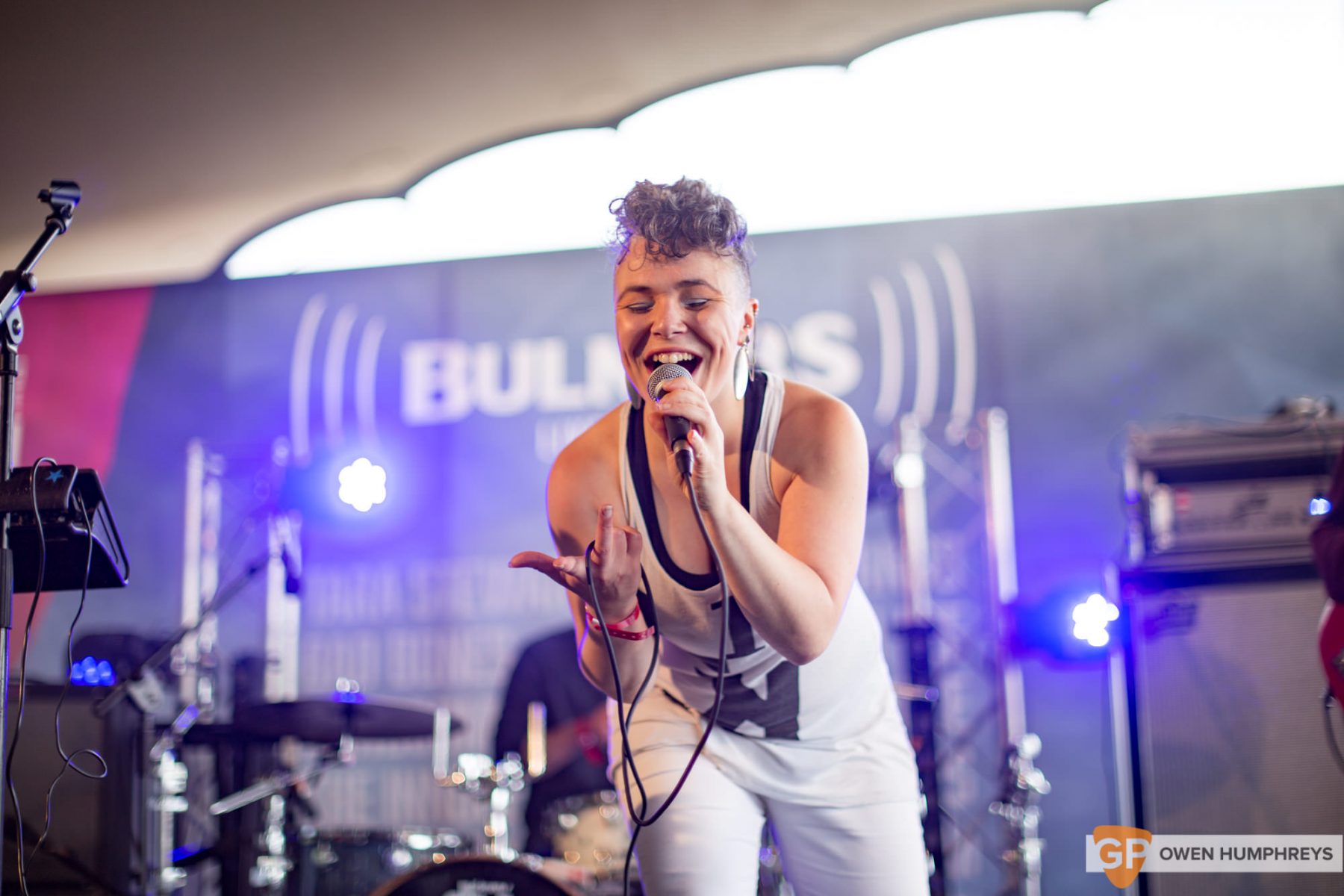 Kavanagh is one of most exciting people fronting an act in the current crop of musical acts in the country, her vocal range effortlessly swooping from smoky Ella Fitzgerald-esque refrains to contemporary hip-hop. Her intense, lost in music stage presence has brought comparisons to Sinead O'Connor, but while Kavanagh disappears into the music she is completely conscious of the fact that she's just a quarter of Barq.
"I am very aware when I'm writing lyrics, that the lyrics I'm writing aren't just about me, they are about other people in the band," she says thoughtfully.  "I think that I try to reflect what we're all going through; how we are all developing and how we are all growing." Kavanagh doesn't protest too much when we enquire if this means that she gets to say things that the rest of Barq might not get to say in their day-to-day lives.
"The majority of my life experiences over the last few years have revolved around the three men in Barq, and my boyfriend, and my closest friends. Naturally, they would be the things that influence the lyrical content."
"Neil came up with the original [musical] idea for Optimus Prime," says guitarist Stephen McHale, quick to solidify the four-quarters manifesto Barq portray. "I didn't have a bassline, but I knew how I wanted it to feel," says Dorrington, describing the song's musical origins. "I had the four chords and the rhythm and the beat of the chorus in my head, and I knew that I wanted it to have this almost dancehall feel (drums beat on table). It came together pretty much straight."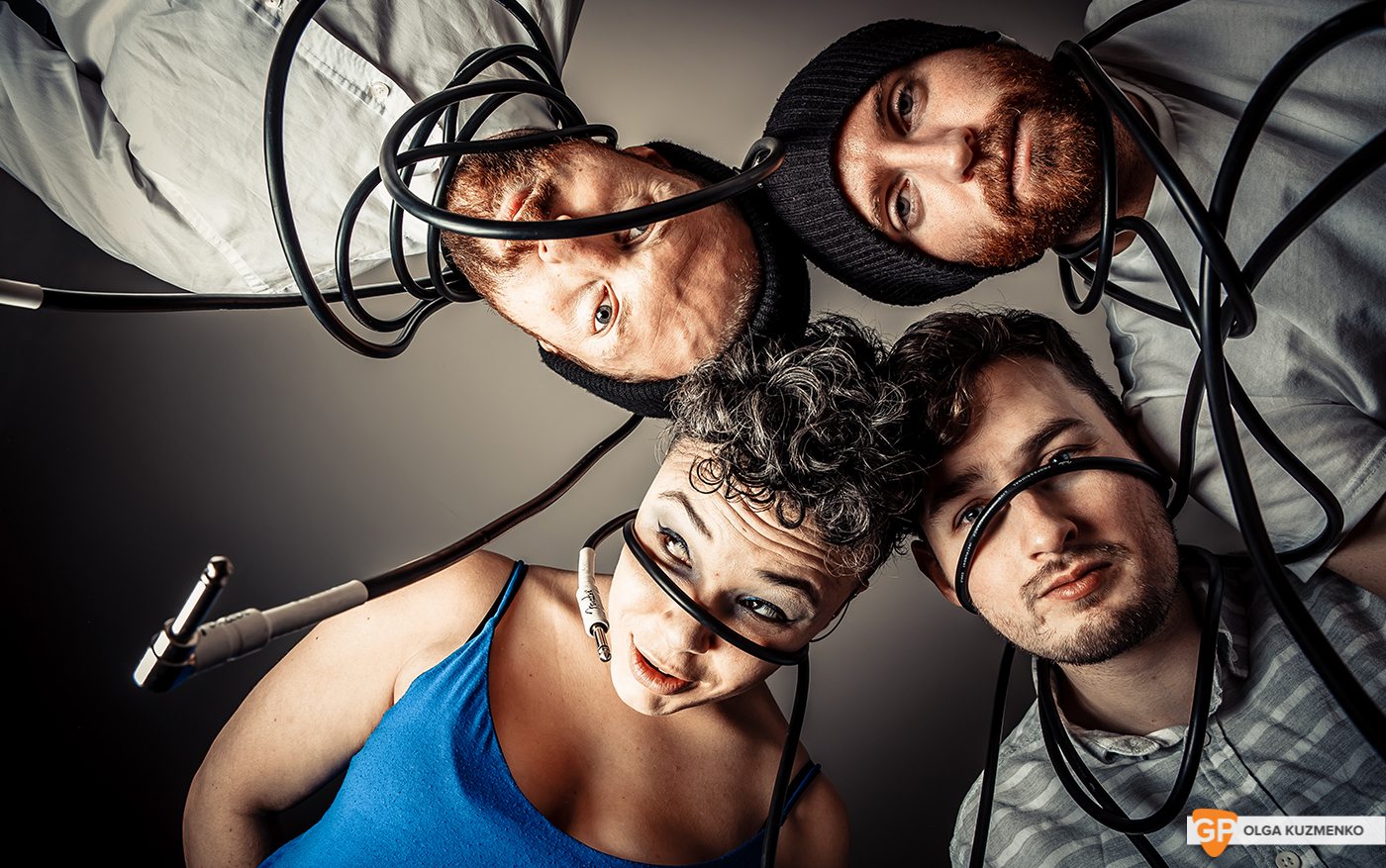 The video for Optimus Prime was directed by Crooked Gentlemen and really put the members of Barq in the spotlight.
"I was afraid," says Dorrington frankly,"because I've seen bands use UV paint in videos before and it doesn't look good, because they haven't used strong enough lights and it looks terrible."
"They had to put the UVA lights right up into our faces to get the paint to glow," says McHale."We ended up sitting on the ground with UVA lights on a chair. It was sweaty and unpleasant on the eyes as well, but when we watched the first cut of it we were delighted with it."
The video shoot for Optimus Prime proved to be physically demanding in more ways than one. "It took a week for the bruises to show up on my back," says Kavanagh. "I did this thing where I'd go back and pretend to have a seizure and my shoulder blades were hitting against the back of a chair constantly for five-six hours."
"It was great fun doing the video. It was intense; there was a lot to fit in, we did it 9-6 in one day. We would've played Solitaire, but the computers wouldn't turn on," laughs McHale.
This quest for personal and musical fulfilment has seen Barq taking some of Ireland's major social issues head on in their songs and interviews, in an effort to make society a more equitable and progressive place. Magdalene Laundries, sexism, mind, bodily and spiritual autonomy, Tuam babies, homelessness, direct provision, the 8th and other amendments are just some of the issues that Barq have on their minds.
And they're very keen to stress that it is a collective objection or support to any cause that Barq stand for or against. Barq are not a Jess and the Holograms type entity. They are four equal partners in social and musical equilibrium. It's a topic that they all feel strongly about, having been on the end of some pigeonholing in their career to date.
"There's been a stereotypes projected onto us," says Kavanagh, "because of the type of music we play or the personality that I have.  A bit of: 'Oh you're the boss. You must tell them all what to do', but it's not like that at all. They are projecting that idea of girl boss, sassy, telling all the men what to do with my band - but it's not my band, it's our band, us as a four-piece."
Guitarist, Stephen McHale agrees, nodding his trademark beanie-hatted head. "I don't even think it's a musical thing, I think it is a lowest common denominator stereotype. It's nothing to do with the music, it's seeing the band and going: 'oh you talk first you're the bossy one are you?'"
Hi, are you Barq? We ask Kavanagh, alluding to the kind of presumptions they've faced to date.  "Yeah," she says laughing. "but it's not even that it's the bossy bit. I must be the bossy one of the band.  We all contribute in different ways to the band. It's a stereotype that's projected onto me completely.
"If you actually listen to our music and saw the dynamic that we have when we play live and when we're out [socialising], it's obviously not like that, but there is this stereotype that people have in their heads and they want to ask 'is this what that is? Are you the mammy of the band?' No, I'm really not [laughs] if anything they look after me.
"I think I'm good with people and that can be interpreted as me being the kind of manager figure, but even still, it's not the manager, it's the bossy manager woman. We haven't encountered a huge amount of it. We've had a few people say things to try and cause a type of discourse between us for sensationalist purposes, but if you actually watched us you'd know that the dynamic is very much on people contributing equally to the music."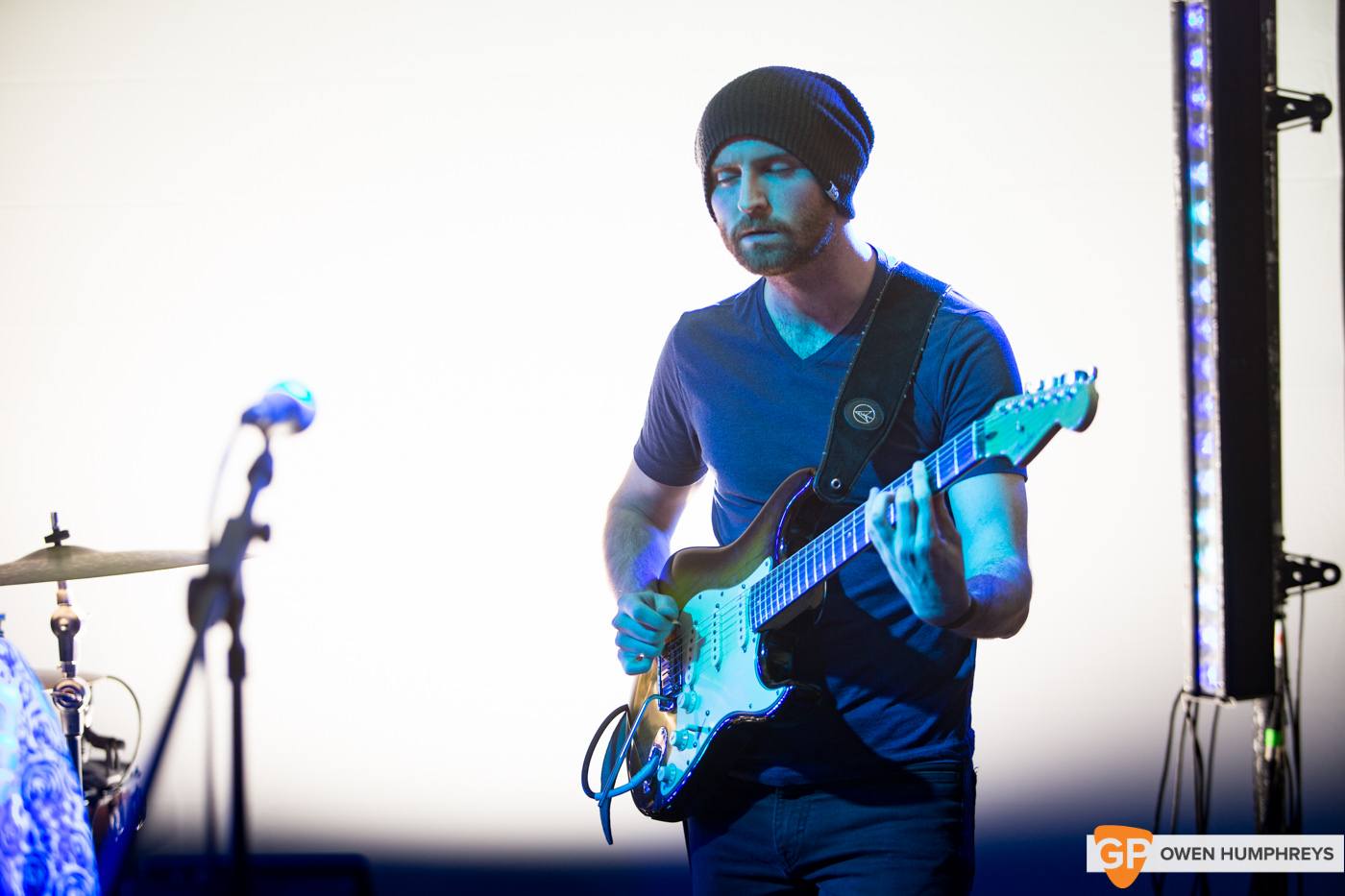 As annoying as these projected stereotypes are, Barq are thankful that they haven't been on the severe end of sexism in the Irish music scene like some of their counterparts have.
"I know a lot of other female front-people and musicians have gotten more of the: 'Do you write your own songs?' We haven't got it too much, the questions have been more civilised."
The male members of Barq are flabbergasted that in 2017, female musicians still get asked questions like: Do you write your own songs?  Or I know you play live but do you play the instruments on the records?
"When you've worked in an environment where that's never been an issue your whole life and all of a sudden you hear it from other people you're like, 'What? Really? That still happens?'" says McHale, with a perplexed look upon his face. "But then I guess it's also a part of the echo chamber of Facebook friends. You kind of think everyone basically has the same kind of views as me and then you realise, no, it's actually just the people I listen to and want to talk to that have similar views, and there's a whole world outside where you go, oh shit."
Jess Kavanagh is quick to defend the acceptance of women within the Irish music scene itself. "I think in the music scene that we inhabit the echo chamber is very diverse naturally. You're getting people who grew up on the outside, on the periphery, naturally very observant of what's going on, so as a result we are all relatively progressive and independent and meritocratic. We're good at things because we've practiced, because we've put the work in and there's no other bullshit about that."
"I'd say the women in the music industry in Ireland are forcing a change," says McHale, "because there are so many of them that are making such amazing music. If you think of the new stuff that's great - that everyone's talking about - it's Loah, Fehdah, Ailbhe Reddy, Le Boom, Soule, Hvmmingbyrd, Wyvern Lingo, Saint Sister."
"We've had an interesting debate about quotas recently," says Kavanagh. "I'm for quotas, I think the people who pull the strings, way up high, tend to naturally be a generation behind, just because it's taken them that long to get where they are.
"I think that quotas are important so that people know that you can't just have male dominated bands constantly, and then say this is to do with female bands not having the talent or business acumen, because we know that that's not correct. It's actually sociological. It's the way that we perceive the world and that has to change."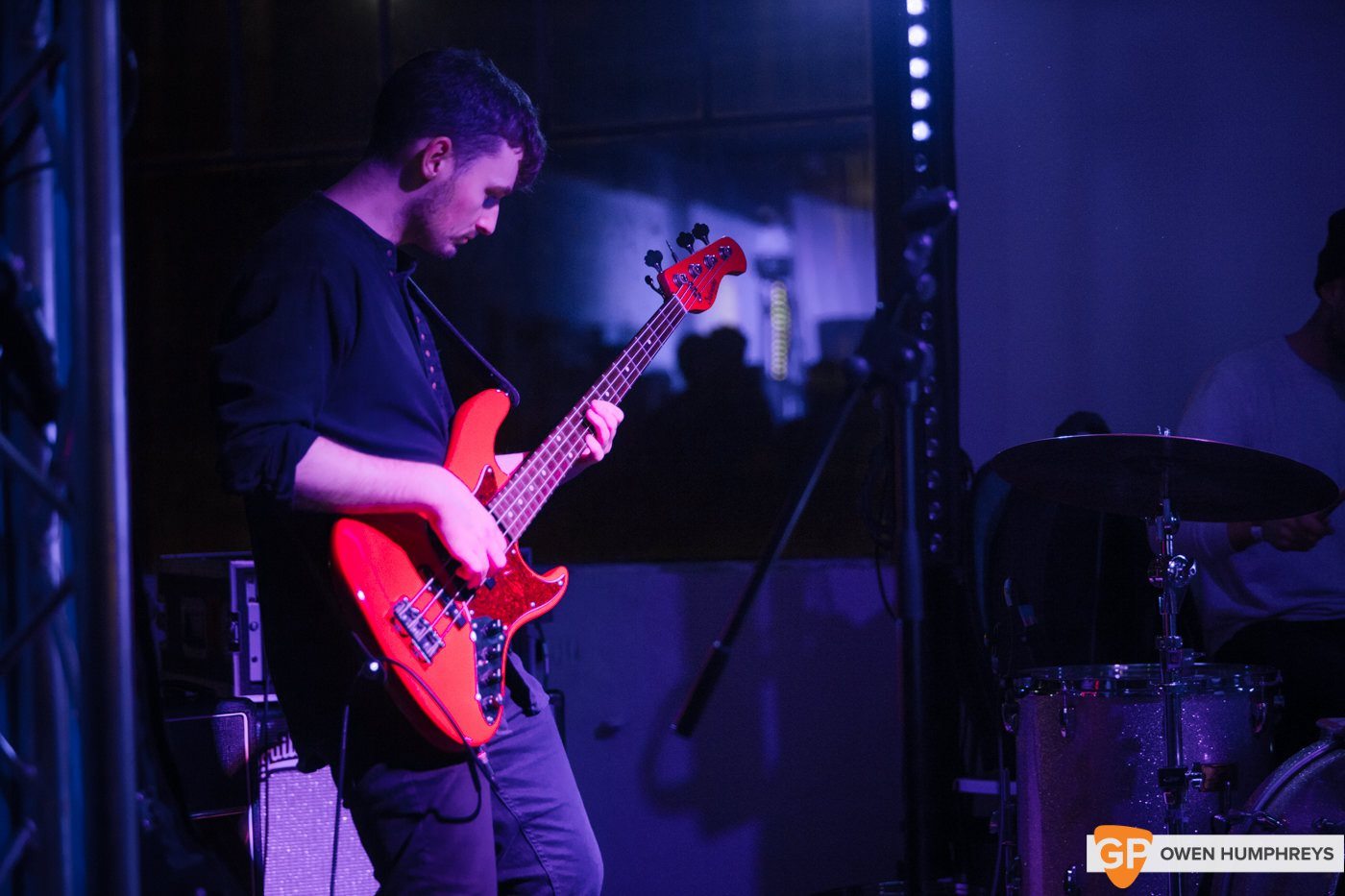 "In good news," says Kavanagh. "50% of the bands playing Hard Working Class Heroes this year are female-fronted or not male only bands. that's brilliant. We're getting there slowly.
"I think it [diversity] is getting more prevalent now. I think a big part of it is that the next generation of musicians are not looking at MTV, because MTV doesn't play music anymore. They're looking at YouTube. And if you're a female drummer or a female guitarist or bassist you can go on YouTube and find a really talented female. And you will find those people much easier on the internet than we did when we were growing up when all we had was television.
"All I had was Mariah Carey and Whitney Houston, that's not too bad, but then suddenly when I got a little bit older I was obsessed with Gwen Stefani and Skin, because to me they were badass, sassy talking about how they were just as good as any of the lads. I think that having the internet really helped [women find women musicians] you'll find that diversity there."  
Barq played Hard Working Class Heroes last year and one of the opportunities it presented was the chance to go to Canadian Music Week in Toronto.
"We adored Toronto," says Kavanagh at the mention of Canadian Music Week. "The two Canadian Music Week gigs were fantastic. We had one in Kensington Market which was amazing and the Irish showcase" (with Bitch Falcon, Ailbhe Reddy, Elm, New Valley Wolves and Birds of Olympus).
"The crowds were really receptive," says McHale. "We'd people coming up to buy CDs and stuff."
"Can we talk about the frat party is that going to get us in trouble?" asks Kavanagh.  A quick sidebar later she continues. "On the back of those gigs in Toronto a magazine called The Scene got us a gig in a frat house on Madison Avenue." Kavanagh recounts how the frat house area of Toronto "feels like a movie set" with Greek letters on the outside of the buildings. 12-18 lads living in one house and the ubiquitous red cups. "We met a real-life Van Wilder dude: I've been in college for seven years, I haven't figured out what my major is yet."
"We were supposed to be one of the first bands on, but when we got there it turned out it was an all weekend party. They'd been going until 8am and there was hardly anybody about, and those who were were in bits," says McHale. "The organiser told us the main band had just cancelled so he asked us would we play and come back later and do their slot too.
"Some of the guys from the frat house came to see our next gig. So it was a really nice that a crowd of people came to see us and then came to see us again."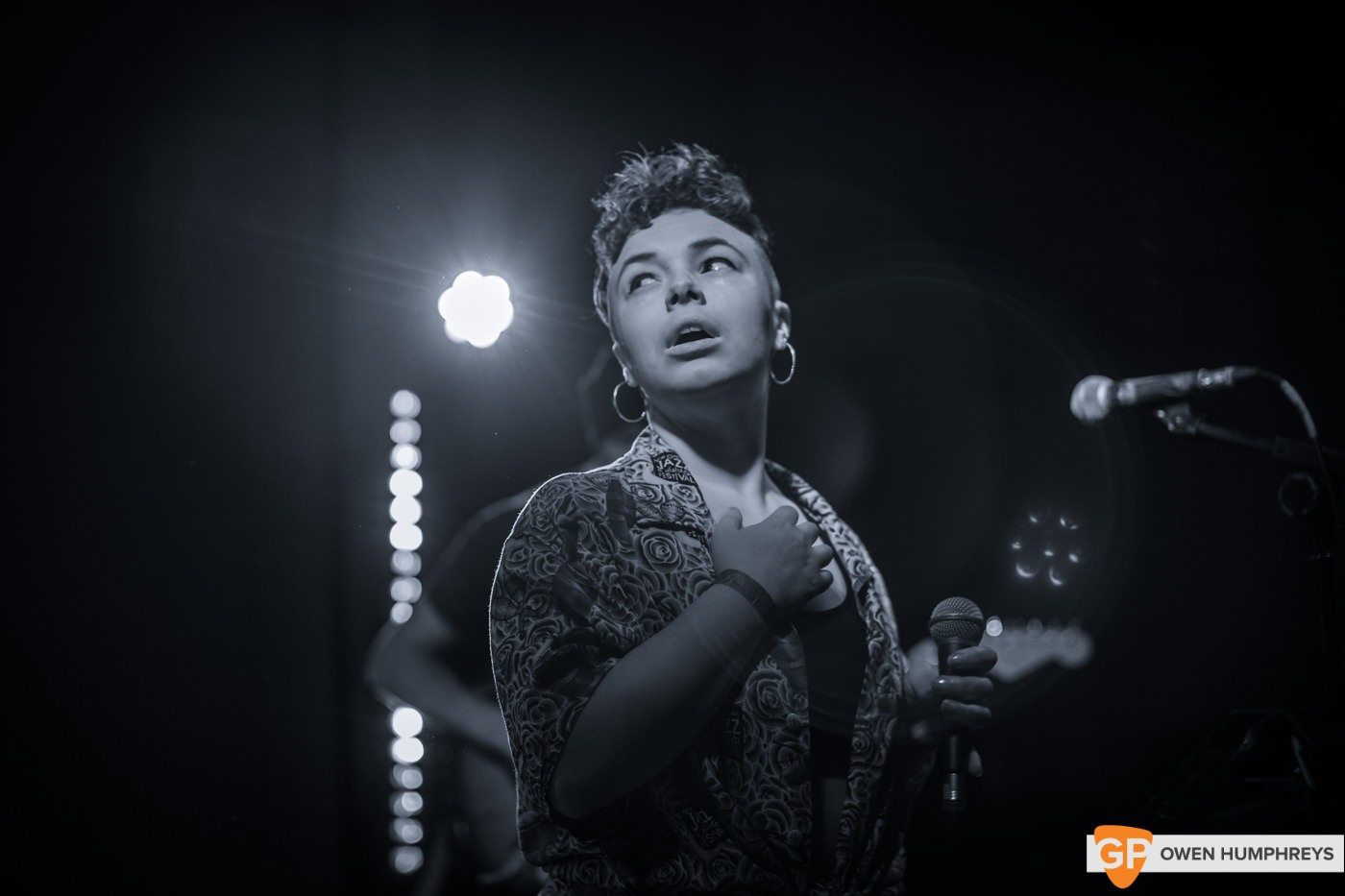 Optimus Prime will be followed up later this year with an EP featuring three additional tracks. "Sassy Mouth, For The Love of the Name and Earthquakes will be the next three songs," says Kavanagh. "The three of them are really strong to me. Sassy Mouth is one of my favourites - we finish a lot of our sets with it. It's the one we notice people immediately start singing back the chorus. I think it's quite topical. It's about bodily agency and autonomy, and independence and standing up for what you believe in. It's about how when you do stand up for yourself, the words that can be used against you - bossy, cheeky - try to reduce your opinions into something that's petulant. It's a discussion on those themes."
Jess Kavanagh concedes that there are a lot of substantial themes in the songs. "There is a running joke when we are writing the songs. I'm showing the guys the lyrics and then it's like 'It's Friday night' [sings jovially].  We'll definitely do a Friday night song one day."
We don't know how long we'll have to wait for that Friday night banger, but in the meantime Barq are working on four new songs, including one called Dive, which they are excited about. And they are planning their first trip to the US as a band for dates in New York this October.
Optimus Prime is out now.