Every year the GoldenPlec community of writers and photographers (70+) come together to vote on their ones to watch for the upcoming year. After pulling the votes together, we select our 'Plec Picks' for 2016. We have classical artists alongside rap, jazz, grunge and anything in between. Our list strives to encompass a broad spectrum of artists and music in order to highlight the thriving music scene that now exists in Ireland.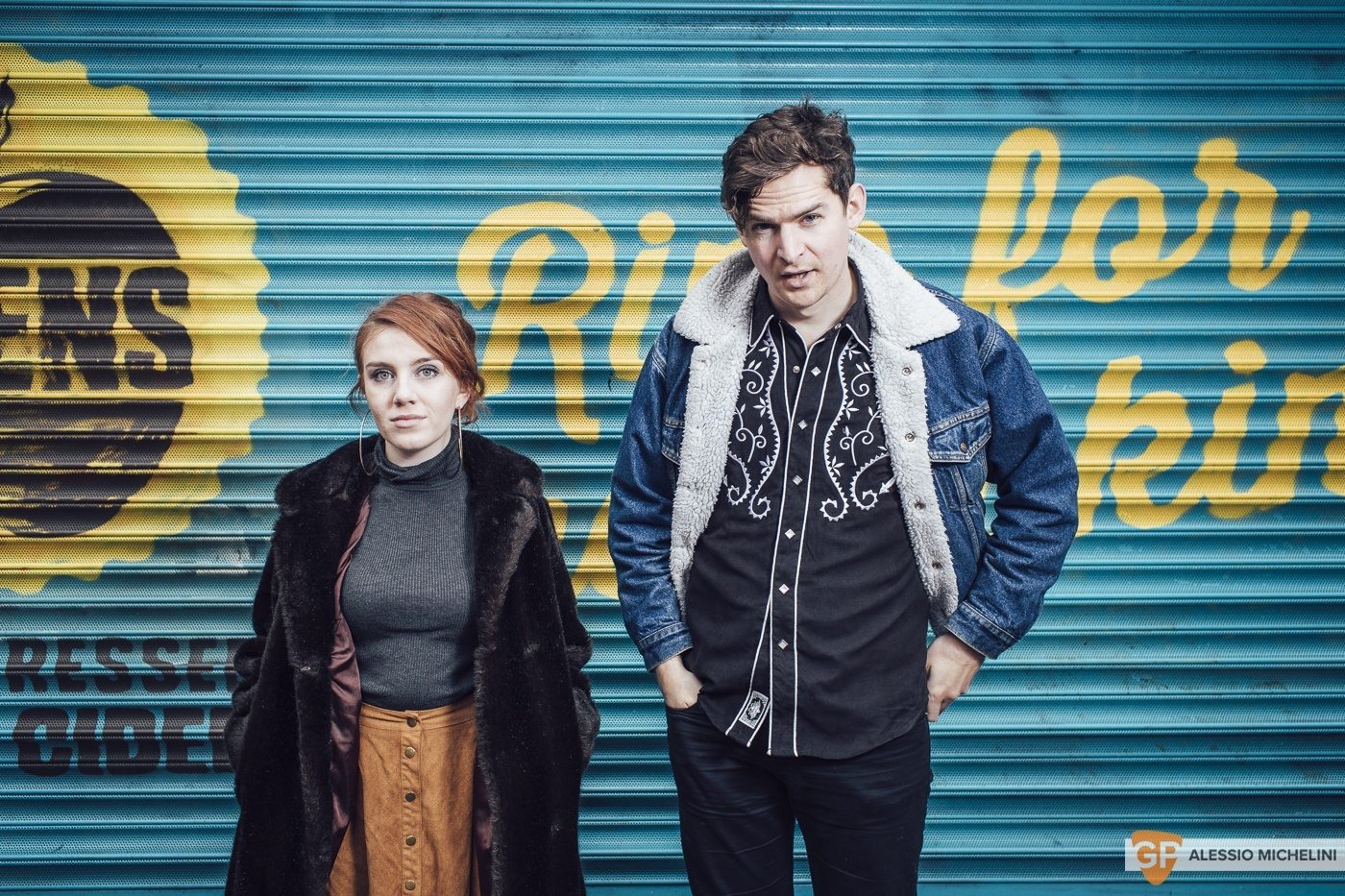 Google 'how to set up a band in 2015'. The results vary, and include a bizarre result which suggests not inviting your parents to join – right enough.
When it came to the formation of Bad Sea, however, the answer couldn't get more millennial.
"We met on Tinder," singer Ciara admits, after bantering with Alan about whale watching and shoe shopping.
Together since April, Bad Sea are the aforementioned Alan Farrell and Ciara Mary Alice Thompson (and occasional live violinist Éna from Tandem Felix). The duo have had the definition of a whirlwind year - from setting off in spring, to being managed by Jamie MacColl from Bombay Bicycle Club, to being asked to play the Other Voices music trail. Not to mention being included in DIY Magazine's prestigious Best New Music section - not bad for a swipe right.
When the pair realised their ingrained love for music, a conversation came up about setting up a band a couple of months later.
The success is a credit to the pair - both are frank about their lack of experience when it comes to music production, recording and the process generally. What has propelled them to almost immediate success has undoubtedly been their talent, and their unrivalled work ethic.
The roles in the band are clearly established - Ciara sings, Alan plays guitar, writing duties are split accordingly.
"In the beginning, it was a case of that I had a few songs written and recorded on my iPhone", Ciara says, "I lived in Denmark, but I was texting Alan the whole time and sending him songs, and then he started sending me his songs. When I moved back, we started smoothing them out a bit. We could hear things individually that the other person couldn't hear. Now, the way we write is just a much faster process, in that we write the song absolutely together."
"With all of the new songs, one of us will start off with like a melody or lyrics or a riff", Alan says.
"Yeah, he usually gives me a chord structure or a riff and then asks for the melody, and I'm like, 'here it comes!" Ciara laughs.
It's obvious that this is very much a partnership - neither party is resting on their laurels, and each has assisted in bettering the other as a musician.
"We looked at a song Ciara wrote when she was 14, and there was only one verse where the lyrics weren't incredibly embarrassing", Alan says, "They were just about how teachers don't understand her." (At this point, Ciara has started singing the aforementioned track, with the line – "teachers are smart but they don't understand me".)
Inspiration for the band is vast, and Alan admits that a couple of times he's garnered inspiration from his dreams. Ciara's not quite there yet though.
"I'm not Keith Richards", she says, "I've yet to have a 'satisfaction' moment where I've woken up in the middle of the night and written the best song ever down in my journal. I do dream tweets though."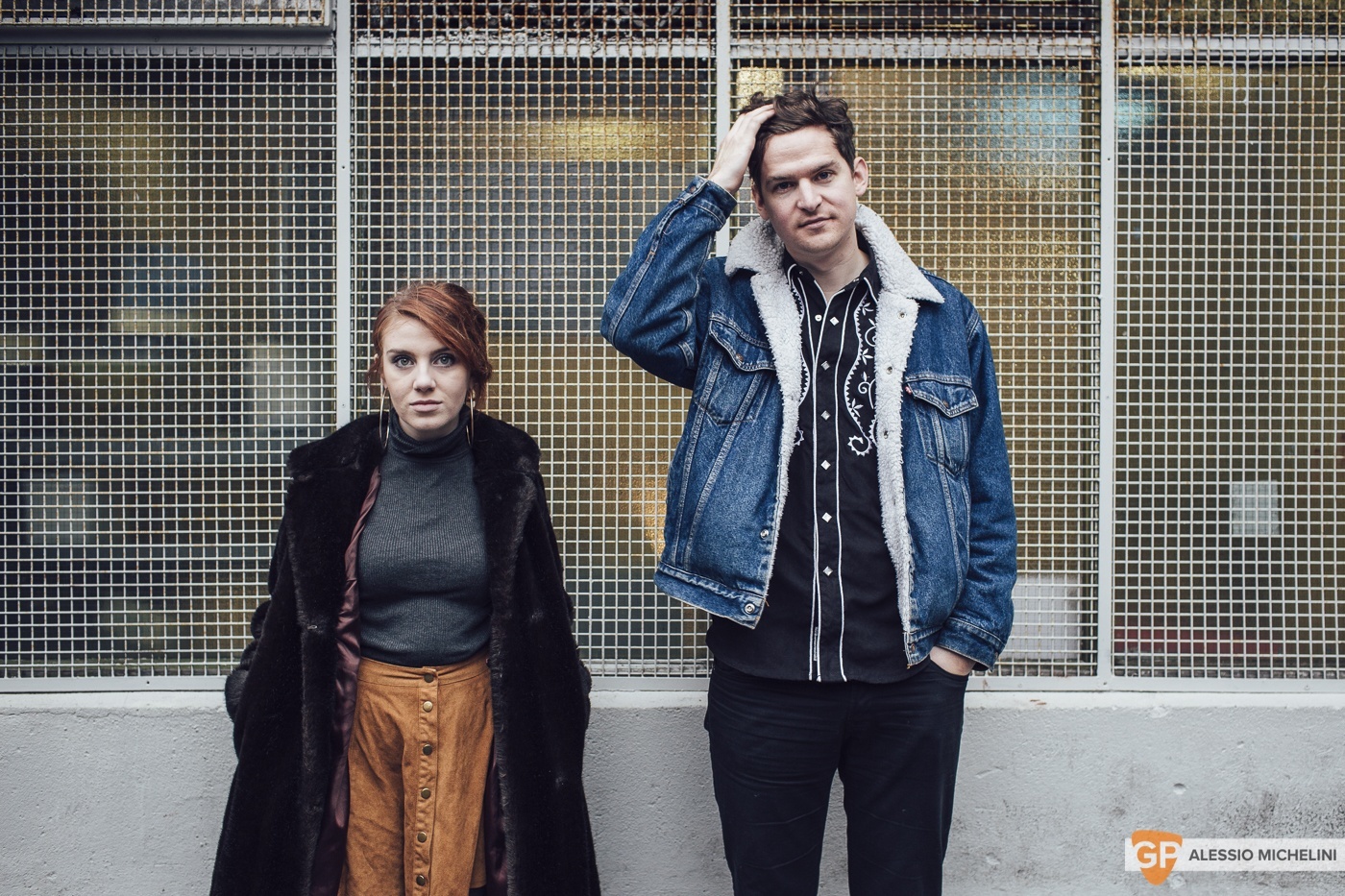 While most bands start out with dreams of unleashing their most carefully crafted work on the public, Bad Sea's main motivation for making music was money.
"We started out as a cover band because we wanted to make money off it and we thought it would be easy," Alan says bluntly, "We never had any intentions of releasing/performing our own stuff. When we started, Ciara was in college and I was working in the theatre, we just wanted a bit of money."
"We were poor, Alan is a good guitar player, and I could sing. We had a couple of covers we did well together, so we thought, why not be a pub band?" Ciara adds.
How did they go from being just another cover band to a slow-burning soul duo?
"We were forced into it," Ciara laughs, "I started working with an artist called Graham Cooney. We started talking about music online, and I sent him snippets of me singing. I recorded vocals for his EP, and in turn ended up recording 'I'd Want U'. We sat on it for ages before posting it, because we were like, 'we'll never make it as a pub band!' Then we just put it up and it got attention really quickly, like, out of nowhere."
"We're nobody like. Neither of us have been in bands before, and we have no connection to the industry. We don't come from musical backgrounds. It still baffles me," she says.
After a conversation with big-wigs in Papertrail Records, Alan was informed that the track had been picked up by DIY – just from Ciara posting it on her personal Twitter account.
While they and other publications have lauded them with terms like 'smoky' and 'rough around the edges', Bad Sea are self-proclaimed 'banger merchants'. Ciara would rather people see their song-writing as quintessentially simple, and pure – though she does admit their musical palates are extensive.
"We have the fucking weirdest taste in music. When I met Alan, he was going through – and is still going through – a massive hip-hop phase. I'm a big R&B head – Aaliyah is one of my biggest influences."
"At the same time", she says, gesturing to Alan's Western black and white shirt, and her tan button down skirt, "We're also heavily influenced by country music. They shouldn't complement each other, but they do."
"I don't know about putting on genres on it, but as musicians, we really want the focus on song-writing", Alan adds. "With a lot of bands nowadays, it's a case of them getting the aesthetic first, and figuring out the sound after."
A theme starts to creep in to the conversation when talking explicitly about music making – song-writing. As a band, Bad Sea are keen to emphasise melodies and structure within their 'bangers', and they are features in which the band admittedly spend the most time working on.
"Without wanting to sound up my own hole, I think we're good songwriters. I think we're good at what we do."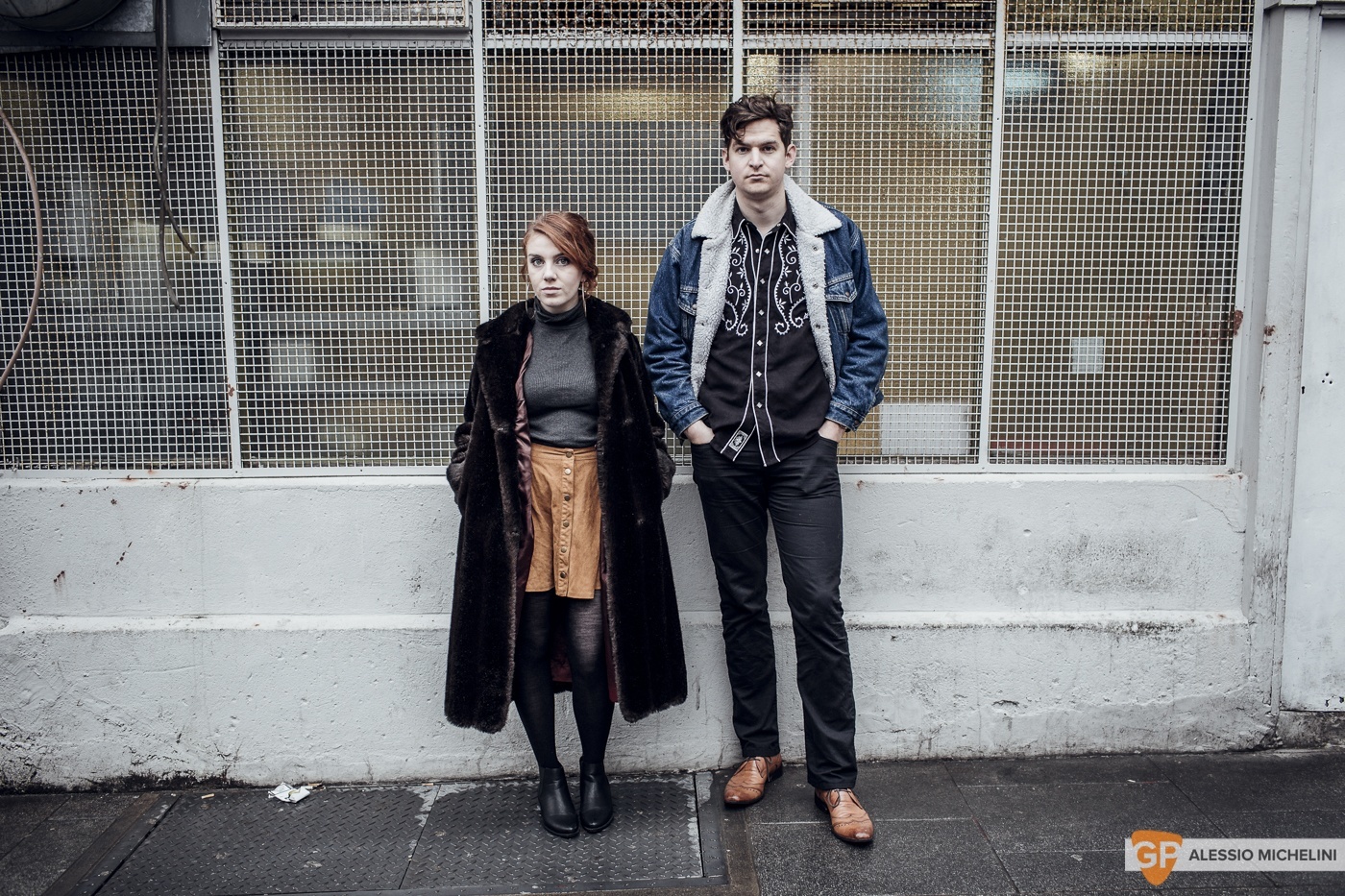 The band initially had hopes to release an EP in early 2016. However, given how quickly everything has happened since then, Ciara and Alan have decided to pace themselves.
Ultimately, the stereotypical hurdles of being a new band have been met by Bad Sea - financing the band and finding the time to simply be a band. They postponed recording in London because of Ciara's full time job.
"We're recording every so often. It's not a constant thing." Ciara says. "We'll record whenever someone offers us the opportunity to record for free," Alan laughs.
"I'd need Alan to quit his job to get anything done, because I'm working four or five days a week", Ciara continues, "If I was able to quit in the morning, I would. But at the end of the day, Alan has rent to pay as well, and we need that space to write and rehearse."
On December 19th, the day of their gig in Whelan's with the likes of September Girls, among others, Ciara ended up working from 10am until quarter past 9 that evening, before playing the Communist Party Social event, before going straight on to Whelan's.
They have some recording experience under the belt, notably with Neil MacColl, the son of folk-singer Ewan MacColl. Having recorded songs with him in August, the band are going over in January to record more with the musician.
"He's our manager's [Jamie MacColl of British indie band Bombay Bicycle Club] dad", Ciara explains, "He's so cool and musical. He has so many different opinions on things and is so capable of getting us involved in ways we couldn't even imagine. One time I ended up playing a cardboard box for hours."
Bad Sea took part in the Hard Working Class Heroes festival in Dublin, and have been steadily racking up experience on the live circuit, including gigs at The Workman's Club, and further afield in London. Unquestionably though, their Other Voices gig left the biggest impression them as musicians.
"The day after Hard Working Class Heroes, we got a message from Martin Byrne, who didn't even see us play, asked us to do the Other Voices' Music Trail", Alan says.
"The biggest thing for me was the way they treat their musicians. They put us up, we got a soundcheck, we were well looked after and we felt appreciated. And we were paid, most importantly."
2016 plans remain allusive and vague, as the band attempt to assess intensity of last year.
"We're sitting on the songs and we're going to work them out," Ciara says, "We're constantly writing songs, but because things have been so busy, we've also been stopping and starting constantly."
"A few months ago we would have been really keen to release something as soon as possible, but now we just want to work on the live shows," Alan explains. "That was the advice our management gave us and I think they're right."

"The biggest thing we've learned is to not rush things. Work it. No matter how much someone tells you to, just take your time."