Amongst the many people we chatted to at Ireland Music Week recently was Olivia Corless, a 26-year-old singer-producer from Foxrock in Dublin. Following some brief pleasantries, the BIMM graduate who goes under the moniker Artgirl promised to send us on her debut single Let Down Get Down but out of all the people who promised to mail their songs next week, it was Corless' mail - and most importantly, her track - which stood out the most.
Let Down Get Down is a slick and infectious slice of electro pop - so much so that it was no surprise to learn that Artgirl was working with illustrious producers Robbie Malone (David Gray) and Stuart Gray (Ryan Sheridan, Aslan) on her debut recordings.

Tell us the story behind your moniker?
"Originally I wanted to use my own name, Olivia. After a bit of research I realised there are so many artists using that name already. It felt important to me that my name would represent my music as much as possible so I needed something original. I spent a couple of months searching for the right name and ARTGIRL came to me at the perfect time.
It has a superhero quality which I love! I can see the ARTGIRL character in my head, saving the world, one song at a time.
Art is a big word, it's something I aspire to when creating my music. To find something that can move you is key and if I don't love it, I can't expect anyone else to. The girl part of the name reminds me not to take myself too seriously. It's about listening to that inner child that wants to play, go on adventures and explore. Overall ARTGIRL allows me to create any kind of music, it feels limitless and full of potential."
What's your musical background like?
"I'm a classically trained violinist but my passion is modern music and the fusion of different genres. I listen to everything under the sun and hope that my music will not be the same ole same ole. Growing up, I always sang in my bedroom but rarely used my voice outside those four walls. I never really enjoyed the attention that comes with performing. I only started writing music in my twenties and it was then that I realised being an artist was a dream I had to pursue. Luckily, a vocal course in BIMM Dublin gave me the extra confidence to get out there and share my music. I've gotten over the fear of performance and realise feeling nerves is a good thing, it tells you that you care. That you are about to do something brave. With the ARTGIRL superhero mindset, I'm excited to get out and gig again."
Why have you chosen to obscure your face in all of your official photos?
"Two reasons: One, I just thought it looked cool and intriguing. I love how other artists play with anonymity. The focus should always be on the music nothing else. The second reason is I had a brilliant idea for a music video which would play off the fact that no one visually knows ARTGIRL yet. That's in the pipeline so I won't spoil it by saying anymore."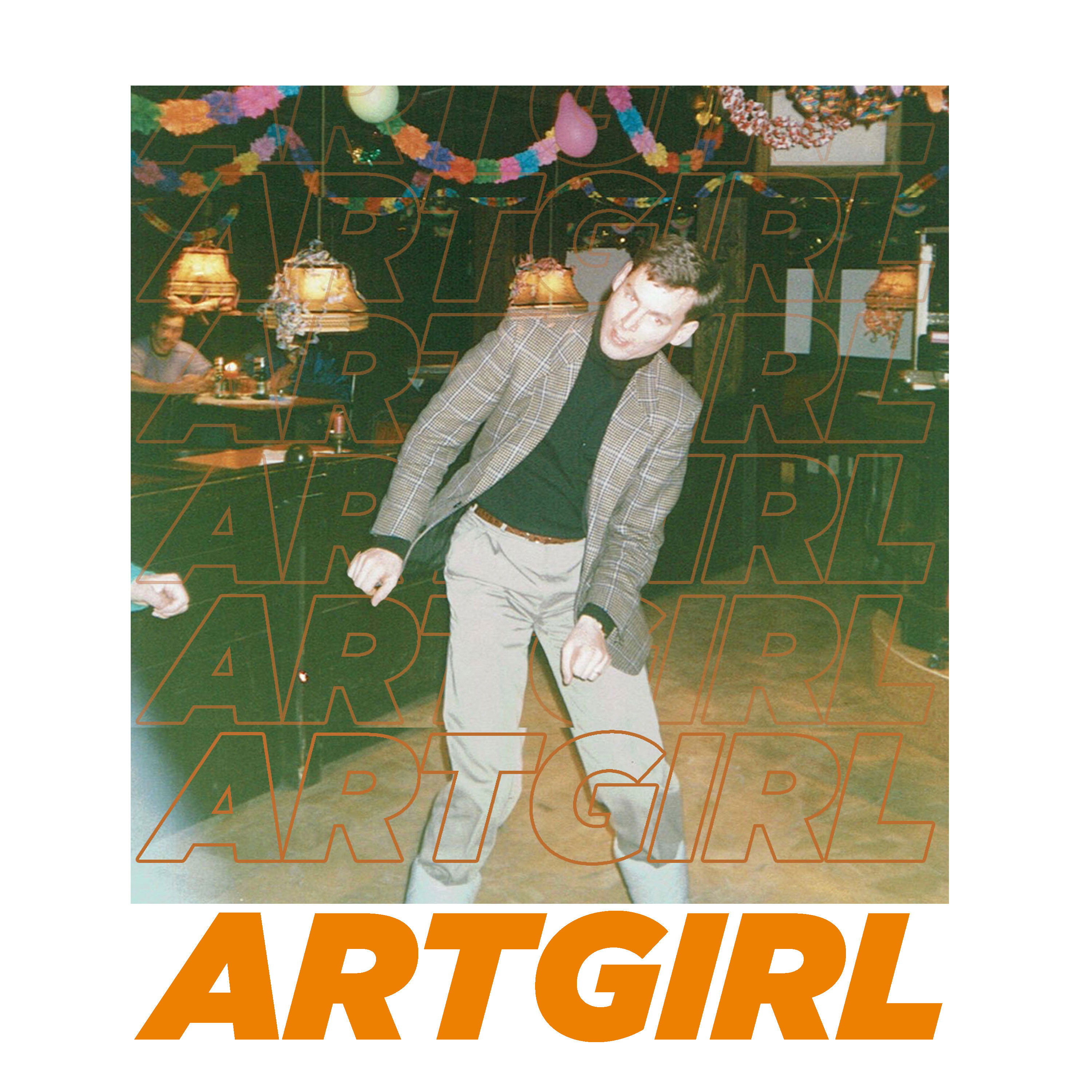 Tell us the story behind your debut single Get Down Let Down?
"I actually wrote the lyrics to Get Down Let Down 4 years ago. Although it was about 6 minutes long, me on a bit of a rant. Robbie Malone heard it when we started working together and it stood out to him. I had buried it as a prospect but he believed there was something there. It's a biographical divulge of life's struggles for me at that time. The hook is all about release and letting go. To escape to that place within ourselves where no one is watching. The track is more upbeat and lighthearted which puts emphasis on the overall message which is to 'get down and let down'.
How did you hook up with Robbie Malone for the single?
"I was sending demos to a few BIMM tutors and although I'd only met Robbie once when I was in the college, I had his email address. I was looking for advice on what to do next. I had tracks fully produced but from my basic bedroom equipment and I needed a professional touch. Robbie was intrigued and had lots of questions about the music and who I was. We met up for a coffee and ended up working together to take the bedroom recordings to the next level. Robbie Malone has played with David Gray for 20 odd years and has co produced with David on numerous albums. We're talking about albums which have sold in excess of 5 million units. As a huge David Gray fan, now a huge Robbie Malone fan, this collaboration was just what I needed."
You've been picking up some airplay with John Barker and Dan Hegarty. what's it like hearing your hard work on the radio?
"It's surreal! Spectacular! Fabulous! A part of me doesn't really believe it because I spent so long working on it. I thought it would never be finished."

What's been the most surprising reaction to the single so far?
"Just the love and support in general. People of lots of different ages seem to be enjoying it and that's fantastic! I made this song for myself, to please my taste buds so I never expect for other people to like it. The fact that they do, and that radio and industry people are giving me good feedback is a dream come true. And also someone calling me a baller. I enjoyed that immensely!"
When can we expect to hear more from Artgirl?
"Pop on your preferred streaming platform there and you can hear more and more and more and more! I keep singing like magic every time…
New music is coming! I have several tracks lined up that are even more exciting. A music video is also in the works. Follow me on socials, streaming platforms, YouTube, wherever and I will keep you updated (@artgirlmusic)."
When and where can we see you live?
"Great question! One I don't have a satisfying answer to yet. I'm working on it and should have some dates for after Christmas. I want my live set to be spectacular, so I'm really taking the time to get it right."