A year after the release of he self-titled debut album, Sligo-raised producer Art of Algebra returns with his latest output, a four-track EP titled 'Under A Different Light'. Written and produced during Ireland's first lockdown in the spring, the project explores themes of light and shade, and how these concepts are expressed in musical tone and timbre.
Art of Algebra (David Hallinan) was introduced to electronic music as a teenager, aided by a network of producers and DJ's based in his native Enniscrone and the nearby village of Easkey. "I grew up listening to Donal Dineen's 'Here Comes The Night' at 17 or 18-years-old. I even recorded it, I still have a few cassettes of it now."
After spending a few years in cover bands playing bass in different styles, Hallinan first began to experiment with electronic music after moving to Paris. He began by building tracks based on samples, but found it didn't quite have the live quality he was looking for.
"It always felt like it wasn't as good as it would on other records," says Hallinan, of his preferences for analogue instrumentation, a tendency he keeps to this very day. "It's not anti-digital snobbery, it's just using analogue inputs then using all the sparks and magic of digital editing."
Goldenplec asked Hallinan to take us through his new project to explain the thought process behind some of his musical choices.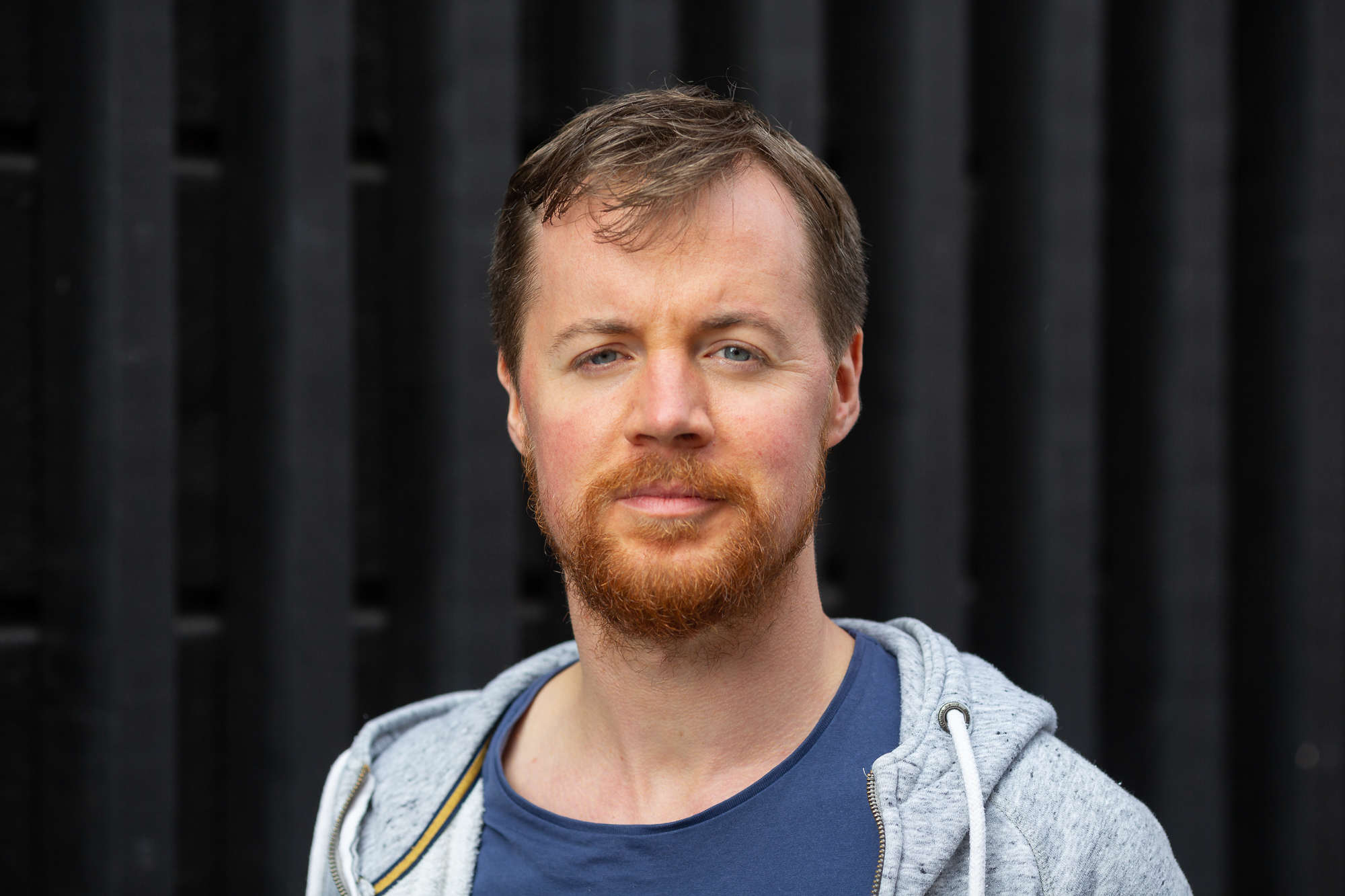 Sci-Fi Saint
The project opens with one of the most upbeat tracks of the collection, 'Sci-Fi Saint'. It acted as the lead single prior to the project's release, and was chosen due to its accessibility to a wider audience.
"It's a bit more uptempo and a little easier to get into, a little more approachable," Hallinan explains. "It's representative of the direction I want to go with from this point, it's a little bit closer to artists like Rival Consoles and Four Tet where they make stuff that you can almost bop along to and that was something I was really trying to achieve for a while."
The track was built entirely from scratch, with Hallinan starting with a kick, before adding a snare accompanied with sequenced hi-hat. It was following the addition of the vocals, however, that Hallinan realised he had something special.
"The vocal line is in reverse which gives the track a strange character. When the vocals landed on it I definitely knew I had something."
The Next Super - CME
One of the shorter tracks, 'The Next Super' is best characterised by a sharp scraping sound that breaks through the beat and snaps all to attention. Whilst it sounds like a wooden guiro, it is in fact a rotary wrench that was recorded using a binaural microphone. Hallinan found the sample while going through a collection of ASMR and field recordings on YouTube.
Binaural microphones replicate the dimensions of ears, giving the track a geo-spatial quality. "It's built out of metallic sounds and it's very much off the grid," Hallinan explains.
"The sequence of the beat is imbalance, it's very off-kilter. Flying Lotus tends to emphasise something that's not really on the standard beat sequence so that's what I was trying to do."
This is one of the only tracks from the project with an accompanying music video that plays cutely on the spatial aspect of the track. 
Under a Different Light
The EP's title track, 'Under a Different Light' is a track Hallinan identifies as one of the lightest of the collection. "It's a case of being welcoming in the sound" recalls Hallinan. "The timbre and the tone of the track have that bright quality and that's why I suppose it's picking up on that."
Whilst it begins brightly, it does at points diverge into darker territory. "It does get shady on one point, as a reminder that it's not all sunshine and roses. That's a classic break, to show the contrast" Hallinan explains.
When writing music for Art of Algebra, Hallinan admits to taking inspiration for tracks from the sounds he stumbles upon rather than the goings on around him, either personally or socially.
"When I write, it's definitely guided by the sounds that I find," Hallinan explains. "I'll sit down, I'll toy around with a set of sounds or components of a track and it'll take its own direction. It's almost like I have no control, it has its own sense of direction."
Criminal Ground
The EP ends on a dark note, with the unsettling 'Criminal Ground'. Undoubtedly the darkest piece of the project, the opening is deliberately off-key, giving it an unsettling aura and the sense that the mood through the project has slowly been shifting into something far darker and stranger.
"The fact that you're getting that mood last might make you think that you're getting something different," Hallinan explains of the decision to place the oldest of the tracks last. "It's not where the EP started, so we went through a full gamut of emotions."
"I was not really sure where it stood in the grand scheme of the project but now I'm really glad it's been included," he adds, smiling.
One of the standout components of the track is the male vocal line drifting about the instrumentation throughout.
"The male sample is something most people, especially in Ireland, will know but no one will be able to identify," laughs Hallinan, who's steadfast in his unwillingness to give anything away of its origins. 
As with all true artists, Hallinan has been careful to consider every aspect of the project's release, and has been particularly careful of the EP's accompanying cover art. Shot by Venezualan photographer Valentina Alvarez, it shows someone stood in the middle of the desert crouching, as though to save their body from the sight of the sun.
"When I see it, it clicks as being related to 'Under a Different Light,'' Hallinan explains of his insistence on using the image. "When I see it, it all makes sense, as through everything is synchronised that way."