One of the strangest aspects of this pandemic is that we're experiencing some of the biggest upheavals of the last 50 years - geopolitical polarisation and the rage against racial injustice as well as Covid19 itself - but from within the confines of the smallest, most intimate spaces, our living rooms and immediate neighbourhoods rather than our parliaments and city centres.
In a way, this is the perfect time for the sound Anna Jordan makes with drummer Dennis Cassidy as Selk. It's essentially chamber music, richly textural and focused for the most part on embellishing simple, repetitious song structures. But its simplicity is expansive rather than restricted, drawing interior landscapes that seem unconstrained by time or straightforward narrative.
That spirit of expansive introspection is everywhere on Selk's 2016 debut 'Beast'. Jordan's incantatory vocals are its most striking feature, chanting percussively over the mesmeric electric piano of the title track, looping and stuttering over Cassidy's Reich-like glockenspiel on Been So Long, and everywhere tangled in harmonies that coalesce and then scatter like half-remembered voices in a dream.
Despite the positive reviews for 'Beast', its dreamlike subtlety may be one of the reasons it didn't attract more attention on its release. Another is probably the fact that Jordan has rarely played live over the intervening four years. When I speak with her, it's clear why: she's a slow, methodical writer and balancing art with work first and now with homeschooling her daughter during lockdown has meant that music hasn't always been the priority.

"So many artists thought they'd have so much time now, but focus is difficult with other things going on. Having a few hours' guilt-free space, just having time to daydream, has been hard. I suffer from imposter syndrome, especially if I haven't done a gig in a while, so it can be difficult - all your insecurities come out."
We can be glad that Jordan has found some time to daydream, because it's resulted in two striking recent collaborations with composer Javier Navarrete. Navarrete is best known for his work on Guillermo Del Toro's earlier films, including 'Pan's Labyrinth'. He also has a family connection to Jordan, having scored her father Neil Jordan's most recent work, 'Greta'. But their collaboration owes little to dynastic links: he simply heard her playing one of her songs at a small house party, told her he could hear strings behind it, and quickly orchestrated it.
The result, Moments, is strikingly different in tone to Selk's previous releases: Navarrete's lush tremolando strings evoke the sound of Hollywood's golden age rather than the folk-minimalism of 'Beast'. But it's also entirely in keeping with Selk's balance of the intimate and the elemental, as the huge reverb of the orchestra opens up the spaces around Jordan's voice and ukulele, making the small feel immense.
Moments is the most straightforwardly pretty of the tracks Navarrete has scored; the other, Silent Sea, is even more remarkable, and has just been released separately. A reworking of a much older Selk piece, it recalls one of the standout tracks from 'Beast', You Move In Waves, where Jordan's voice is wreathed in ghostly murmurs and backwards harmonies. Silent Sea is about the dissolution of identity and memory, and Navarrete's endlessly shifting choral washes are an apt backing for Jordan as she sings of a character "trying to remember who he was; all he sees are shells and endless water".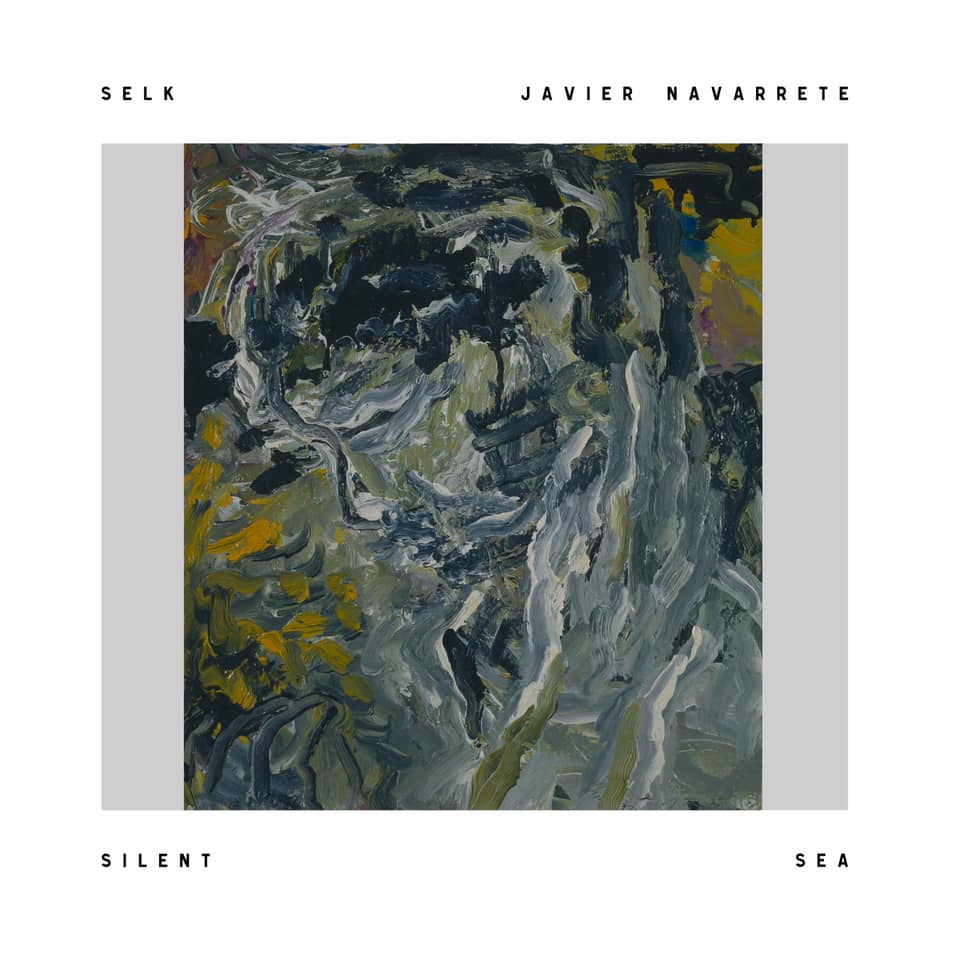 She describes how it came about: "He used to be an experimental electronic composer, and that's what he wrote here - an ambient background. I was trying to find something new to send him, but working on new tunes takes time, and I had no idea he'd come back with an electronic work. He's been able to come back with versions I'd never have come up with. I'm interested in what he has in his head, and so far I've trusted him. I've been really happy with it." 
Jordan's comfort with having one of her compositions deconstructed in this way is unremarkable given her influences, most of whom are similarly adventurous female vocalists. She namechecks Icelandic singers Ólöf Arnalds and JFDR; we talk of how Stina Nordenstam's mid 90s release, 'And She Closed Her Eyes' has been a mutual inspiration. She introduces me to Lindha Kallerdahl's astonishing polyvocal album, 'Gold'; I reciprocate with a recommendation for Jenny Hval's 'Blood Bitches'.
What all those singers have in common - with each other and with Jordan - is a refusal to yield to the stylistic and emotional simplicities that have many latter-day male vocalists lurching between chest-beating bombast and overwrought earnestness. Fittingly, their subversive quietness is the perfect soundtrack for a period when we've all had to become acquainted with the birdsong and hush of our newly still cities.
Jordan shares that sense of this being a time to reevaluate how we've formerly lived and created. "I like to see the light, and in a way we can see this as an opportunity to do things differently. Getting used to things like live videos has certainly given me confidence to get out there more. I'm an insecure mess sometimes, but doing things like playing a solo #istayathome online gig has helped me get used to it.
"It's given me space in my brain, and I'm excited to think about new things like doing intimate outdoor concerts. I'm a procrastinator, and the pressure to get content out is hell. But it's made me understand how important it is to connect to people in ways I wouldn't have done before. I've realised that I have an audience I wasn't aware of, like French people doing yoga meditation!
As for what's next after Silent Sea, she mentions that "lots of my new stuff is very gentle avant folk, but it's not recorded yet. I have so many ideas: I want to do a band version of Moments, and though there's no more collaboration with Javier lined up just yet, if it does happen it'll happen very quickly. I'm a total perfectionist, but I'm trying not to be!"
https://open.spotify.com/album/1LZb0SuuEAU4HSjPxRe8va?si=6ohj3dEWSzSrla-d6ZaRaQ