Every year the GoldenPlec community of writers and photographers (50+) come together to vote on their ones to watch for the upcoming year. After pulling the votes together, we selected our 'Plec Picks' for 2018. We have classical artists alongside rap, jazz, funk, operatic, soul and anything in between. Our list strives to encompass a broad spectrum of music in order to highlight the thriving and evolving music scene that exists in Ireland.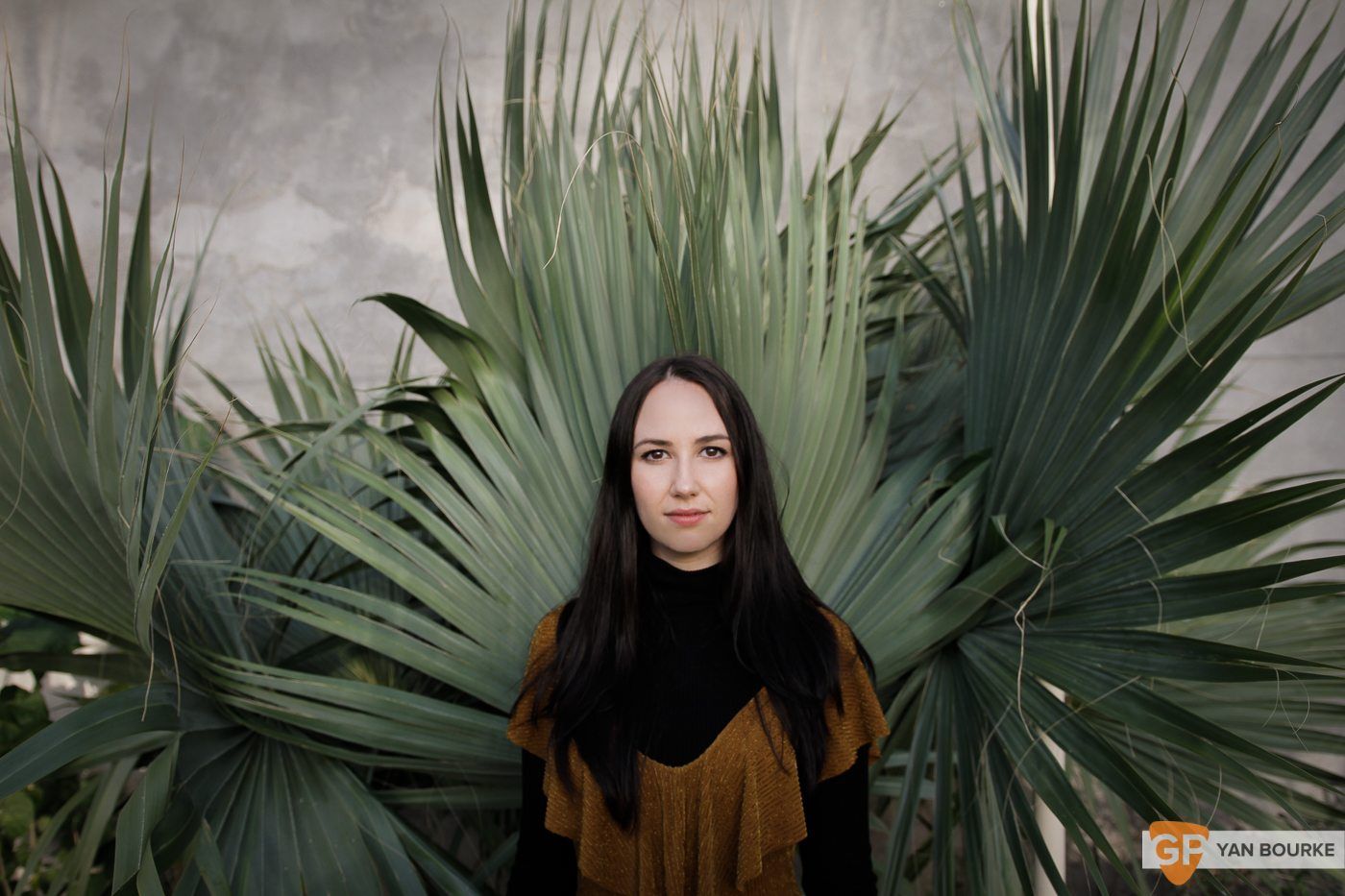 A recent graduate of the DIT Conservatory of Music and Drama, in the last two years soprano Amy Ní Fhearraighhas gone from relative obscurity to becoming one of the most talked-about emerging singers in Irish opera.
A natural stage performer, gifted with a fine soprano voice, she brought vividness to the unforgiving role of Mrs Julian in Britten's Owen Wingrave last year (read our review here), suggesting an artist already capable of more. She joined us for coffee and a chat in Dublin's Botanic Gardens.
From Clondalkin, raised a Gaeilgeoir, her surname (it's 'nee-ARRee' for any non-Irish readers) has already proved something of a stumbling-block—and ice-breaker—at auditions abroad, but she's keeping it: "I've been asked to change it, and I refuse to, I really like it…"
Music wasn't a big deal growing up, she remembers her mother playing Mozart on the radio, the usual traditional sing-alongs and music at school ("I started off in choirs… I was an alto, apparently"). Performing in the school musical provided early stage experience, good enough to make her swap one of her subjects for music in the Leaving Cert, but still remembered as painfully nerve-wracking.
It was only midway through studying for an architecture degree that Amy began thinking seriously about pursuing music, almost by accident. "My uncle played me the iconic recording of Pavarotti and Freni singing Puccini's Bohème, he played 'si, mi chiamano Mimì' and all that, and I was just incredibly moved, but it felt so unattainable, I had no concept of what it took to be an opera singer… then on a random night I ran into the god-daughter of Virginia Kerr, who organised for me to go into the Academy of Music and to sing for her, just to see if I had what it took."
It went well and so, encouraged to take a few singing lessons, Amy went on and auditioned successfully for the DIT Conservatory, and began studies with Sinéad Campbell-Wallace. "From then on it was just hard graft—it was incredibly overwhelming to go into a degree like that… I really just bit the bullet."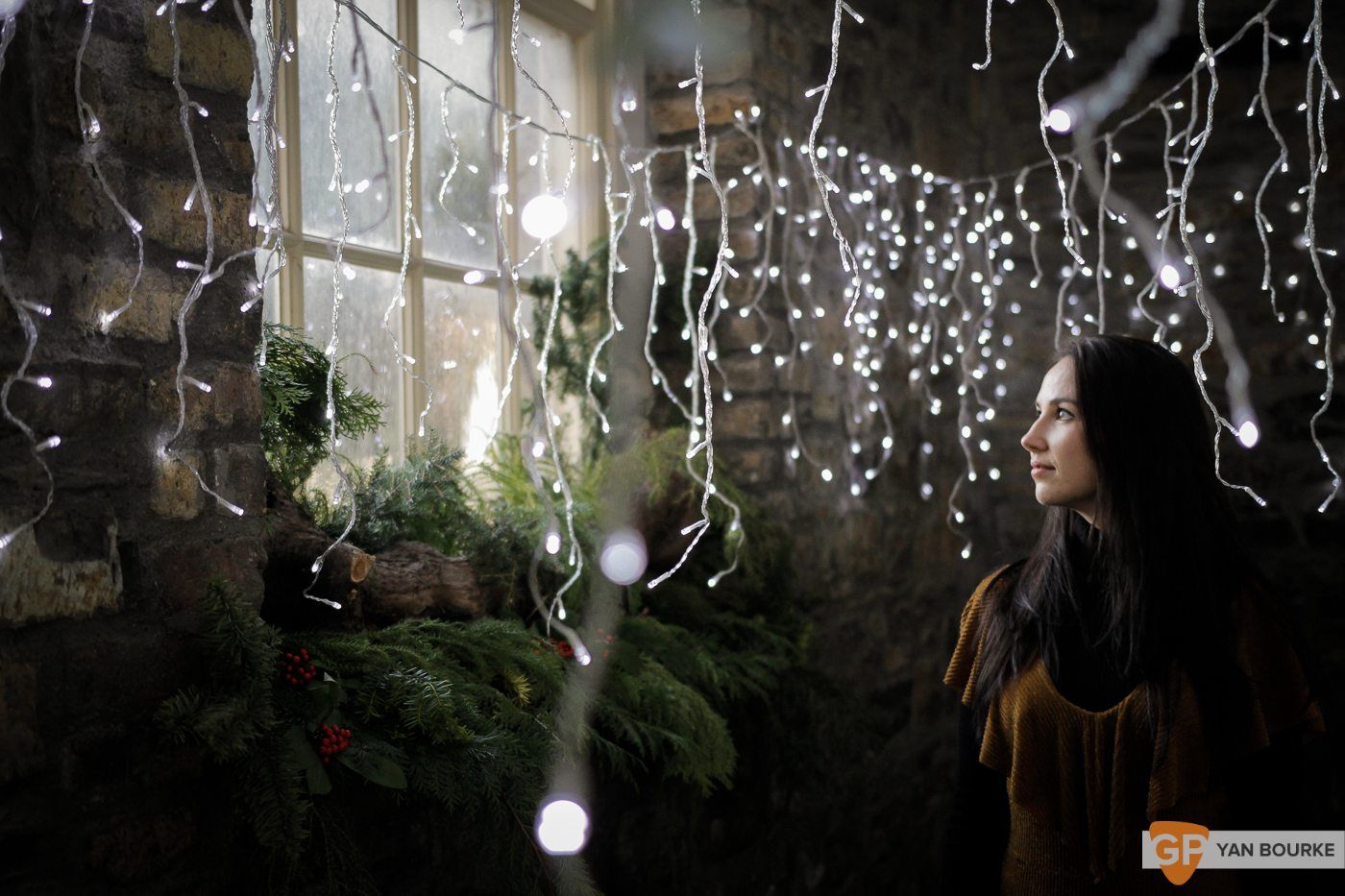 It proved an affirming experience in more ways than one, and 'finding her voice' meant facing up to a lot of other issues in her life, including the loss of her father from a few years earlier. "Because I was in such an emotional field and so vulnerable on a day-to-day basis and I felt so out-of-place at first, but my teachers stuck with me and pushed me and prodded me, and it was really through that that I dealt with his death, incredibly, and then from that moment I really started to figure it out and take off with my singing… it was a struggle in a lot of ways, but I couldn't be more grateful."
Amy's breakthrough in the public eye came singing the principal role of Susanna in the Conservatory's production of Mozart's The Marriage of Figaro in early 2016, followed a few weeks later by winning the Dramatic Cup at the Feis Ceoil. Then, a few short months later, she was singing Frasquita in the Lyric Opera production of Bizet's Carmen.
She credits her instinct for theatre not so much on traditional acting classes as maybe her persistence with karate—"I got used to having to be a persona, having to be very disciplined and strict with myself, and being in front of people, physically performing for people, using the space and being confident in a space, so I think karate actually gave me a lot for that… but yes, I am very comfortable on stage."
As with any actor, learning to be a performer is an ongoing process, and she credits many different experiences in rehearsals with helping her on her way. She's under no illusions about the profession she's entering, bristling at some of the terms used for singers: "we're not divas, we work really bloody hard… we're just hard grafters and we just love what we do, trying to make it work, and it's not an easy profession, it's vicious."
Working on Owen Wingrave with Opera Collective Ireland took Amy to a whole new level of working, and director Tom Creed's casting of her as the anxious, middle-aged Mrs Julian gave her plenty to deal with. She'd already learned a portion of Alban Berg's Lulu as an audition piece, which helped prepare her for the difficult style of music in this later work, and also made her think about the kinds of material that attract her. "I really love contemporary music, and I love the obscurity of it; I really like dark content… doing it [Wingrave] was quite an experience."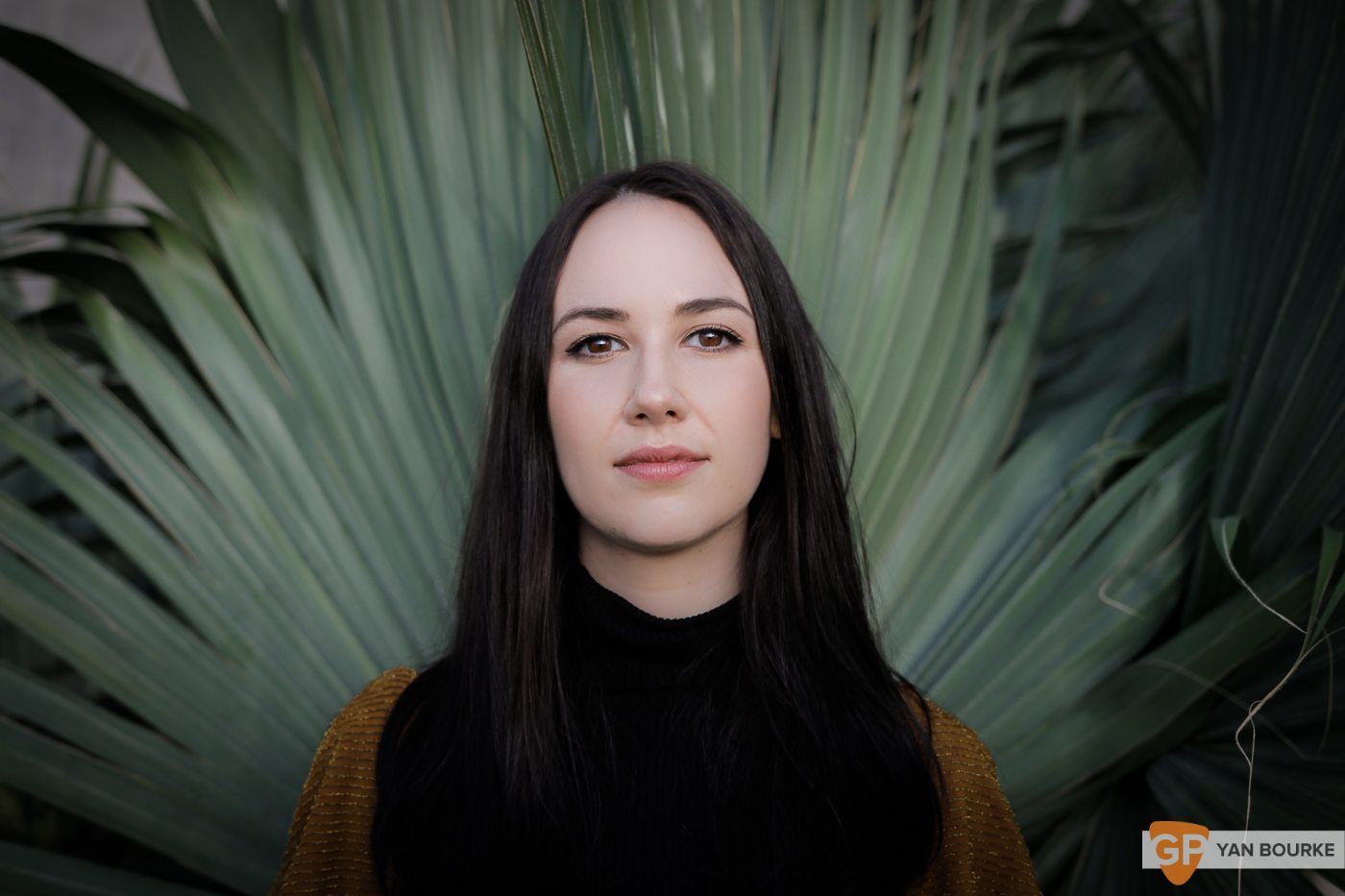 The level of detail required, musically and theatrically, along with the processes she needed to develop and project her role, taught her a great deal. "It was an amazing character to play; I thoroughly enjoyed it and challenging myself… it was really nice to 'have permission' to lose the rag a bit and just be frantic, it was great fun."
She also got a lot out of working with the company, "it was really like we were all together, as a team, putting on this absolutely mental opera, it was amazing to be part of…"
Looking ahead to other roles she'd like to perform, she returns to Berg's Lulu: "I'd love to play her: I love characters that can make you feel things you've never had to feel before, or be in positions that you'd hope to never be in. Lulu is quite an ugly character in her own way, but it's about just trying to get by, there's insecurities and a lot of beauty in her as well, even with the manipulation and the spite and the venom, all these ugly ways that societally we're not allowed to be, and we're not allowed to be seen to act that way, especially as a woman; I love characters where you just get to let rip a bit and just chuck yourself into something and really lose yourself a little bit."
Another character she's thought about is Donizetti's Lucia: "the music in that is just breath-taking… it's something I'd die to sing, the character is incredible, the story's so gripping, but the music is really the thing, it's incredible."
Amy next appears as part of the Opera Marathon in Dublin City Hall at 2-5pm on 9 January, during Irish National Opera's 'Big Bang' launch day. After this, on 16 February she sings in 'A Night at the Opera', a concert featuring six emerging artists, curated by Fergus Sheil, given as part of the Drogheda Classical Music series in St Peter's Church of Ireland, Drogheda. Then in March she begins rehearsals for her next opera, Irish National Opera's inaugural season of Mozart's The Marriage of Figaro, in which she plays the role of Barbarina and understudies Susanna, and this opens on April 13 in Wexford and then transfers to Dublin's Gaiety Theatre for shows on April 17, 18, 20 & 21.
After that, who knows? With no guarantee of a regular income as a young opera singer in Ireland, she's looking to possibilities abroad, and continues auditioning "for everything under the sun". Amy knows all too well that the competition is fierce, but happily shrugs her shoulders and looks hopefully to the future.