Every year the GoldenPlec community of 70+ writers and photographers get together for a natter about which artists we expect to explode on the music scene in the year ahead. We have selected our 'Plec Picks' for 2016 and the list encompasses a wide range of artists, highlighting some of the best bands and solo artists currently active in Ireland.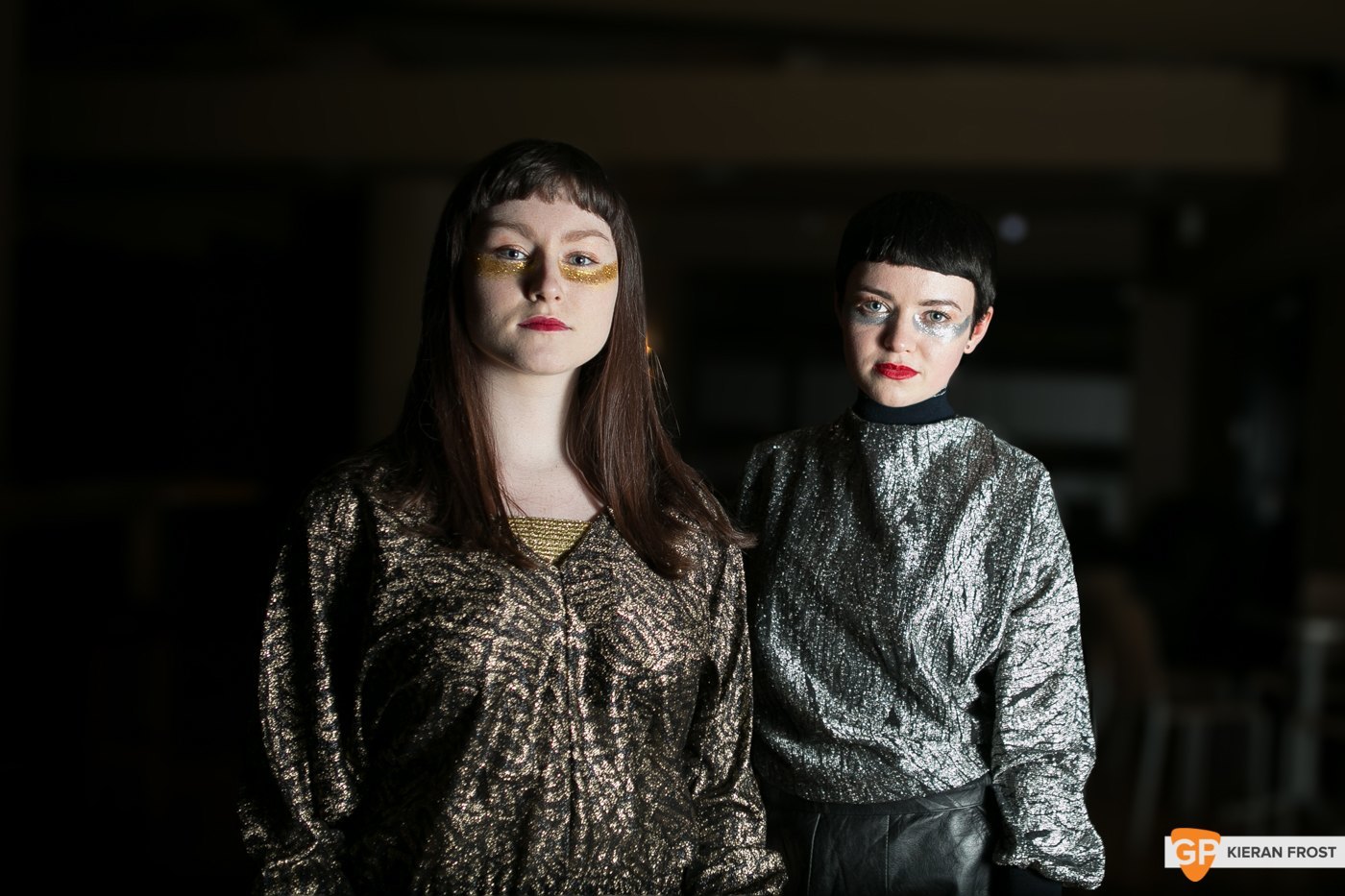 With two leading ladies whose voices meld in harmony, backed up by an earthy driving rhythm, Æ Mak don't sound like your average band. They have an otherworldly quality to their music. Their voices rise and fall together while the omnipresent beat keeps them centred.
Both fresh faced from a BIMM graduation, the Æ of Æ Mak sit cheek by jowl with one another. Aoife McCann and Ellie McMahon are a picture; both with pixie cuts, flicky eyeliner and the best of threads. Seeing the girls and listening to them now it's hard to ever imagine them being apart. But they do have an origin, they met in college. "We were in the same class," says Ellie. "We were always the two that left everything to the last minute so we did a Lykkie Li cover of Dance, Dance, Dance and went from there, and we sang together ever since."
Their name is "not as cool as you might imagine," says Aoife. "The boring explanation is I am Aoife and Ellie is Ellie so Æ. And then both our second names start with Mc". But the initials weren't shoved together until third year when they made the transition from covers to originals.
Looking back on the formation of the band, the girls wish they had of created the band sooner. "It would have been nicer if we had of gotten it rolling a bit sooner," says Ellie, "so we would have had the whole comfort of college life while trying to establish the band; because now we are trying to adjust to adult life and make it in a band too, so it does make it quite difficult."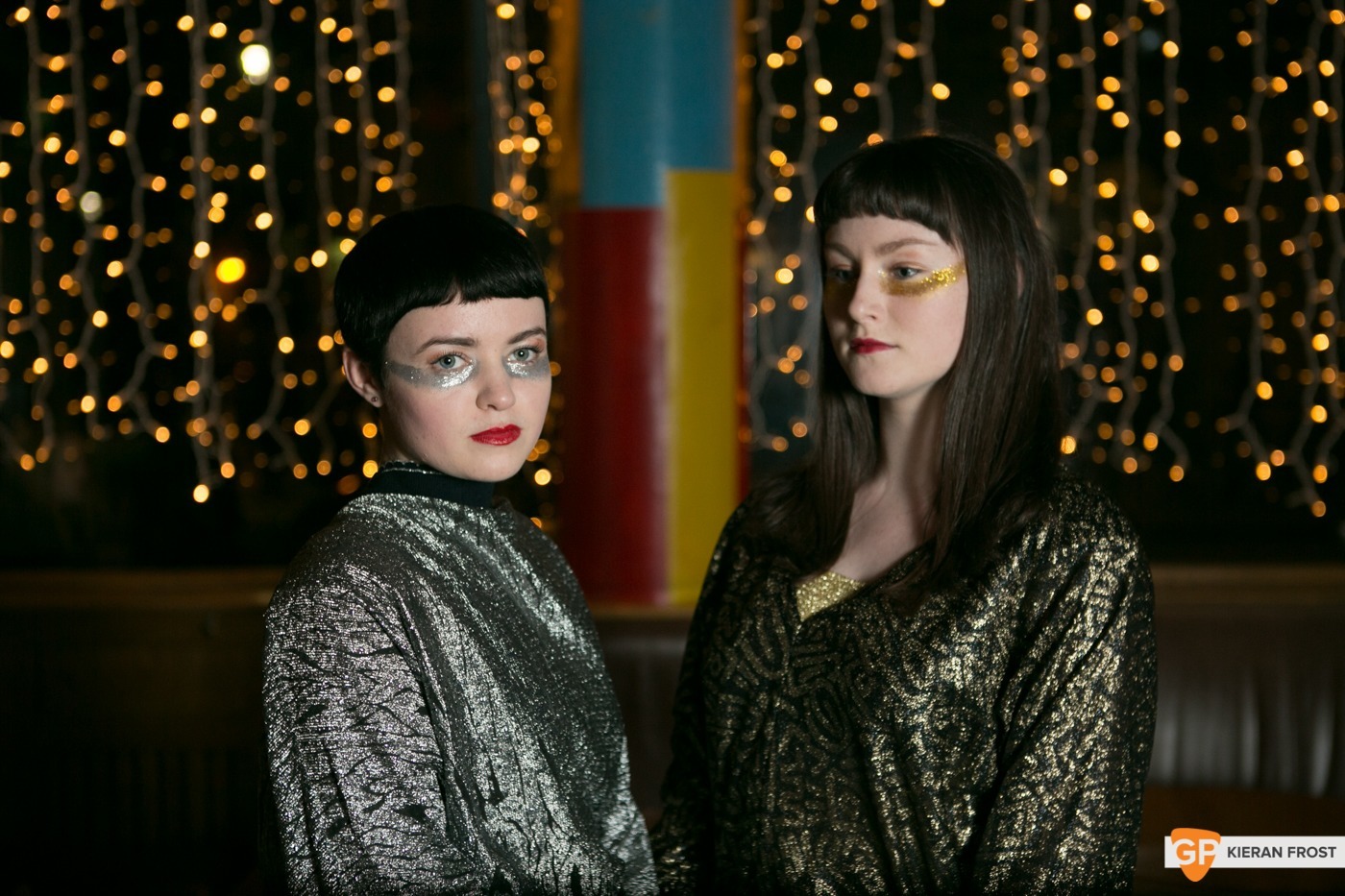 Adjusting to graduate life while trying to establish a band is quite the ask, as Aoife is finding. "We did four years of a music degree and we are only realising now how hard it is, it's more like a business than a creative process and it's not just about being in a cool band, it is a business". Establishing the band is something the girls do not take lightly, "We are taking it more seriously and we think that we actually can do it, we are a solid concept now," says Aoife. "Being out of college there is more pressure now, we are not in the process of getting a degree anymore, we are actually finished and we know if we want to make it work, we are going to have to put a lot of work in, so we are much more serious about it now".
The girls are backed by all ex-BIMM musicians, Alin Sean Leonard, Colm Rogan, Des Garvey and Dylan Povey. With the girls scattered around the commuter belt and the lads playing in different bands, it is a big commitment to practice and gig. "It's about people management really" says Aoife.
Both the girls work part time to supplement the band. "It is hard," Ellie explains. "It costs money to be a musician, especially at this level because no one else is pumping money into it, we are, we are the ones that need to believe in it no one else is gonna."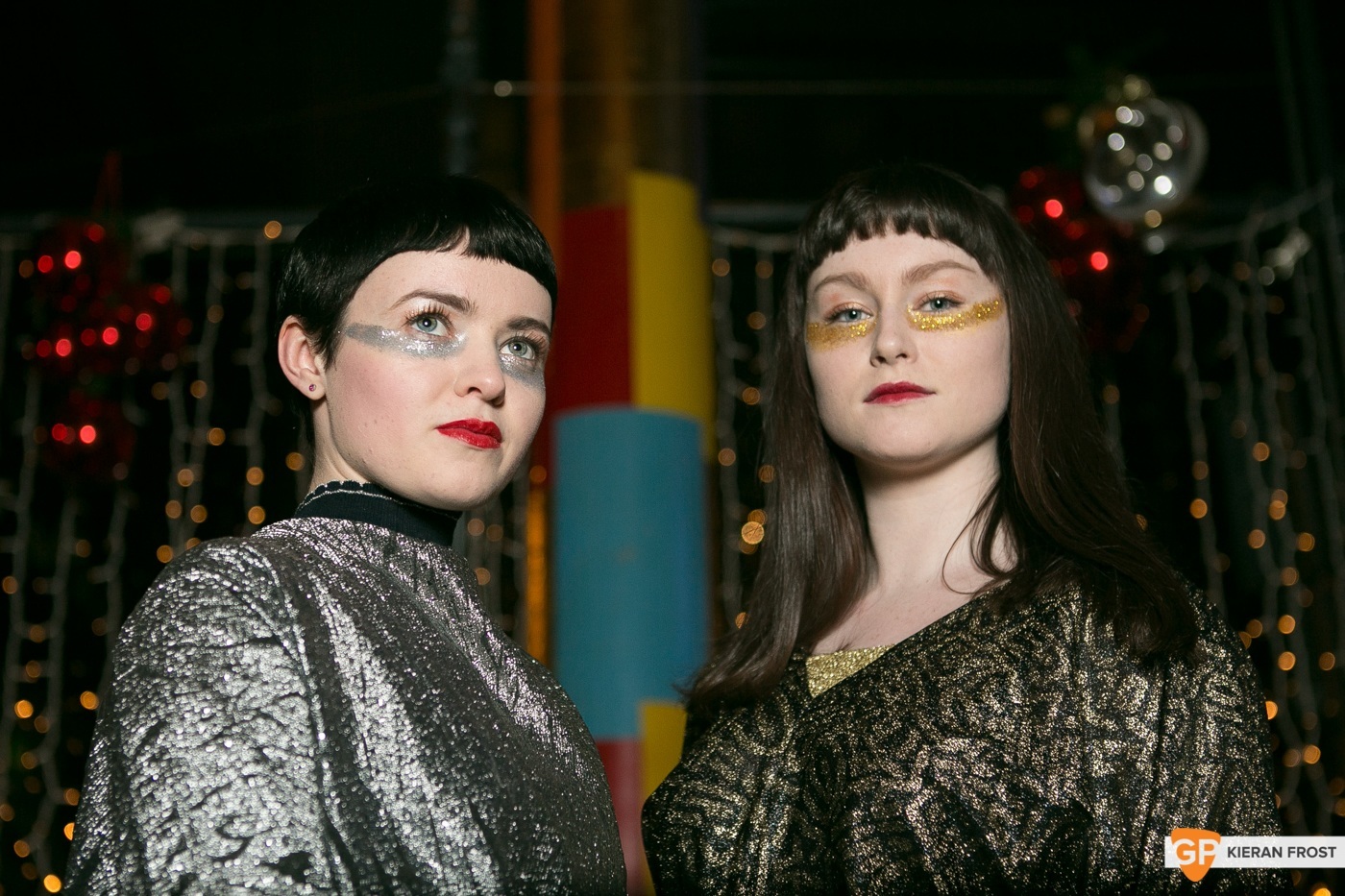 They are recording at the moment in Lamplight Studios, laying down four tracks due for release early March. As far as the music goes, it will be a continuation of their current sound but with "an incorporation of electronic sound alongside the jungle-y organic bits". So far they are finding the process of recording beneficial. "Through recording you realise little flaws that you never knew before," says Aoife. "So through recording we are making our live sound tighter."
Their live performance is something that Æ Mak would really push for people to experience. In order to understand the music as a whole, "You do need to engage in the live aspect of the show," Ellie explains, "and then you get more of a feel for what we want you to feel from it, what we actually are about." But still, at the end of the day, "it's pop music, it is feel-good, it's simple!"
An education from that the most illustrious of music colleges seems to have taught Æ Mak a lot. The band have already succeeded in pricking the ears of the Irish music industry through their track I Can Feel It In My Bones and this was cemented at their performance at last year's Electric Picnic. The girls are humbled by how their band has been received so far. "It came as a little bit of a surprise, you never really know how things are going to be received, but we just put the track out there and people just seemed to really like it and take to it! We hope to do the same with the new tracks".
The stabilisers of college have been taken off; the graduates are left with an extensive contact book and a music scene with its ears already perked up to listen to what their next output will be. "I think that the classes in BIMM were good," says Ellie. "But nothing can replace being in the real world. It's like for every job everybody needs experience alongside education and so you just have to get out and do it.
"They can't prepare you for everything," Ellie continues, "they can only teach so much." Aoife, meanwhile, gives an encouraging smile.
Æ Mak play The Bernard Shaw on 4 February.