The rise of Ireland's hip hop scene in the last decade has been a welcome one, with artists such as Denise Chaila, Kojaque, Biig Piig and Rejjie Snow receiving critical acclaim home and abroad.
While the Dublin and Limerick scenes largely receive most of the acclaim, Drogheda's drill scene – spearheaded by A92 – have built arguably the most successful scene in the country from the ground up.
That may seem like a bold claim, but the stats don't lie. In terms of streaming, A92 leave almost every Irish rap act in the rear-view mirror with over 1.2million monthly listeners on Spotify - that's more than lauded Irish rock acts Fontaines D.C. and Pillow Queens combined (at the time of writing).
They are also racking up millions of YouTube views. Their 'Plugged In' session with producer Fumez The Engineer has over 43 million views on YouTube, while the audio track has over 86 million plays on Spotify.

A92 will attempt to distil and impart the knowledge that they have acquired over that last number of years in a special workshop in Drogheda's Boomerang Youth Café on Saturday, 30th of April as part of the Drogheda Arts Festival.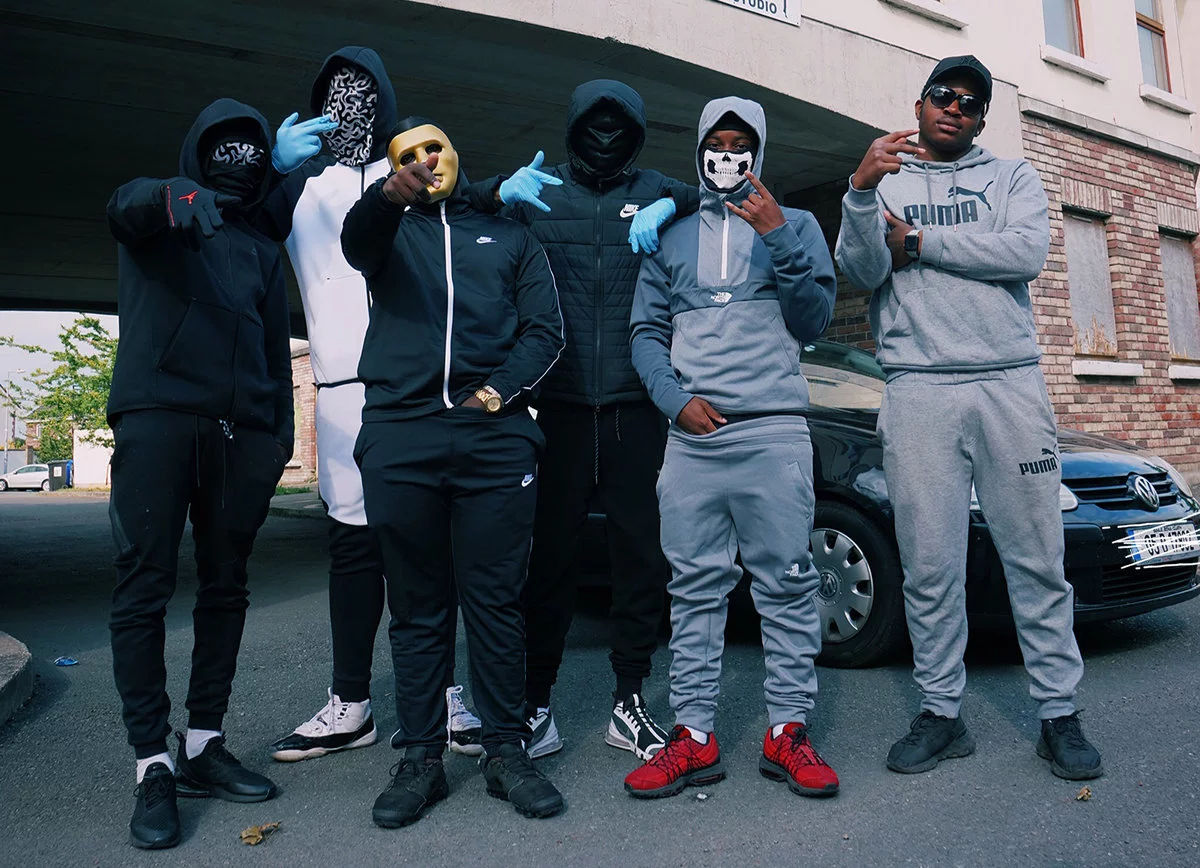 Why do you think Louth became a hotbed of the Irish drill scene?
"Drogheda has had a history of good music for years, so I suppose it was all about timing that we were going to get the recognition we rightfully deserve."
How did A92 come together?
"We all grow up together and we loved music so we decided to come together when our management told us we had something big on our hands."
Your 'Plugged In' freestyle with Fumez The Engineer is arguably the most successful Irish rap song of all time. How did you hook up with Fumez?
"We were in the UK for some PR interviews and for a couple of video shoots, and we got a call saying Fumez wants us to do a 'Plugged In', I guess the rest was history."
When did you realise you had something special on your hands?
"When we started music, we always had big goals and big dreams of becoming superstars! But when the 'Plugged In' hit a million views in a week, we knew we had something special at that point."
How important is it for you guys to nurture the next generation of rappers?
"Very important. We know how important it is to give advice to the younger generation. We try our best to show our true selves to the youths. If we don't lay a good foundation for the kids then we have failed ourselves."
The Boomerang Youth Café have added a recording studio to their facilities. What effect do you think this will have on the local music scene?
"I feel like more kids will have more confidence to come out and show the world what it is missing. The world wanna hear our stories too."
What are you hoping to get across to the kids in your workshop at the Drogheda Arts festival?
"We wanna get the kids to understand that it is important that they are confident, and we hope to build desires in the kids to chase their dreams. whatever that may be!"
A92 Drill Workshop at The Boomerang Youth Café, Drogheda Saturday April 30th 12am-2pm as part of Drogheda Arts Festival. Tickets €8. Suitable for ages 12-18.