A Quickie with Spines | Knockanstockan 2016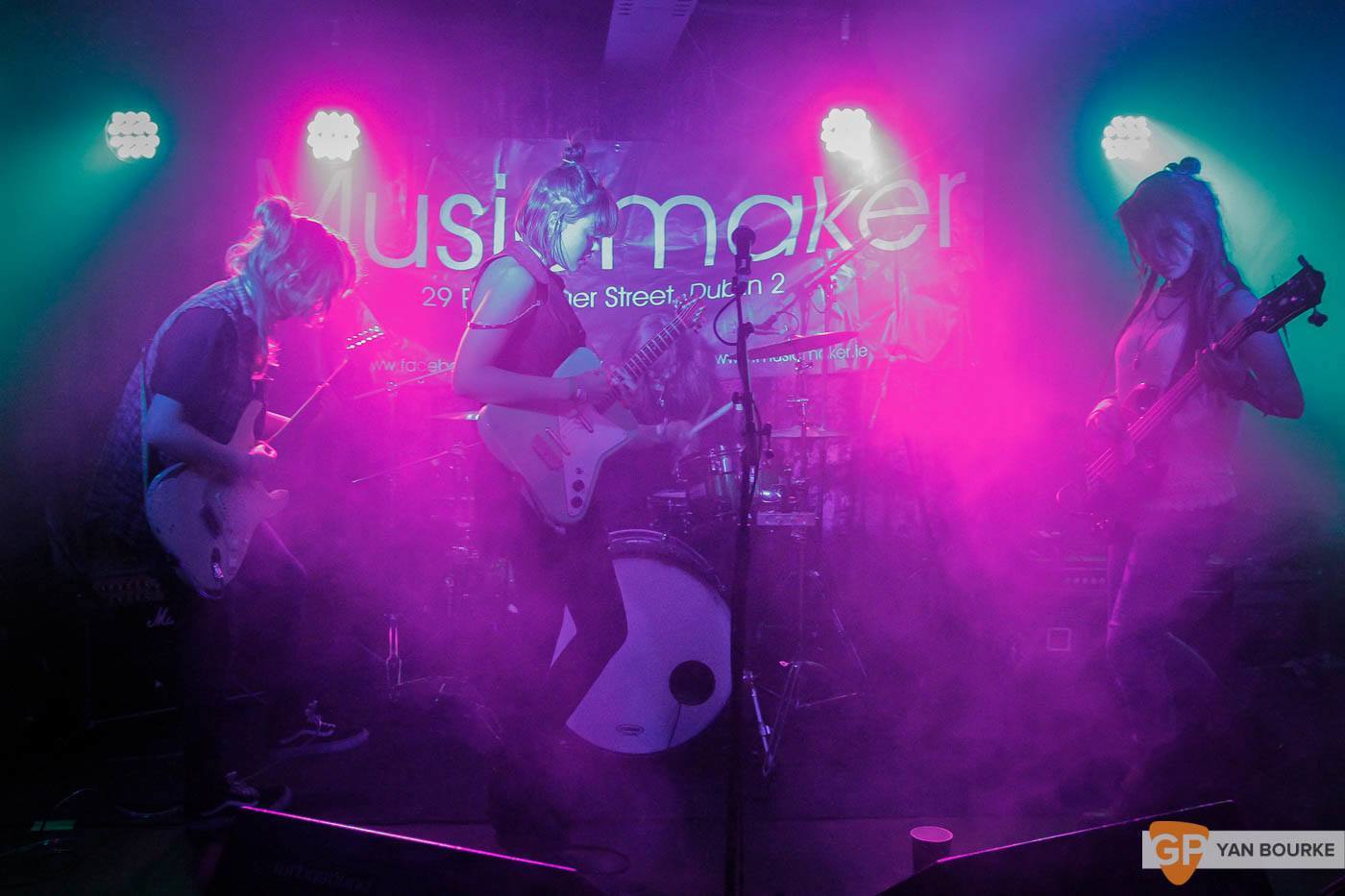 Who Now?
Spines = Jagged pointy alt rock that you could prick your finger on
Listen Now? 
Soundcloud... or just come see us live.
Have you been to Knockanstockan before? Favourite memory?
We have been to Knockanstockan before, favourite memory would probably be when we had literally just arrived at Knockanstockan last year, Niamh with a broken wrist, Tara with a neck seized up in one direction both just sitting there trying to open cans while Sinead is absolutely sweating on a mad one because she missed the bus and Ciara rolling around trying to put up her tent.
What can we expect from your live show?
 If you want to see four girls absolutely SCARLEH but absolutely wreckin' it onstage then you should definitely come see us
Other than the stage, where are we most likely to find you at a festival?
Flying around drinking cans and having an absolute bop to everyone playing.
You're making a party playlist. What song is first on the list?
That's a hard one.. it could be literally anything between Pixies and Die Antwoord and as much female rap as we can get.
What are your musical plans for the rest of 2016?
Get really rapih, record a few demos and play a few whopper gigs.