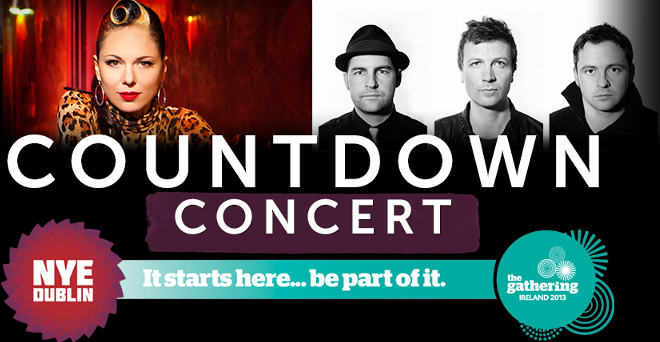 NYE Dublin Festival will return again this year and will kick start The Gathering Ireland 2013, undoubtedly much to Michael O'Leary's dismay. Last year, saw fun and games on College Green in Dublin with Paul Brady, Bressie and Damien Dempsey.
The New Years Eve event this year will see Rockabilly mayhem from Imelda May and the beautiful crooning of Bell X1. That's a pretty fun evenings music with new mum Imelda back on gigging duty in the hometown and Bell X1 throwing aside the gentle acoustic stuff for the night for a full on electric show.
There are more acts coming in the run up to the New Years even, Tickets for the concert are available through NYEDublin.ie and are available for €15 early bird until Dec 10th and will cost €20 after.
One response to "NYE Dublin on College Green to feature Imelda May and Bell X1"