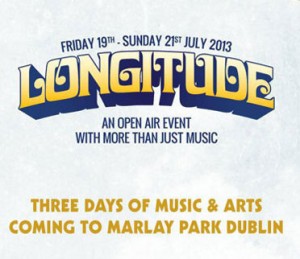 It's been long touted, first brought to awareness by Jim Carroll on the OTR blog, but the slowness for it to appear made it appear like the festival might not occur. However today we can confirm that MCD's first festival announcement – still no word on the Oxegen confirmations – is Longitude 2013.
Longitude will be three days of music and arts in Marlay Park in Dublin. The lineup is to be announced this day week on Wednesday 27th February 2013. The event will run Friday 19th to Sunday 21st July 2013.
No ticket details yet but you can keep abreast of the festival via their Facebook and Twitter.