Less than three weeks on from the tragic events at the Ariana Grande concert in Manchester, the city played host to Parklife. Now in its seventh year the festival boasted more than fifteen stages and a wide range of acts including Fatboy Slim, Stormzy and Jess Glynne. Eager to catch the main point of attraction however, Frank Ocean, GP were at hand to tell you just how the Thinkin' Bout You hitmaker fared after three years away from the scene.
Manchester is steeped in musical history and tt was fitting that it would be the setting for one of 2017's most eagerly-anticipated performances.
Frank Ocean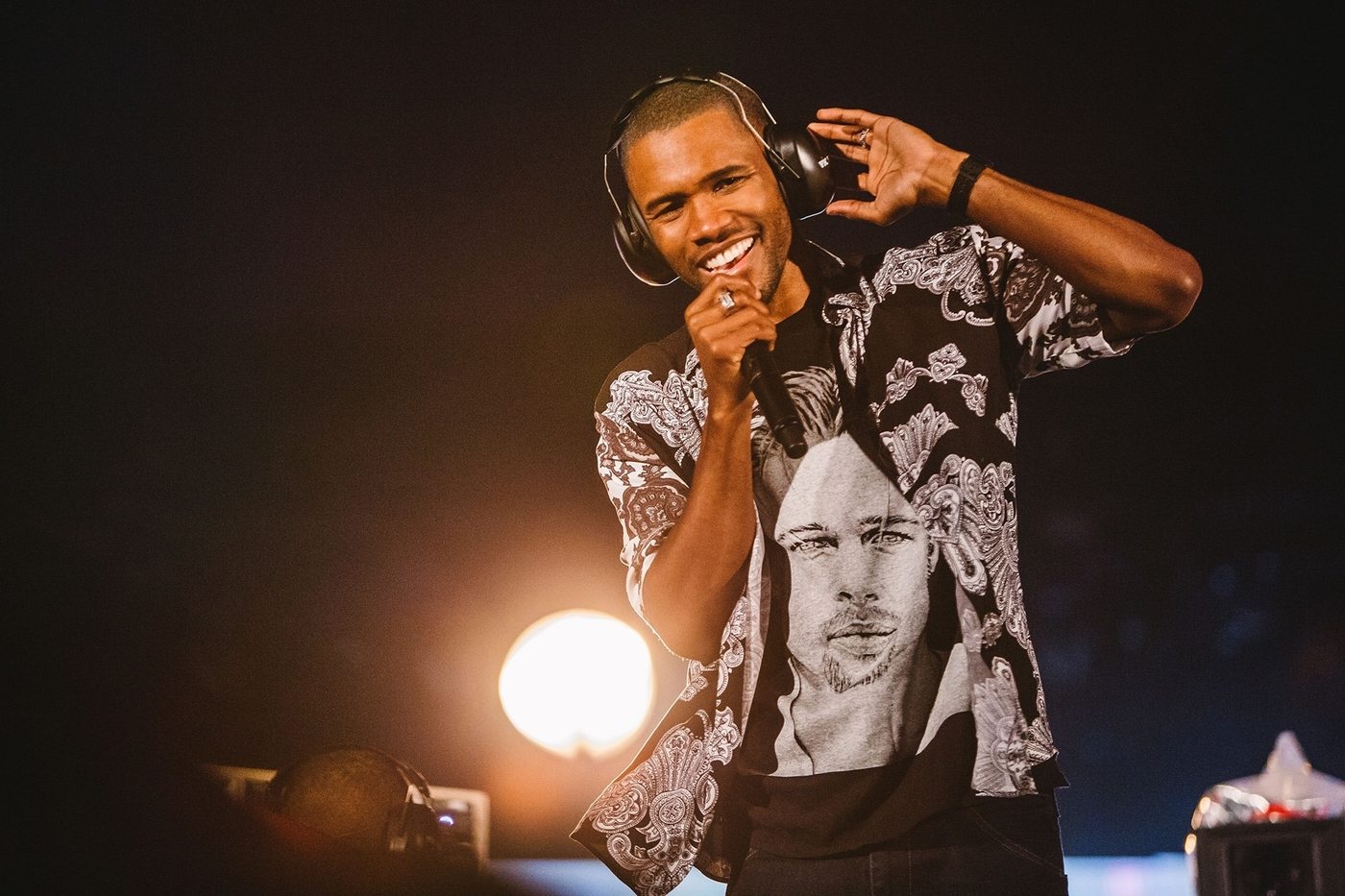 Frank Ocean never really liked the limelight. After signing to Def Jam in 2009, he spent the first couple of years either writing for the likes of Justin Bieber and John Legend or blending in amongst more extroverted characters such as Tyler, the Creator and Domo Genesis as part of Odd Future.
When 'Nostalgia, Ultra', his first solo output was released, there was no initial promotion. Even his breakout track, Thinkin' Bout You was originally penned for Bridget Kelly and was only taken as his own when it was leaked online. Since 2013's momentous 'Channel Orange', Ocean has only played a handful of shows. One of which, 2013's support slot for The Killers at Phoenix Park was an apprehensive and seemingly unenthusiastic affair.
As news came in of cancellations at Hangout and Sasquatch! festivals and with fellow big name, A Tribe Called Quest having had to pull out, fans were concerned themselves, fearing that they might have to hang on longer still for his long-awaited return.
But return he did (forty minutes late, at that). Aul Frank has a penchant for doing things on his own time. This doesn't seem to perturb the crowd either as they stand patiently chatting amongst themselves and enjoying the festivities. And they are enriched when the organ sounds of Solo and Ocean's angelic cadence project across Heaton Park.
Much like for 'Endless', attention is paid to the finer detail towards the accompanying visual presentation that rolls behind him on screen. Hazy skewed snapshots of Ocean performing flash about the screen – a jab, perhaps, at the dilettantes who would rather view this moment through the lens of an eight mega-pixel phone than through their own eyes.
There is a monastic feel to the opening song, ironic as it were for someone who was slagging off religion on 'Channel Orange''s Bad Religion. It's also interrupted not once but twice when he demands for it to be started correctly – a trick he pulled back in Phoenix Park with Lost. This may frustrate some people but Ocean's left it three years so he wants to do it right. Furthermore, his oeuvre with its skits and its codas can, at times, be stop-start and his anxiousness and eagerness for perfectionism is both endearing and rewarding.
Solo is just one of nine songs to be played from last year's 'Blonde', – the challenging, patient masterpiece that featured among a litter of Album of the Year lists. Other songs include Hublots, Commes des Garcons and Wither, from this year's visual album, 'Endless' and standalone singles, Chanel, Biking and Lens.
In a surprising move, he also performs a cover of The Jackson Five's Never Can Say Goodbye.
The highlight, however, comes with the quadruplet of Ivy, Thinkin' Bout You, Nights and Pink + White. Ivy's riff is altered slightly, but the song maintains its punch – namely Ocean's mesemeric voice.
Nights, with its two-part series and dichotomous couplet, "Every night fucks every day up/Every day patches the night up", could serve to soundtrack any of our weekends; one of nocturnal retreat, bodily destruction and struggling to understand it all in order to do it all over again later a thousand times over.
Ocean's sound strikes the perfect balance between R&B and post-dubstep; and is both shimmering and melancholic in equal measure.
It could be argued that the show was meandering. On the contrary,  this set was always bound together, yet was still able to shoot down each part of Ocean's already revered career.
Some will argue it lacked enthusiasm – fundamentally, however, that is not so. Just because he's not prancing around on stage like ants on Adderall or throwing himself about the crowd in a bout of misguided synergy, doesn't make him listless.
Ocean sang each note out like it was his last and you'll be hard pushed to find someone so seemingly distant and restless yet so utterly companionable and resonating.
As for his tardiness? Well, like Manchester City's success in Europe, it's best not to cry because it's over, but smile because it happened.
Little Dragon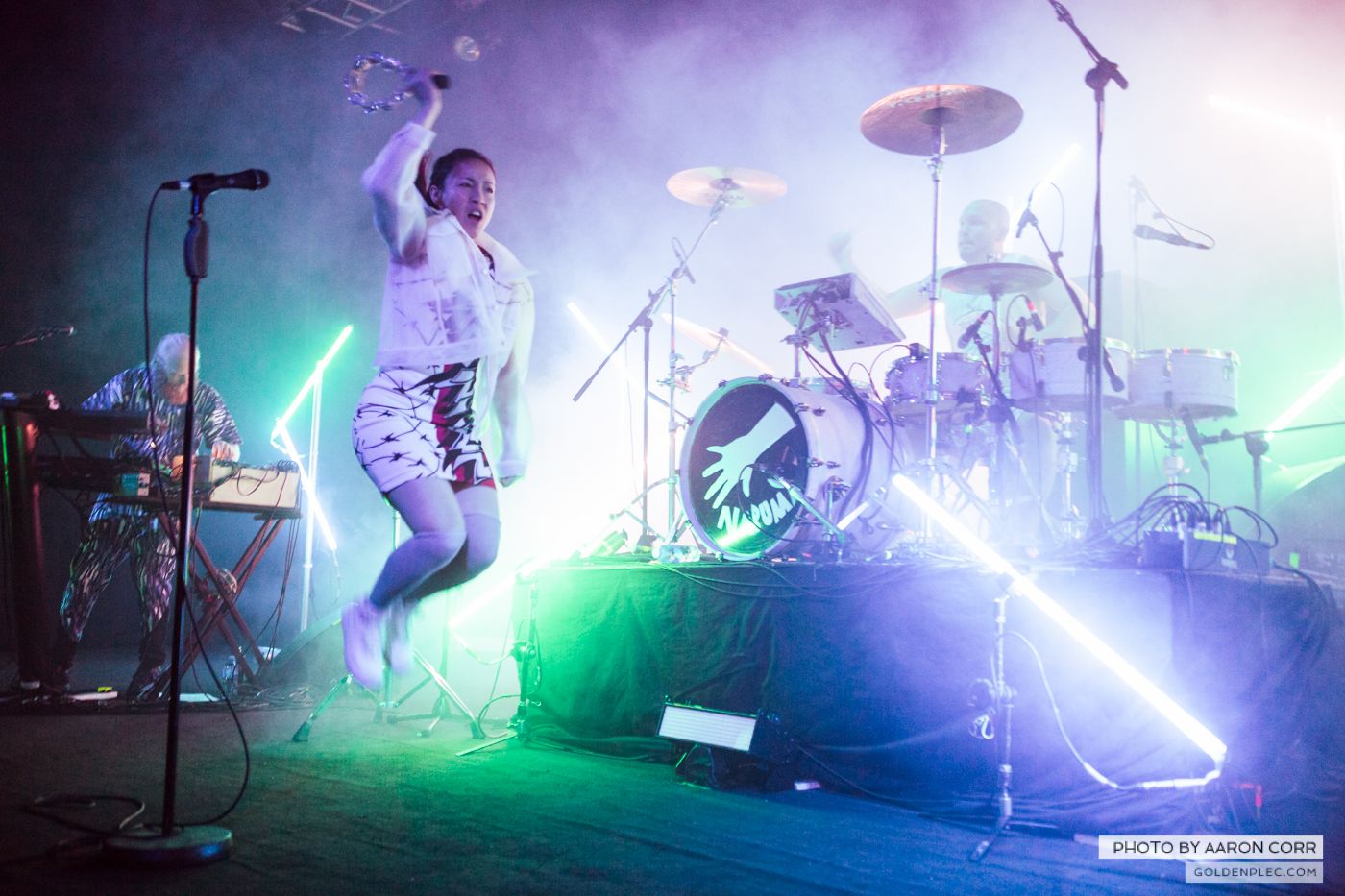 Little Dragon have hovered around the fringes of popstardom for quite a while now. But there was a fair turnout at The Sounds of the Near Future Stage, this despite Parklife's bizarrely irritating negligence towards publishing stage times that Saturday afternoon.
The sound system wasn't the best but this didn't stop the Swedish synthpop outfit from elevating their already distinctive sound to dizzyingly more danceable heights. The band were well united, frontwoman, Yukimi Nagano in high spirits and the crowd generally in rapturous acclaim.
All the hits were on display as well as a few numbers from this year's 'Season High' such as High and Sweet. Little Dragon are one of the more underappreciated bands of the last couple of decades. There are several strings to their bow, they possess a unique identity and their frontwoman could make an angel cry.
Run the Jewels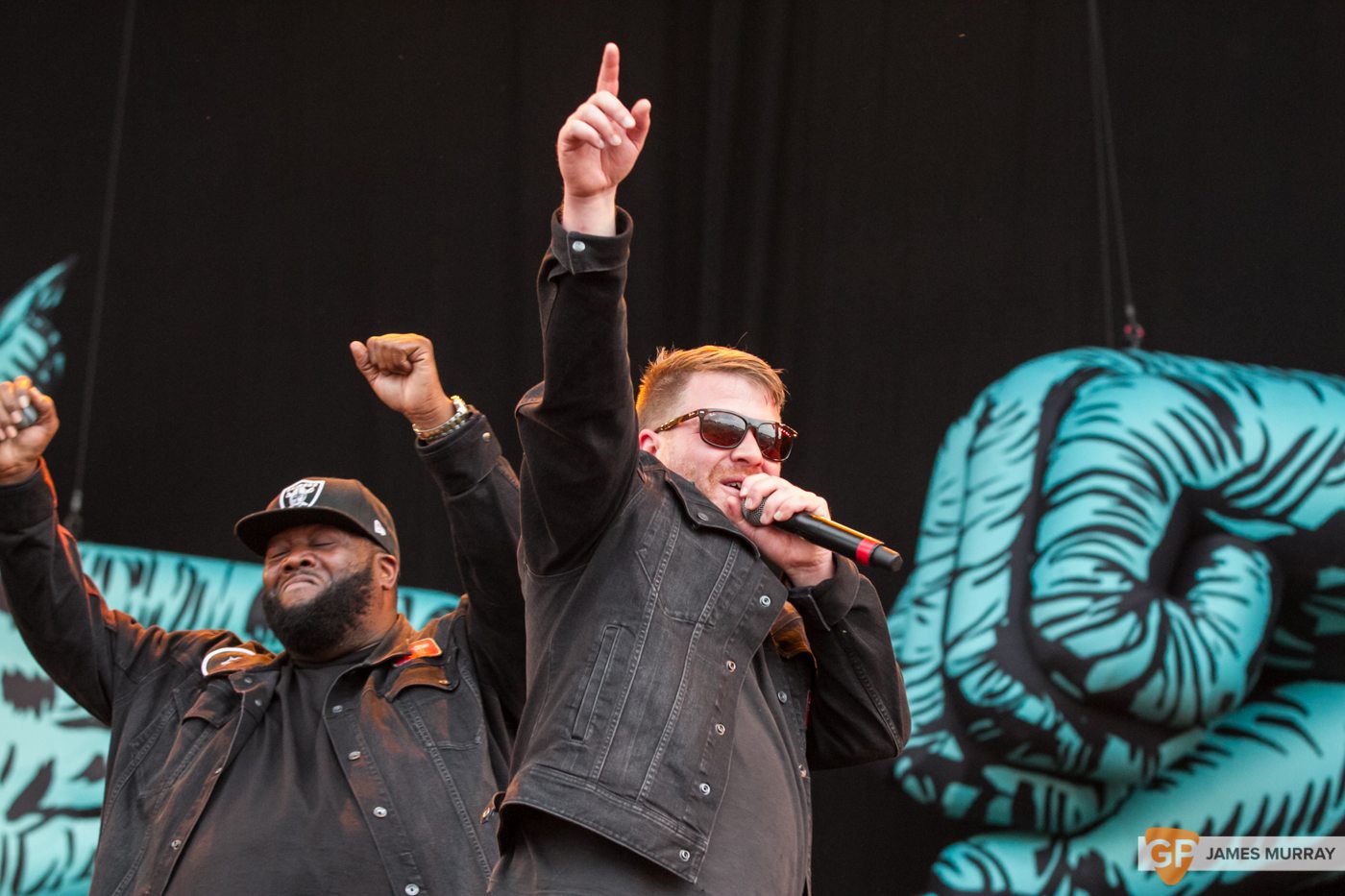 Well, what can we say about Run the Jewels? We've been fawning over them in these parts for quite a while now. But no matter who else seems to be clashing with them, we can't seem to resist Mike and El's exquisite penchant for a masterclass in live performance. So we're gonna fawn over them some more.
Opening to the now-customary intro tune of Queen's We are the Champions, RTJ rallied through songs full of political angst, social commentary and absorbing braggadocio. The setlist was primarily lifted from this year's 'RTJ 3′ and there was a great reception to numbers such as Talk to Me, Count Ticketron and the equally as abrasive, Down, which closed the set.
We caught them at The Olympia recently and one would think that given the band's gruelling touring schedule, their charm could be forgiven for becoming a bit tired at this stage. The opposite. Between songs there are marvellous skits about corruption, greed and the present they both got us in the form of Oh my Darling Don't Cry of course!
The interplay that RTJ bring every time they take to the stage, whether they're trading bars or taking the piss with eachother, is unlike anything else on the planet right now. And the world's a much better place for it.
Danny Brown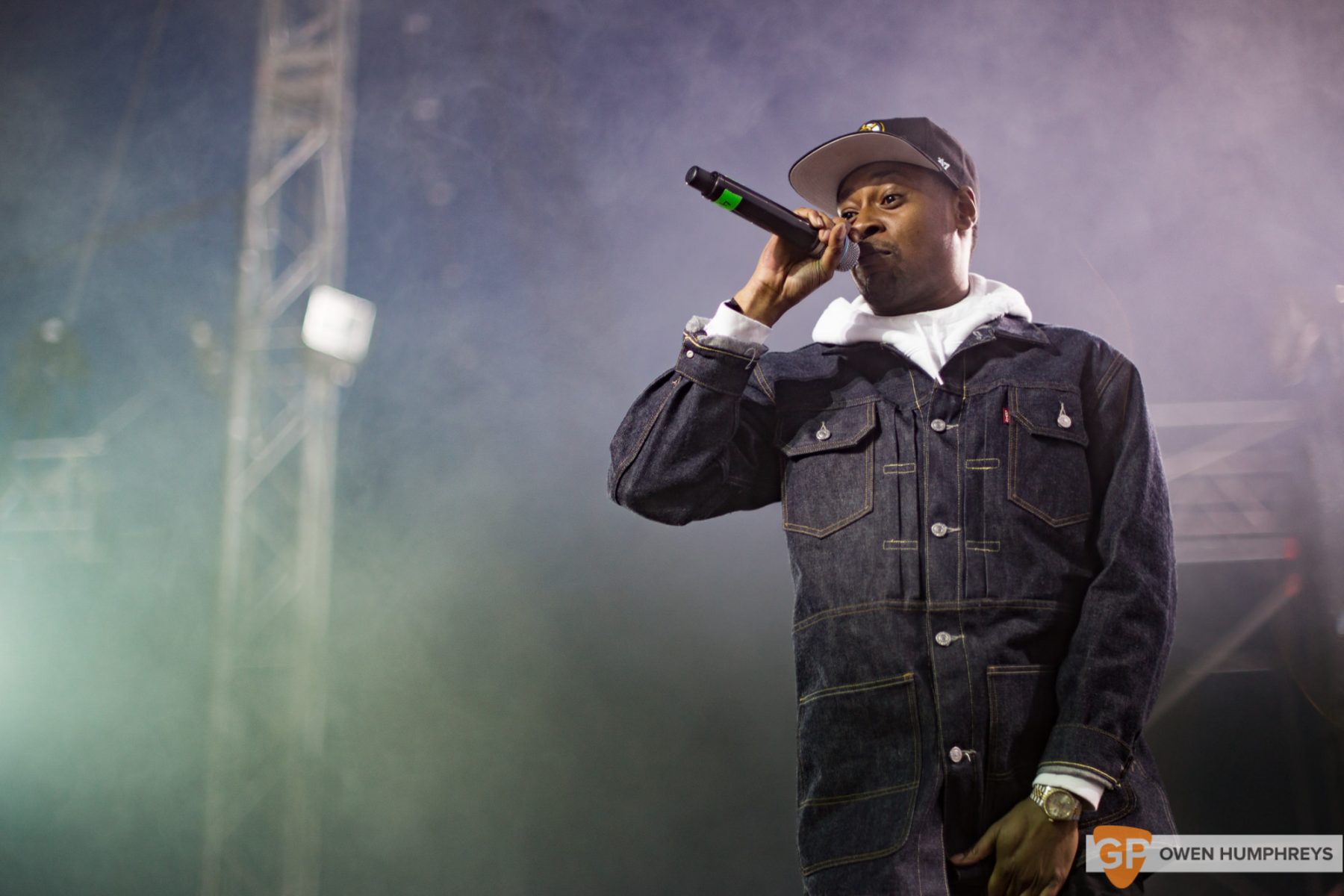 25 Bucks Detroiter, Danny Brown arrived in Manchester off the back of last year's wonderful, 'Atrocity Exhibition'. The album in contrast to his earlier work is a lot more industrial and centred around post-punk. But his inexplicable flow remains.
Unlike RTJ, there's not much in the way of crowd interaction. But there doesn't have to be with tunes like Dip, When it Rain and Grown Up. When you've a voice as commanding as his and an accuracy so pinpoint and raucous, you're only ever in for a treat.
People may weep the absence of ATRCQ this weekend, but in Run the Jewels and Danny Brown, their supply of gut-punching bars and flooring wordplay can leave them completely satisfied.