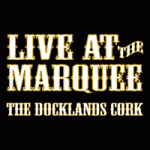 Live at the Marquee 2013 will be back in action and taking over Cork for the summer months for some cracking gigs of a huge variety. Each year the festival brings some of the biggest names around to Cork. The first festival occurred in 2005 when Cork was the official European Capital of Culture. It has since grown into a huge yearly festival which has become synonymous with Cork.
Each Live at the Marquee 2013 gig is a separate gig, there is no camping and you don't have to pay for acts you don't like. You just grab a ticket for your favourite shows over the summer and head along all through June and July.
We believe this is the ninth year of Live at the Marquee  and already Christy Moore has confirmed his return with many more to come. Support acts are flowing in with Keywest supporting Olly Murs, The Wanted will have Taken supporting. The Coronas first show will be supported by The Original Rudeboys and the second one will see Ryan Sheridan play. ZZ Top will have Blues Boy Dan while Passenger have recruited Stu Larsen. Bell X1's live show will see Le Galaxie and The Altered Hours on support duty and McMahon supports Imelda May. Finally A*M*E will support the newly bald (for charity, fair play to her) Jessie J. Tall Ships to support The National.
Location
The Docklands, Cork
Date
June and July 2013
Tickets
€18 – €95 depending on show
Tickets available from Ticketmaster.ie and outlets nationwide.
Live at the Marquee lineup 2013
| | | |
| --- | --- | --- |
| Date | Act | Tickets |
| June 12th | Olly Murs w/ Keywest | €44.05 |
| June 14th | Little Mix | €33.50 |
| June 16th | The Wanted w/ Taken | €44.05 |
| June 22nd | The Coronas w/ The Original Rudeboys | €33.50 |
| June 23rd | Elton John | €50,€85,€95 |
| June 26th | Elvis Costello and The Imposters | €33.50 – €60.45 |
| June 27th | ZZ Top w/ Blues Boy Dan | €35 – €55 |
| June 28th | The National w/ Tall Ships | €35 |
| June 29th | The Coronas w/ Ryan Sheridan | €33.50 |
| July 1st | Sting | €76 – €81 |
| July 2nd | Passenger w/ Stu Larsen | €18 |
| July 3rd | Ke$ha | €39.05 |
| July 4th | Bell X1 w/ Le Galaxie & The Altered Hours | €33.50 |
| July 5th | The Boomtown Rats | €35 – €45 |
| July 6th | Christy Moore | €35 – €45 |
| July 7th | Jessie J w/ A*M*E | €44.05 |
| July 9th | Imelda May w/ McMahon | €35 |
Live at the Marquee 2013 playlist