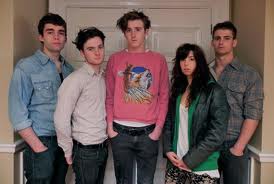 Onwards and upwards, bigger and bigger, Little Green Cars continue their quiet roll to the top of the music food chain.
Quietly building their following, the have gotten extensive airplay for their track 'The John Wayne' and since have released their 'Harper Lee EP'. This no doubt will push them to further popularity and already they have a date at The Button Factory on Friday 8th March 2013 locked in.
Tickets for the show are €12.50 inclusive of booking fee and tickets are available from Friday 25th January at 9am from Tickets.ie and Ticketmaster.ie and outlets nationwide.
Doors 7.30pm