The Creative Minds series was back this week as John Prine came to visit Kevin F. O'Malley, the American Ambassador to Ireland, for an event that took place in the palatial surrounds of his Phoenix Park home.
The premise of The Creative Minds series as outlined by Kevin F. O'Malley himself is simple: firstly, that the continuation of strong relationships between Ireland and America is best served by active encouragement, particularly when it comes to collaborations in areas such as music, which sees so many acts crossing between the countries on a week by week basis, and evokes so much passion. Secondly, that economic development and cultural progression are so often intrinsically linked, and the latter is therefore worthy of our attention for reasons beyond its simple existence.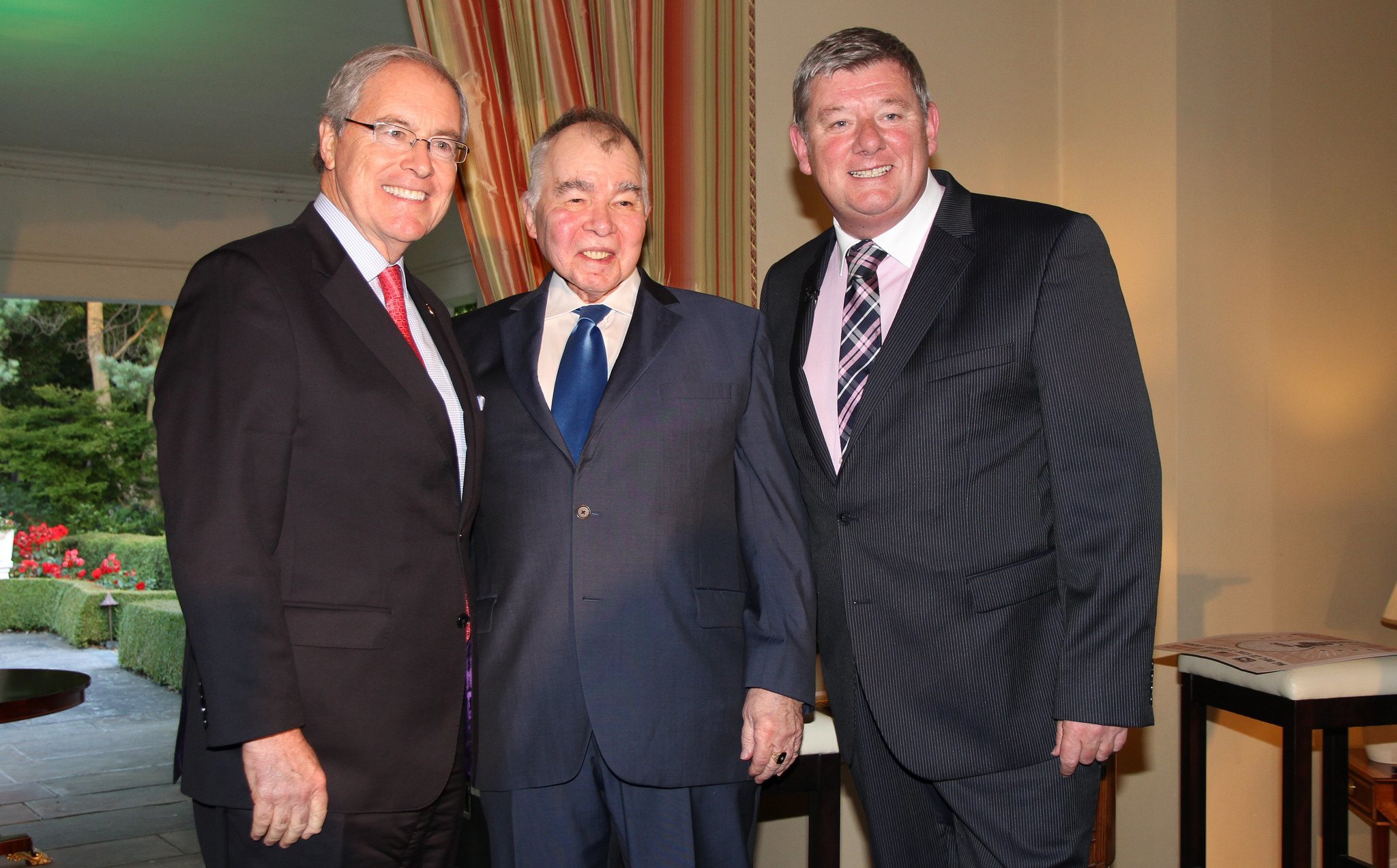 So what better way to follow Ben Folds, Glen Hansard and Paul Williams than with a true heavy-weight of American music – John Prine.
Many artists have been described as being a singer-songwriter's singer-songwriter, but few can lay claim to the title as much as John Prine. Only in the last month, Rolling Stone Magazine published a list of the top 100 songwriters of all time. John Prine was rightly recognised at number 94 on said list. Certainly not a bad accolade to notch up for a man who started singing and songwriting as a bored 21-year old postman.
On the night, RTE's John Creedon masterfully MC'd the night as he asked questions about Prine's upbringing, his early days, his family and his love affair and affinity with Ireland – sparked by his meeting of his now wife Fiona Whelan.
Creedon also, in keeping with the nights theme, focused very much on Prine's song-writing ability and his knack to find the "beauty in the mundane of everyday life".
The man himself delighted the suited and booted audience to an array of American classics, in the form of 'Speed of the Sound of Loneliness', 'Sam Stone', 'Angel from Montgomery', 'Hello in There' ,'Paradise', the delightfully whimsical 'Please Don't Bury Me' and finally 'How Lucky Can One Man Get'.
Hearing the stories, hearing the songs, hearing the voice, hearing the man – a pure joy.