Some of Ireland's best musicians will join forces in Whelan's tonight (Friday Jan24th)to raise funds to benifit Australian bushfire relief efforts.
Mundy, Ailbhe Reddy, Uly, Lemon Cello and Old Sea Legs (the new moniker of former Eskies Frontman Ian Bermingham) and more will play a selection of their favourite Australian songs. Other acts confirmed include The Young Folk, JaXson and Varo.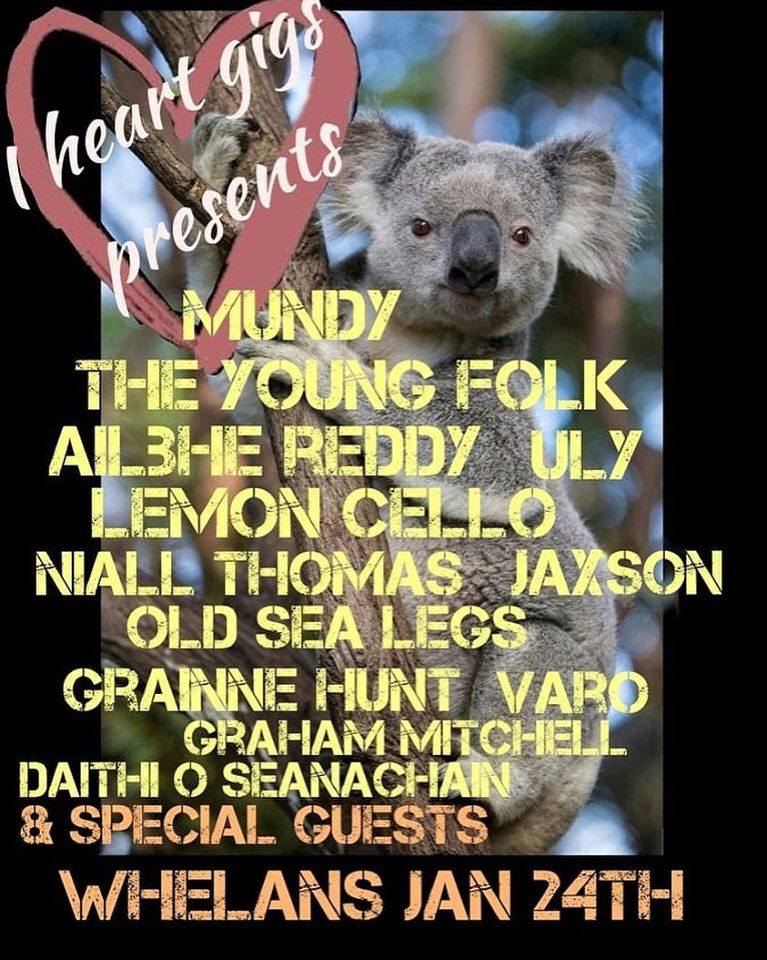 As with all I Heart Gigs there is a very real possibility that the special guest could be internationally known artists such as Glen Hansard.
Regardless, this event is well worth your time. Climate change is real and if the Australian fires and the recent Doomsday Clock announcement aren't enough to convince you of that then nothing ever will.
Tickets €11.00 via wav ticket office.